It is a sad story that is repeated each time a foreign domestic worker steps forward to file a case against her employer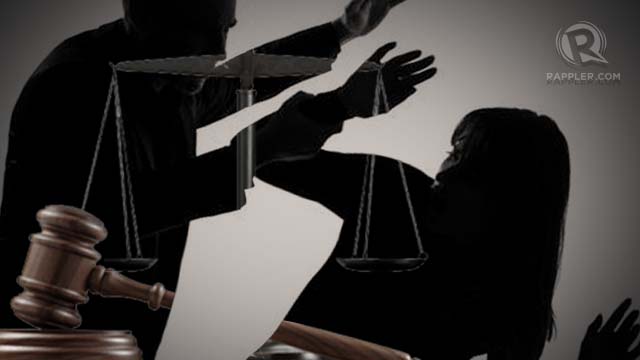 HONG KONG –  Falling victim to a sexual predator is traumatic enough, but if you're a foreign domestic helper in Hong Kong, the burden is much graver.
This is what two Filipinas have learned the hard way after filing complaints with the police about the sexual offenses committed against them by their male employers on May 25 and May 27.
Along with the recurring nightmare about their sad experiences, the two who are both single mothers, also find themselves having to grapple with money problems. Since Hong Kong laws forbid them from working while their cases are being investigated, they are now unable to provide for themselves, much less send money to their young children back home.
J, who sought help on May 27 after being reportedly molested by her Chinese male employer twice within her first 6 days in Hong Kong, is in a bind. Not just because she has yet to receive a salary, but also because she had to borrow heavily to pay the P60,000 placement fee illegally collected by her recruitment agency back in the Philippines.
When she sought help from the Philippine Overseas Labor Office (POLO), the Hong Kong counterpart of her agency offered to repay only P10,000 ($220). After some haggling, the offered cash was raised to P30,000 which J reluctantly accepted and sent posthaste to her creditors back in the Philippines. 
But she said she is still short of another P30,000 ($662) plus the 5% monthly interest levied against her total loan. She is now at wits' end trying to think of how she could repay the balance of her loan which continues to grow because of the exorbitant interest payment, and provide for her two young sons back in Pangasinan. 
J said she has been supporting her children on her own after her former partner left them for another woman – his supervisor – within two weeks of arriving in Kuwait last year to work.
She said she is determined to pursue her complaint against her former employer, but admitted to being plagued with worries about how or when she could start sending money for her sons, one of whom has just started kindergarten. She is also worried about losing their ancestral home which has been hocked to secure the loan for her placement fee. 
Punished twice over
In a way, M is in a better situation because she had been working for 8 months before the incident that brought her to the police took place. But the offence was no less grave. On May 25, M said she was raped by her African employer in the family's home in Fanling, while the abductor's wife and baby were away.
Shortly after the reported rape, the African employer reportedly left for his overnight work, and M took the chance to run away. But first, she said she sought help from their neighbors, said to be her employers' landlords, but they turned her away, after suggesting she should discuss the matter with her female boss first.
Despite fears that her employer would return and kill her, M dashed out of the house after collecting her identity documents and asked to be taken to the nearest police station.
Now she shares J's fate of worrying about where to get the money to live on, and continue being the sole provider for the 4-year-old son she left behind in Iloilo. 
Edwina Antonio of the Mission for Migrant Workers which has extended help to the two Filipinas, said it is a sad story that is repeated each time a foreign domestic worker steps forward to file a case against her employer. 
Realizing this, many victims like J hesitate at first to file a complaint. But most do so eventually, because a sexual predator is apt to repeat the offense, especially after realizing how vulnerable migrant women are.
"We can only hope that immigration would take kindly on the victims and allow them to work while their complaint is being investigated because this is like punishing a victim twice over," said Antonio.
A recent decision by immigration to exempt complainants and witnesses in criminal cases from paying the visa extension fee brought some relief, but Antonio said there is still a long way to go before real help is extended to victims of abuse.
"They should be encouraged to complain and pursue their cases, but with no work and no money, that would be a tough sell," said Antonio. – Rappler.com 
This story is republished with permission from The Sun-HK, a content partner of Rappler
$1 = P43.3