Find out why this UP student's speech has gone viral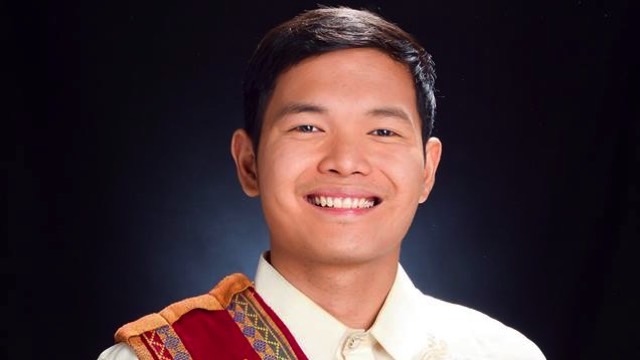 Paoloregel B. Samonte, the Class 2015 Valedictorian of the University of the Philippines Los Banos (UPLB) with the General Weighted Average (GWA) of 1.25, was the first from the College of Development Communication (CDC) to lead a graduating class.  He delivered a daring speech that calls on the youth to fight against inequality during the university's commencement exercises last Saturday, 04 July 2015.
"Pao", as his family and friends call him, grew up in a middle-class family of five children from the small town of Paete, Laguna. As he entered UPLB in 2010, he described himself in his speech as "one of those who were led to believe that it was [his] industry and intelligence that got [him] in".
In his valedictory address, Samonte opened by sharing a scenario that he himself witnessed when he was still a child. It was about a middle-aged man who pointed the hose he was using to water his plants directly to a random cross-dresser/transgender who was just passing by. While this scenario conditioned Pao's young mind that cross-dressing is like a "heinous crime", he proudly stated that his UP education and his background in Development Communication opened him to a broader perspective on diversity and equality.
"My UP education opened my mind to question our social norms, and understand that equality is not only a mathematical concept, but also a principle one must consciously apply in everyday situations", Samonte emphasized.
The Class Valedictorian also stood his ground on the recent Supreme Court of the United States ruling  that allows same sex couples to marry in all of its 50 states. He expressed how he got appalled by narrow-minded individuals who cannot seem to understand the very simple concept that—if heterosexuals can marry, then it is only just for homosexuals to be granted with the same right. He added:
"If only the LGBT sector is widely-accepted, how many families could have been closer together, and how many children's lives could have been saved from fear and shame and disgrace? How easier it would be for homosexuals to sleep at night, knowing that they are free, and that they are loved, and that there is nothing wrong with them? Is it not ironic and hypocritical how a lot of people can love God, and yet hate one another?"
These questions silenced Samonte's listeners, some with genuine smiles on their faces and others who were obviously holding back their tears.
Day after the graduation, Pao posted his Valedictory Address on his Facebook account, and as of writing, it has reached more than 1,800 likes and 500 shares.
JM Embate, a DevCom Graduate and Professor at UPLB, shared the said speech in his Facebook account with caption: "No MMK-plot, no call to support capitalism, just wisdom. This is the best UPLB valedictory speech I've seen so far. Thanks and congratulations, Paoloregel. You are a true Champion."
Samonte ended his speech by challenging the UPLB Class 2015 to be change-makers and to leave a legacy by fighting all forms of social injustices.
Pao shall be remembered not only as the Isko who topped in his batch, but as the boy who spoke and stood for equality. – Rappler.com
Full Text of Paoloregel Samonte's speech can be viewed here.
Jenny Rose Manalo is a BS Development Communication graduate from UP Los Banos and is currently taking her MS in Development Management and Governance still in UPLB. She used to work as a Writing Consultant and is now working as a full-time Communications Officer.