Despite challenges, SOS Children's Village Philippines is dedicated to providing children with well-rounded support, a caring family, and a tight-knit community
Almost a year since the first reported case of COVID-19 in the country, the pandemic has challenged not only governments and economies, but also social institutions.

SOS Children's Village Philippines is no stranger to the challenges of keeping the children under their care safe. In the face of a pandemic and recent calamities, however, the struggle to shield the children and families they support, as well as their "SOS mothers" or professional child care providers, becomes threefold. And many poor families who suffer the added brunt of the pandemic continue to be vulnerable to separation and dysfunction.

Leonilo Rivero, village director of SOS Children's Village Davao, said that in the past 9 months since the pandemic struck the country in March, about 90 children were referred to their care and found home in their SOS families. Rivero said they expect more referrals as the nation continues to grapple with the coronavirus disease.

Children are one of the most vulnerable sectors affected by the pandemic. They're neglected, abandoned, and are prone to abuses and child's rights violations.
Several children's rights groups, including SOS Children's Village, are calling on the public and the government to protect children from expected increase in child labor, sexual exploitation, and violence due to lockdowns in the pandemic. A May 2020 report from the DOJ Office of Cybercrime showed that during lockdowns, an increase in the reports of sexual exploitation of children was observed. (READ: Child traffickers back on the streets as lockdown measures ease)
According to UNICEF, as more households are pushed into poverty, an estimated 142 million more children will be in dire living conditions by the end of 2020, without access to education, health services, housing, nutrition, and sanitation.

Downturn for donors
"The challenges SOS Children's Villages are facing today because of the pandemic are the same as what natural families or organizations are struggling on, among others – sustainability, distance learning, and pandemic fatigue," said Rivero.
The organization is currently caring for 977 children and young people, and supporting 8,177 beneficiaries across the country.
Most of the donors, supporters, and benefactors of SOS Children's Village are also braving the economic downturn and unemployment. And nowadays, help is focused on emergency and relief operations for typhoon victims, affecting the fund-raising efforts of the organization.
Still, there are people out there willing to lend a helping hand. "I am happy [that] many Filipinos contribute to our efforts in providing a safe and secure environment for children in need," Rivero added.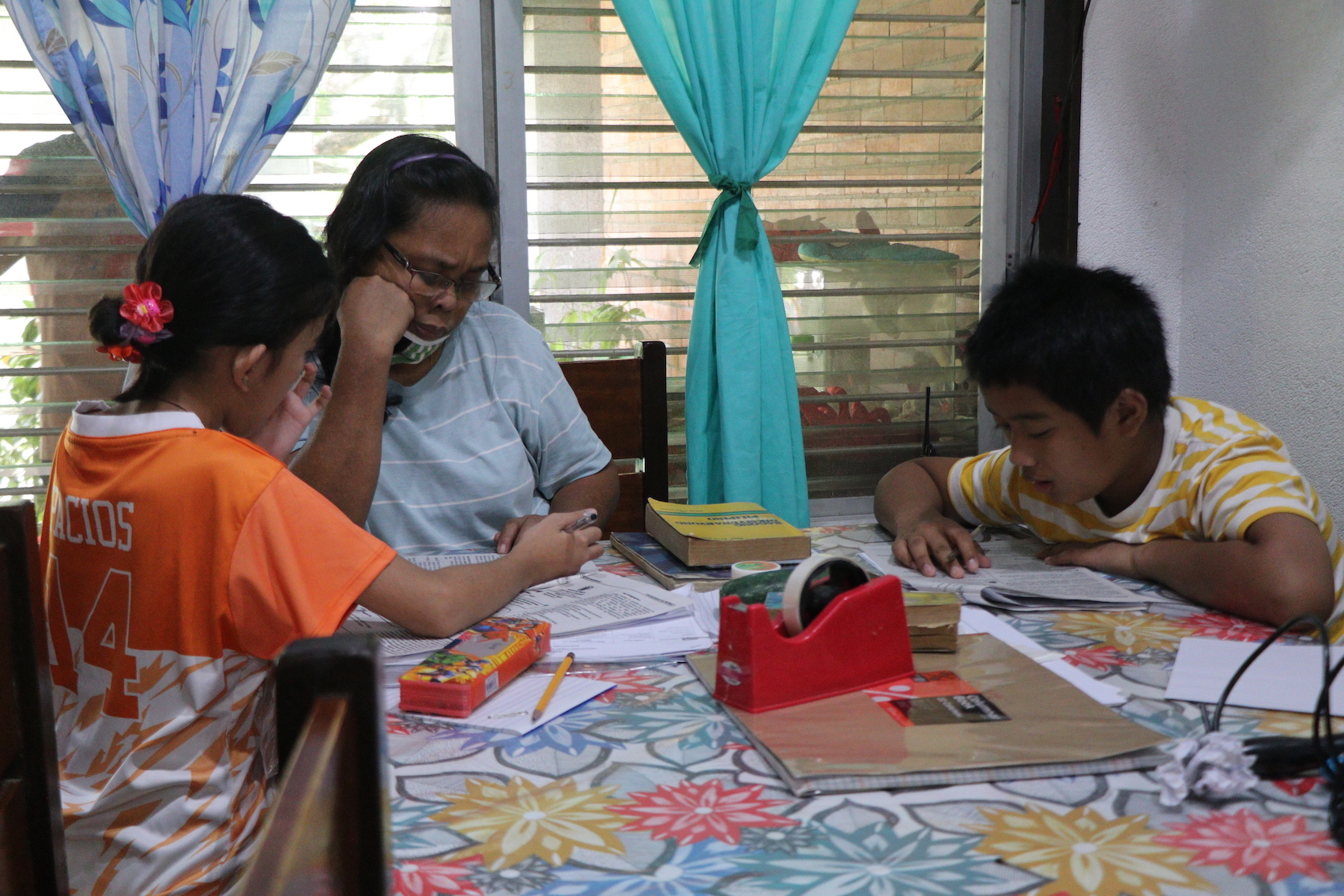 The Village is also not immune to the woes of providing means for distance learning for the children, a cry echoed by students, teachers, and parents across the country.
"Our lack of laptops and computers make it hard for our children to access the needed information and resources to be able to make the most for their education," Rivero shared.
But like most students and parents who have turned into donation drives and calls for help on social media, the organization is grateful to individuals and corporations who donated laptops and gadgets for the children and their communities.
The SOS mothers are also facing numerous challenges amid the pandemic. Rivero said that they are trying to cope not only with providing direct care to the children, but also with taking on the role of teachers in the new distance learning setup.
"The management is doing the best we could to provide them the necessary health and wellness activities and other staff development sessions, online or on-site, to assure them that the organization is well behind them and appreciate their dedication in serving our children and families despite these trying times," Rivero said.
Support that's needed
SOS Children's Village Philippines is dedicated to providing children with a caring family and a tight-knit community, as well as education, health and medical care, and psychosocial support.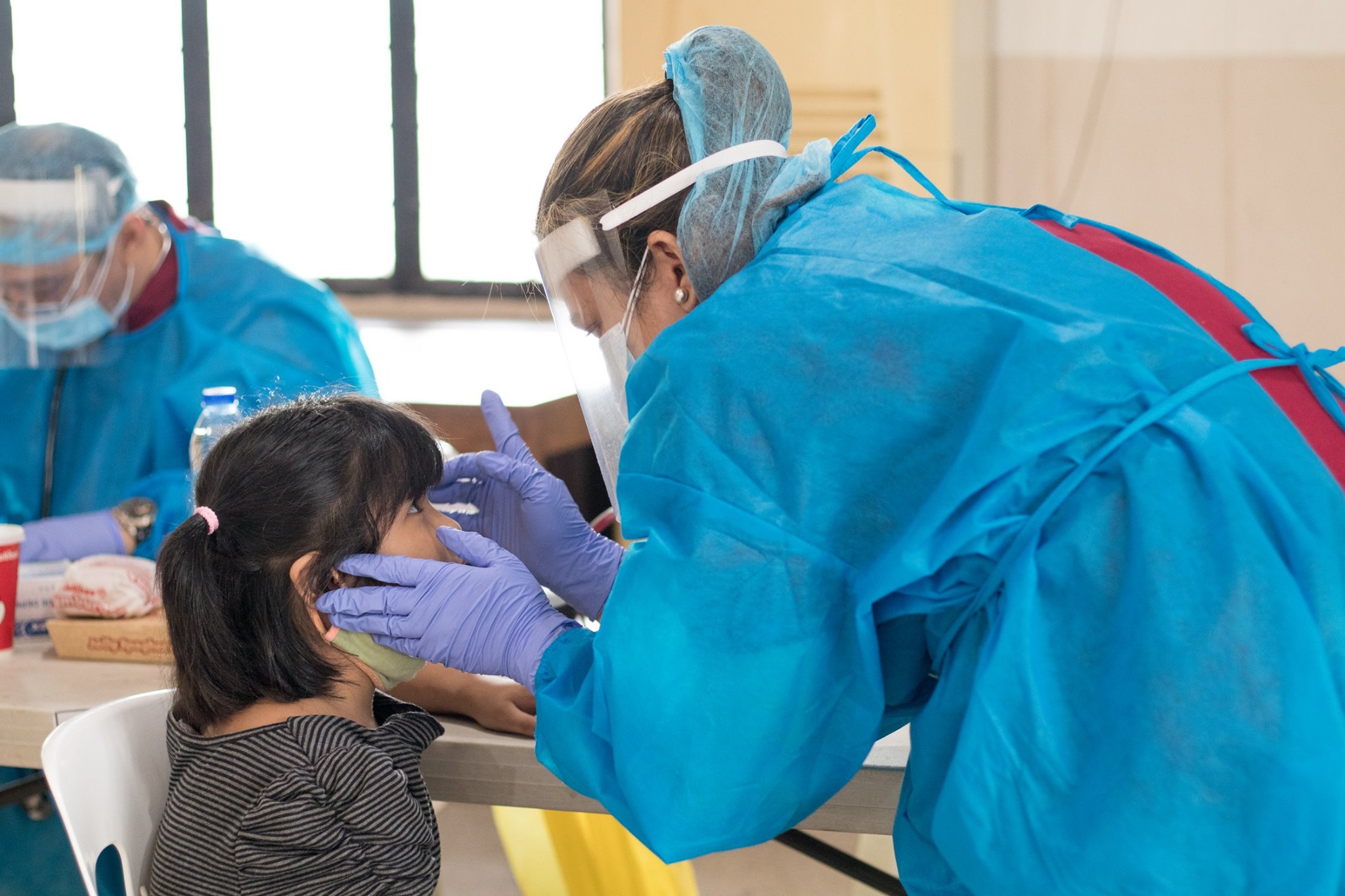 Health guidelines and medical protocols are strictly implemented in the villages and non-residents are not allowed contact with the children unless authorized.
"Children and young people under our care undergo regular health and sanitation exercises in the village and sessions on awareness and new normal readiness are given," Rivero said.
Despite the increasing challenges in the pandemic, the Village remains committed to fostering the life and development of children. Under its Family-Like Care Program, the organization makes sure that the care they provide will not be compromised even with several setbacks ahead.
Family-Like Care Program provides direct care services like nutritional food and medical needs. Psychosocial development activities for the children are still provided through online and digital presentations, all done in a natural family environment.
For the past years, the Village has been actively advocating for the Family-Like Care Program to be an alternative child care program in institutional facilities, and an option for adoption and foster care.
"I hope our government will provide us the necessary legal recognition in what we do for the past 53 years and to many children's lives saved through our quality care programs," Rivero added.
Aside from the Family-Like Care Program, the Village also aids communities through its Family Strengthening Program's COVID-19 response. Barangays continue to receive food assistance, livelihood support packages, and health and sanitary materials for each family. The Village makes sure that through this program that no one is left behind, not even their family beneficiaries.
But a lot of work still needs to be done.
Rivero said that now more than ever, the organization needs support "from every one who believes that every child is important and no child should grow up alone."
How to help
SOS Children's Village Philippines believes that every child deserves a loving home where they can develop an identity, build self-confidence, hone their talents, and where they are protected from domestic abuse, violence, and neglect.
The children they are housing are just a fraction of the hundreds of children who need help.
With just a scan, you can help provide a home and a better future for the neglected and abandoned children in the country. Those who wish to donate may also click here.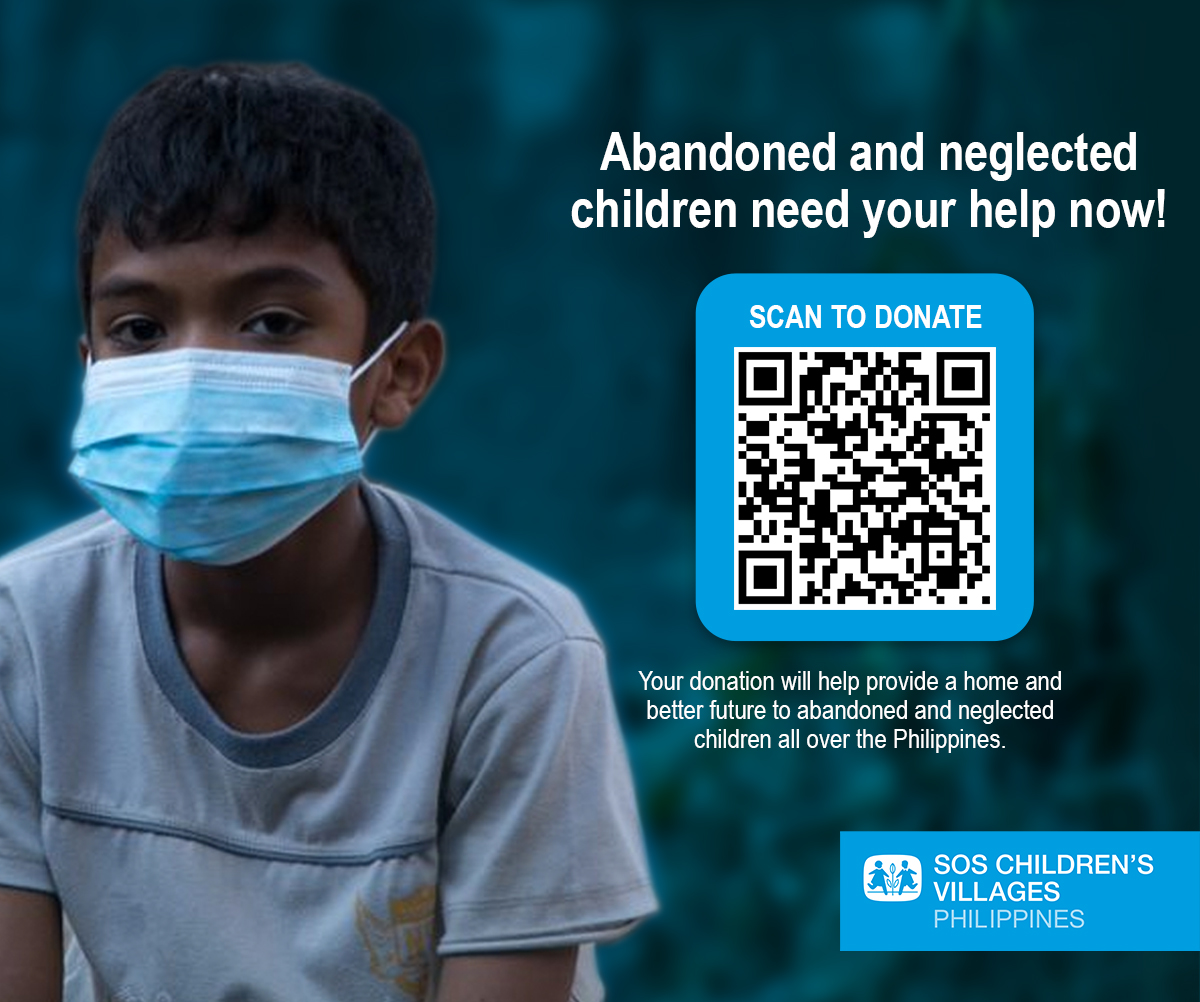 Visit the SOS Children's Village Philippines website to know more about how you can help. – Rappler.com