Volunteers under Project Duag hope to help students get back into rhythm when classes finally start by incentivizing education with free school supplies
In Capiz, a group of volunteers is making sure that no student will be left behind in this pandemic.
As the coronavirus outbreak continues to grip the country, the Philippines is slowly making the shift to distance and flexible learning to help education move forward despite the pandemic. However, many children all over the country see their educational opportunities fade away due to a lack of means to access online classes.
To combat this, a group of youth volunteers under the name Project Duag (color in Cebuano) has been visiting houses of target beneficiaries to give learning modules to children who do not have the tools to participate in online classes.
To make things more exciting, the group provides school supplies for children who correctly answer the modules as an incentive to continue learning despite the pandemic.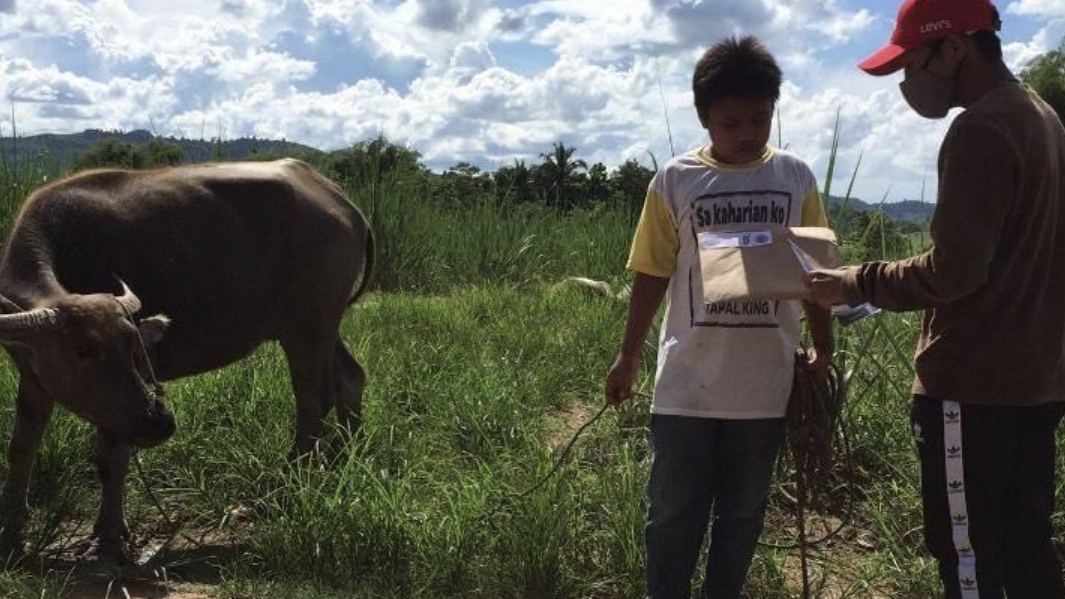 They also minimize risk by personally visiting each house, rather than hosting a mass gathering for module and donation distributions.
Jerick Brillo, the founder of Project Duag, said he was inspired to start the project after witnessing how students' access to education was deeply affected by the coronavirus pandemic. Brillo and a team of youth volunteers decided to think of ways to address gaps in education and concerns regarding public health.
By incentivizing education with free school supplies, Brillo and his team came up with Project Duag, an adaptive home learning situation which encourages "students' free time at home [to be] more productive and colorful."
Project Duag was materialized in June after it won a grant from the Positive Youth Development Network, a non-governmental organization that facilitates and aids youth organizations in the Philippines.
They first focused on their own Barangay Dacuton in Damarao, Capiz for their initiative. Their main beneficiaries are students from Mayor Ramon A. Benjamin Sr National High School, who struggle to continue their schooling online due to weak internet signal in the area.
After using this grant to complete their first and second batch of distributions, Project Duag created a donation drive to sustain their non-profit initiative.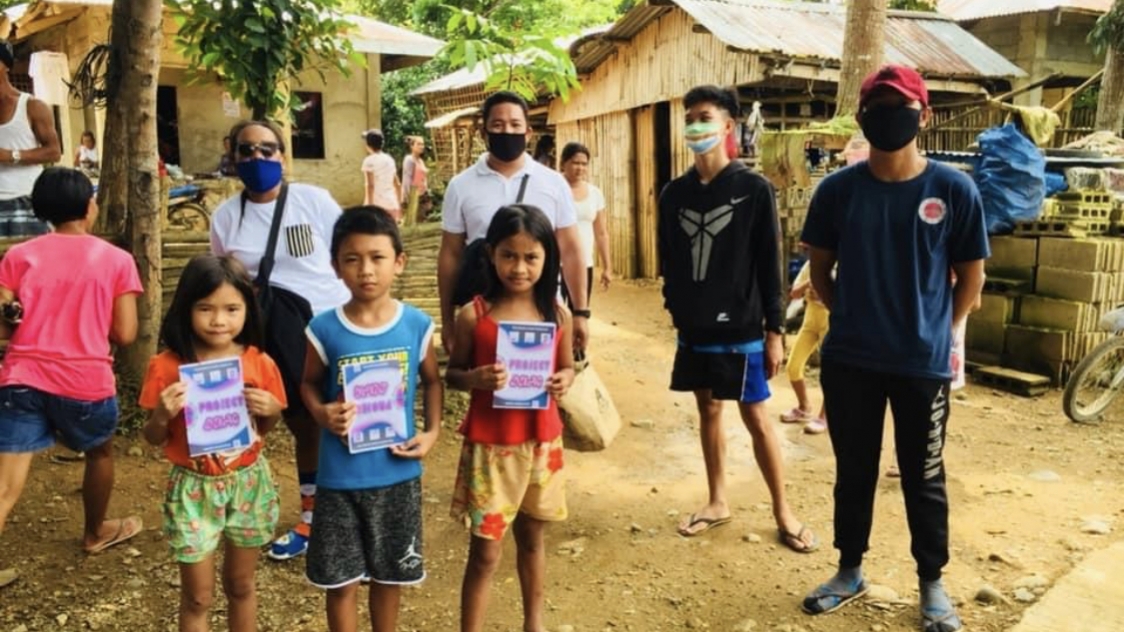 Project Duag later branched out by spreading their initiative to nearby barangays including Gibato, Sagrada Familia, Lawa-an, Agbatuan, and Bungsuan.
In order to help students continue their education at home, Brillo created paper booklet modules that would test students' skills in English. This covers reading comprehension, homophones, and sentence structure.
Aside from the learning modules, the initiative distributed essentials such as soap, rubbing alcohol, and other cleaning supplies to ensure that students not only remain educated, but also safe from the dangers of COVID-19.
Helping students
Brillo said the feedback has been very positive, with students and parents coming forward about how the module has helped in improving one's vocabulary skills while keeping away from eye-straining gadgets.
Project Duag continues to provide learning modules throughout the pandemic, believing that these can help students quickly get back into rhythm when classes finally start.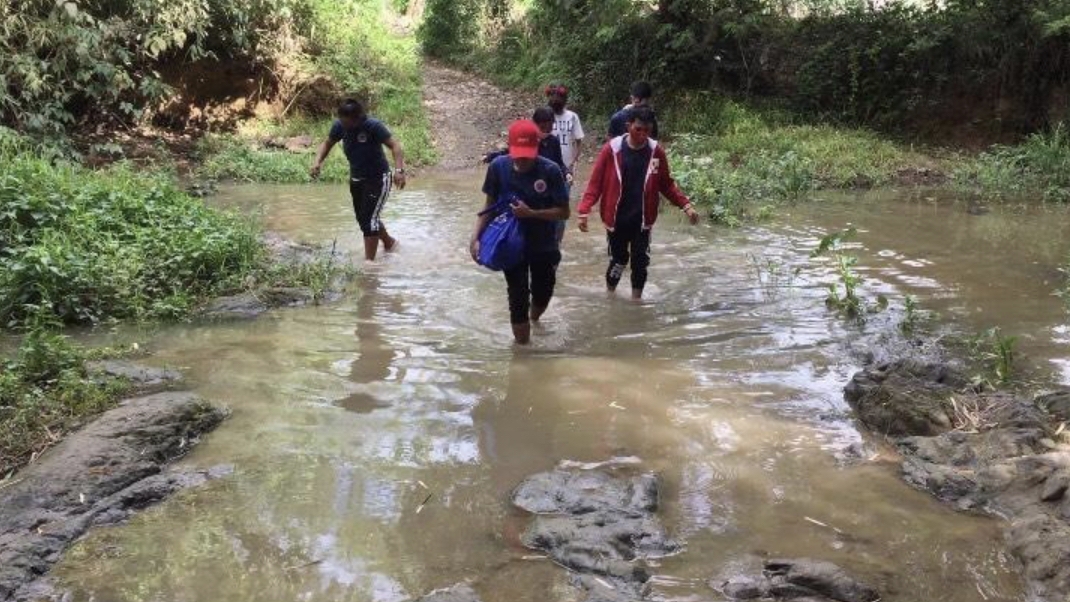 The team shared how they fear it will be difficult for schools and their students to adapt to the "new normal." Despite the modules they give out, there's only so much they can do to abate the transition from real face-to-face traditional learning, to learning using modules.
After running out of gasoline in between distributions and traversing directly through cornfields and rough terrain, Brillo and his team have been able to reach 10 schools and help hundreds of students by providing modules and hygiene products for students.
The Project Duag team said that the distribution of modules not only ensures Filipino students can maintain and continue their education amid a pandemic but also keep them safe at home.
"It's a big help because it allows us to make a little change and give color to the lives of our beneficiaries despite being situated in far-flung Dumarao, Capiz," said Brillo.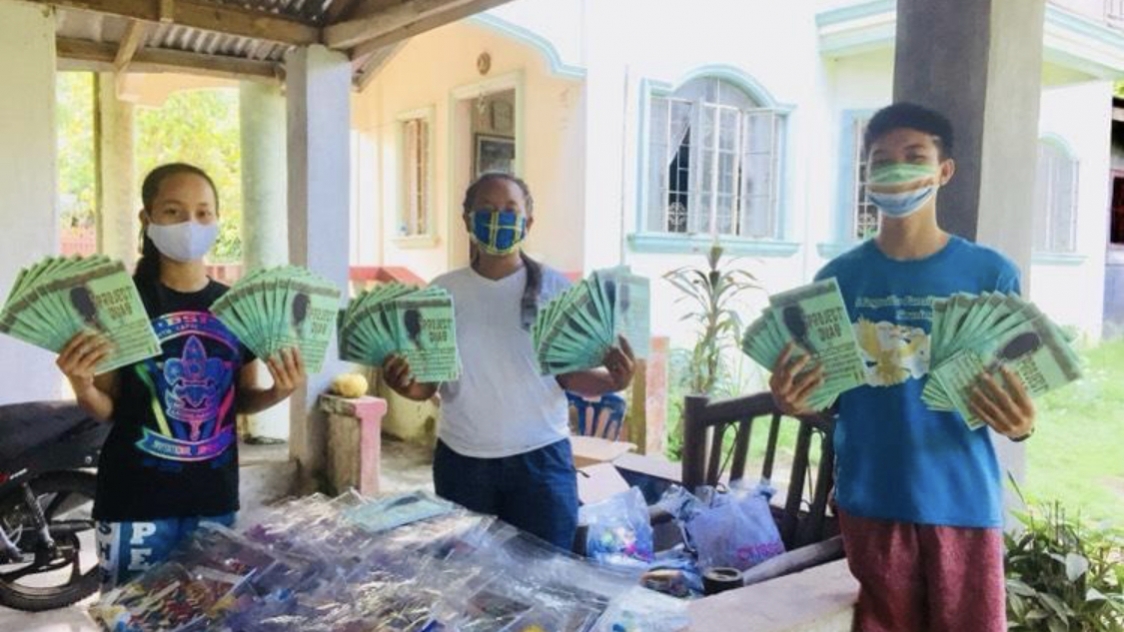 For the upcoming months, Brillo and his team hope to expand the Project Duag initiative by reaching out to Ati communities in Mount Tag-ao, Tamulalod, and Aglalana. Brillo explained that they did this to "show our care for them by providing activities, and taking part in an initiative that is challenging yet meaningful."
This new initiative will be a 3-tailored program, meaning there will be 3 different types of donations for 3 different age groups – children, young adults, and adults. Brillo outlined the 3 sections as follows: art materials for children, modules for young adults, and free blood pressure check-ups for adults. In addition, they will be donating hygiene products to the families of each beneficiary.
As a non-governmental organization reliant on donations, Project Duag is in dire need of support. Because of this, they will be unable to start their 3-tailored program until they have received enough donations to help them acquire all of the materials they need.
Potential donors can contact Brillo at 09352603258 or send their monetary donations to his Landbank account:
Account name: Jerick M. Brillo
Account number: 0475108094
Despite being situated in the far-flung community of Dumarao, Capiz, Brillo and his team find it extremely important to do something impactful for the students, schools, and households that they help.
"It serves as an avenue to cater to the needs of people even in small ways," added Brillo. – Rappler.com