From starting an online campaign to leading an initiative on the ground, communities have shown that actions speak louder than words, especially in the midst of a crisis
On the 4th year of the Duterte administration, Filipinos showed that no crisis can break their spirit of community engagement, even if they have to go it alone.
Filipinos demanded accountability and called out government policies and actions that deserved criticism. They also went above and beyond by initiating their own efforts and community-centered solutions.
During what is arguably a most controversial year for President Rodrigo Duterte yet – and the toughest for the country in recent memory – several groups and organizations came together to make sure that no person is left behind.
Filipinos took to social media to crowdsource information, respond to needs, build communities of action to raise awareness, campaign for support, urge the government to heed to the people's demands, and air out their grievances against the administration.
When disasters strike
In times of disasters, groups were quick to organize donation drives to address the needs of affected families.
The Mindanao quake, Typhoon Tisoy (Kammuri), and Typhoon Ursula (Phanfone) – disasters that struck one after the other in December 2019 – displaced thousands of people. While they faced uncertainty as they welcomed the new year, they managed to draw hope from civic initiatives.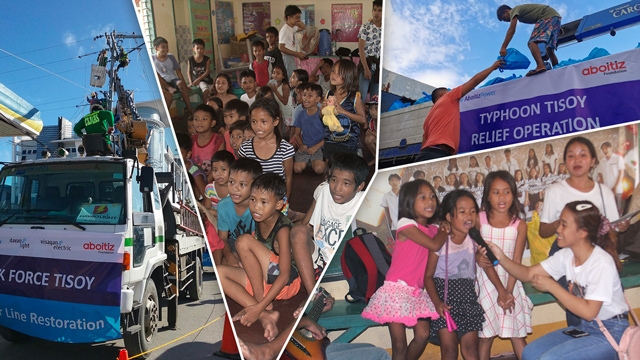 In January 2020, thousands of Filipinos fled their homes following the Taal Volcano eruption. Groups organized community kitchen initiatives to feed the displaced families, conducted psychosocial debriefing for the traumatized victims, and even led volunteer efforts to save stranded animals.
Taking action during the pandemic
The COVID-19 outbreak scaled up the challenge for the Filipino people and its leaders. In March, Duterte ordered a lockdown on Luzon to contain the spread of the disease. Other areas in the Visayas and Mindanao imposed their own lockdowns as well, which restricted movement, halted business activity, and caused many, particularly daily wage earners, to lose their livelihood.
Again, various organizations and individuals found ways to help though donation drives, organized information services, and volunteering their skills that could be useful in crowdsourcing reports, managing data, and innovating platforms for an effective crisis response, among others.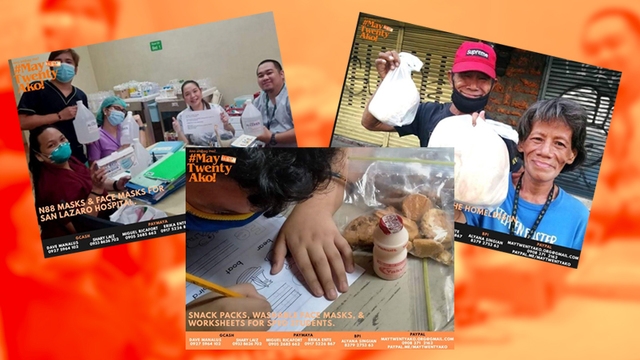 To address the scarcity of supplies and resources, Filipinos started relief efforts, raised funds, and improvised safety gears for frontliners and vulnerable communities.
Restaurants, bakeries, and even retail stores lent a helping hand to donate food, relief packs, and health kits to frontliners and affected families.
Communities were also empowered to establish and manage their own production hubs of face masks to provide sustainable livelihood opportunities through the Mask4AllPH project of Bayanihan Musikahan.
A group of volunteers also kickstarted an online information hub dubbed Help from Home that lists down donation opportunities and regular updates on cities and hospitals that are most in need.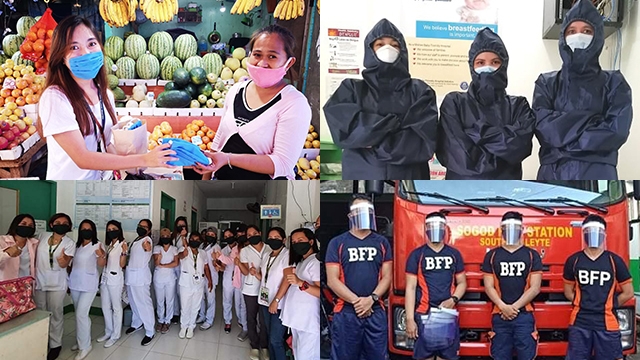 Some establishments opened their doors to homeless people, while several groups led efforts to support the mobility needs of healthcare workers and other frontliners. Online, Filipinos launched the hashtag #INeedARide to crowdsource for available transportation.
When they learned that a man suffering from leukemia walked all to the way to his hospital for his chemotherapy session as there was no public transportation during the lockdown, doctors urged the government to provide measures to protect cancer patients at this time.
Taking off from Pasig City Mayor Vico Sotto's endorsement of biking as an alternative form of transportation during the community quarantine, biking groups supported this and urged the government to add a designated bicycle lane on major roads, to make biking a lot safer.
Filipino farmers who could not bring their crops to other areas because of the lockdown got help from local governments who bought their harvest for distribution as relief goods to their constituents, and also from volunteer projects led by concerned citizens, such as Veggies4Good, which helped distribute fresh produce to Filipinos who can't leave their homes during the community quarantine.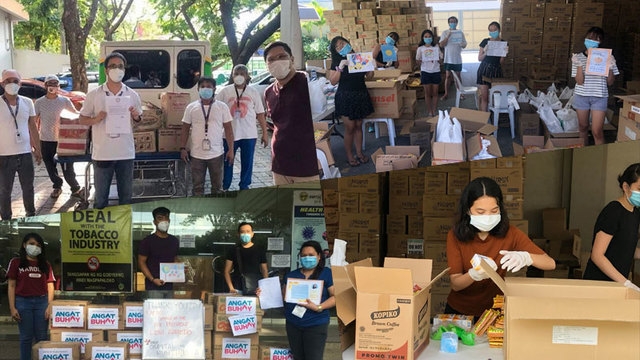 Aiding students
Various groups and organizations also jumped in to help students who got stranded because of the lockdown.
Students from different universities in Metro Manila reached out to residents of Talim Island in Laguna Lake, while some helped their fellow stranded students.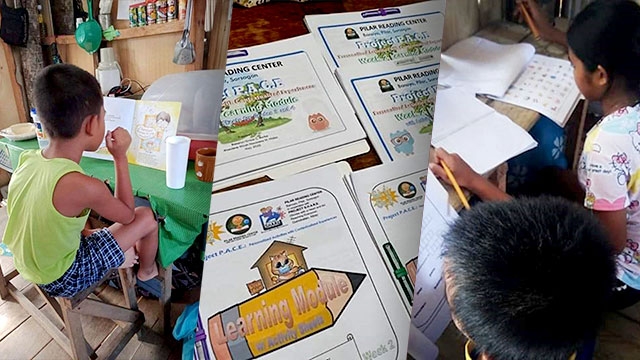 When the Department of Education announced the shift to distance learning to facilitate classes when schools open in August, families who can't afford gadgets and who live in areas with no steady internet connection lamented the move.
To help ease the burden of students as well as their families, Filipinos led several collective actions.
Most of the initiatives crowdsourced used gadgets for, while concerned individuals provided learning materials to students in need. (READ: Photographer offers to print student worksheets for free during pandemic)
Defending civil liberties, human rights
During the pandemic, police arrested a number of people for staging protests, claiming these violated the rule against mass gathering. Among them were 21 people from Sitio San Roque in Quezon City who staged a protest to demand food and aid, and 4 relief volunteers and 14 beneficiaries in Quezon City after they distributed face shields, prepared food at a community kitchen, and then held a protest on Labor Day.
Groups led donation efforts for the arrested individuals.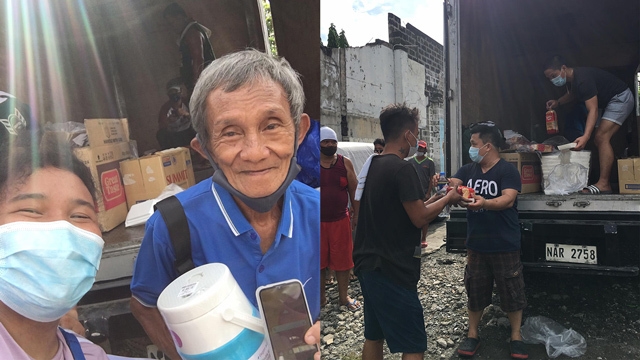 To help struggling jeepney drivers in Metro Manila, who have had no income since the start of the lockdown, Facebook users from an online group raised over P136,000 in a matter of days.
Other sectoral groups raised bail money for 6 drivers from transport group Piston who were arrested in a protest urging the government to allow jeepneys to resume operations after quarantine restrictions in Metro Manila were eased.
Aside from the surge of relief initiatives during the pandemic, Filipinos also led online campaigns and held virtual and on ground mobilization protests to demand better government management of the health crisis.
As early as March, more than 78,000 Filipinos have signed the online petition led by a group named Mass Testing Now PH calling for urgent action, including mandatory mass testing nationwide. Filipino scientists echoed the same.
Aside from this campaign, Filipinos also called to #JunkTerrorBill in an online petition and organized a #VetoTerrorBill email protest, as the draconian anti-terror bill was being railroaded in the House of Representatives.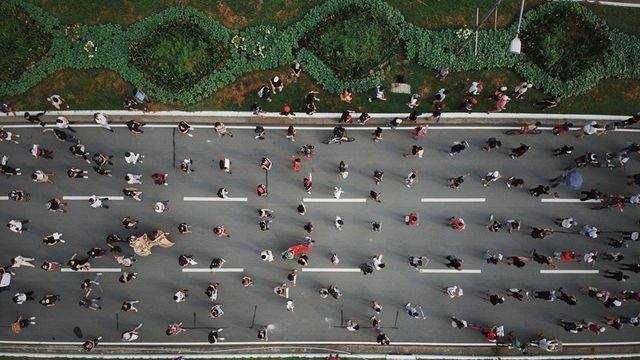 Others took their outrage to the streets calling to junk the bill with some being threatened and arrested for allegedly violating quarantine protocols. These include the 7 activists at the protest site near the University of the Philippines (UP) Cebu and 16 students in Iligan City, and 20 individuals at Pride march in Manila among others.
Taking off from the Duterte government's kid glove treatment of its infamous quarantine violator, Metro Manila top cop Major General Debold Sinas, various groups brushed aside arrest threats and organized a grand mañanita-themed indignation protest on Independence Day to denounce the anti-terrorism bill.
Despite the widespread opposition from the public, Duterte signed it into law. Various groups vowed to fight its implementation through continued protests.
Media and artists' groups, as well as other organizations and more than 350 individuals, have banded together to sign a "manifesto of freedom and rights." Others also challenged the anti-terror law before the Supreme Court.
From starting an online campaign to leading an initiative on the ground, communities have shown that their voice matters and the fight continues in the face of crises, whatever it may be. – Rappler.com