'For families of missing persons, time does not heal, answers do,' says Begoña Piñeiro Costas, ICRC delegate in Iligan
For many people, the death of a loved one is marked by grief and certainty. Condolences are shared by relatives and friends, burial rites are held, and the remains are moved to a grave, providing families with closure and, over time, acceptance of the fate of their deceased loved one.
This is not the case for some though.
Isabel*, a 42-year-old mother from Manticao, Misamis Oriental, has been longing for her husband Mario*, who was the breadwinner of the family, and their 13-year-old son Dodong*. The two disappeared during the 5-month armed conflict in Marawi, Lanao del Sur, that left thousands of people displaced and the city center in ruins. Three years on, the fate and whereabouts of Mario and Dodong remain unknown. 
"I am not sure if I am a widow," she said. Three years after the disappearance of her husband and son, emotions remained high as she leafed through a 2020 calendar, where she pointed at the approaching month.
"I always feel a pang of longing every time September comes," she said.
Trapped in Marawi
Mario, 48, worked as a cook for 16 years in a family restaurant in Marawi's Banggolo village, which became the conflict's main battle area. 
On May 22, 2017, a day before the siege, their sons Dodong and Diego* along with their sister visited Mario to bring him good news: that he was finally a grandfather. Jam*, his daughter-in-law, had just given birth to a baby girl. What Isabel thought would be a fond family memory turned out to be a final family moment.
Trapped in Banggolo with 3 of their 6 children, Mario called her many times in the early days of the siege to comfort her, but she agonized as the hostilities escalated and lasted longer than they thought. 
On September 25, 2017, she received news that changed their lives: Only two of her family members were rescued.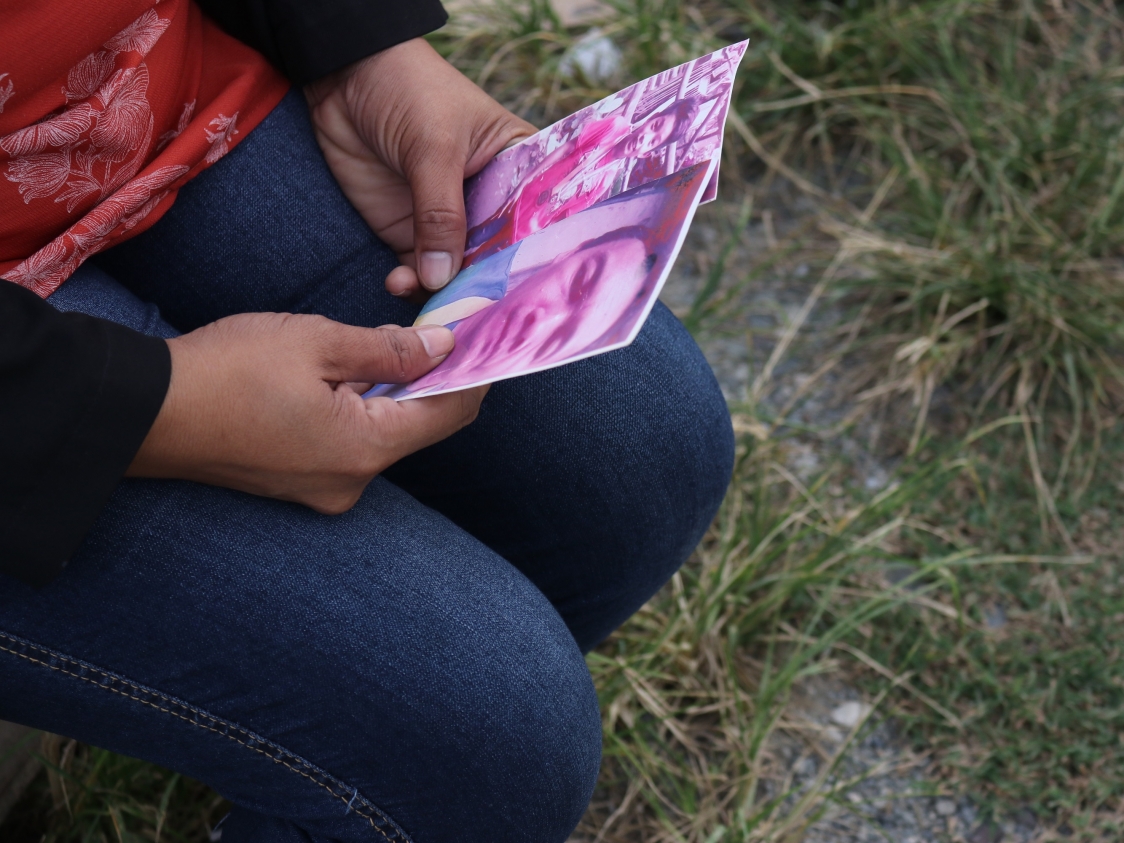 Mario and Dodong were nowhere to be found.
She tried to reach Mario's phone almost every day in the hopes that he would answer her calls. Days turned into weeks and months and years, but she never heard from them again.
"I was so overwhelmed with grief that I could not hold my head up for many months," Isabel shared. She was lost in long nights of waiting and suffering.
But with her family's support and some help outside, she eventually calmed down and resumed work to provide for her struggling family. She had to remain resilient for her other children.
"Fulfilling the role of a mother and a father to my children while grieving for our loss was no easy job. But I had to do it for them and for my husband. It's what he would have wanted as well," she said.
Standing on her own feet again
Isabel and her children are among people who, in the Marawi siege, lost one or more relatives that remain unaccounted for until this day. To the International Committee of the Red Cross (ICRC), a humanitarian organization that assists and protects victims of armed conflicts, they are "families of missing persons" who deserve to know the fate and whereabouts of their loved ones and must be supported in their search for answers. 
"For families of missing persons, time does not heal, answers do. The active search for missing loved ones can continue for decades. We work with families in the search for missing persons and also to support them, as the impact of this disappearance can affect their mental health, income and security," said Begoña Piñeiro Costas, the ICRC delegate in Iligan leading the Marawi missing persons file.
In 2019, Isabel's family was one of those who received support from the ICRC to help them regain an independent livelihood. The cash grants allowed her to venture into raising livestock which she later sold at higher prices, and to pay for her children's tuition and school needs.
Healing invisible wounds
Aside from the financial support, Isabel said she was grateful to be part of the ICRC's Mental Health and Psychosocial Support (MHPSS) program, which catered to victims of severe psychological distress due to the Marawi conflict. She was among those who received individual advanced psychological care sessions from ICRC.
"I would have lost my sanity. Those times when I had been trying to contact my husband, desperately dialing his phone almost every day, I really did not know what else to do. It was like falling in a pitch-black hole," she said.
It was harder for her to trust others. The ICRC psychologist made her realize that their disappearance was not her fault and her reactions were normal.
"Hindi ko po sasabihing okay na ako kasi para ko na ring sinabing okay lang na mawalan ng mahal sa buhay… pero sa tulong po ng sessions at moral support ng mga anak ko, nagkaroon po ako ng motivation to go on," she said. (I won't say I'm okay because it's as if I am saying it's okay to lose a loved one… but with the help of these sessions and the moral support of my children, I regained the motivation to go on.)
The community sessions held as part of the ICRC MHPSS program also helped her family to be reintegrated into their community.
Accompanying families of missing persons
Nowadays, Isabel is taking on more active roles by being part of the ICRC's recently launched accompaniment program to address the multifaceted needs of the families of missing persons.
She is one of 4 initial accompaniers undergoing training on basic psychosocial skills and group facilitation so they could eventually provide the same support to other families of missing people. More accompaniers will be selected and trained in the coming months.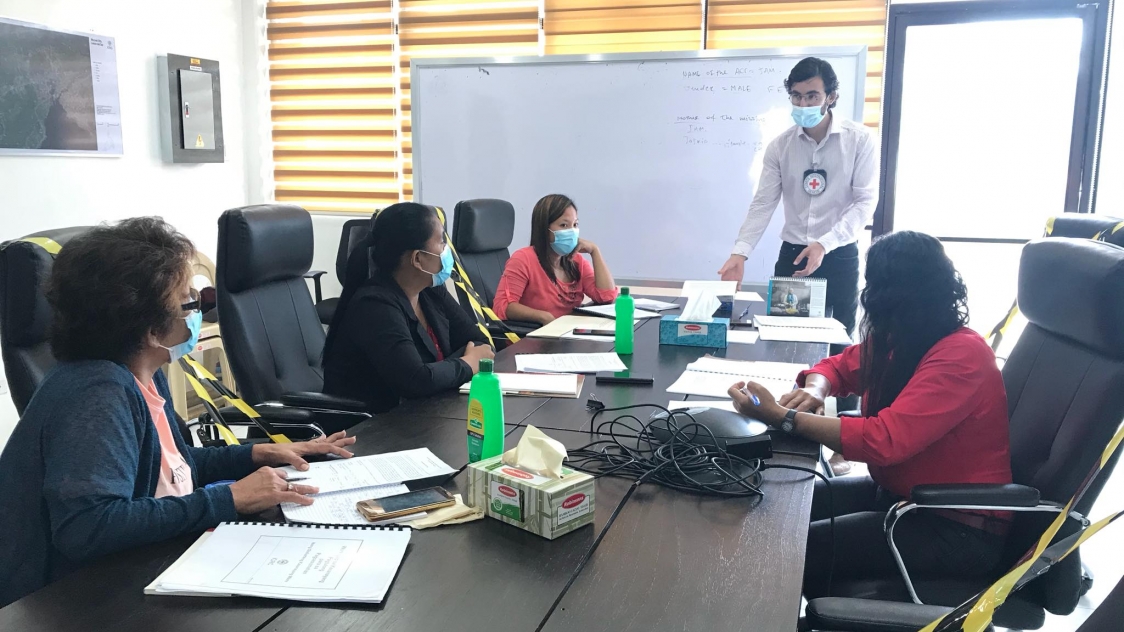 "Group sessions will give families the opportunity to share their emotions without fear of being judged," shared Sherzod Musrifshoev, the MHPSS delegate in ICRC's Iligan office. "These will help to end the emotional isolation of the families as it provides a favorable environment in which they can share and discuss their difficulties."
From time to time, Isabel still wonders what life would have been if Mario and Dodong were around. Her daughter just graduated from senior high school – a milestone that they would have celebrated together. 
"But I have my children, and for my missing husband and son, I will continue taking care of them," she said.
She may not have fully healed but she is helping herself to recover. Most of all, Isabel is learning how to live again. – Rappler.com
*This is a contributed feature from International Committee of the Red Cross (ICRC). Amer Hassan Sanggacala, the author of the piece, is an ICRC communication officer in Iligan City.
**All names have been changed to protect their identities.
If you wish to seek ICRC's support in the search for your family members who went missing in the Marawi crisis, you may text or call these hotline numbers: 0921-8096803/ 0917-8645818 (ICRC Iligan office) or 0947-9703578/ 0956-6923181 (ICRC Zamboanga office). All information provided will remain confidential.