Up to this day, the aftermath of the 2019 earthquakes is still taking a huge toll on the Manobo tribe's houses, water resources, and mobile signal
It was supposed to be a busy yet peaceful October for Mindanao back in 2019 – until a series of earthquakes struck the island.
It started with a magnitude 6.4 quake on the evening of October 16, followed by another two on October 29 at magnitudes 6.6 and 5.8, and ended with a magnitude 6.5 quake on the morning of October 31. Between those major tremors, strong aftershocks with magnitudes of at least 5 were felt across Mindanao.
This swarm of strong earthquakes led to severe and widespread damage and even destruction of several structures in Mindanao's provinces. But more than that, it affected the island's residents, especially the indigenous peoples of Kidapawan City, Cotabato.
To this day, memories of the disaster continue to haunt them as they contend with another crisis: the COVID-19 pandemic.
Two years on, the struggles continue
Joey Genobio, 22, aspires to be a police officer in a few years. But as that dream unfolds, he continues to contend with the trauma and shock that came with the 2019 earthquakes.
Genobio belongs to the Obo Manobo tribe, which lives in Barangay Ilomavis, about 17 kilometers away from the Kidapawan city center. Ilomavis has been considered by the Obo Manobo as their ancestral domain, covering about 4,000 hectares of land, according to Genobio.
Because his tribe lives at the foot of Mt. Apo – the country's highest peak – Genobio said landslides are quite common in their barangay. But the earthquakes of October 2019 triggered a massive landslide that he had never seen before, burying several houses and hurting countless residents.
Two years on, Genobio and his fellow tribe members still live in an evacuation center, waiting for the day they are given a permanent place to stay.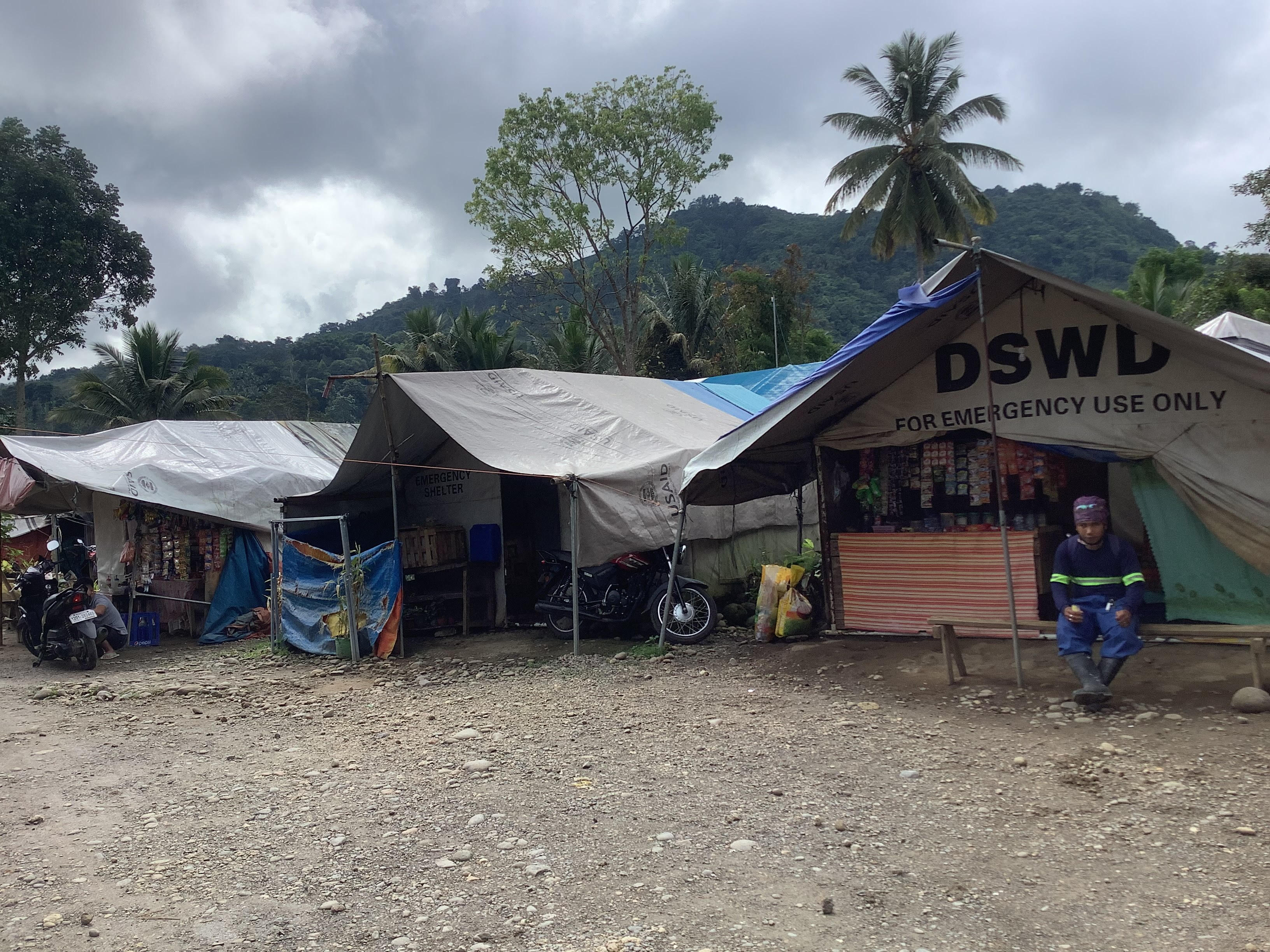 But even as they continue to live in an evacuation center, the Obo Manobo tribe managed to recover their farms after these were destroyed by the earthquakes and the landslide that followed. Sayote and corn are among their core crops.
Water isn't an issue for the tribe, too, as they have an undisturbed reservoir near the foot of Mt. Apo as their main source.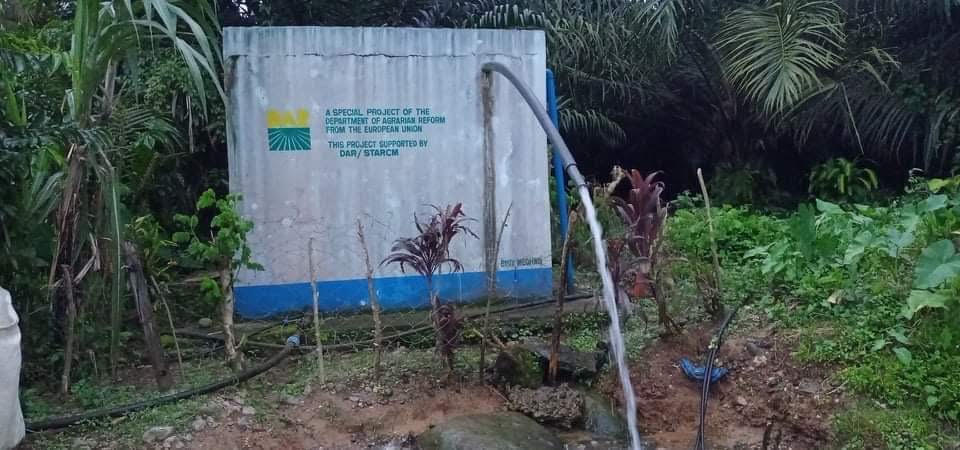 Roughly four kilometers from Barangay Ilomavis is Barangay Meohao, where 20-year-old Blessy Gwyn Sayson and 15-year-old Angel Lyka Apostol live. These young ladies belong to the Bagobo tribe, and are committed officers in their churches and schools.
Two years after the earthquakes hit, Sayson and Apostol still panic at even the slightest nudge of a chair or bed.
"I really thought that would only pass by after three or four days. I did not realize that would be the start of the different trials that we would go through," Sayson shares.
Apostol added that apart from the loss of houses and livelihood, her community still experiences frequent blackouts as a result of the earthquakes.
Like Genobio, Apostol and Sayson's tribe members continue to stay at an evacuation center, even as conditions there continue to worsen by the day. An elder of their tribe even died from sickness at the center, with Apostol saying that this was allegedly aggravated by the center's overcrowding problem.
Crime also seems to be a problem there, as Sayson recalled her pet dog being shot in the head by two unidentified men for dog meat.
Even as their village enjoys a stable water supply thanks to an undamaged reservoir, the Bagobo tribe is still short of food under evacuation. According to Apostol, the relief goods they've received were not enough to feed the affected families of their tribe.
Housing problems also continue to affect the Manobo tribe in Barangay Perez, about four kilometers away from Barangay Meohao, where tribe leader and kagawad Ronnie Emboc lives.
"Sa totoo lang, maraming nawalan ng bahay atsaka tubig, apektado lahat," he says. "Naghanap kami ng paraan na para [matulungan] lahat ng apektado ng lindol."
(Truth be told, a lot of people lost their houses and access to water. We're looking for ways to assist everyone affected by the earthquake.)
Emboc says that up to this day, the aftermath of the 2019 earthquakes is still taking a huge toll on the Manobo tribe's houses, water resources, and mobile signal.
The restoration process, albeit slow, has been steady. Last March 27, 50 houses were formally turned over to some members of the Manobo tribe affected by the quakes, through a joint project with the National Housing Authority (NHA) and other agencies. The housing units had their own built-in water and electric utilities.
For these indigenous peoples, the earthquakes of 2019 taught them the value of nature and how their ancestral land must be protected at all costs.
"Sobrang importanteng pangalagaan ang kalikasan dahil sa oras ng kagipitan, ang likas na yaman lang ang makakatulong. Kaya doon sa aming komunidad ng mga lumad, mahalagang protektahan ang ancestral domain na para sa lumad," Sayson says.
(It's very important that we take care of the environment, because in times of crises, it provides us with the resources that we need. That's why it's very important to protect the ancestral domain of our community of indigenous people.) – Rappler.com
This story was written by Joemarie Angeles Jr. as a final output for AYEJ.org's Green Beat Program: An Intensive Virtual Environmental Journalism Training for young writers and journalists.