(4th UPDATE) Many Filipinos respond to MovePH's call for donations to help students in need of laptops
The call for a donation of a single peso has gone a long way.
With the shift to distance learning, students sought help on social media to meet the requirements for online classes.
The Department of Education (DepEd) postponed the opening of classes from August 24 to October 5. Meanwhile, the Commission on Higher Education clarified that colleges and universities are not covered by law that moved the school opening for basic education students.
Through an online campaign dubbed #PisoParaSaLaptop, students were able to raise funds to buy laptops before the start of classes.
They posted their appeals for donations on their own social media accounts. The social media posts included a list of their achievements and grades from previous years, proof of their enrollment, and their digital wallet app Gcash account where cash donations as measly as a peso may be sent.
MovePH, Rappler's civic engagement arm, has helped amplify online some of the stories of students in need. As a result, help from Filipino netizens came pouring. The rush of generosity paved the way for these students to buy the gadgets they would need for their online classes.
As of Thursday, September 17, MovePH has featured 60 students and helped raise over P938,000 for them. 
Here are some of their stories:
Laptop on its way
Since July 18, 18-year-old Industrial Engineering student Joriza Lope has relied on the online campaign to cope with the shift to online learning.
Hoping to help, MovePH amplified her call on August 5. Donations quickly poured in, with Lope raising over P118,000 as of Wednesday, August 19.
Though she initially planned to use the donations for a gadget she could use in her online classes, Lope is waiting to receive a laptop from a netizen who offered to give her one after seeing MovePH's post about her.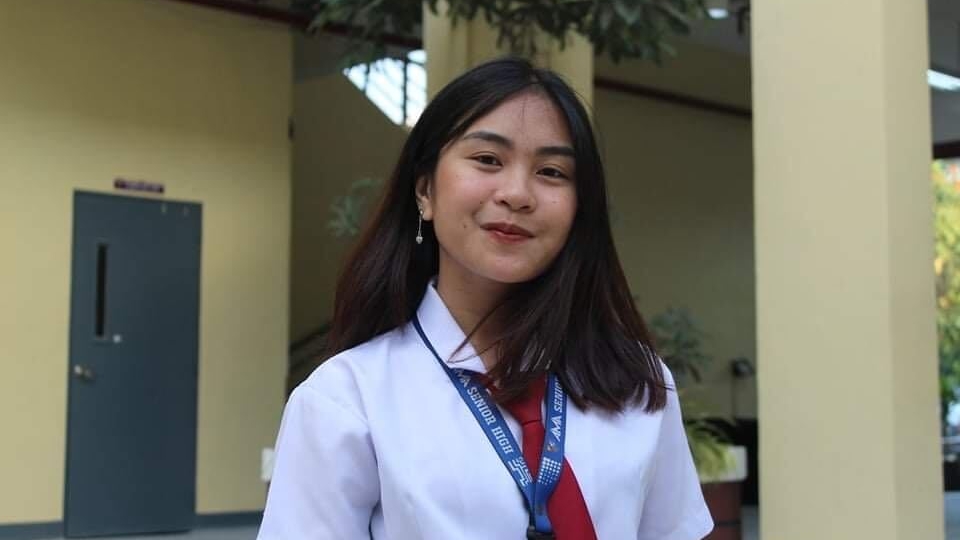 She said she never expected to receive donations from various Filipinos, most of whom she had never met before.
In an interview with Rappler, Lope shared that she took the opportunity to join the #PisoParaSaLaptop campaign because she wanted to help ease her mother's financial burdens.
Since the start of the lockdown, Lope's mother has been struggling to find a stable job. The family of 3 has been relying on government aid for their basic necessities.
Lope has taken tutorial services for pre-school and grade school students in Las Piñas City to help her mother in their family expenses. But this is not enough for her to buy a laptop.
With the surge of donations, Lope said that she would purchase a prepaid WiFi unit to be installed in their home. She is also planning to buy a printer for the activities and modules of her students.
Aside from her personal expenses, Lope shared that she also wants to give a portion of the donations to her mother, who will use the money as capital to start a small ihaw-ihaw business. The remaining donations will be set aside in the bank for Lope's future school expenses.
Lope thanked everyone who reached out and sent donations to help her reach her goal. But she also expressed her worry for her fellow students who did not have the means to cope with distance learning, and pointed out that the country was not ready for the shift.
"Sa face-to-face classes pa lamang ay kulang na ang pondo, paano pa kaya para sa new normal learning ngayon? Sana lamang ay mabigyan kami ng kapwa kong mag-aaral na walang kakayahang magkaroon ng internet connection at gadyet ng konsiderasyon ukol dito," she said.
(We already lacked funds during face-to-face classes in the past, what more during the new mode of learning that we would have? I hope that my fellow students who do not have internet connections and gadgets are given consideration.)
Lope also hopes to donate some of the funds she received to other students who are also struggling to make ends meet.
"Hindi ko hahayaang mapunta sa wala ang mga donasyon na binigay sa amin ng mga tao. Dahil sa mga nalikom namin, nabawasan na ang pag-aalala namin kung paano kami makakapag-aral ngayon at paano kami kukuha na gagastahin para sa araw-araw naming pangangailangan," Lope said.
(I won't let the donations people gave me go to waste. Because of the donations we gathered, our worries about how to continue our education and buy our basic necessities were eased.)
Shared with younger brothers
The #PisoParaSaLaptop campaign also made a huge impact on 20-year-old medical technology student Stephanie Ong, who was able to buy a laptop that she and her younger brothers can share for their online classes.
Ong, who is the eldest of 3 siblings, had been looking for a way to help her father with their family's expenses. Her father he lost his job as a truck driver when operations were halted back in March due to lockdown restrictions.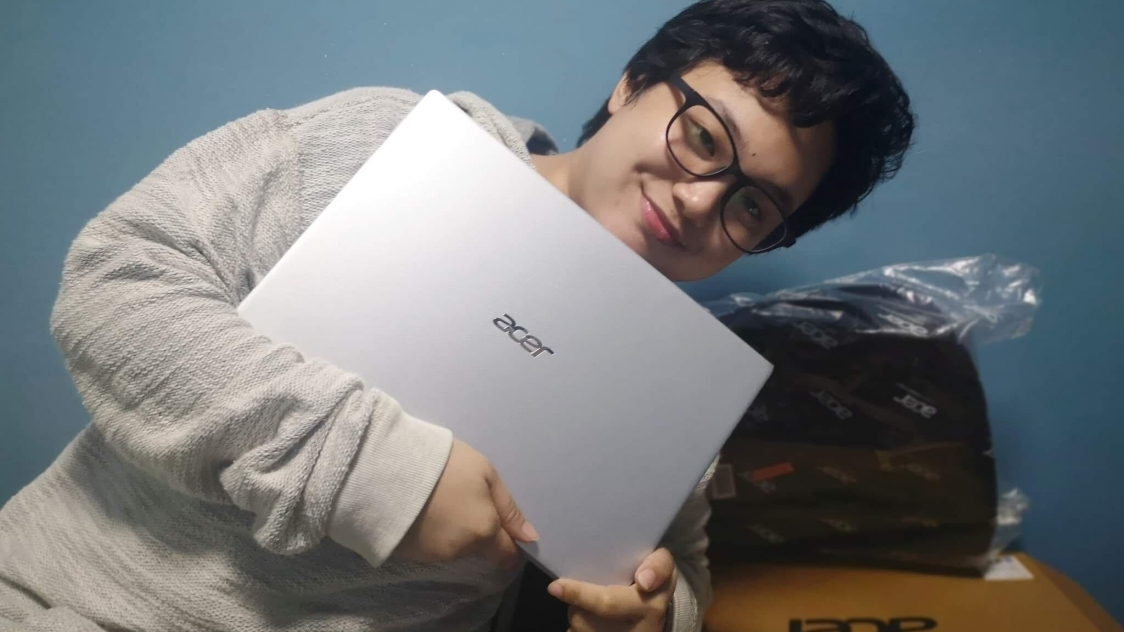 Though Ong has been selling home-baked goods to help pay their household bills, it still wasn't enough to buy a laptop.
After joining the #PisoParaSaLaptop campaign on July 20, she was able to raise over P62,000 as of Sunday, August 9. MovePH also amplified her call on Wednesday, August 5.
Ong said the collected amount was much more than she expected but it was enough for her to purchase a brand new Acer laptop, worth P38,000, that she and her brothers could use for their online classes. (READ: Distance learning is 'perfect time' to teach students honesty, says DepEd)
The excess donations will be used to buy a printer, which the siblings would also need for school. Ong said that she has also been sharing portions of her donations with other students WHO have been featured in the Ayuda Pang Eskwela Facebook group.
Overwhelmed by the outpouring of donations and heartwarming messages she received, Ong stressed the importance of education as a "tool for [her] to succeed in life and get something different."
But Ong also emphasized that poverty still remained a barrier to education, as she was once left with no choice but to drop out of school for a year when she was in Grade 9.
"Tumigil ako sa pag-aaral para makapag-aral ang mga kapatid ko at mapagkasya yung nasave na pera para sa pang araw-araw namin. Lalo na ngayon na may pandemya, yung nasave na pera para sa edukasyon namin bago 'tong COVID, nagalaw na para lang mabuhay," she said.
(I dropped out of school so that my siblings could still study and we could save money for our everyday necessities. Now that there's a pandemic, the money we previously saved for our education had been used just so we could live.)
She shared that her father's words have guided her as she pursued her education: "Education is the only thing that they cannot take away from you."
Determined to finish his studies
Within 4 days of joining the campaign, Den Adrian Pasco, 17, received an outpouring of donations amounting to P100,719.19 from netizens.
Pasco is an incoming Civil Engineering student at Cavite State University-Indang.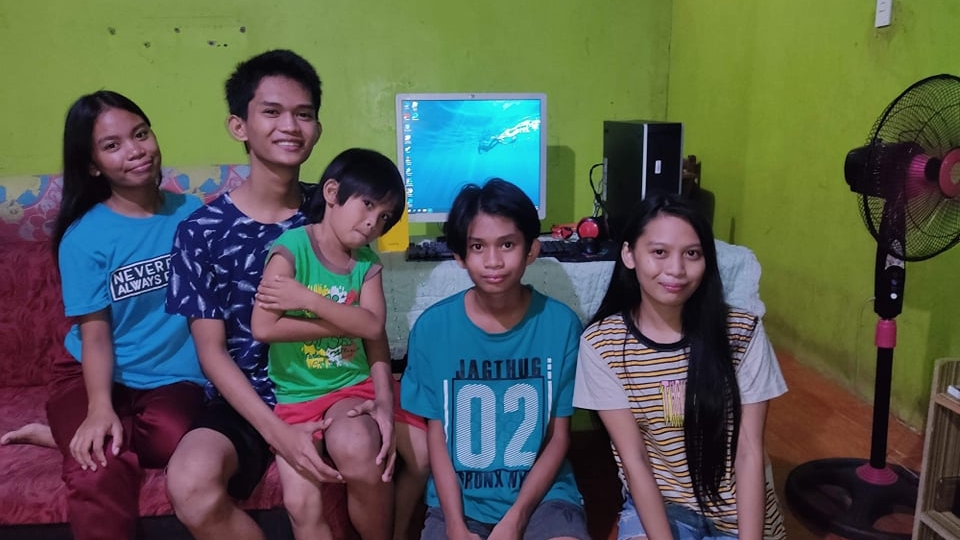 He shared with Rappler that his family has been struggling to make ends meet ever since both of his parents lost their jobs during the lockdown. His father was a pipefitter while his mother worked in a factory.
Though Pasco's older sister is working at a fast food chain to cover the monthly payment for their WiFi unit at home, their family has been worried about paying the rest of their household bills as well as the school fees of Pasco and his 4 other siblings.
To help his family, Pasco took part in the #PisoParaSaLaptop campaign on August 8. Hoping to help, MovePH amplified his post on Wednesday, August 12.
With the donations he collected, Pasco was able to purchase a Huawei MateBook laptop, a Realme phone for his younger sister, an HP DeskJet 2620 printer, a tablet, a desktop computer, and school supplies such as intermediate pads and a calculator for all of his siblings to share. In total, these amounted to P59,014.
Pasco will set aside the excess donations he received for his school's miscellaneous fees and dorm rent for the next few years.
He said that he is grateful not only for the monetary donations he received, but also for the prayers and inspiring messages that netizens sent him.
Pasco shared that since his parents were unable to finish high school or college, he wants to make good use of the opportunity that his parents missed when they were younger.
"My parents always tell us to finish our studies because that's what they want for us, and they do all they can in their power to do that. Now, there's assurance [it will happen]. In 3 or 4 years, my sister and I will graduate and we can make our parents proud and we can give them a better life," he said.
As there are thousands of students like Pasco who struggle to cope with the demands of online learning, he called on netizens to also help other students in need.
"There are students who are being hindered by poverty and this pandemic. I'm hoping that they'll also get the same, or more support that I got. Let's help them to continue chasing their dreams," Pasco said.
Unexpected help
Since August 8, Tristan Yutuc, an incoming 1st year Bachelor of Science in Electrical Engineering student, has been seeking help to buy a secondhand laptop through the #PisoParaSaLaptop campaign to share with his siblings, 19-year-old Tricel and 17-year-old Troy.
After MovePH pushed the call, a netizen who saw their story donated a brand new Huawei D-14 laptop to Tristan. Cash donations also poured in, with the siblings raising over P41,392.75 as of Sunday, August 16.
"Last August ay mayroong nag-donate ng laptop after makita ang story sa Rappler. Sobrang thankful po ako sa kanya at sa Rappler, hindi ko rin po ine-expect talaga since ang hinangad lang po namin ay secondhand [laptop] pero brand new laptop pa po ang dumating sa amin," said Tristan.
(Last August 14, somebody donated a laptop after seeing my story on Rappler. I'm so thankful to that donor and too Rappler. I didn't expect it because we were just aiming for a secondhand [laptop] but we even got a brand new one instead.)
The siblings also purchased a second hand Acer Aspire E-14 laptop which costs P10,300 and a sewing machine for P12,000 for their mother, who supports their basic necessities.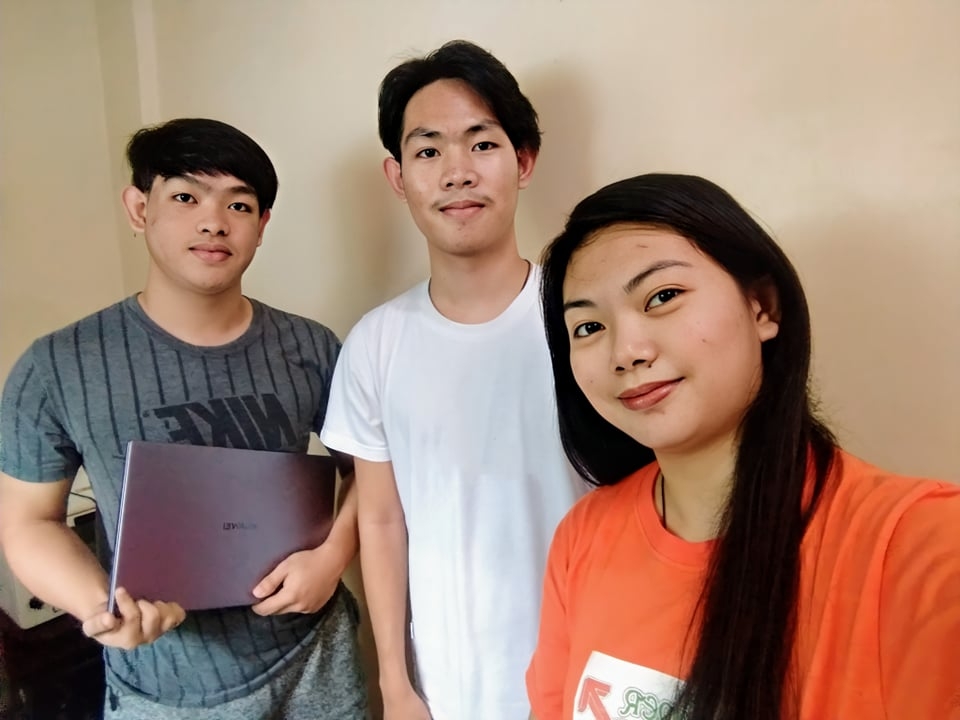 Tristan plans to purchase one more laptop for his siblings using the donated funds.
"Ang plan ko po ay bumili ng isa pang laptop para sa ate ko kasi sabay po kaming college. 'Yung bunso po namin ay makiki-share na lang sa aming dalawa," said Tristan.
(My plan is to buy one more laptop for my ate because we're both entering college. We'll just share our laptops with our youngest sibling.)
Since the start of the pandemic, their family has been struggling. Their father, a delivery man at a logistics company, lost his job. Their mother, a dressmaker, has also lost clients as demand for school uniforms, which she makes, dropped.
"After po naming ibili ng laptop si Ate ay nagdecide kami na ibili ng makina ang aming miother. Dati po kasi ay 'yung makina ng supplier niya ang ginagamit niya. Ngayong may sarili na po siyang makina, hindi na po limited sa school uniforms ang matatahi niya,"said Tristan.
(After we bought a laptop for my sister, we decided to buy my mother a sewing machine. She used to use the sewing machine provided by her supplier. Now that she has her own, the clothes that she'll sew would not be limited to school uniforms.)
The siblings plan to save the remaining money for future expenses for their studies.
Tristan thanked everyone who donated and those who shared their story.
Good days ahead
Haneza Virtudazo, 26, was able to buy a laptop for her sisters' and daughter's online classes on August 17.
Haneza, a housewife from Imus, Cavite, joined the campaign on August 6 to raise funds for her two sisters, Rejeen and Marielle, as well as her child, Miara.
Move.PH amplified their call for donations on August 12. Soon after, the family was able to raise a total amount of P25,118.42 which was used to buy a secondhand Asus Vivobook 15 worth P21,000.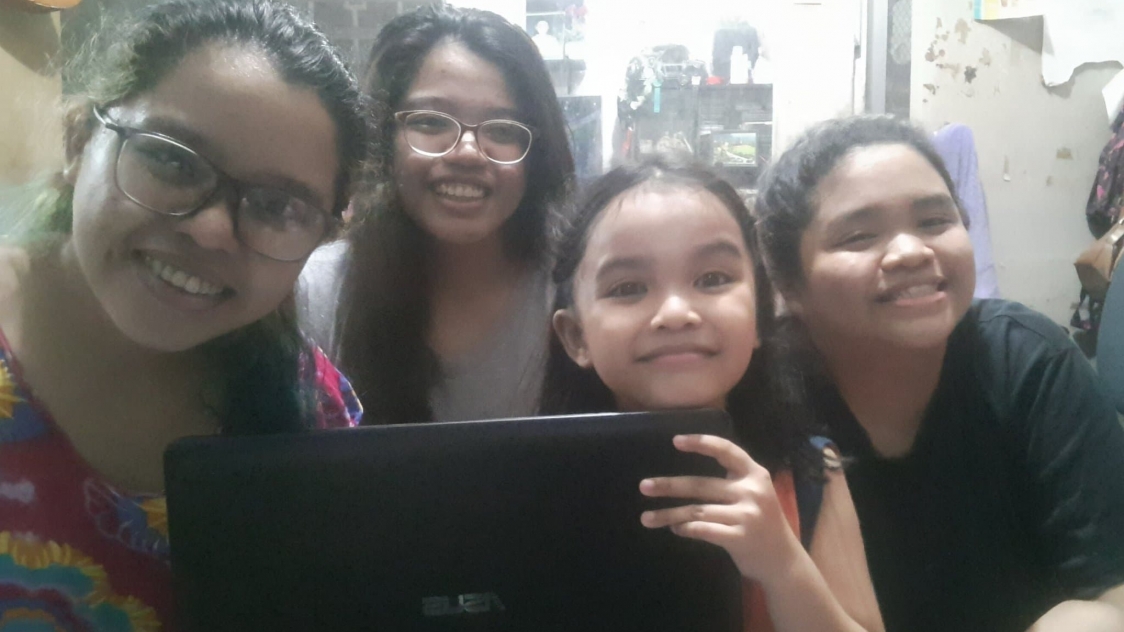 Haneza said they used a small part of the excess donations to buy computer accessories such as earphones and a flash drive. She will be distributing the rest of the money to other students who also joined the same campaign.
"Sa mga nag-join din po sa campaign na #PisoParaSaLaptop campaign, ay huwag [kayong] panghinaan ng loob. Napakaraming mabubuting tao na handang tumulong. Huwag sumuko at laging magtiwala sa Taas," Haneza said.
(To those who joined the campaign, do not lose heart. There are a lot of good people willing to help. Don't give up and just trust God.)
She added, "Para po sa mga students na nakaka-experience ng pinagdaanan ko po ay sa gitna ng mga 'bad days' na iyong mararamdaman ay lagi at parati pa rin na may 'good days' na mangyayari sa buhay."
(To students who are going through the same experiences as mine, bad days will happen but remember that good days are also ahead of you.)
Since March, her family has struggled to make ends meet. Haneza and her husband tried to open a small food business by selling beef pares in their area in Imus to support their family's needs.
She expressed her gratitude to everyone who donated and those who shared their story.
Laptop for the siblings
Patricia Lumanog, 18, an incoming 2nd year Business Administration student from the Pamantasan ng Lungsod ng Marikina was finally able to buy a brand new Acer laptop worth P31,000 for her online classes on August 24.
After the passing of Lumanog's father due to cardiac arrest last May 14, their family struggled to move forward. But with bills piling up and classes fast approaching, Lumanog was left with no choice but to find ways to help her mother, who works as a staff of the barangay secretary.
To help ease her mother's financial burden, Lumanog has been selling baked goods such as lasagna and red velvet crinkles through her online business Ciamae.ph on Facebook.
When she came across the #PisoParaSaLaptop campaign, Lumanog saw it as an additional opportunity to raise money for her tuition and a laptop that she can share with her sister. She joined the campaign on July 28, and her call for donations was amplified by MovePH on August 6.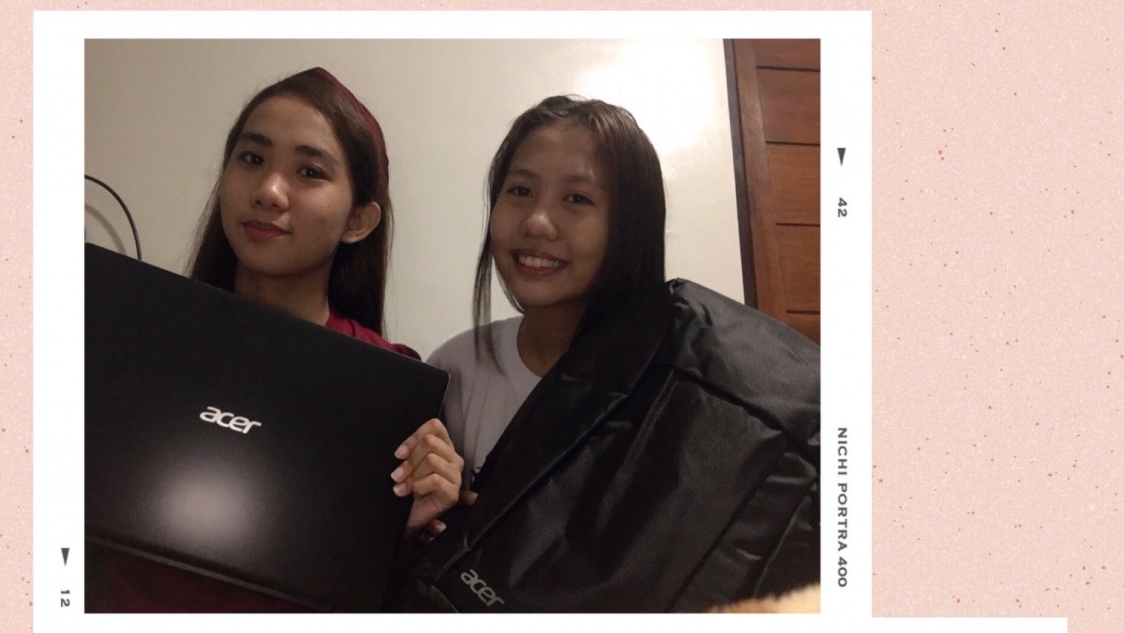 Cash donations quickly poured in, with Lumanog raising P37,472 as of August 17.
Lumanog expressed her gratitude to the donors. She plans to set aside the excess donations for her tuition fee.
She also called on fellow Filipinos to help out other students who are seeking donations for their academic needs through the #PisoParaSaLaptop and #PisoMulaSaPuso campaigns on social media.
Other schools needs also provided
After donations poured in from netizens, 20-year-old Jomar Conde was able to buy a pocket WiFi and a Microsoft (MS) Office subscription in time for his online classes next week. The Smart Pocket WiFi was P1,295 while the MS Office subscription, including the installment fee, was P3,000.
Conde, a 3rd year college student from the Southern Luzon Technological College Foundation, Inc, joined the campaign to raise money for academic resources, as he could not cope with the demands of online learning without internet connection.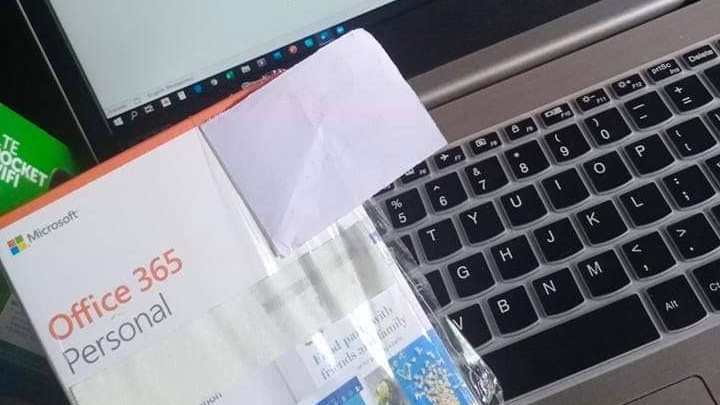 To help him, MovePH amplified his call on August 14. Netizens were quick to help Jomar, who was able to raise P7,720 as of August 18.
"My heart is overwhelmed for the help of those people who don't know me personally but they shared their extra blessings," Conde said.
He said that he will set aside the excess donations for his load allowance that he will need once his online classes start.
Since March, Conde has been trying to support his family financially by applying for work at a BPO company. However, when the lockdown was enforced, he was unable to pursue his application.
His father repairs air condition units while his mother works as a housemaid in Manila. They have been struggling to make ends meet since the pandemic started.
With classes set to resume for Conde and his younger brother, he had been looking for ways to raise money for a stable internet connection.
Conde thanked everyone who donated and asked fellow Filipinos to help out other students in need.
Never giving up
17-year old Anthonia Reyes was finally able to purchase a laptop for her online classes that will begin on August 24.
Reyes is an incoming Grade 12 student at Colegio de Santa Rosa de Lima, Inc. in Santa Rosa, Laguna.
Since the pandemic started, her family has been struggling to make ends meet.
Although her father is still able to work as a tricycle driver in Santa Rosa, the pandemic has also reduced his weekly income of P600 that is barely enough to put food on the table. Her father has been a solo parent since 2016, when Anthonia's mother died of breast cancer.
She said their difficult situation made her strive to pursue her education. In fact, Anthonia has been a consistent top student since Grade 7.
To help her family, Reyes joined the #PisoParaSaLaptop campaign on July 26. MovePH pushed out her call on August 15.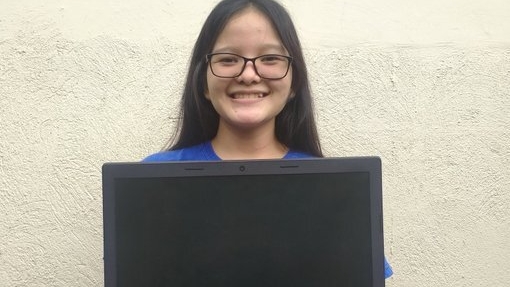 Cash donations poured in, with Reyes raising P18,527.46 as of Tuesday, August 18. Her neighbors also pitched in an additional amount of P4,130, bringing her total donations to P22,657.46.
With this, she was able to purchase a secondhand Lenovo laptop worth P22,000 from an online seller on Facebook.
"Hanggang ngayon po hindi pa rin ako makapaniwala na meron na akong laptop. Sobrang laking tulong po nito para sa akin at sa mga kapatid at pamangkin ko na estudyante rin… Hinding-hindi po ako makakalimot at patuloy akong magiging mapagkumbaba," Reyes said.
(Until now, I couldn't believe that I already have a laptop. This is a big help for me, my sister and my cousin who are also students. I will never forget this. I am very much humbled.)
Reyes also created a poem for everyone who helped her. She also encouraged other students who are also joining the campaign to never lose hope and continue to pursue their dreams.
Reyes plans to help others by distributing the excess donation she received and by pushing for their calls online.
Giving hope
With the money raised through the #PisoParaSaLaptop campaign, 18-year-old Renzy Gonzales was finally able to purchase a secondhand HP Pavilion laptop for his online classes.
Gonzales is a Grade 12 student in Senior High School in San Nicholas III, Bacoor City.
His family has been struggling financially since his father lost his job as a pedicab driver who now works as a part-time delivery man at a logistics company. His father earns P200 to P400 a day, which is barely enough to provide for their basic necessities and the medicines of her mother who has a heart problem.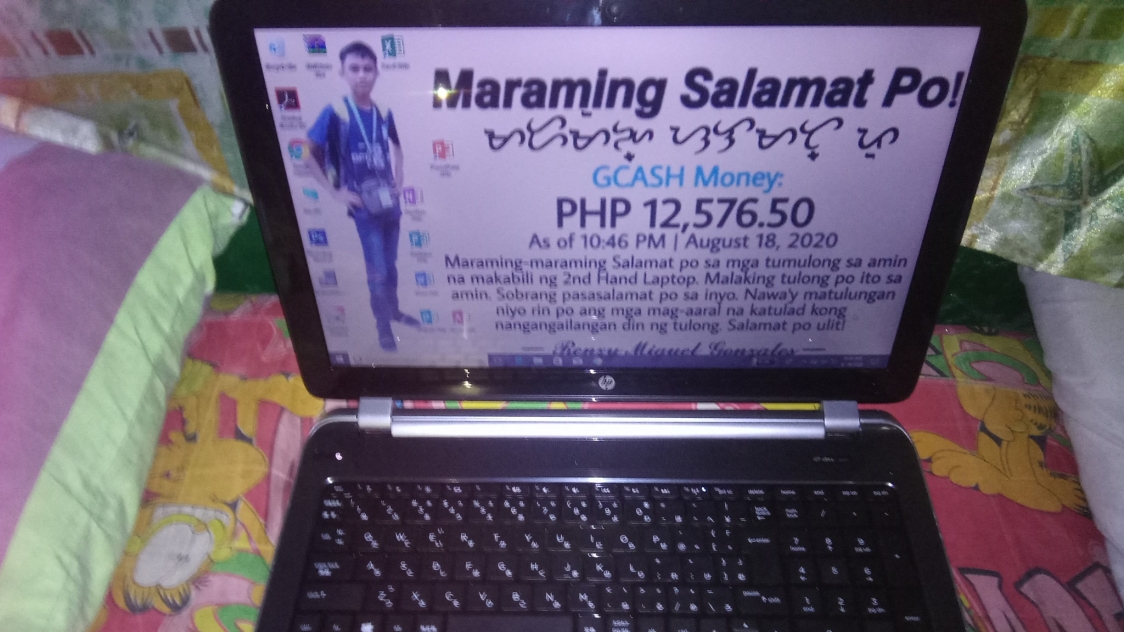 MovePH shared Gonzales' story last August 14. Donations from kindhearted netizens poured in, with Gonzales raising over P14,650.00 as of Tuesday, August 19.
Gonzales bought his laptop from an online store in Bacoor for which he initially paid 8,000 through Gcash. He paid the remaining P2,500 when he met the seller.
Gonzales said said he will be saving the remaining amount of money from the donation for emergency purposes and other school and household bills.
"Itatabi po muna namin for emergency purposes at kung may mga kakailanganin pa po sa pag-aaral at sa pangangailangan din po sa bahay in case (I will set it aside for emergency purposes and if there are other needs in school and at home that I could use it for)," said Gonzales.
Gonzales thanked those who donated and encouraged the public to help struggling students like him.
A big help for her studies
After donations poured in, 17-year-old Kyla Michaela Parnala was able to purchase a laptop that she and her younger brother can use.
Kyla is an incoming Bachelor of Secondary Education major in Mathematics student at the Cavite State University in Imus, Cavite. Her younger brother is an incoming 6th grade student at Bucandala Elementary School.
Kyla's father is a tricycle driver earning less than P500 a day. Her mother is an assistant at a pediatrician clinic earning only P4,000 a month. With the pandemic and the continuous lockdown measures implemented in their area, her parents' sources of livelihood have been greatly compromised.
Kyla sells homemade sweet and chili garlic sauce – priced at P50 for a 250ml bottle and P80 for a 350ml bottle – to raise funds for a laptop she can share with her brother. She also joined the #PisoParaSaLaptop campaign on August 11, though she was hesitant at first.
Hoping to help, MovePH amplified her post on August 13.
Soon after, Kyla was able to gather P25,538.73 in cash donations from kindhearted netizens as of August 19. Her aunt also pitched in P5,000 so Kyla can buy a brand new Acer A514-52G-30Q2 laptop worth P30,000.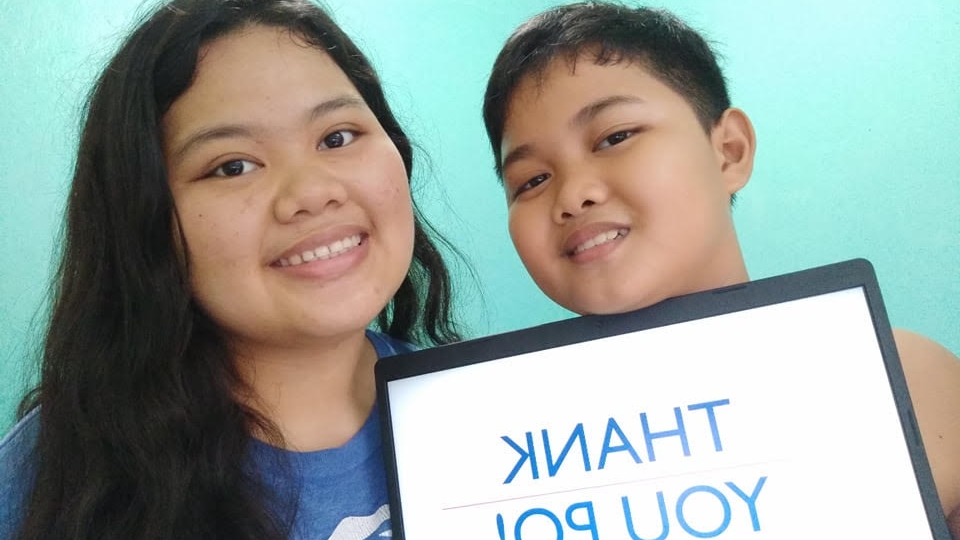 She expressed her gratitude to everyone who donated and assured them that they will use the laptop to do well in their studies.
"Until now po, hindi pa rin po nag-sink in sa utak ko na nakabili po ako ng laptop. Sobrang laking tulong po nito sa aking pamilya lalong-lalo na po sa akin. Makakaasa po kayo na gagamitin po naming magkapatid ang laptop sa tama," she said.
(Until now, I couldn't believe that I was able to purchase a laptop. This is a big help for my family, especially to me. You can expect that we will use this laptop properly) – with reports from Ericka Nieto, Loreta Arroyo, and Khaela Vijar/Rappler.com
Do you know of other students struggling to fund their resources needed for distance learning? Share their story with us, email move.ph@rappler.com.