As businesses make the move to digital, the playing field grows bigger
MANILA, Philippines – PLDT First Vice President and Head of SME Nation Kat Luna-Abelarde summed it up best when asked about businesses going digital. 
"If you don't go digital, you will die."
It may sound harsh, but such is the landscape now for up and coming businesses of all shapes and sizes. Historically, the business world has always operated as an arms race. The latest innovation, whether it was the wheel or the steam train, would usually lead to bigger and better things, and a boom in the economy. (Read: Unexpected upsides to taking your business online)
Since the advent of the Internet, the arms race for business owners has moved into the digital realm. More and more, businesses are looking for ways to integrate digital solutions for a more streamlined operation as well as a more widely known brand.
#BeTheBoss Awards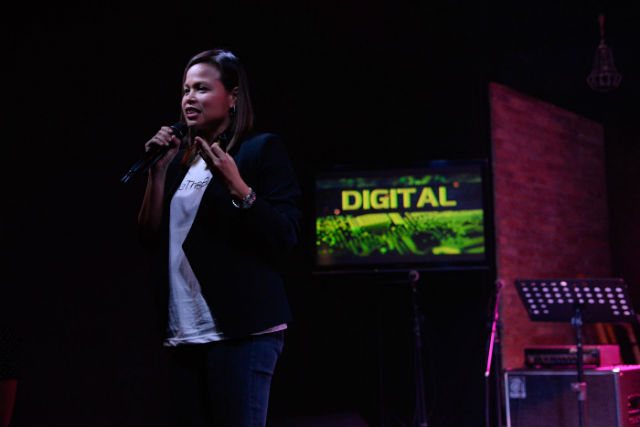 On Wednesday, August 5, PLDT SME Nation in partnership with Smart Enterprise and Rappler officially launched the #BeTheBoss Awards to media and bloggers in The Brewery, Bonifacio Global City. The awards will look to recognize emerging entrepreneurs currently running a Small to Medium Enterprise (SME) that have integrated digital means to further grow their business. 
The event featured speakers from both PLDT and Rappler as they explained both the mechanics of the competition and the unlimited potential for SMEs when they make the move to digital.
Now more than ever, Luna-Abelarde explains, the temptation to become a business owner has never been stronger.
"The word 'entrepreneur' has never been sexier." She says. 
A form of expression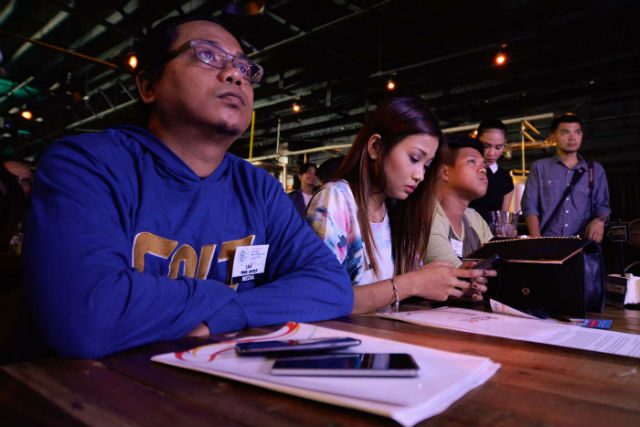 The Internet allows us to communicate to a much wider audience with minimal resources. This is evidenced by the influx of successful bloggers in recent years. These self-published netizens are able to share their thoughts and grow their brand all from the comfort of their keyboard.
For Jonel Uy of Gadget Gambit , the digital plane allows for information to flow at a faster rate. 
"Being online makes everything fast." he says, "Even the sharing of information. "
In addition to his blogs, Uy also runs a social marketing media agency online that helps other business grow their digital footprint.
"In 2014 I registered a business on social media. I started digitalcircles.asia (insert hyperlink), a social media marketing agency. So I actually help some brands go online, like on Facebook and Twitter, and do some online campaigns and blogger engagement."
For Bryan of Techno Baboy, going digital opened up his ability to network with others, even off the web.
"For me, it's all about sharing the information with my readers and everyone in general." He says. "Personally, I found that blogging made me more outgoing. It made me become more socially aware and gave me different views about people. I see myself as a very shy person but ever since I started blogging it changed for me."
An even playing field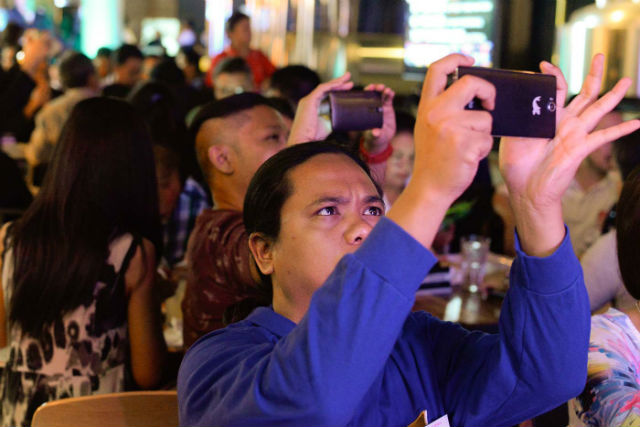 Uy says that making the transition to digital is becoming less of a choice and more of an ultimatum for business owners.
"I think they don't have much of a choice [but to go digital] these days, actually. Even with my clients I encourage them to go online. Not even to be competitive but just to level the playing field. If they're not online and they don't have a social media identity, they're almost a nobody; especially for branding." 
Bryan explains that making the move to digital will actually make running the business easier. 
"If you're a digital being on recent or modern technology, it will help you focus more on your business. Some of the other small stuff that you don't need to worry about like accounting or even marketing can be done digitally."
Move or stop moving entirely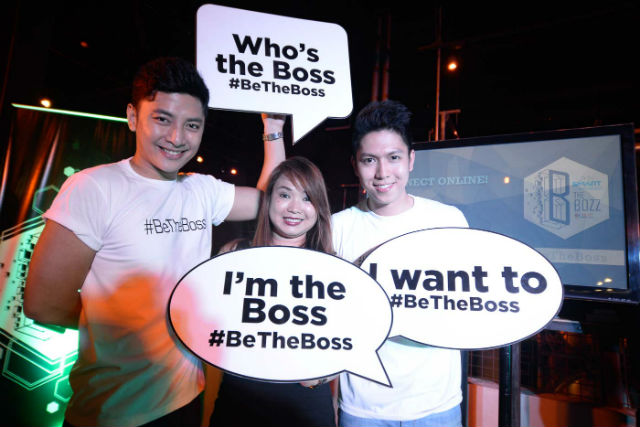 For people looking to grow their business, the ultimatum is simple: either make the move to digital or your business may cease to move altogether.  
Digital solutions allow the modern entrepreneur to compete on a bigger plane and with a bit of luck, possibly a global plane as well (Read: INFOGRAPHIC: Defining the modern day boss). So what are you waiting for? Get online and get connected today. – Rappler.com
More on #BeTheBoss:
Visit rappler.com/betheboss for more information.