1
COA orders PCGG to explain P113M spent from Marcos wealth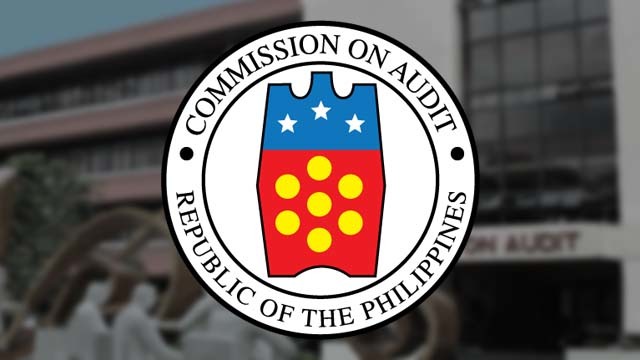 MANILA, Philippines – The Commission on Audit warned the Presidential Commission on Good Government (PCGG) that it would require PCGG to reimburse the P113.6 million deductions from the ill-gotten wealth of the Marcos family if it does not adequately prove the amount was spent properly.

This as COA ordered the PCGG to explain and submit evidence on how the amount was spent.


"For CY 2014, the undocumented transactions from the retained fund amounting to more than $2,540,619.06 (P113,616,484.36 at P44.72 per US dollar) excluding accrued interest and expenses. With the long inaction of management on the matter, the Office of the Auditor may be left without any recourse but to suspend or disallow all debits," the COA said in its audit report released on Friday, August 14.
In the same report, COA said that as of December 31, 2014, the balance of cash in bank in PCGG books significantly fell to $6,753.783.29 from $9,294,402.35 in January 1 same year. 


A list of disbursements submitted to COA showed funds were used to pay for retainer fees for foreign lawyers, travel expenses, and other transaction fees.


But the state auditor said PCGG failed to provide a detailed breakdown of money drawn from the account since 2004.

"Since the retained fund was established in 2004, no transactions/supporting documents for the disbursements were submitted to the audit team to validate the charges made to the account," the COA said.
"Discrepancy between the balances per books and bank account cast doubt on the correctness of the amount presented in the financial statements," COA added. – Rappler.com