House Bill 5911 will require the installation of speed limiters on public utility vehicles to curb the number of speed-related road accidents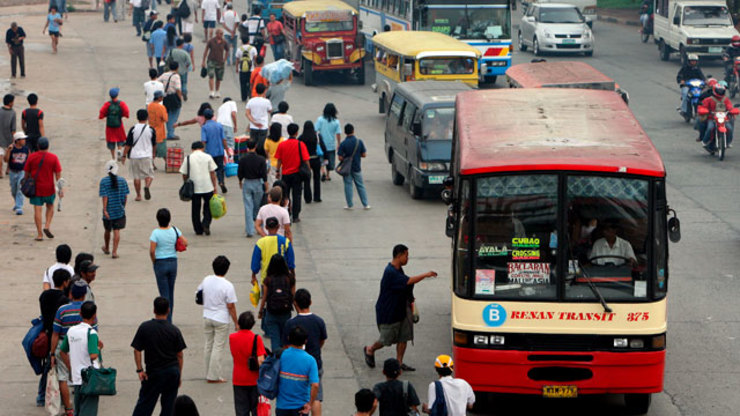 MANILA, Philippines – In a bid to curb the number of speed-related road accidents, the House of Representatives has approved on second reading a bill that would require the installation of speed limiters in public utility vehicles.
Under House Bill 5911 or the "Speed Limiters Act," speed limiters will be required on all public utility vehicles, shuttle services, and covered vehicles such as closed vans, cargo trailers, and tanker trucks.
Without these speed limiters, these vehicles cannot be registered or be issued franchise by the Land Transportation Office (LTO) or the Land Transportation Franchising and Regulatory Board (LTFRB).
"By installing a speed limiter in public utility vehicles and multi-wheeler cargo trucks, every driver will be forced to drive under a calibrated and calculated speed, then, speed related accidents will diminish," said Catanduanes Representative Cesar Sarmiento, chairman of the House transportation committee.
This comes only a week after 4 people were killed and at least 16 others injured in a bus accident in Quezon City.
In June, Senator Ralph Recto also renewed calls to use allocations from the road user's tax to prioritize motorists' safety, citing data that there were 90,258 accidents in Metro Manila alone last year.
Under the proposed speed limiters act, a fine of P50,000 will be imposed on the driver, operator, or owner of vehicles without the required speed limiters.
Aside from the fine, the offending driver will have his license suspended for a month. A second offense will merit a three-month suspension of his license. The driver's license will be revoked for subsequent offenses.
The franchise of the vehicle will also be suspended for 3 months for the first offense, 6 months for the second offense, and 12 months for any subsquent violation.
Those found guilty of tampering the speed limiter will face imprisonment of not more than 3 years and a fine of P30,000.
The transportation department, in coordination with the LTO, LTFRB, the trade and science departments, and in consultation with private stakeholders, are tasked to create the implementing rules and regulations of the measure. – Rappler.com