Marcos' former human settlements deputy minister Jose Conrado 'Jolly' Benitez dies at 71 due to complications of the lungs and heart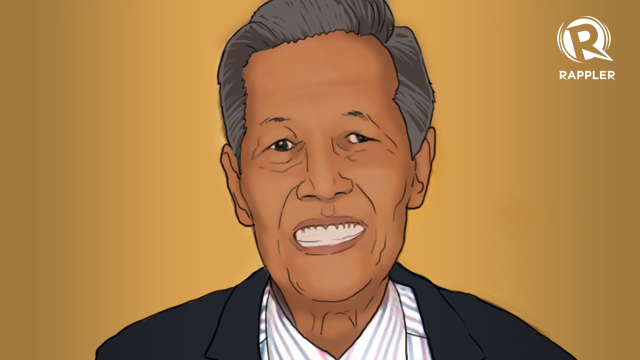 MANILA, Philippines – Former first lady Imelda Marcos' deputy at the ministry of human settlements died at 71.
Jose Conrado "Jolly" Benitez passed away on Sunday, September 13, due to complications of the lungs and heart. Benitez's son, Negros Occidental Representative Alfredo "Albee" Benitez told Rappler that his father died at 5:05 am at the Makati Medical Center.
The elder Benitez was known as one of the technocrats of the Marcos administration. After the Marcos years, he became president of the family-owned Philippine Women's University (PWU), one of the oldest universities in the country. His son, Francisco "Kiko" Benitez now heads PWU.
On Twitter, Ateneo de Davao University President Fr Joel Tabora SJ expressed his condolences. 
Condolences on the death this a.m. of Jolly Benitez, father of Francisco "Kiko" Benitez of PWU. May he rest in peace! @COCOPEA5 @attyerap

— Joel Tabora, SJ (@Joeltaborasj) September 13, 2015 
Benitez studied development planning and development education in Stanford University.
He is a member of the prominent Benitez clan, whose matriarch is his aunt, the centenarian former senator Helena Benitez. The Benitezes are known as a family of educators.
In 2013, Philippine Star columnist Butch Dalisay wrote that Benitez suffered a kidney disease. Dalisay described Benitez as "the architect of many of the Marcoses' social infrastructure programs."
Dalisay quoted Benitez as saying that some of his initiatives remain "as relevant as ever."
"They include the establishment and organization of a mass housing system, involving a financial saving system (PAGIBIG), the Home Guaranty Corporation (HGC), the National Home Mortgage Finance Corporation, (NHMFC), and so on, although one would wish that the various housing agencies would operate like a symphony rather than competing and sometimes working at cross-purposes," Benitez said.
Benitez was married to the late Betty Bantug Benitez, an educator and arts benefactor.
Ther son, Congressman Albee Benitez, is the second richest lawmaker in the House of Representatives, next to boxing champion Sarangani Representative Manny Pacquiao. Albee Benitez runs gaming and bingo businesses. Bloomberg reports that he sits as president of firms like Metro Manila Turf Club Inc., and AB Gaming and Leisure Specialists Inc. 
In June, a Negros-based farmers' group filed an ethics complaint against Representative Benitez for alleged corruption and using his influence over the Visayas bloc of lawmakers to keep his family's vast farmlands out of the Comprehensive Agrarian Reform Program, a charge the younger Benitez denied. – Ayee Macaraig/Rappler.com