This is AI generated summarization, which may have errors. For context, always refer to the full article.
The labor department will conduct a stricter labor market test to determine if no locals are able and willing to do the job allotted to foreigner-applicants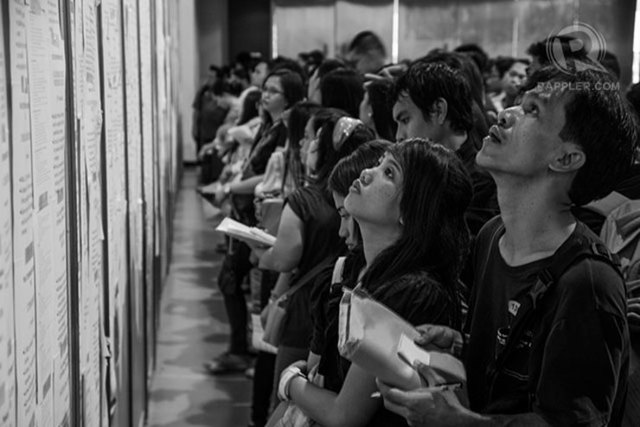 MANILA, Philippines – Applications for alien employment permits (AEPs) before the Department of Labor and Employment (DOLE) will now undergo a stricter labor market test to determine if no locals are able and willing to do the job allotted to the foreigner-applicant.
"A more stringent procedure for the issuance of AEP has been put in place under DO (Department Order) 146-15 to ensure that Filipino workers are given the priority in filling up positions that are well-within their skills and competence," said Secretary Rosalinda Baldoz in a statement released in Filipino Monday, September 14.
Based on DO 146-15, all applications for AEP will be published in a newspaper of general circulation to let the public know about the position being given to a foreigner.
The foreigner-applicant's name, position, employer and address, a brief description of the functions to be performed by him or her, the job qualifications, monthly salary range, and other benefits will be included in the publication.
All AEP applications will also be posted online for 30 days.
The notice both online and in print will contain a statement indicating that any Filipino national who is "competent, able and willing" to perform the job can object to the granting of the permit to the foreigner.
Objections must be filed before a DOLE regional office 30 days after the publication of the notice of permit application.
Following an objection, the DOLE regional office will look into whether or not there are Filipino workers for the job of the foreigner-applicant.
The office will determine this using the DOLE Skills Registry System, the Professional Regulation Commission registry of professionals, as well as the Technical Education adn Skills Development Authority registry of certified workers.
All foreign nationals who are not exempted from the AEP application but are working in the Philippines without the permit will be fined P10,000 a year. A separate P10,000 fine will be imposed on the employer.
While it is a necessary prerequisite for a work visa, an AEP is not the sole requirement for a foreigner to be able to legally work in the Philippines.
Read the full DO 146-15 below:
– Rappler.com