Even those supposedly on higher ground are not spared from the flash floods brought by the heavy rains of Typhoon Lando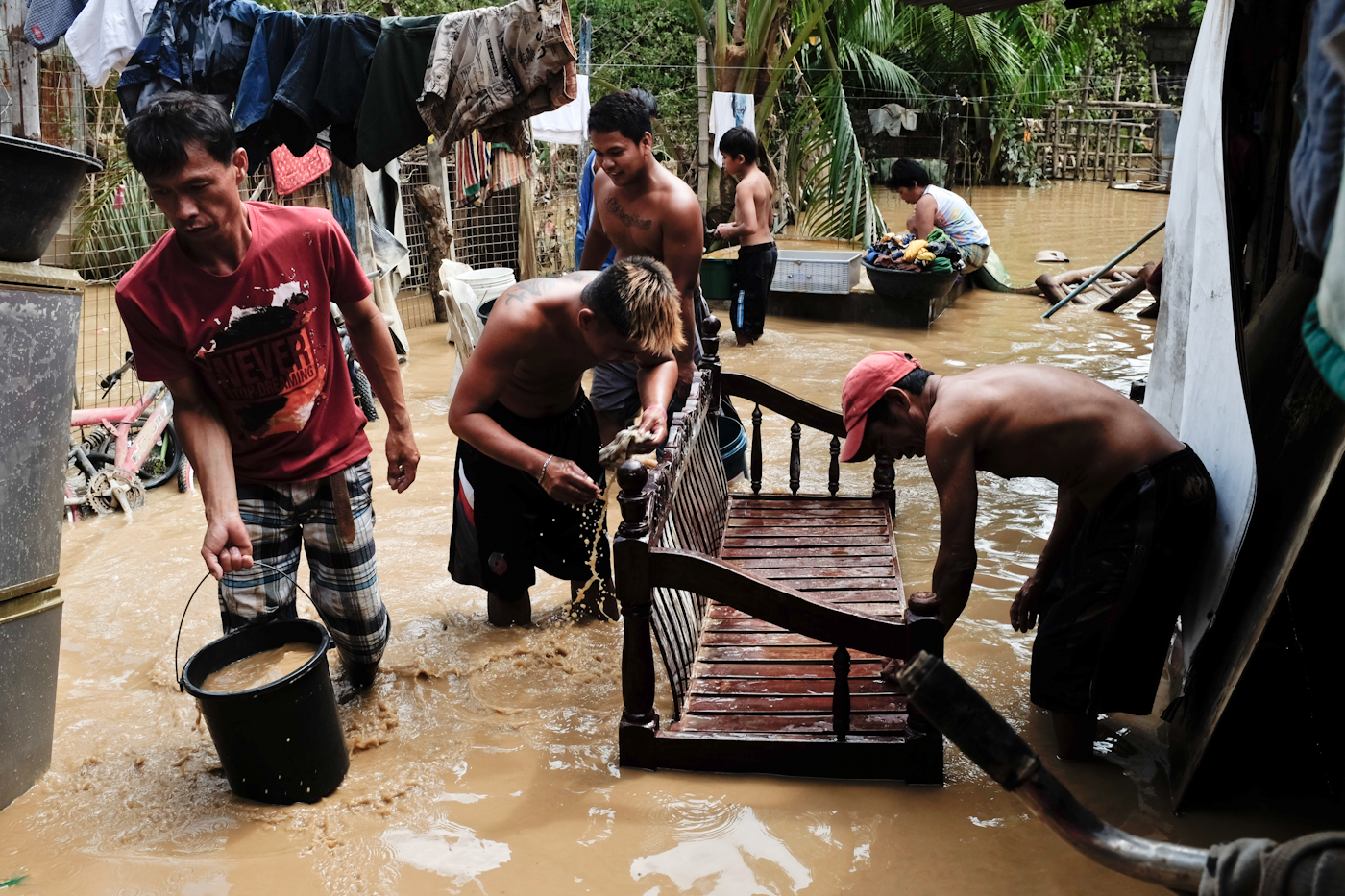 NUEVA ECIJA, Philippines – Typhoon Lando (International name: Koppu) left a trail of death and destruction in Cabanatuan City when it hit the country Sunday, October 18.
There is still ankle-deep mud in the streets of Calawagan, the last barangay in Cabanatuan City, one of the hardest hit by flash floods brought by Lando's heavy rains.
Most of Calawagan was submerged in neck-deep waters at the height of the storm. Flood in some parts of the barangay were reportedly "lampas-tao" or high enough to drown people. Many climbed to their rooftops.
There are no known casualties but there is definitely damage to property.
Residents are now trying to pick up the pieces, hosing their homes, and shoveling the streets.
Mud is all that remains of the plague that ravaged their village. It clings to memory, the same way it clings to the floors and walls of their houses, like soot that sticks to the base of cooking pans.
Rescue
Two farmers died trying to rescue their carabaos from the river's rising waters during Lando's onslaught. (READ: Two farmers die from saving their carabaos in Cabanatuan City)
Perlita Evangelista said their carabao drowned, their harvest totally devastated. She tearfully recalled wanting to brave the floods to save some of their things, but she did not want to risk death.
"Matanda na ako. Ngayon lang nangyari sa amin ito," said the 72-year-old Evangelista, who spent her entire life in Cabanatuan. (I'm old. This is the first time this happened to us.)
She said raging waters from the Pampanga and Cabu Rivers swallowed the streets.
"Wala nang pag-asa. Saan kami kukuha ng aming kakainin?" she lamented. (There's no hope. Where will we get food to eat?)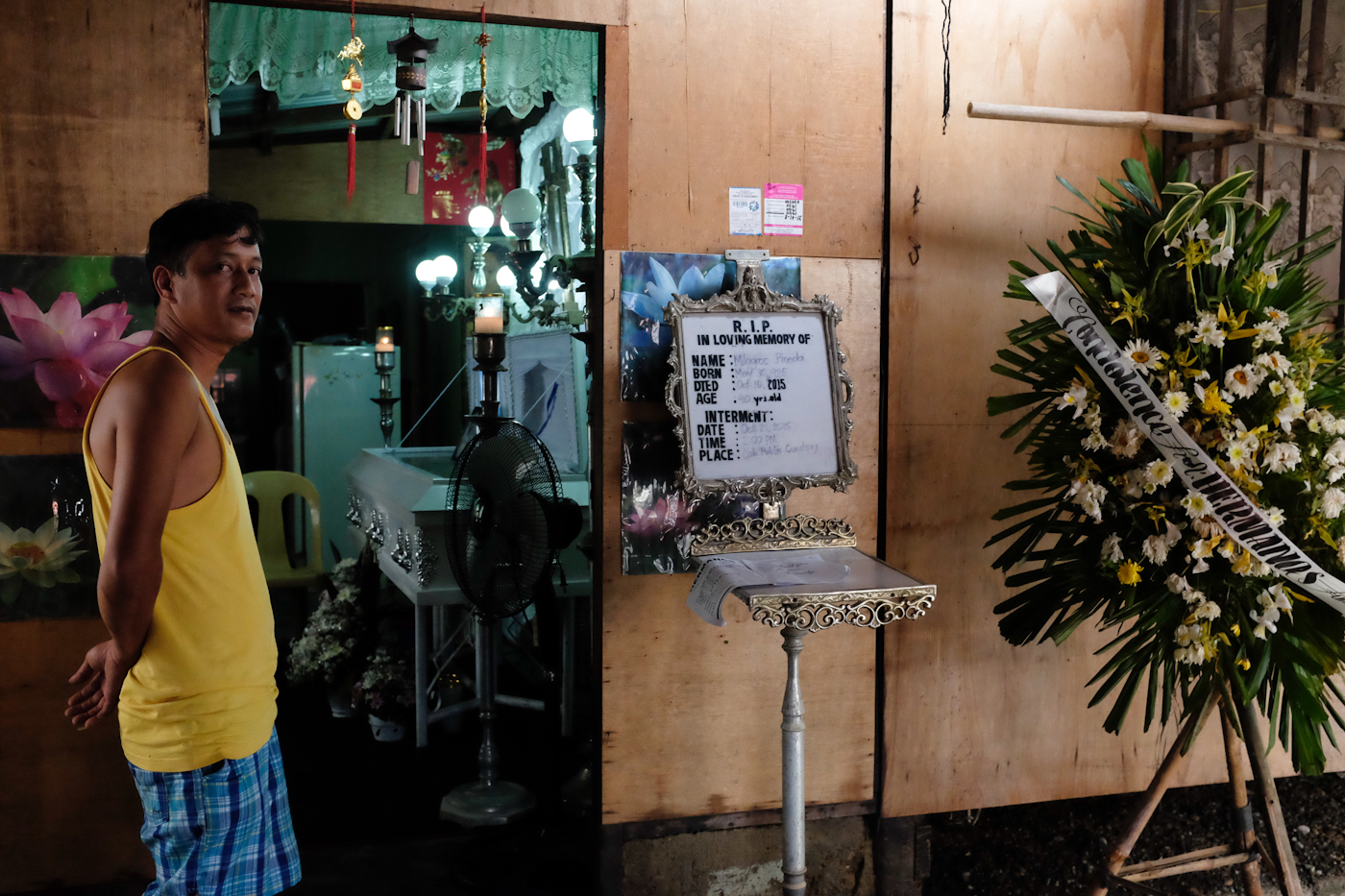 The dike's demise
Water rose, nearly breaching the 5-foot wall of Agustin Saulo's home in the neighboring barangay of Communal. From these walls, he could see the rice fields he tills, all underwater.
Saulo blames the flooding on the breaking of the dike.
Damage seems more devastating at Communal. The raging floodwaters even fell a couple of cement walls.
Arlene Cabanero recalls hearing a loud noise, it sounded like a huge wave crashing into a sea wall. Then there was an ocean of flood that engulfed their homes.
Arlene, her husband William, and her father Felix Mariano, found themselves atop a 3-foot wooden table. But the water continued to rise. Soon, it reached chest level.
They found themselves clinging to the steel trusses of their garage roof. But the flood continued to surge. They eventually found their way to the roof. And they lived through the day.
Death by rumor
There were initial reports of 30 dead in Communal. But these are all unverified.
In Barangay Imelda, there are rumors of missing children, and an unconfirmed number of deaths.
But Barangay Secretary Sherrie Mae Cruz said these are all hearsay. She said, if there are indeed casualties, they would've immediately responded to help.
Even the Fortunato family, who are easily spotted in the mud-soaked streets because of their peroxide blonde hair, say they don't know of any casualties in their neighborhood.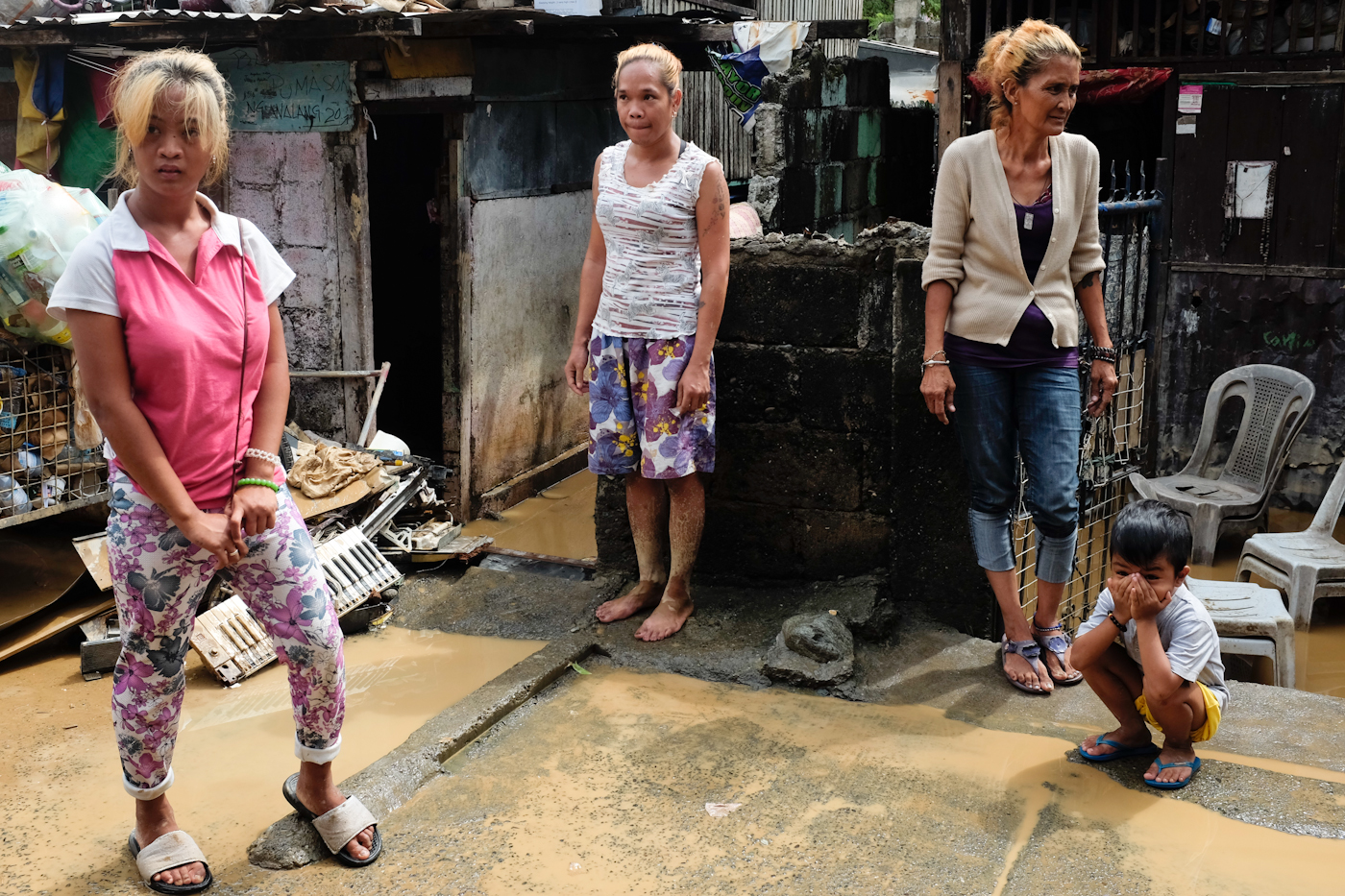 The Fortunatos have experienced their roof getting stripped off by the strong winds of a typhoon; but a flood this high, never.
"Noong dati, hindi ganitong masyado. Buhat siyempre nang matayuan 'yan ng mga establisyemento, 'yang mga highway na 'yan, 'yang mga mall-mall na 'yan, 'yung uhuan ng tubig parang kulang na doon sa kanyang bababaan," Fracisco said.
(It wasn't always like this. Since they built these establishments, the highways, these malls, there have not been enough pathways to let water pass through.)
Some parts of Barangay Imelda, including the Fortunatos' house, are still under knee-deep water. Ironically, there is no water from the faucet. To get clean water, residents have to queue at manual water pumps in the neighborhood.
Death trap
The mausoleums at the Cabanatuan Public Cemetery have become evacuation centers.
About 20 families sought shelter in one of the mausoleums here.
Among them is Nerissa Vicencio. She fled to the crypt with her two children and 7 grandchildren.
They are all from Barangay San Juan ACCFA District III, a place known among the locals as "Purok Kawawa" or wretched place. It's an infamous monicker they are cursed with, since theirs is a flood-prone area.
"Umabot na hanggang taas yung baha, hanggang dito (baywang) pa," Vicencio said. (The flood reached the second floor, and it was waist-deep.)
There are actually many more evacuees in other mausoleums.
Until the flood subsides, they will make their beds on top of tombs every night.
Floating dead
The Pineda family was already in mourning when the flood came.
It was the wake of Milagros Pineda, who died of natural causes at the age of 90, just two days before Lando made landfall.
When the water was knee-deep, Juanito Pineda, grandson of the deceased, along with 5 other relatives moved the coffin to a more elevated platform.
But when the water reached waist-level, they again moved the casket to higher ground.
Lola Milagros almost ended up on the national highway, had their neighbor not offered their garage for refuge. Tomorrow, she will finally be laid to rest.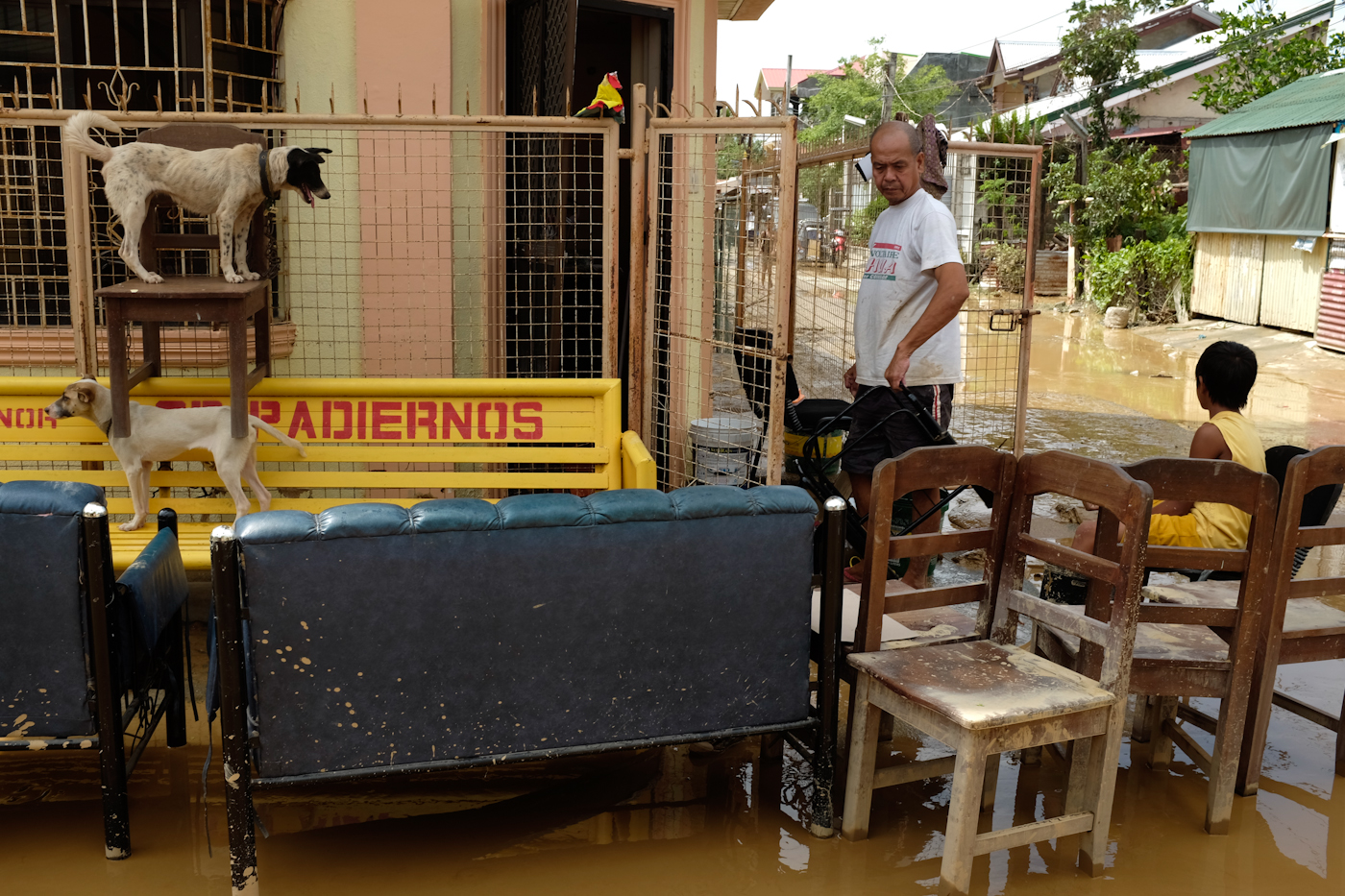 – Rappler.com