Investing in the yuan remains an option for the central bank in line with its diversification policy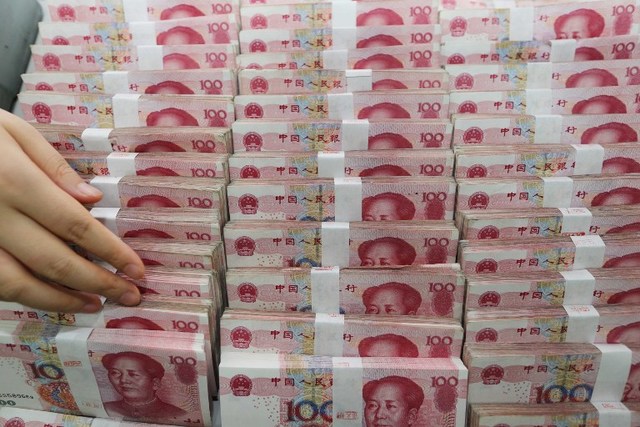 MANILA, Philippines – The Bangko Sentral ng Pilipinas (BSP) is eyeing to increase its Chinese yuan holdings following the decision of the International Monetary Fund (IMF) to admit the yuan into its benchmark currency basket.
BSP Governor Amando Tetangco Jr said the Philippine central bank is looking at raising its exposure to the Chinese yuan, which is currently limited to funds such as the Asian Bond Fund and certain money market instruments.
He said the BSP is looking at investing in long-term bonds denominated in Chinese yuan.
"As the market for yuan bonds further develops and as external trade denominated in yuan increases, we may consider further increases, including into long-term bonds as these become available," he added.
Option
The inclusion of the Chinese yuan in the IMF's special drawing rights (SDR) basket makes it on par with the US dollar, Japanese yen, British pound, and Euro.
The BSP chief explained that with the IMF decision, the Chinese yuan composition in the international reserves of different countries would tend to go up.
But investing in the yuan continues to be an option for the BSP, in line with its diversification policy to enhance the returns of international reserves and to diversify the currency composition, he said.
Also, the inclusion of the China's yuan in IMF's SDR is positive for the Chinese currency.
 
"Although admittedly, this is something that has been expected for sometime now by the markets," Tetangco said, adding that even policy makers and reserve managers have been anticipating the eventual inclusion of the yuan in the SDR basket.
 
On August 11, the People's Bank of China shocked markets when it devalued the Chinese yuan in a bid to boost the competitiveness of its exports. (READ: China's yuan devaluation rattles forex market) – Rappler.com