Photos taken on Wednesday morning, December 23, show construction continues in the compound despite an order to 'temporarily stop' during the holidays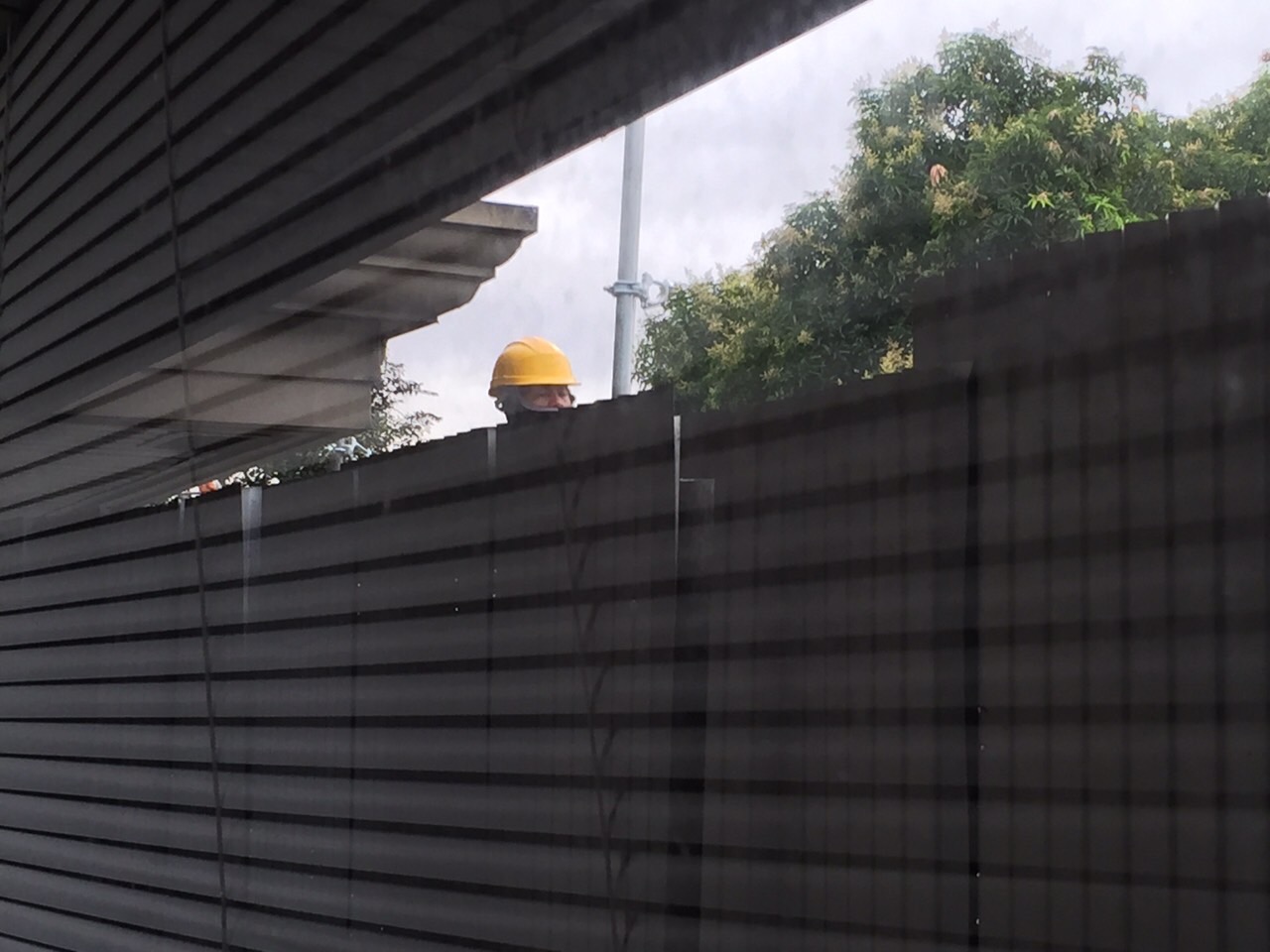 MANILA, Philippines – Despite a court order, construction activities are still ongoing in No. 36 Tandang Sora, where estranged siblings of Iglesia ni Cristo (INC) head Eduardo Manalo currently reside even after their expulsion from the powerful church. 
Photos taken at past 8 am Wednesday, December 23, show not a few construction workers still assembling scaffolding tubes in the compound, even after a Quezon City Regional Trial Court (QC RTC) ordered the INC to "temporarily stop" any construction during the holiday season. 
This was the agreement of the church and the camp of Lottie Manalo-Hemedez during a hearing on Tuesday, December 22.
It was a compromise, after the court gave the INC until December 28 to comment on Hemedez' manifestation and very urgent motion for immediate implementation of the December 16 court order.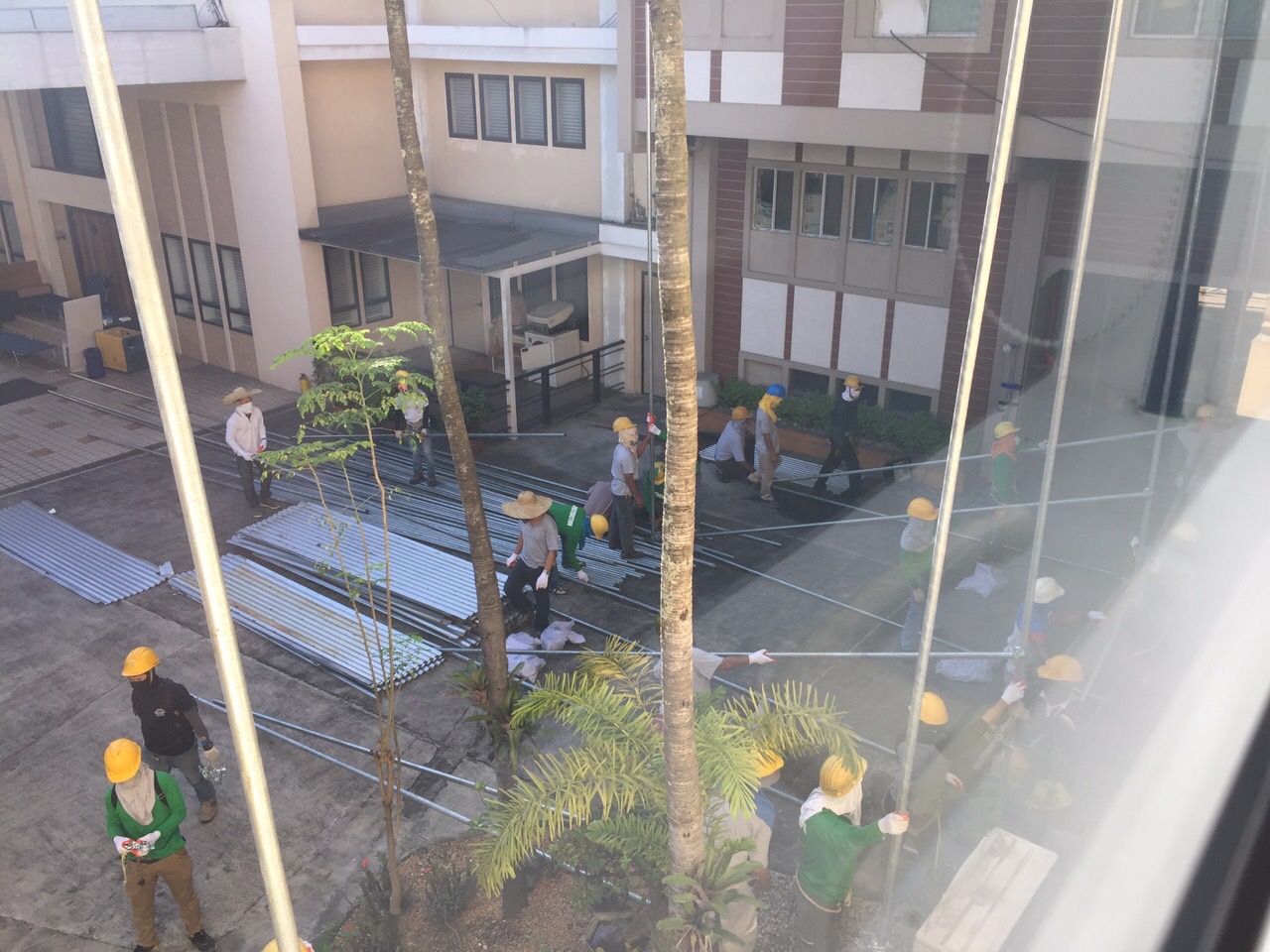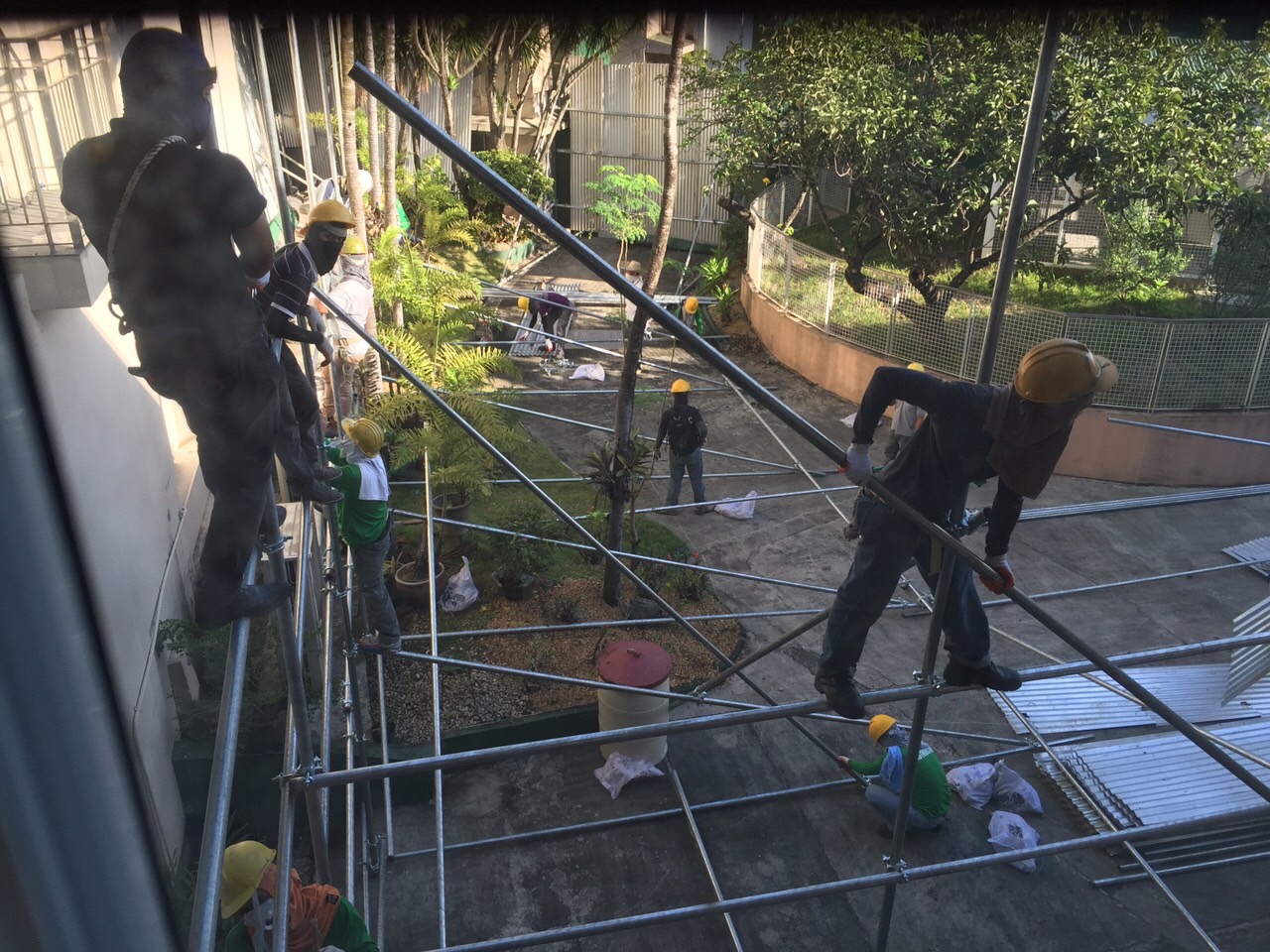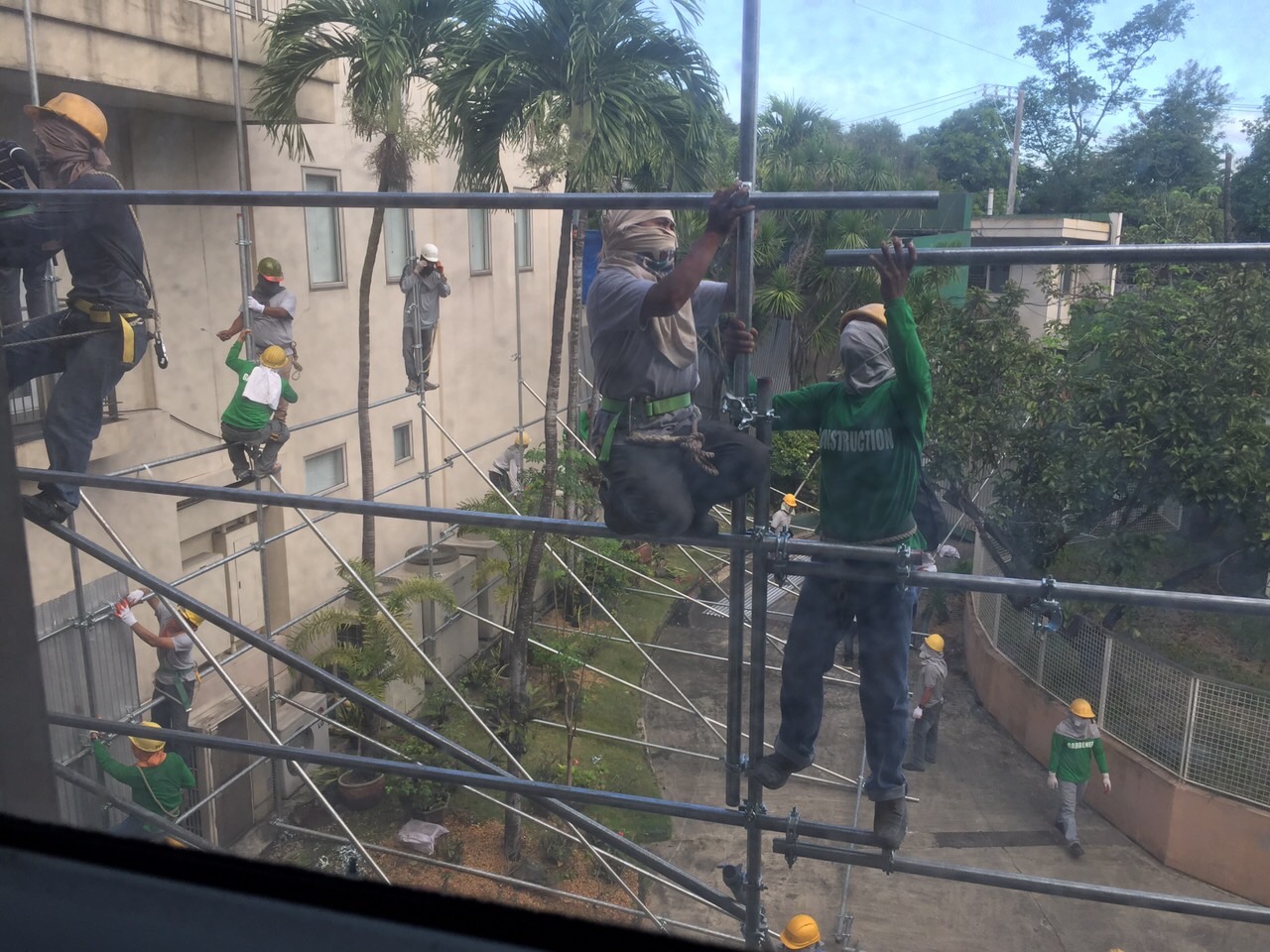 The previous court order directed the INC to clear the entrance to the compound by removing the guardhouse and portalet currently blocking the driveway of the Manalos' residence, and to restore their electricity. 
However, Hemedez' counsel Trixie Cruz-Angeles on Tuesday said not one of the court's orders have been complied with, except the scheduled court inspection on December 16. (READ: INC's Angel Manalo to brother Eduardo: Don't fence us in)
INC lawyer Serafin Cuevas Jr, meanwhile, said Hemedez's camp is "imputing bad faith already" when they claimed the INC started putting up fences when the court sheriff already left the compound after the inspection.
The December 22 order also asked the INC to allow the unhampered access of Angeles and another lawyer, Ahmed Paglinawan, to their clients' houses. (READ: What's happening inside the Iglesia's 36 Tandang Sora?)
In September, the INC asked the court to ban visitors from the compound. But Hemedez is challenging the church's right to do this based on assertions of ownership.
She claims she and her late husband, Eduard Hemedez, own the land title to the 36 Tandang Sora residence – not the INC. The INC has been pointing to a deed of sale supposedly drawn up in April this year allegedly transferring the property from the Hemedez couple to the church.
But expelled INC minister Isaias Samson Jr had said it could not have been possible for Lottie's husband to sign the deed of sale dated April 21, 2015 since he died in April 2013 or two years before.
Lottie and his brother Felix Nathaniel "Angel" Manalo were expelled by their elder brother and INC head Eduardo Manalo. Their mother Tenny was also expelled, after she and Angel claimed their lives were in danger. (INFOGRAPHIC: The Manalos of the Iglesia ni Cristo)
This prompted Iglesia's worst crisis in years, with former ministers alleging abductions and corruption within the church. – Rappler.com