No one is hurt, but ABS-CBN condemns the attack on its 3-person news team that had just covered the bombing of an NGCP tower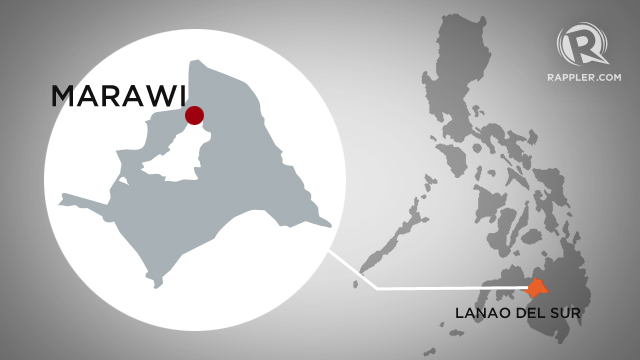 MANILA, Philippines – An ABS-CBN news team was ambushed on Saturday, December 26, by motorcycle-riding gunmen in Bangolo, Marawi City, Lanao del Sur.
Reporter Ronnie Enderes, cameraman Emilito Balansag, and driver Gary Montecillo had just covered the bombing of a tower of the National Grid Corporation of the Philippines, and were on their way back to Iligan City from Ramain town in Lanao del Sur, when the gunmen attacked, ABS-CBN News said in a statement Saturday.
"According to our news team, the gunmen riding in two motorcycles started following them from Marawi City. One assailant fired at the driver's side, hitting the door and narrowly missing Montecillo. Another fired at the front passenger's side, the bullet grazing the lower portion of the door," ABS-CBN said.
All 3 were unharmed. ABS-CBN condemned the incident "in the strongest terms" and thanked the Philippine Army's 103rd Brigade for providing temporary refuge to the crew.
"We urge the authorities to investigate this ambush and bring the perpetrators to justice soonest, even as we vow to continue with our duties as journalists," the media company said.
Governor Mujiv Hataman of the Autonomous Region in Muslim Mindanao ordered the Lanao police to investigate the attack and "ensure that the perpetrators are brought to justice."
What happened Saturday "underscores the brazenness of armed groups to target even the media who are only out to do their duty," Hataman said in a statement.
"We stand with journalists and media organizations against these unacceptable attacks," he added. – Rappler.com