This is AI generated summarization, which may have errors. For context, always refer to the full article.
This comes as inmates release a special dance video for the 51st International Eucharistic Congress in Cebu City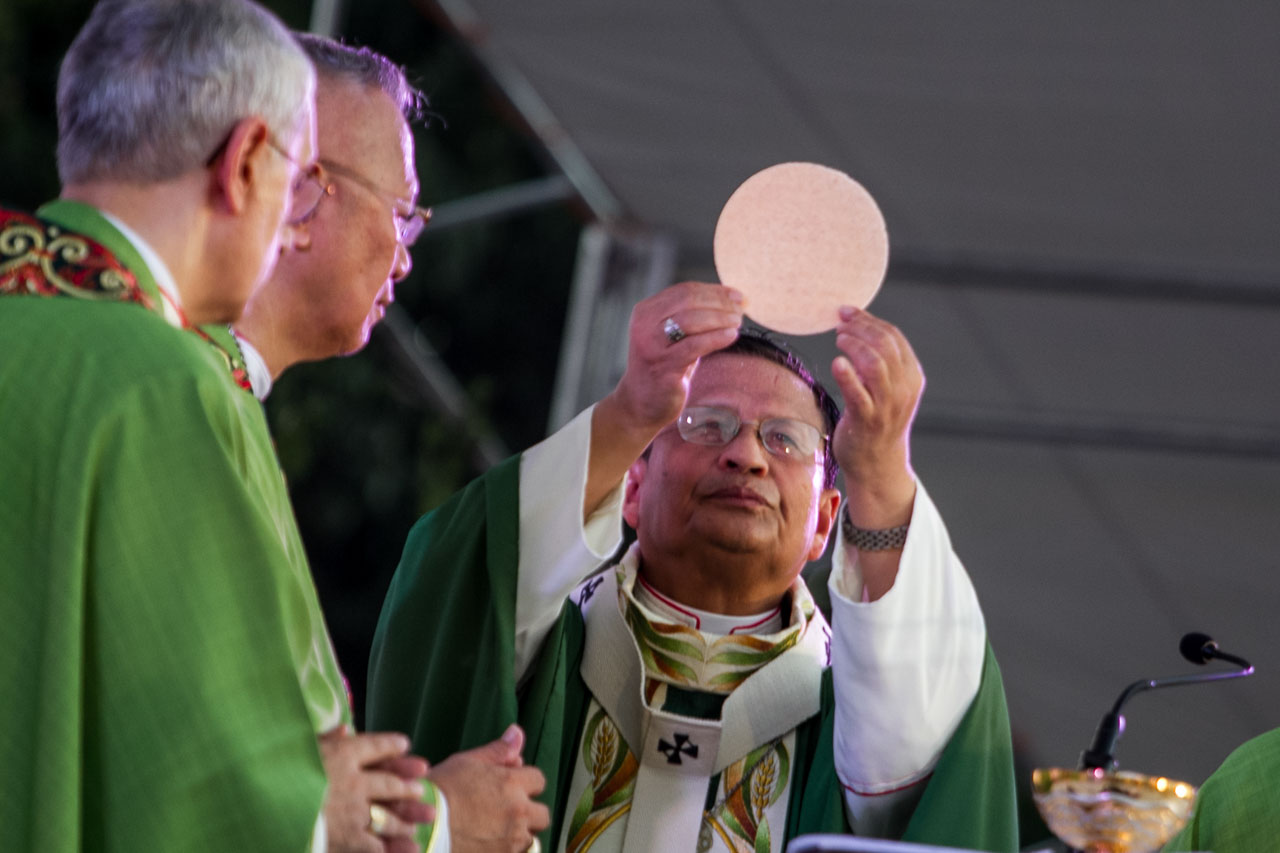 CEBU CITY, Philippines – Myanmar Cardinal Charles Maung Bo, envoy of Pope Francis, will pay a special visit to the dancing inmates of the Cebu Provincial Detention and Rehabilitation Center (CPDRC) on Tuesday, January 26, officials said.
This is part of his pastoral activities during his visit to Cebu City for the 51st International Eucharistic Congress (IEC).
"He's (Archbishop Bo) making the same stops Pope Francis would make if he were here," Monsignor Joseph Tan, a spokesperson for the Archdiocese of Cebu, told Rappler. "This is not just a visit. It's a scheduled interaction."
One of the prisoners, with the help of an English translator, will engage in a dialogue with the Myanmar Archbishop.
On Sunday, January 24, the inmates released a special dance video for the IEC on Facebook. They danced to the IEC's theme song, "Christ in Us, Our Hope of Glory." (READ: Cebu dancing inmates rehearse video for int'l Catholic meet)
In their dance number, the inmates moved solemnly to the IEC theme song and formed the letter IHS, a Christogram for Jesus.
The prisoners first became world-famous when their video of a routine to Michael Jackson's "Thriller" went viral.
https://www.facebook.com/christiecalledo.rosales.56/videos/591858487634122/
">

CPDRC DANCING INMATES " IEC THEME SONG " Choreograph by : Vince P. Rosales Pray for Us.Pls share and like

Posted by Christie Calledo Rosales"> on Sunday, January 24, 2016

 

The international Catholic meeting began in Cebu City on January 24, with 12,000 delegates representing 72 countries. 

Bo presided over the IEC's opening Mass at Plaza Independencia, where an estimated 350,000 people attended. (READ: Pope's envoy at IEC wants 'World War 3' vs poverty)


When Bo visits the inmates, he will be accompanied by Fr Dominic Bar Bu, special secretary for the papal delegation, and Fr Marvin Mejia, secretary general of the Catholic Bishops' Conference of the Philippines (CBCP), along with two Cebuano priests.

"This highlights the culture of dialogue that Pope Francis always stresses," Tan said.

The closing Mass is scheduled for Sunday, January 31, and will take place at the South Road Properties (SRP). – Rappler.com