Health Secretary Janette Garin says stocks are limited worldwide and the government will only use theirs for 'necessary' cases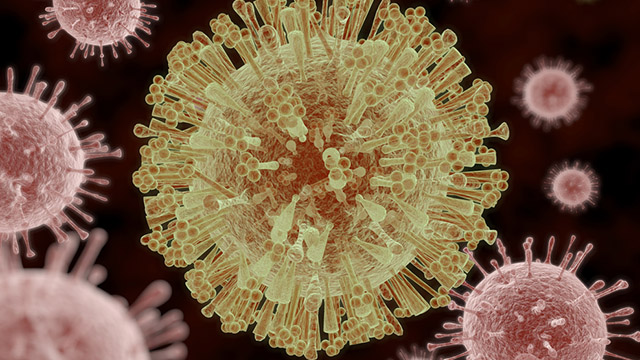 MANILA, Philippines – Health Secretary Janette Garin on Tuesday, February 2, said there are 1,000 kits available for testing Zika virus at the Research Institute for Tropical Medicine (RITM) in Muntinlupa City. 
Another batch of 1,000 kits will be delivered in two weeks.
However, she noted that the Department of Health (DOH) cannot use these to test just anyone. There is lack of enough kits available worldwide.  
"We do not like to create panic or overreact because we would like to target our resources where it is necessary," Garin said. 
Garin told reporters that the testing kit for Zika virus is not available commercially and only research centers such as Center for Disease Control (CDC) in Atlanta, Georgia, in the United Staes has it. 
The government's supply was just a surplus when kits were delivered to the country back in 2012. (READ: Palace cautions public on Zika virus) 
She also said that, at present, research centers and the World Health Organization are still in the process of optimizing and producing more effective test kits. 
In 2012, a 15-year-old boy in the Philippines was reported with symptoms of fever, headache, conjunctivitis, sore throat, and muscle pains. The boy tested negative for dengue and Chikungunya but positive for the Zika virus. He eventually recovered after 3 weeks of bed rest and medication. 
"The only reason why we have supply is because when there is a possible suspect, we test it immediately. If it appeared positive, we report it immediately to the IHR (International Health Regulations)," Garin explained in Filipino. 
"Kung meron tayong (If we have) stocks, 'wag nating abusuhin (let us not abuse its use). We don't waste our resources and we will use it at the appropriate time." 
Zika virus is a light case of the flu that is transmitted by mosquito species found in tropical and sub-tropical regions: Aedes aegypti and Aedes albopictus, or tiger mosquitoes. The World Health Organization (WHO) has just declared it a global threat. 
'Only a risk' 
Asked if the virus is a threat locally, the health secretary clarified that the Philippines is not yet affected. She stressed, however, that the government remains vigilant in watching out for the outbreak since the mosquito carrying the virus is present in the Philippines. 
"We have reviewed cases of microcephaly in the past 10 years, and it only totaled to 332. There is no upsurge trend," Garin said in a mix of English and Filipino. 
Currently, RITM is set to train 5 other public hospitals to be capable of using the detection kits for Zika virus. These include the Lung Center of the Philippines, Baguio General Hospital, San Lazaro Hospital, Southern Philippine Medical Center, and the Vicente Sotto Memorial Medical Center. 
The DOH, through the Bureau of Quarantine, is also detecting incoming Filipinos or tourists who have fever. But detection in airports is limited because 75% of the time, people infected with the virus do not manifest symptom. Garin called on airports to keep their facilities sanitized.
She also sought the cooperation of households to safeguard their environment from the infection by observing cleanliness.  
"The first step to prevent mosquito-borne diseases is within our homes. We should not only remember the information being delivered by DOH to the communities. Instead, let us make it a practice and instill cleanliness in our surroundings," she said in a statement. 
No travel ban  
According to the DOH, they are not issuing any travel ban – even to countries affected with the disease, which are mostly in South America. 
Expectant mothers – or those planning to have a baby soon – are however advised not to visit these places. 
"Zika virus per se direct to the patient is not alarming. What is alarming is the possible causes to the fetus for the first 3 months of pregnancy," Garin noted. 
She also warned: "There is one case of a woman who tested positive for Zika but she had no travel history. Turns out, her husband, who also tested positive, had travel history. There is a possibility it was sexually transmitted because the virus was found in the semen."
But the health secretary clarified that Zika, unlike HIV and hepatitis, does not stay in the human body for life. – Rappler.com