Find out how you can hike the hills of Quitinday, swim with the fish in Matnog, feast at Bicol's restaurants, and more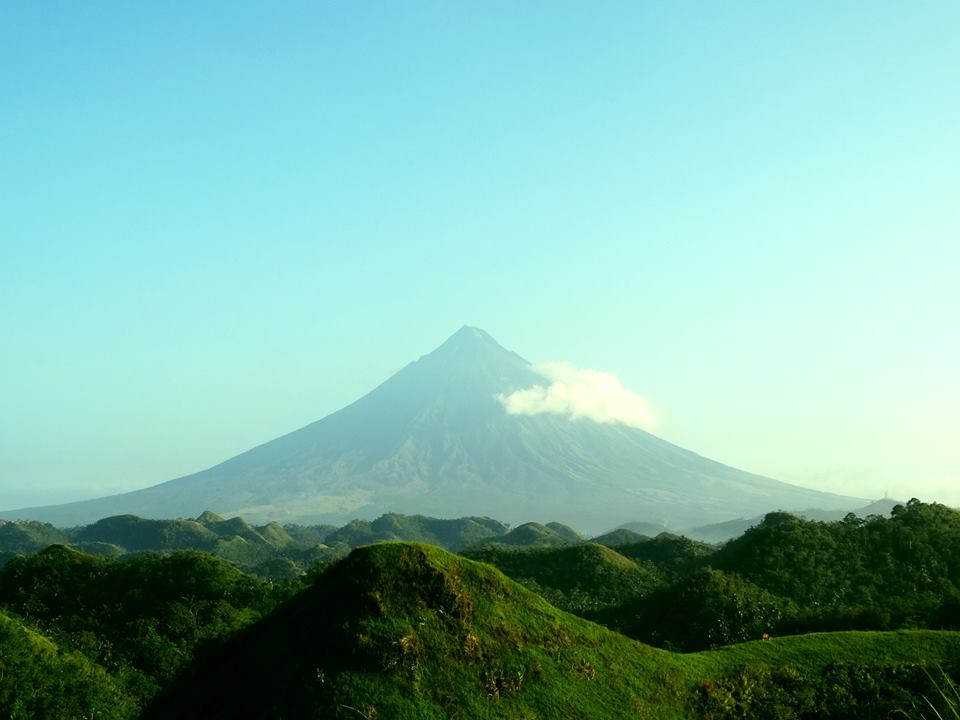 Beyond Bicol's iconic Mount Mayon and equally popular dishes like pinangat and bicol express and pili ice cream, there you'll find places that locals rave about and would want to show and share with visitors whenever there is a chance.   
Some of them are new ecotourism destinations in Albay such as these enumerated below. 
Quitinday Hills and Nature Park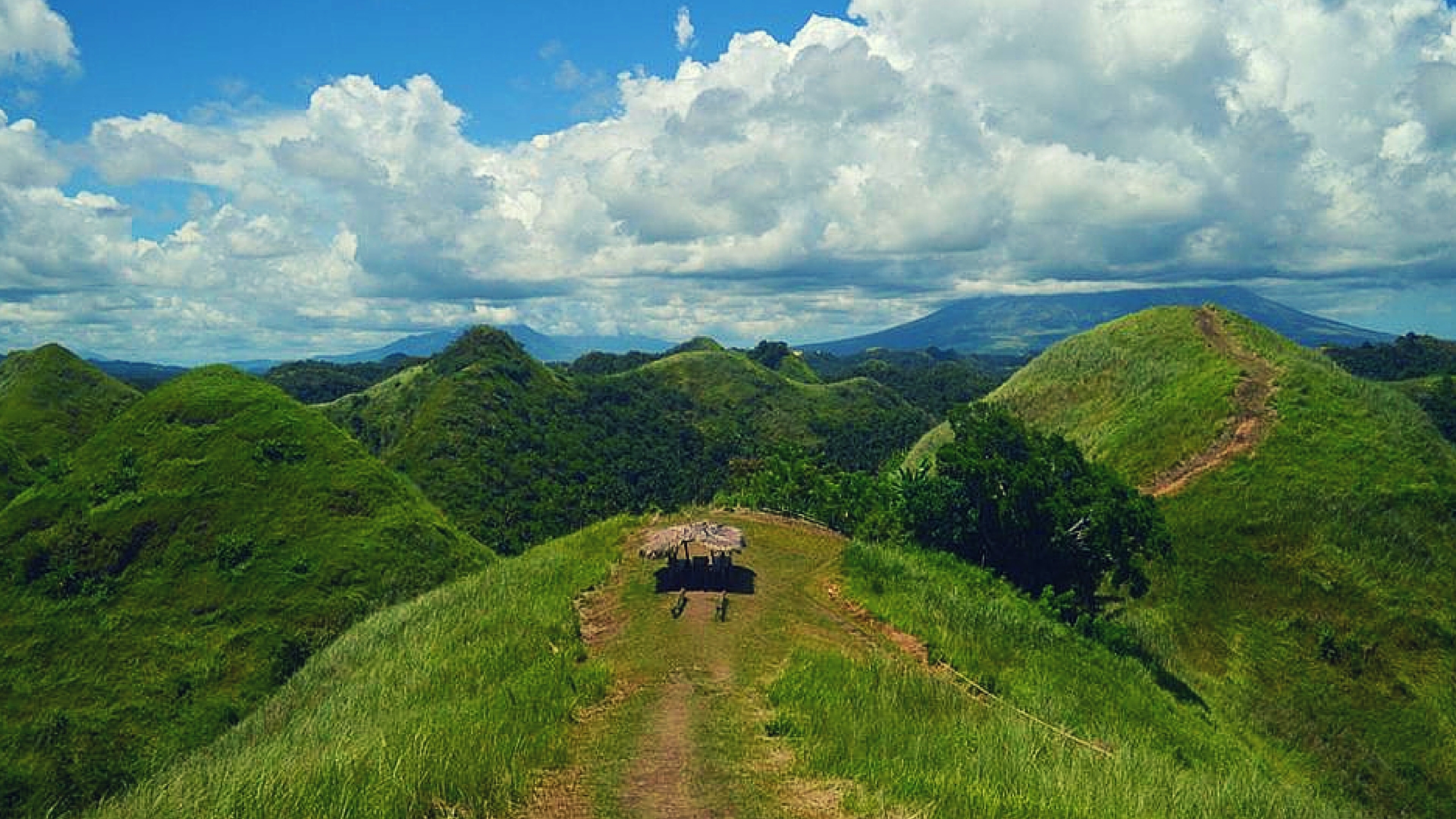 Hiking the hills of Quitinday is a short walk from the ground, past the gentle slopes and through the four peaks. At the top is a panoramic view of a vast hilly terrain. Their forms vary, and while not as conical and symmetrical, resemble the famous Chocolate Hills in Bohol.
Where there are man-made decks in Bohol, at Quitinday Hills and Nature Park visitors got the summit for viewing. Carpets of smooth, rolling curves, broken now and then by a grove of coconut trees are spread out till the horizon.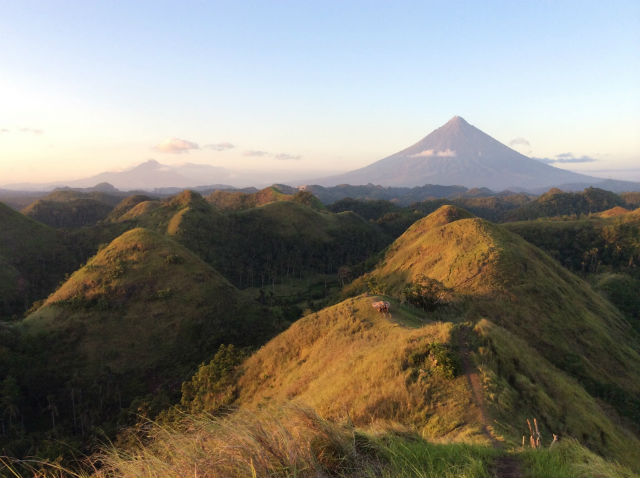 A sunrise trek makes it possible to see the volcano in its full grandeur, free of clouds, towering over the verdant hills. To reach the park before sunrise, visitors must leave Legazpi city by4:30 in the morning.
Sumlang Lake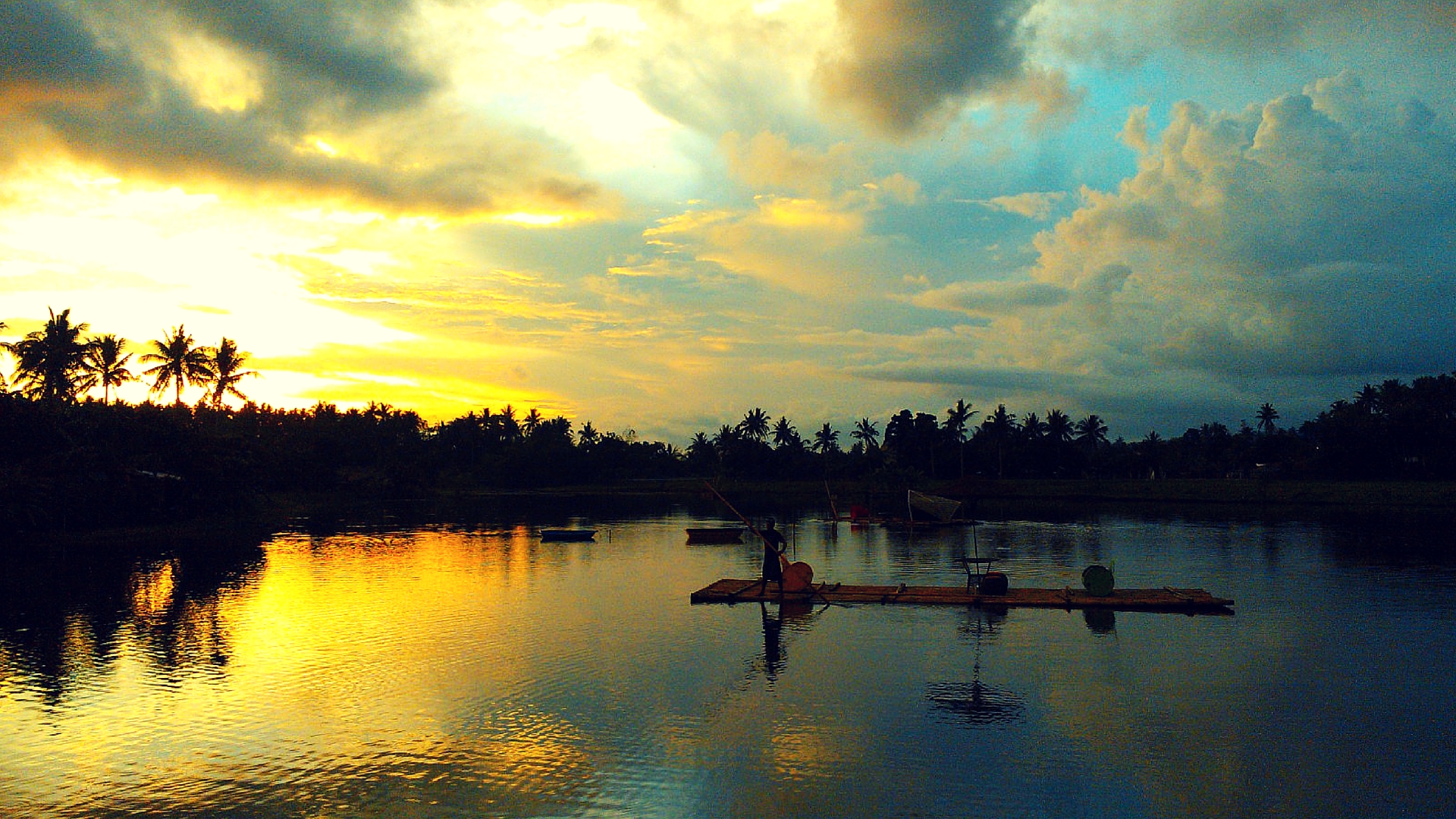 For those that are pressed for time, there is Sumlang Lake a closer destination in Camalig where visitors can relax through a bamboo raft cruise.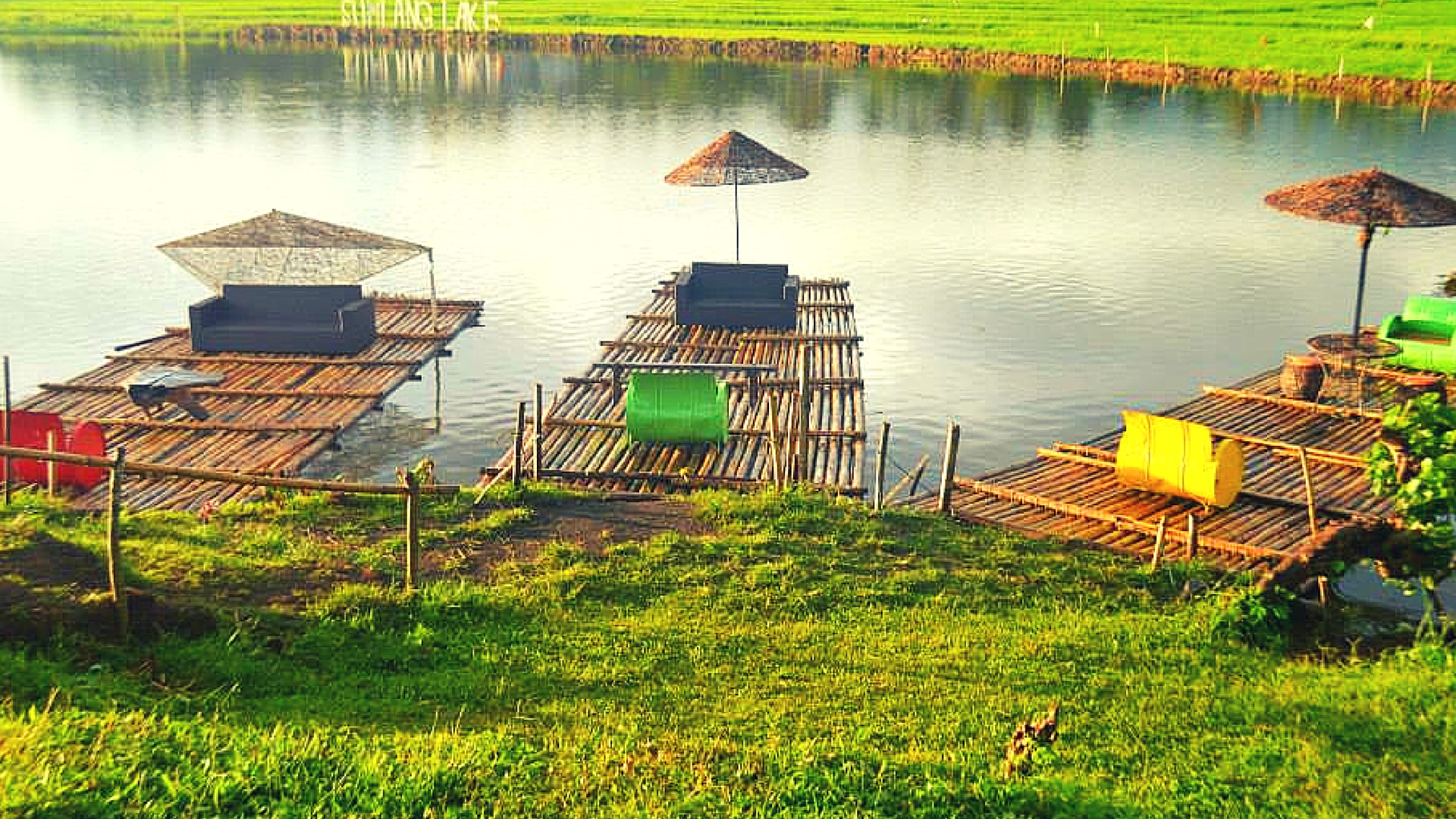 It may not look like much, but with Mt. Mayon in the background, it can be postcard-worthy too.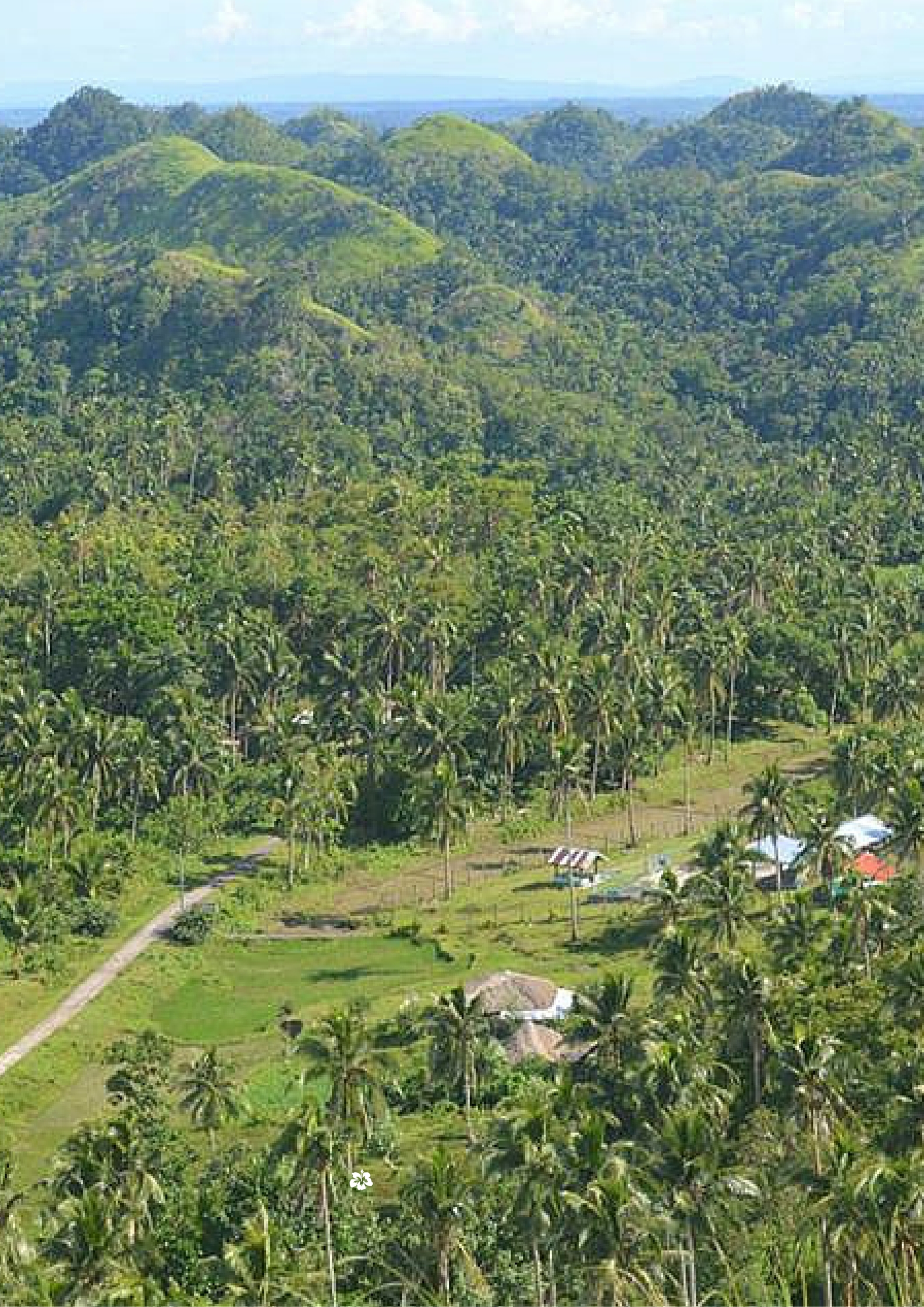 The lake is near the showroom of Napa Carpet Industries, one of the successful producers of abaca-based products in the province. Try to visit it to see raw materials like abaca and rattan, work-in-progress products, and sample products like those creative chairs and fixture on the raft. 
To get there, ride a jeepney bound for Camalig, Polangui or Guinobatan from Legazpi. To get to barangay Quitinday, rent a tricycle (for group) or habal-habal for solo or two travelers. Some tricycle drivers may not know where the showroom is, but if you mention the house of their Brgy. Captain they immediately get it.
Prelude to Butanding Encounter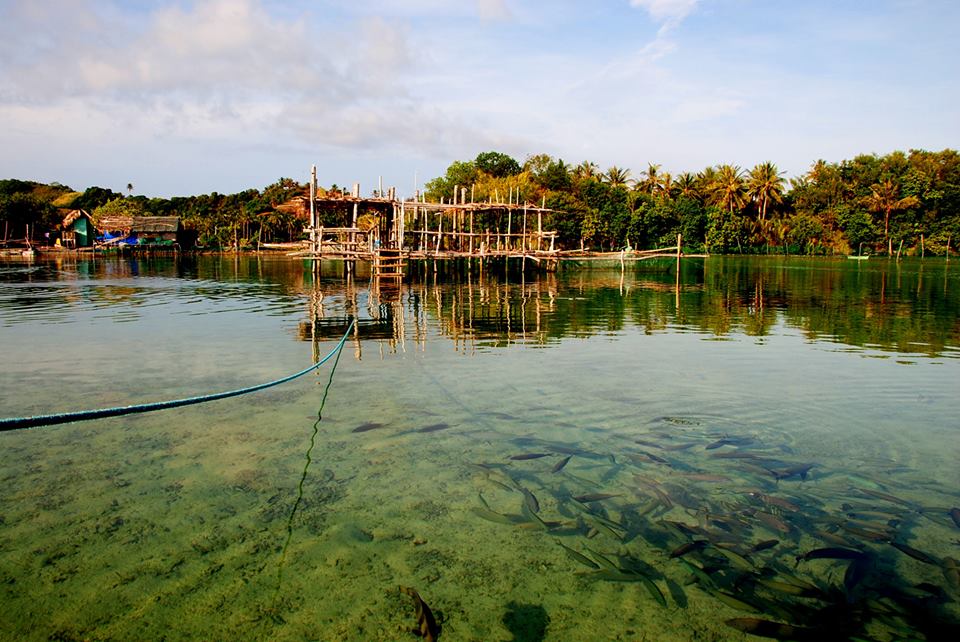 Other Bicol destinations are relatively untapped due to their proximity to the main tourist attractions in their area. Destinations in Matnog, Sorsogon are an example.
The Juag Lagoon Marine Sanctuary in Matnog allows visitors to swim with the fish or feed them. This sanctuary is built for the preservation of local marine species and open to public for education and enjoyment.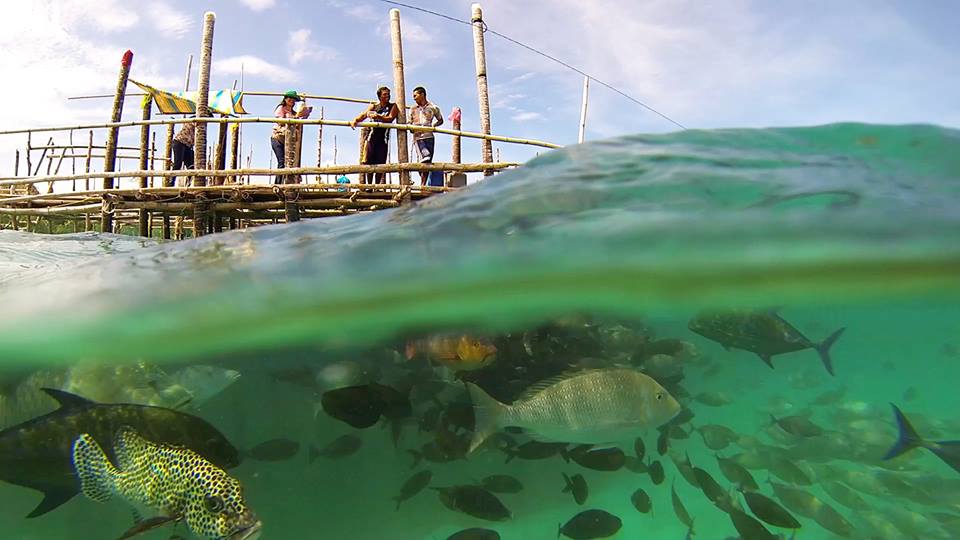 Snorkeling in the pristine beaches of Matnog can be continued in Subic beach – one of the isolated islands near the sanctuary with pinkish sand. This gets rarely crowded so it's likely you'll have it to yourselves especially if you plan to stay overnight.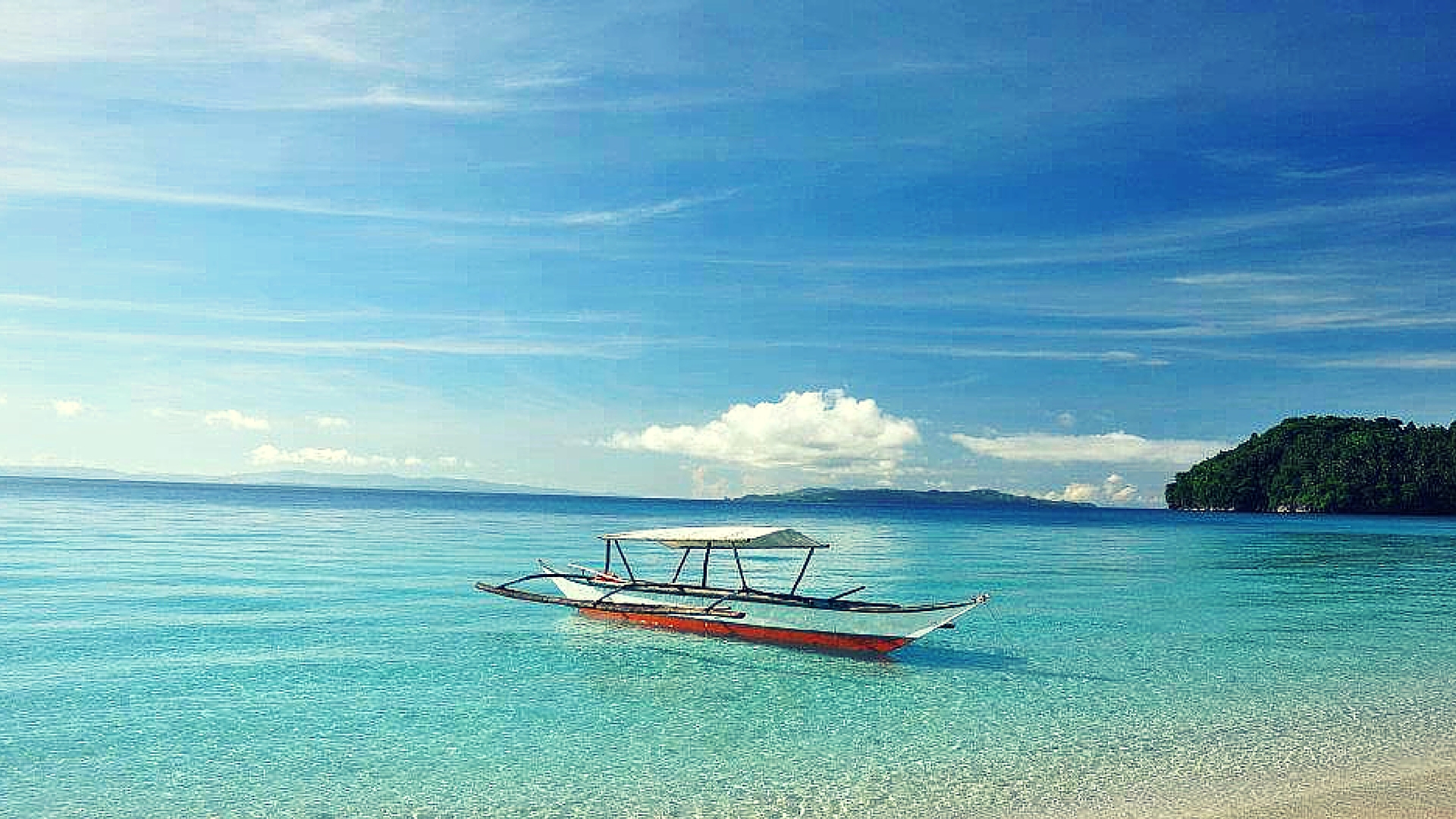 There is also an underwater cave in Calintaan Island, a 15-minute boat ride from Subic Beach, which can be accessed only during low tide.
How to get there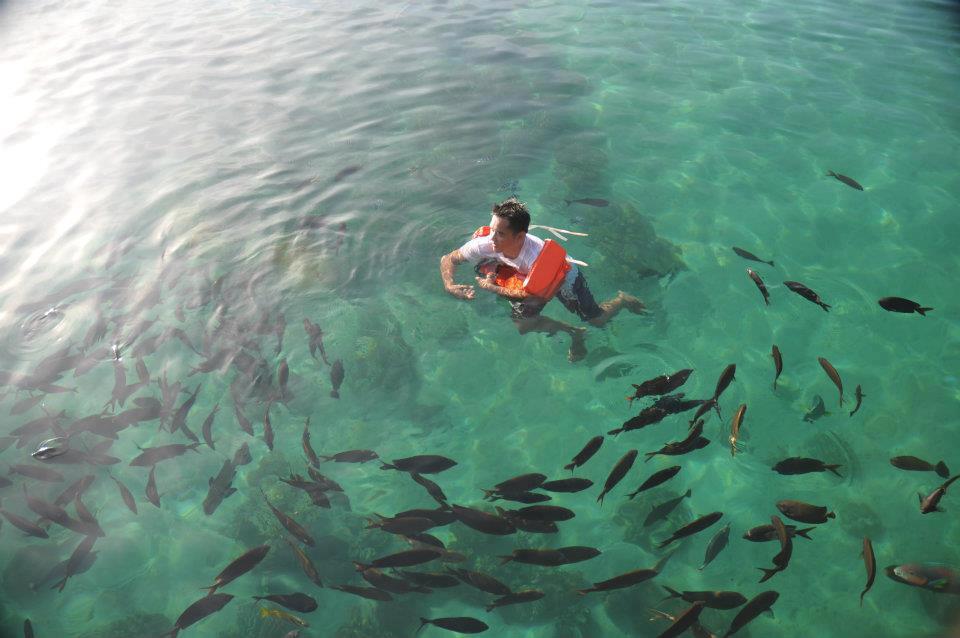 Sorsogon can be reached from Legazpi by bus or public van found at the terminal. If you choose the latter, you will have to ride a jeepney bound for Matnog once you reach Sorsogon city. Buses have a direct route to Matnog pier.
From there, you can rent a boat to bring you to the destinations mentioned above. There are huts for rent for both day use and overnight stay in Subic beach. Camping is also allowed.  
Surfing in Gubat and Bagasbas
If you prefer more action in your water adventure, the surfing sites in Gubat in Sorsogon and in Bagasbas, Camarines Norte could satisfy your craving. The shallow waters of Gubat make it an ideal surfing site for beginners. Peak surfing season starts from March to October.
You may choose to stay at one of the closed cottages at Lola Sayong Camp or camp in the area. Fees for camping and tent rental apply.
Bagasbas, on the other hand, owes its mightier waves to its closeness to the Pacific Ocean. While it welcomes surfers of any levels, the barrels it provides in the months of July to November make it a haven for local seasoned surfers.
Other extreme water sports like kite surfing and paragliding are also offered here. The hourly rate for surfing lesson is 200 pesos and another 200 pesos for board rentals.
Comfort food, fusion dishes
Get to know cuisines that Bicolanos have embraced either as comfort food or fusion dishes. In Naga, there are restaurants and carinderias where you can sample local favorites for breakfast and merienda and meals for group for all occasions.
Homegrown Food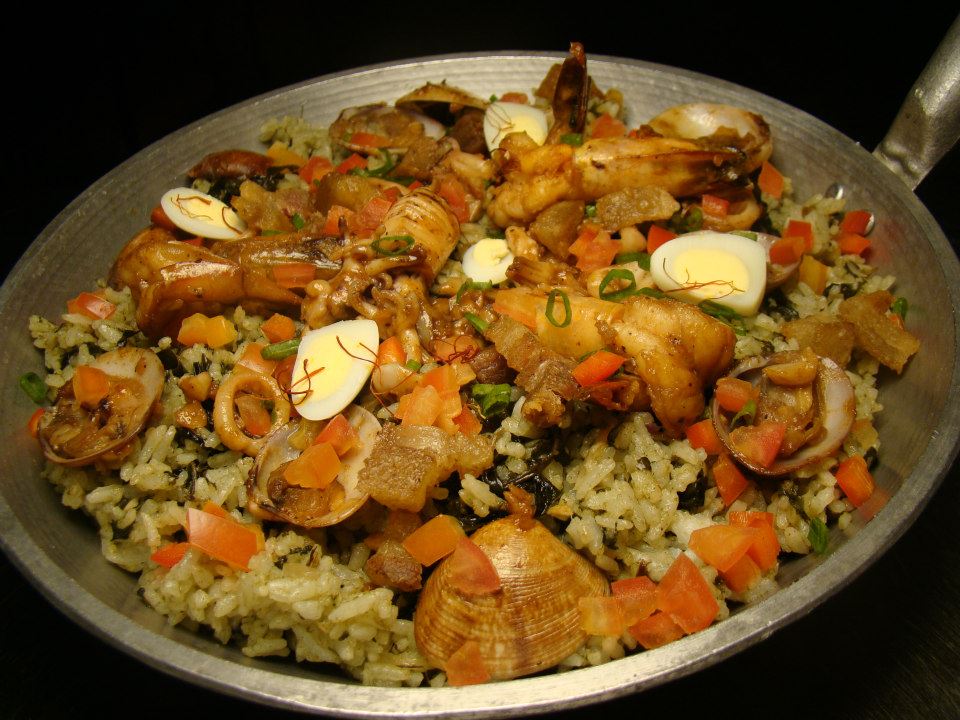 Chef Doy's Gourmet, located at Magsaysay Ave, offers Bicolano comfort food like pinakro with guava sauce (banana cooked in gata). Pair this with salabat with hulog-hulog (sticky rice).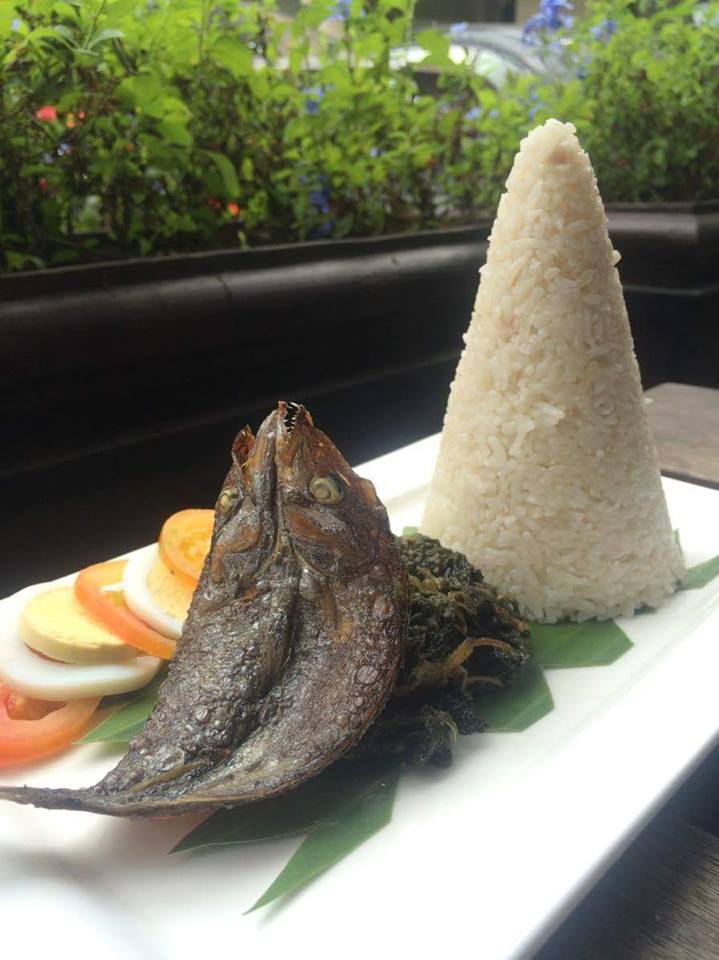 Other famous homegrown dishes served in this restaurant are pancit bato, new look (crispy dried fish) and ibos-ibos which can be paired with pork adobo and laing. It also provides cuisines with a Bicol twist like dinuguan with gata and paella bicolana. Price ranges from 200-500 per person.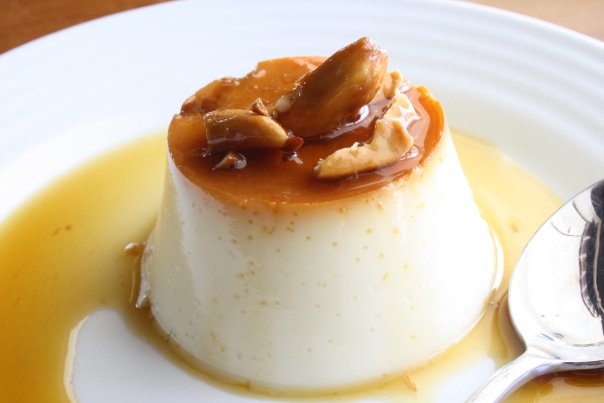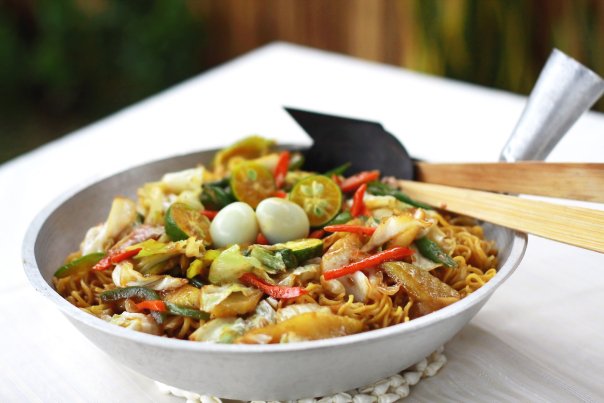 Italian cuisine with a Bicol flavor
White Bean Café, an Italian restaurant found on the first floor of Nagaland Hotel, includes creamy tasty pasta fusions in its menu. Some come with a Bicol flavor like the bicol express linguine. Laing quesadilla and chicken pesto are also a must-try. Price ranges from 120-200 per person.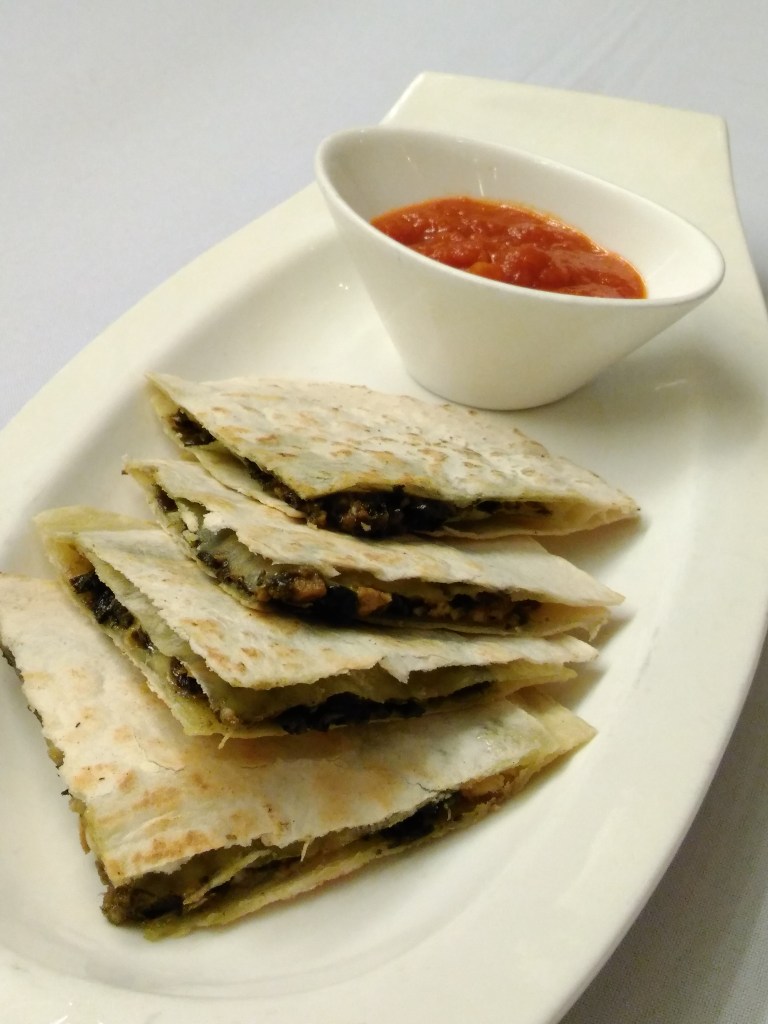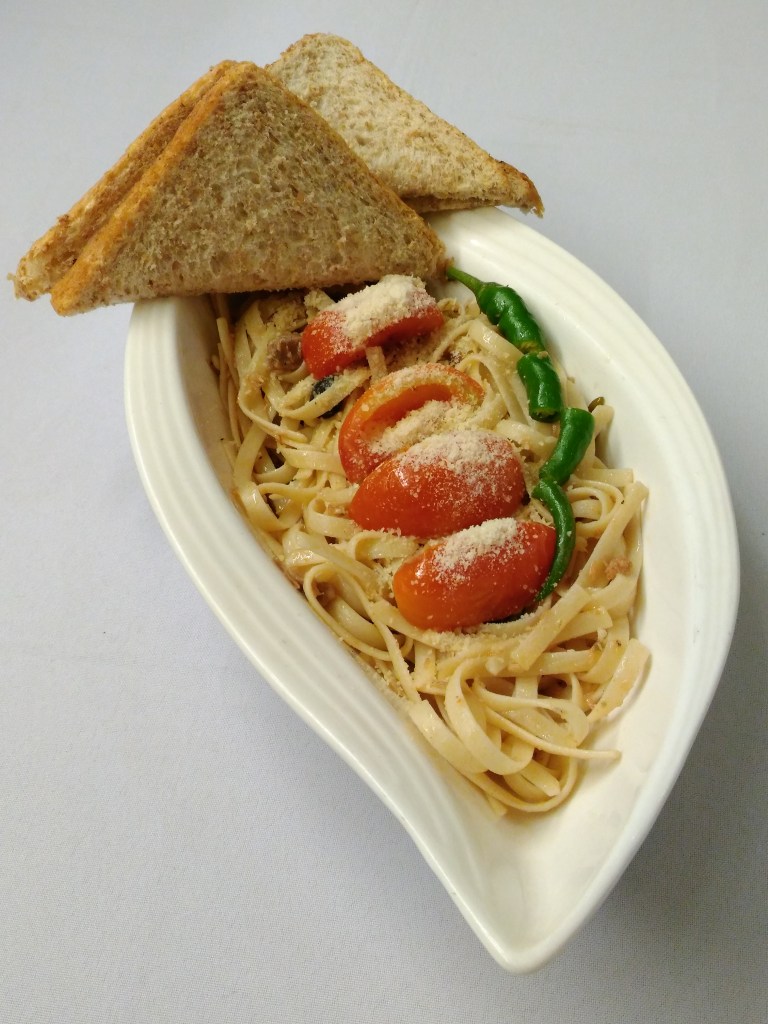 Kinalas, the noodle soup of Bicol
Jo de la Trinidad, the blogger behind Naga City Deck and a member of Bicol Bloggers, one of the emerging influential blogs for 2015, shares her insights about Kinalas. According to her, kinalas is every Nagueño's comfort food. All walks of life enjoy this flavorful noodle soup with broth and meat from boiled skinned cow or pig's head, topped with gravy-like sauce.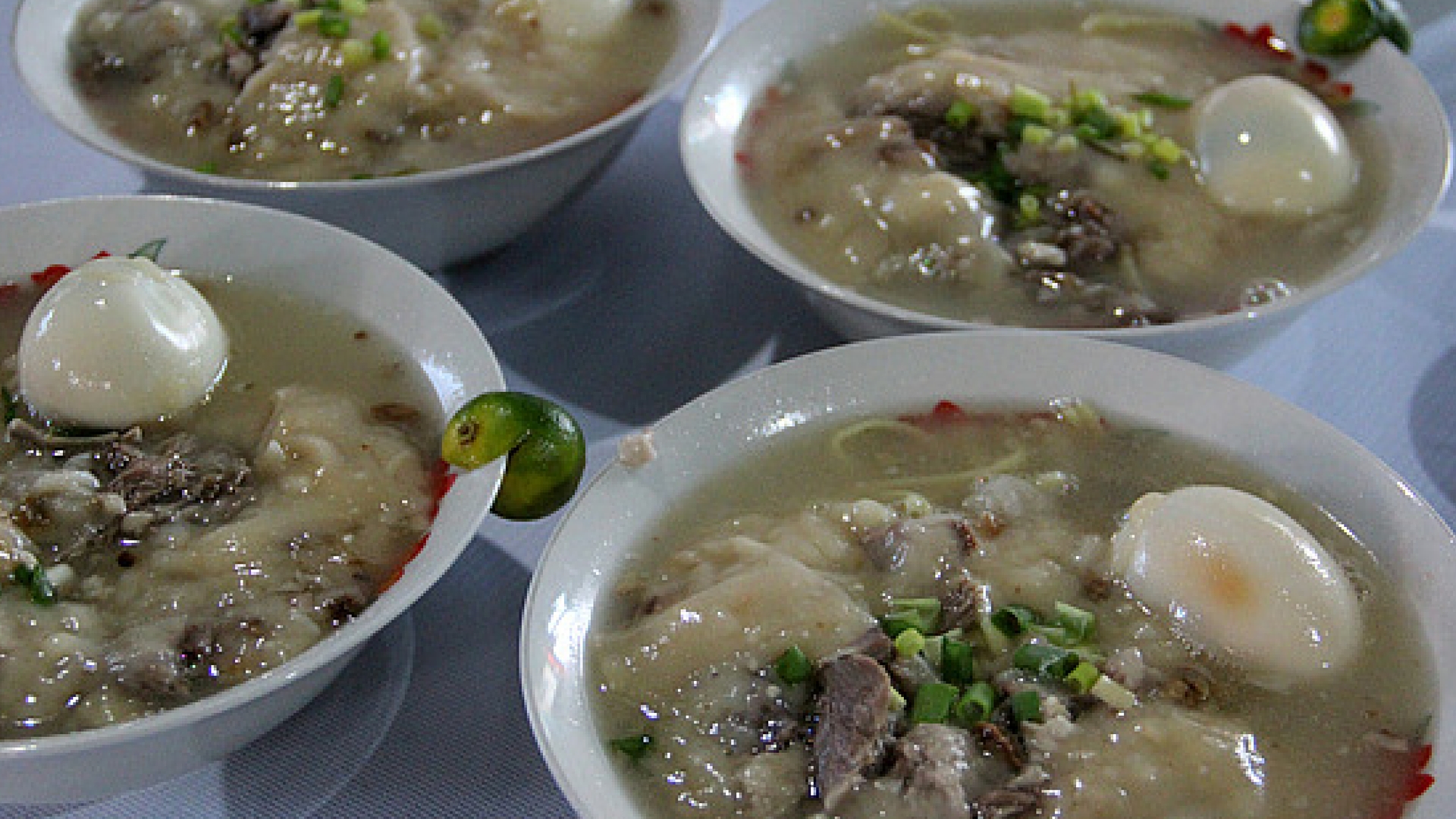 "Though many offer this dish, Barangay Dayangdang, fondly called DYD by many has by far the most number of "Kinalasan" in the city. To date, there are upscale carinderias offering the dish, but the authentic ones can still be found in the humble and simple carinderias on the streets. It can be paired with other local delis like maruya, cheese puto or toasted siopao," she adds. 
Barbecue restaurant with an artsy flair
While Que Pasa Naga offers only a hint of Bicol flair, it easily finds a place in the heart of locals for its street-forward fares. Its modern take on the Filipino dining concept turo-turo, art-filled walls, and tasteful design, altogether make for an interesting casual dine out in the city. 
The restaurant's 7 Portals are particularly eye-catchy. According to Que Pasa, "each portal serves as a canvas for seven well-curated artists – each a class act – for them to visually interpret works written by Filipino/Spanish literary greats." Price range from 150-300 pesos. 
Rates and Fees for Camalig Trip
Jeepney fares from Legazpi to Camalig Proper P20.00

Rental fee for tricycle to Quitinday and Sumlang Lake P500 (for group)

Lunch at Let's Pinangat P40-P150

Entrance Fee at Quitinday Hills and Nature Park P20.00

Bamboo raft cruise P25
Matnog Trip
Rental fee for tricycle from Legazpi to Daraga-Matnog Bus Station P50-80 (for group)
Boat rental for day trip P1600

Boat rental for overnight trip P2000

Registration fee at Subic Beach P50

Registration fee (Senior) P40

Registration fee (Foreigner) P300

Environmental fee P20

Environmental fee (Senior) P16

Cottage for day uses P400

Cottage for overnight stay P500
Alternatively, ride a van bound for Sorsogon City from Legazpi Terminal: P90
Then look for a jeepney bound for Matnog Pier, P25
Fresh seafood and rice can be bought at the market. The boatman will cook and prepare the food for lunch.
Gubat Trip
Van fares from Legazpi Terminal to Sorsogon City P90

Jeepney fares from Sorsogon City to Gubat P25

Tricycle rental fee from Gubat to Rizal Beach P70 (group)

Hourly surfing inclusive of board and instructor's fee P350

Hourly board rental fee P200

Whole day board rental P600

Tent rental fee P150 (for two)

Pitching of tent P75 (for two)
Bagasbas Trip
Bus fare from Manila to Daet, Camarines Norte (air-conditioned) P700

If from Naga airport ride a public van or jeepney bound for Daet P140-200

Tricycle rental fee from Daet to Bagasbas P30

Surfing lesson P200

Surfing board rental fee P200

 
Naga Trip
Minimum fares apply when going around Naga by jeepney or tricycle. 
The next time you visit, stay longer and see more of the attractions in and around the Bicol region. Enjoy! – Rappler.com
Mavic Conde is a web content writer based in Bicol. She travels to tell stories about the joys of journeying, interesting cultures and places, and unique personalities. Recently, she joined Bicolandia magazine, a local publication that aims to promote tourism in Bicol.