The president-elect accuses bishops of asking for money from the government, saying it is another form of corruption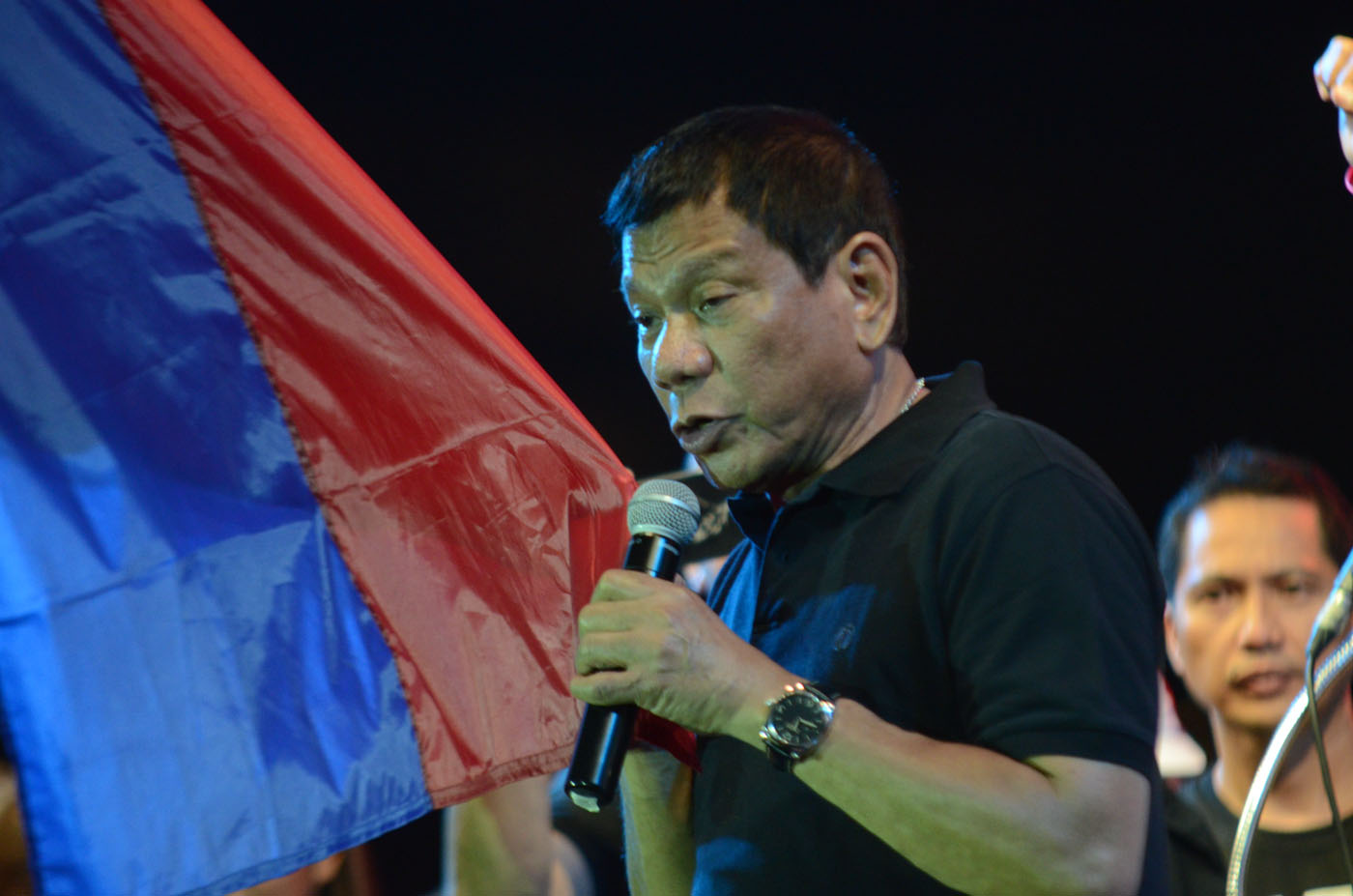 DAVAO CITY, Philippines – The Philippines' president-elect blasted the Catholic church Sunday, May 22, for hypocrisy, saying the bishops who had condemned him during his campaign had been asking favors from the government.
Rodrigo Duterte, who won the May 9 presidential elections by a landslide, caused outrage in the church hierarchy in December after making a rambling and obscenity-filled speech cursing the pope. About 80% of Filipinos belong to the Catholic church.
Duterte, who has since flip-flopped between defiance and remorse over the remarks, directed his anger towards the bishops who had criticized his papal jibes.
"You sons of whores, aren't you ashamed? You ask so many favors, even from me," he said, addressing Catholic bishops.
"You know the most hypocritical institution? The Catholic church," he said, in an ABS-CBN report.
He accused the bishops of asking for money from the government, saying it was another form of corruption.
Duterte said the church had opposed his election but that it had served as a referendum, showing he was more influential.
"Look, were you able to stop me?" he said, citing his victory by about 6 million votes.
Bishops had assailed him for calling the pope "a son of a whore" and, in April, for joking about raping an Australian missionary woman who was raped and killed in a prison riot in 1989.
The Catholic church also recently said it opposed Duterte's plan to reinstate the death penalty.
Although Duterte was baptized a Catholic, his spiritual adviser is Apollo Quiboloy, head of "the Kingdom of Jesus Christ," a non-Catholic religious group based in the southern city of Davao.
Duterte, Davao's longtime mayor, had previously boasted of links to vigilante death squads that had killed more than a thousand suspected criminals in the city.
He even vowed to kill more people if elected. Despite concerns from human rights groups, many Filipinos embraced his bloodthirsty campaign and voted for him.
Duterte, who takes office on June 30, has largely remained out of public sight during the past week, meeting with prospective cabinet members and foreign dignitaries.
Duterte told reporters that his sometimes-controversial choices were entirely his own.
"I do all the vetting. I decide for myself. I never consulted anybody," Duterte said.
The president-elect, who had earlier vowed to end major crimes in six months, conceded that he was having trouble picking an interior secretary, who would be in charge of the police.
"I still don't have one because it (the position) handles the police. I'm having a hard time because there are a lot of problems with the police." – Rappler.com