Incoming transportation secretary Arthur Tugade says using cable cars as an alternative mode of transportation is 'being seriously looked into'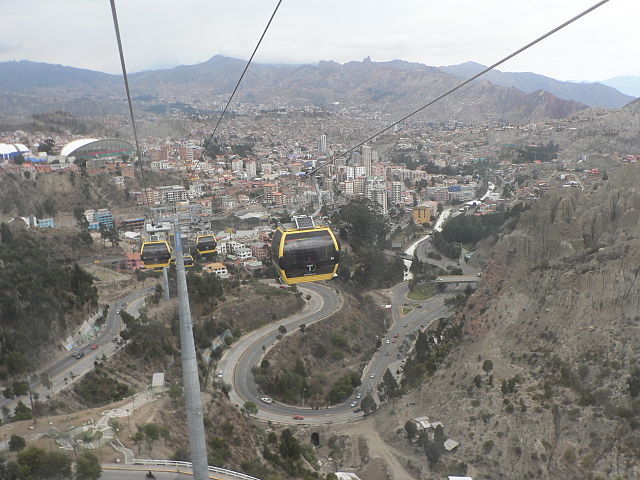 MANILA, Philippines – Incoming transportation secretary Arthur Tugade is mulling the use of cable cars to help ease congestion in Metro Manila.
In an interview on ANC's Headstart on Tuesday, June 28, Tugade said he is considering adopting the cable car system used in Bolivia to help reduce road traffic and speed up travel time for commuters in the metro.
"I'm borrowing from the Bolivia experience where they use cable cars. We can start in the Pasig area and then move on to EDSA, use gondolas that can carry 35 passengers," he said in Filipino.
In 2014, Bolivia launched the world's largest system of cable cars, an 11-kilometer gondola system that ferried passengers from the city of La Paz to the neighboring El Alto.
Going airborne could be an alternative solution to ease traffic jams on the street level, Tugade said. If implemented, the proposed cable car system can be operational within 18 months.
Tugade added that he has spoken to a cable car manufacturer to discuss the concept. Aside from being another mode of transportation, Tugade said that it can also be used as a more scenic form of travel. 
While saying that he does not have specific plans yet, and that the proposal is still subject to further consideration, Tugade said that the proposed system could link Pasig City to Makati City.
The incoming transportation chief said he is also eyeing a possible cable car system running from Santa Rosa, Laguna, to Makati City.
"The details are being studied, maybe it's not yet technically accurate, but it's being seriously looked into," he said.
Tugade had earlier called for emergency powers to be granted to incoming president Rodrigo Duterte to allow him to solve the traffic crisis.
Among other things, these emergency powers would allow the government to open private subdivision roads for motorists. – Rappler.com