This is AI generated summarization, which may have errors. For context, always refer to the full article.
The executive order puts President Rodrigo Duterte's longtime aide and now Secretary Bong Go in charge of scheduling his activities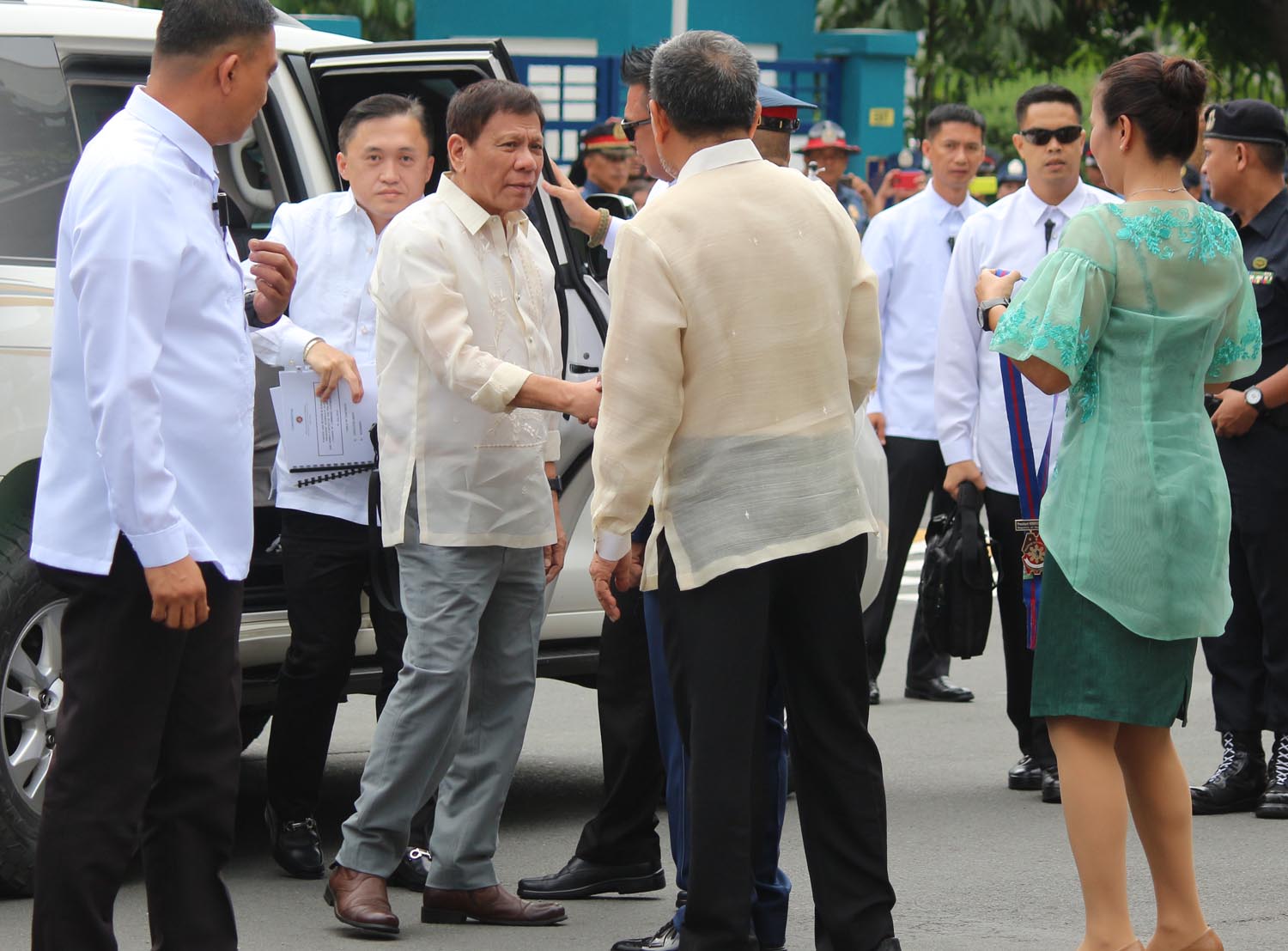 MANILA, Philippines – As part of efforts to streamline anti-poverty programs, President Rodrigo Duterte's first executive order also creates a new body: the Office of the President – Events Management Cluster (OP-EMC).
The new cluster of agencies was created "to ensure effective collaboration among the offices and/or units involved in the preparations for and management of Presidential engagements," reads the EO.
The OP-EMC will be led by the "Special Assistant to the President," a title currently held by Christopher "Bong" Go, Duterte's longtime aide. (READ: The man they call Bong Go)
Go now holds the rank of Secretary and the position of Presidential Assistant II, according to the EO. 
The new cluster is composed of the following agencies:
Presidential Management Staff

Presidential Security Group

Office of the Chief Presidential Protocol

Media Accreditation and Relations Office

Radio TV Malacañang (RTVM)
As Special Assistant to the President, Go and his staff will handle "the scheduling of activities of the President."
The Special Assistant will also lead efforts to improve systems and processes in the agencies involved "to maximize efficiency and effectivity in management."
Read Executive Order No. 1 here:
The responsibilities being given to Go through the EO are similar to his duties as executive assistant before Duterte took his oath as president.
Go was the one who arranged Duterte's daily activities. Known as the "gateway" to Duterte, Go also has the most access to the President. In fact, most calls to Duterte are made through Go's cellular phone.
The creation of the OP-EMC and new tasks for Go appears to be an effort to bring Duterte's office closer to anti-poverty efforts. 
The same EO gave another of Duterte's most trusted men, Cabinet Secretary Leoncio "Jun" Evasco Jr, powers to oversee agencies involved in reducing poverty. – Rappler.com