The government, according to PDEA regional director Adizhar Albani, has to provide alternative livelihood for those who want to acquire skills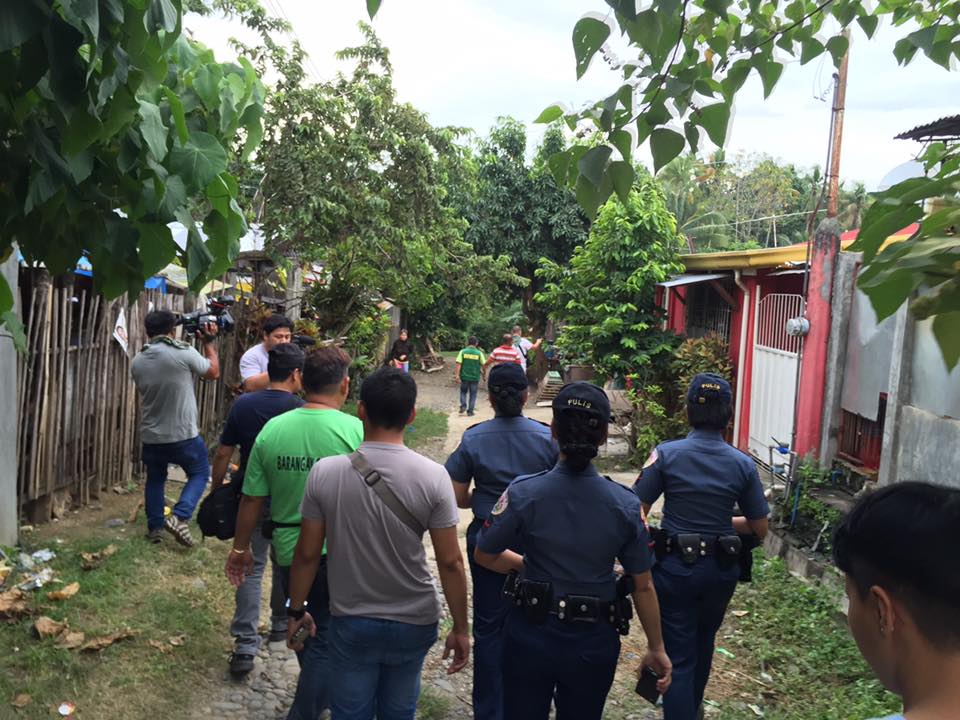 DAVAO CITY, Philippines – In a span of 10 days, from July 1 to July 10, a total of 17,211 individuals involved in illegal drugs surrendered to authorities in the Davao region.
The record of the regional command of the Philippine National Police (PNP) here showed  22 individuals suspected to be drug pushers were killed, while 95 were arrested.
Chief Inspector Andrea dela Serna, spokesperson of PNP Region XI, said Monday, July 11, their provincial  and city command centers conducted 77 separate buy-bust operations in 10 days which yielded positive results.
Of  the 77 buy-bust operations, 50 were conducted in Davao City; 10 in Davao del Norte; 6 in Compostela Valley Province ; 5 in Davao del Sur; 3 in Davao Oriental and 3 in Davao Occidental.
The biggest haul of those who  surrendered was recorded in Davao del Norte with 8,370 individuals, followed by Davao Oriental with 3,538; Compostela Valley had 2,398; Davao City, 1, 308; Davao del Sur, 1,144; while the newly established province of Davao Occidental had 453.
The raids also resulted in fatalities – 12 in Davao del Norte, 7 from Davao City, and 3 from Davao Oriental.
Davao City has had the highest number of individuals arrested so far, with 64; followed by Davao del Sur with 12; Davao del Norte, 7; Davao Oriental, 2; Davao Occidental, 5; and Compostela Valley Province with 5.
In terms of confiscated illegal drugs, Davao City accounted for 73 sachets; Davao del Sur,  46; Davao del Norte, 27; Davao Oriental, 19; in Davao Occidental, 2 sachets and 0.46 grams; and ComVal, 46 sachets. All in all, there were a total of 230 sachets, 5 packs, and 0.46 grams of shabu that were confiscated.
Also confiscated during the raids were a pack of marijuana in Davao City, two in Davao Oriental, and one in ComVal.
The series of raids and intensified Oplan Tuktok Hangyo (TukHang) operations in the region was in response to the call of President Rodrigo Duterte to wage war against drugs, which he considered a threat to national security and the youth. 
"TukHang" is a contraction of "tuktok" and "hangyo" – Visayan words for "knock" and "request", respectively. It refers to the strategy of the police nationwide to go house-to-house in their jurisdictions and convince known drug pushers and users to surrender, and be given a chance to be rehabilitated.
The seized drugs were turned over to the Philippine Drug Enforcement Agency (PDEA) regional office for safekeeping.
PDEA regional director Adizhar Albani said most of those who surrendered were drug pushers, users, and runners.
Rehabilitation
Albani said it will be good if those who have surrendered will be subjected to drug test and those found dependent will be recommended for rehabilitation.
"If I were to decide, I will subject them to a drug test before they could be rehabilitated," he added.
The government, according to Albani, has to provide alternative livelihood for those who want to acquire skills or avail of employment opportunities through the intervention of the labor department and the Technical Education and Skills Development Authority (TESDA).
As of last April, there were 77 individuals housed at the rehabilitation center here in Davao City, most  of them male.
The Davao City Rehabilitation Center does not look like a prison cell, but is a community where education is given for free, sports facilities provided, and psychological sessions sometimes held in a separate building under century-old mango trees. – Editha Z. Caduaya/Rappler.com