President Rodrigo Duterte has said he 'will not honor' international agreements binding the Philippines to limit its carbon emissions. Does his environment secretary share this position?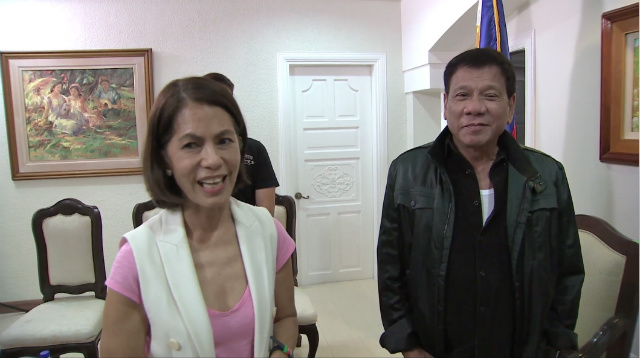 MANILA, Philippines – Is there a cause for worry after President Rodrigo Duterte said he "will not honor" international agreements binding the Philippines to limit is carbon emissions?
"Let me just say that what I do know is that he has a non-negotiable stance on the well-being of the people. And it is in this stance that I am making all my decisions," his environment secretary, Gina Lopez, told Rappler in a text message early Tuesday morning, July 19.
Asked if she also shares Duterte's position, Lopez answered: "In terms of people's welfare, what I do know is that the President and I are on the same page."
During the courtesy call of the Philippine Olympic athletes in Malacañang Palace on Monday, July 19, Duterte recalled an instance wherein he was asked by an ambassador if the Philippines would be able to limit its carbon emissions.
"Kaya galit ako. Ngayon, I have this ambassador. Gusto ko sipain. (That's why I'm mad. Now I have this ambassador. I want to kick him.) He was reminding me about these emissions, carbon footprints. Yes, we are a signatory there and 'will you able to contain your emissions?' Sabi ko (I said), 'No. I cannot tell,'" he said.
While Duterte did not specify which international agreement signed by the Philippine government the ambassador was referring to, it was most likely the Paris Agreement on Climate Change.
In December 2015, the Philippines and other nations agreed on a global climate pact which aims to keep global temperature rise this century to below 2 degrees Celsius.
Four months later in April 2016, 175 countries including the Philippines signed the Paris climate deal.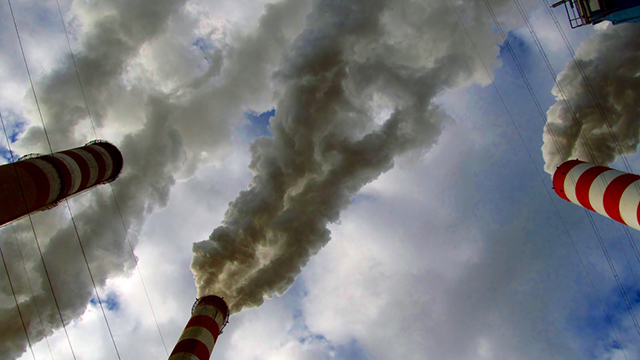 The climate deal has been hailed as the first universal, legally-binding agreement on climate change, and countries pledged to reduce the amount of carbon they emit and to ensure their citizens are prepared for the effects of global warming.
The Philippines has pledged to cut by 70% its carbon emissions by 2030 – a target conditional on assistance from the international community.
Duterte's statement came two weeks after he promised in his inaugural speech that the Philippine government, with him at helm, will honor international agreements it has signed.
If the Philippines will not honor its international commitments on climate change, what would be the country's plan of action to help curb climate change?
Lopez has a long list, starting from her department going aggressive on the National Greening Program so that it will evolve and bring economic impact.
"I am working together with the civic sector for the environment. This will create massive change. I am doing an audit on all mining as this is very harmful for climate change. But even more importantly, the irresponsible mining has [wreaked] havoc on people's lives," said Lopez, who is a known anti-mining advocate before her appointment as head of the Department of Environment and Natural Resources. 
She added: "In islands we are working in a multi-pronged approach to be carbon neutral in the very least because this is good for people's health, – and my projection is that it can even address the drug and crime problem – if we have clean air, clean water."
"This is close to the President's heart. I even feel it will go a long way in alleviating poverty – also close to the President's heart." – Rappler.com
Image courtesy of Shutterstock