(UPDATED) President Rodrigo Duterte has also ordered that Cabinet officials be addressed only as 'Secretary' – not 'Honorable' – in official communications sent to his office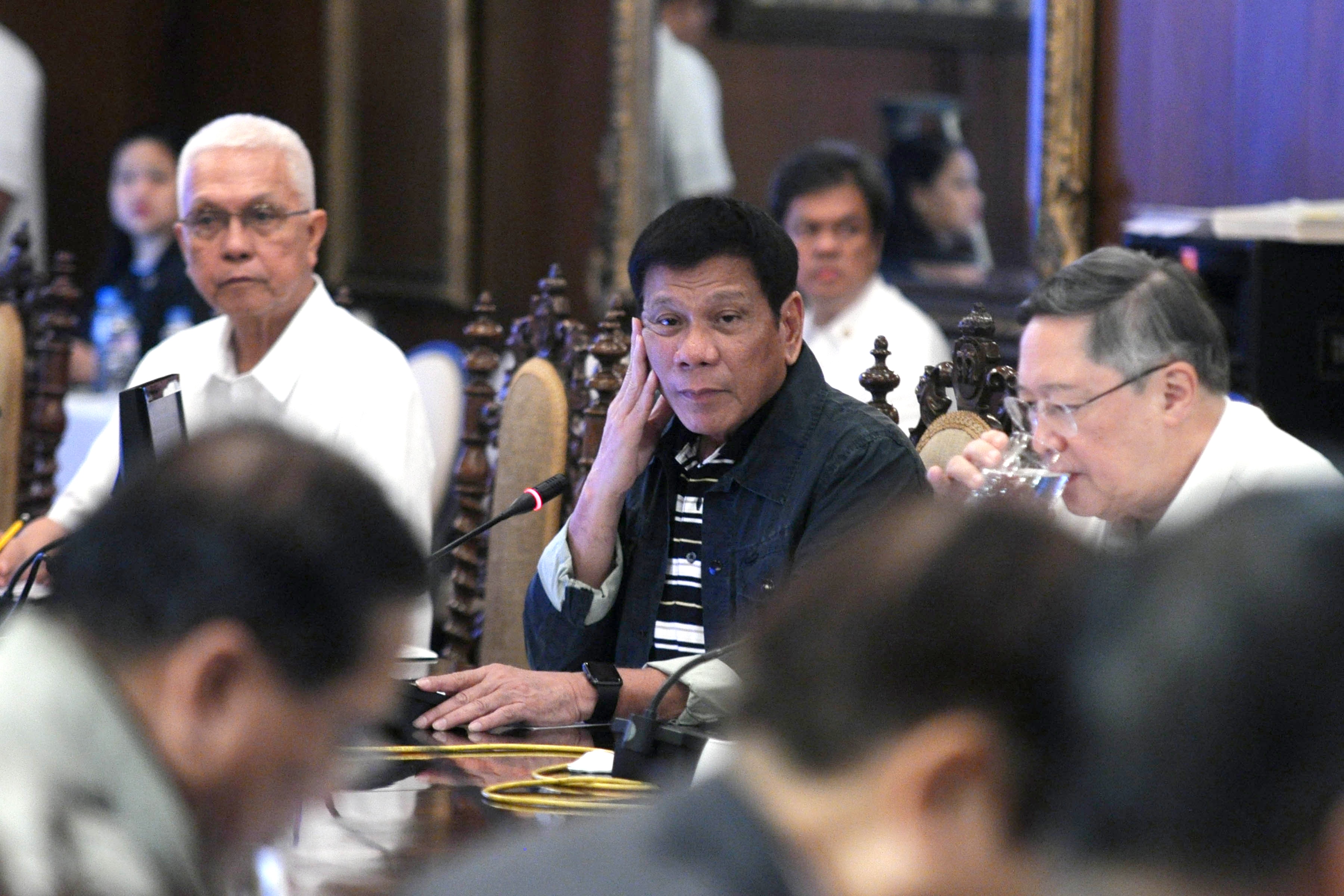 MANILA, Philippines (UPDATED) – President Rodrigo Duterte has ordered all government offices not to refer to him as "His Excellency" in official communications submitted to his office.
In a memorandum dated July 15 but made public only on Thursday, July 21, Executive Secretary Salvador Medialdea conveyed Duterte's directive to all departments, bureaus, Cabinet members and other heads of agencies, government-owned and -controlled corporations, government financial institutions, and other government offices.
The memorandum, posted on the Facebook page of state-run PTV4 on Thursday, said that "as a matter of policy," the President issued two directives:
That the President shall be addressed in all official communications, events, or materials as "PRESIDENT RODRIGO ROA DUTERTE" only, and without the term "His Excellency."
All members of the Cabinet shall be addressed in all official communications submitted to Office of the President as "Secretary" only, and without the term "Honorable.
The memo added, however, that "all government agencies and offices,  in their discretion, may still use the term 'Honorable' in addressing their respective heads of offices in their internal communications and documents."
His or Her Excellency is the honorific used in addressing the Philippine president.
"In keeping with his populist presidential style, he encourages less 'ceremonial' communications," Presidential Spokesperson Ernesto Abella told Agence France-Presse.
Since assuming the presidency on June 30, Duterte has repeatedly shunned tradition and chose to take his oath of office in the presidential palace instead of at a mass gathering in a national park to avoid causing heavy traffic in the gridlocked capital.
Even presidential fashion has changed, with Duterte wearing jeans at military parades and seen rolling up the sleeves of the traditional "barong" shirt worn for formal occasions.
In his first address to Congress on next Monday, Duterte has ordered guests to wear business attire doing away with the long-running custom of lawmakers parading on the red carpet in ostentatious long gowns and suits. (READ: SONA guests told: Dress simply)
"We will downplay the event. It will not be a fashion show," a spokeswoman said. – with a report from Agence France-Presse/Rappler.com