You can now tell your friends 'May Gad, I hate drags!' on Viber using special Duterte sticker messages to be released after his first SONA on Monday, July 25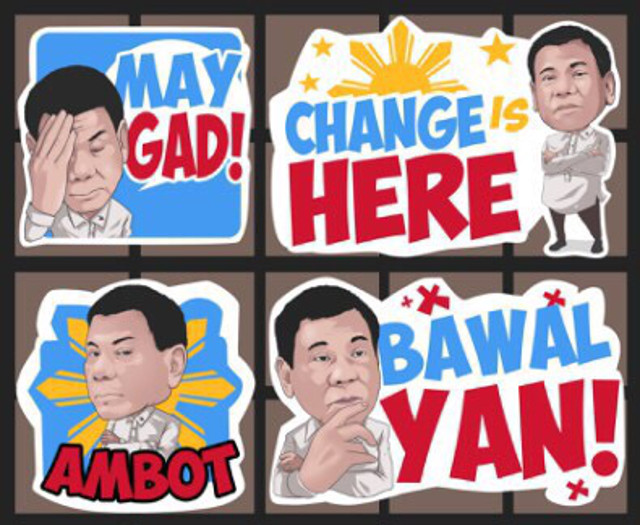 MANILA, Philippines – If you hate drugs as much as President Rodrigo Duterte does, you will be able to tell your friends so on Viber using special Duterte stickers to be released after his first State of the Nation Address on Monday, July 25.
Called #ViberForChange stickers, they feature an illustration of the President's face in various moods paired with some of his well-known phrases (i.e., "I hate drugs!").
In the stickers, a barong-wearing Duterte strikes familiar poses such as putting his hand to his forehead out of frustration ("May Gad!"), crossing his arms in seriousness, or putting a finger to his chin as if in deep thought.
Of course, there's also a Duterte sticker showing him with his signature balled fist.

The stickers were launched on Thursday, July 21, but will only be available to Viber users after the SONA, according to a Malacañang press release.
Other sticker messages are "#PartnerForChange", "Bawal 'Yan", "May Gad!", "I Hate Drags!", "Ambot", "Uwian Na", and "Daghang Salamat".
The messages are inspired by Duterte's "leadership personality," the press statement said.
For example, the sticker message "Uwian Na" (Time to go home) is reminiscent of Duterte's pitch for curfews for minors.
Communications Secretary Martin Andanar said his agency, the Presidential Communications Operations Office, thought of making Duterte Viber stickers to reach out to more citizens.
"Part of our role is to reach out directly to the people which Viber allows us to do.  We believe that when citizens engage with the government, they become partners for change," Andanar added.
On top of the stickers, there will also be a Viber Public Chatroom "to make this government a part of Filipinos' daily conversations."
"Anything goes in the world of social media," Andanar said when asked about the advantages and disadvantages of this new development in exploring social media communication. "But we encourage citizen engagement, making them part of the process for positive change in the country."
Viber has 25 million registered users in the Philippines and 754 milion users worldwide.
Elad Kojocaru, Viber's vice president for marketing, cited SimilarWeb for ranking Viber the third communication app in the world, next to Facebook Messenger and WhatsApp.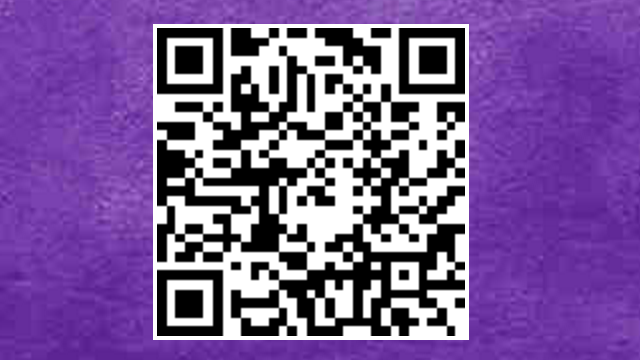 Filipinos send kisses, hugs, hearts, love, the feeling of sadness, and good morning and night greeting stickers on Viber the most, said Viber regional head for Southeast Asia Crystal Gonzalez.
Follow the Rappler Public Chat for behind-the-scenes conversations from Rapplers. Click on the link, or scan the code for Android & iOS users. – with reports from the Rappler Social Media Team/Rappler.com