This is AI generated summarization, which may have errors. For context, always refer to the full article.
The camp of ex-mayor Alfred Romualdez says: 'Kung tutuusin kaya nga kami nasita eh kasi ibinigay po namin ang nararapat lang talaga na para sa kanila'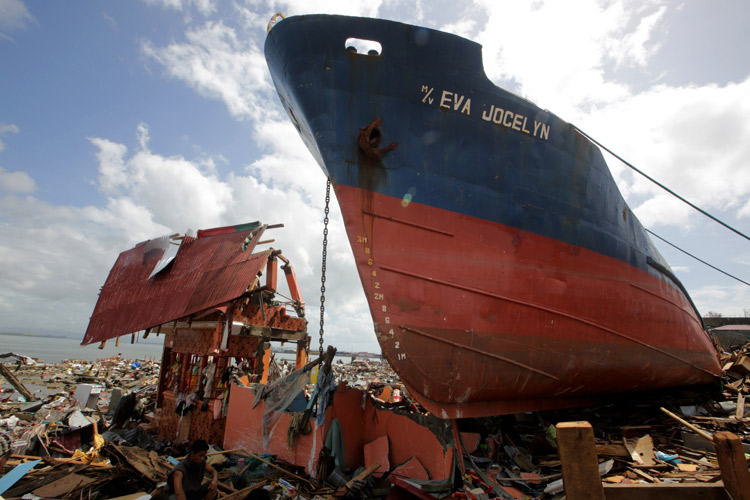 MANILA, Philippines – The camp of former Tacloban mayor Alfred Romualdez said the city government did not misspend the recovery funds for Super Typhoon Yolanda (Haiyan).
This comes after the Commission on Audit (COA), in its 2015 audit report on the city government released Wednesday, July 27, reported irregularities involving P907.56 million in funds meant for infrastructure, aquaculture, and emergency shelter assistance projects. (READ: Tacloban misspent nearly P1B in Yolanda funds – COA)
"Kung tutuusin kaya nga kami nasita eh kasi ibinigay po namin ang nararapat lang talaga na para sa kanila," the statement, released Saturday, July 30, said.
(Come to think of it, our attention was called because we gave our constituents what they deserve.)
The statement also focused on the case of the Emergency Shelter Assistance program, which the Romualdez camp blamed on the stringent rules set by the national government.
---
Document: Summary of the COA report
---
According to COA, auditors found out that one out of every 5 beneficiaries of the million-peso Emergency Shelter Assistance (ESA) program of the city's social welfare office was not eligible.
Under the ESA program, the city social welfare office "did not follow some of the program implementation guidelines" in disbursing P728.3 million worth of funds.
In response, the Romualdez camp said: "Ang masakit pa po dito, ang tagal na nga bago pa nagrelease ng pondo para sa mga beneficiaries na mga biktima ng Yolanda sa Tacloban na umabot ng mahigit sa isang taon pa, ay mas pinapahirapan pa at pinadaan sa butas ng karayom para lang makatanggap ng perang inilaan naman talaga para sa kanila."
(What's painful is that the release of funds for the Yolanda victims in Tacloban took more than a year, and that the beneficiaries had to deal with strict rules just to get the money they deserve.)
"Sa totoo lang (In fact), the guidelines were set by the national government and we merely implemented it and followed it as applicable under our circumstances," the Romualdez camp added.
In the COA report, the head of the City Social Welfare and Development Office said all residents of Tacloban should be considered eligible, since the city was the most devastated area post-Yolanda.
COA, however, said the city government should stick to the rules in selecting the beneficiaries of the program. 
"As a mayor and an elected local government executive, my primary duty is to my constituents, the very people who elected me as mayor," Romualdez was quoted as saying.
"It is unfortunate that an online media agency such as Rappler would resort to such a misleading story that is far from what the actual audit report actually says," he added.
"We reiterate that the city government of Tacloban has always and still continue to observe the standards of transparency and accountability over its funds including the Yolanda rehabilitation funds." – Rappler.com