Hello! Here's a round-up of news you need to know this Monday.
Dear Rappler reader,
Hopes that the decades-old war between the Philippine government and the Communist Party of the Philippines (CPP) threaten to fizzle out after President Duterte rescinded a unilateral ceasefire with the communist rebels he declared during his first State of the Nation Address. His peace adviser says the president "walked the extra mile for peace," but the CPP contests the government's narration of events.
Below are the big stories we think you shouldn't miss.
GRP-CPP ceasefire: whose turn is it?
The Communist Party of the Philippines says it is willing to issue a 'unilateral ceasefire' on August 20 – if the Duterte government issues one too. But who exactly should make the next move this time? 

Con-Ass practical, less costly approach to charter change – Fariñas


House Majority Leader Rodolfo Fariñas denies Albay Representative Edcel Lagman's claim that the "supermajority" in the House is rushing the shift to federalism. They are just using common sense, he says. 

Factory space demand could boom in next 5 years – real estate expert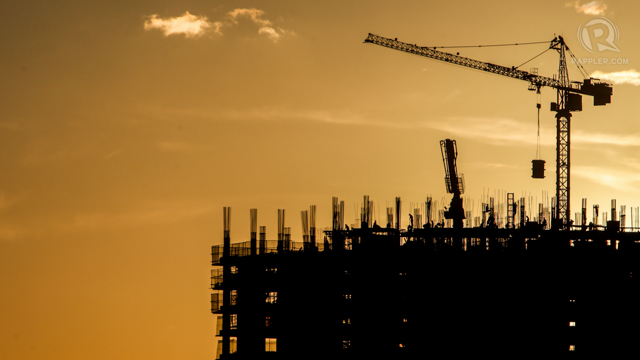 Growth rates in demand for factory space could double by 2021, industry insiders say. But it hinges on these requirements: government needs to lower electricity and water costs.

Au pairs: Code for cheap domestic labor?

The Philippines is the top sending country of au pairs to Denmark but what are the tradeoffs? Rappler explores the dark side of what seems like an ideal cultural exchange program through the stories of Christy and Jhoy.

Pope Francis: Islam is not terrorism

Defending his decision not to name Islam when condemning the brutal jihadist murder of a Catholic priest in France, Pope Francis explains, 'I don't think it is right to equate Islam with violence.'

Look Mom: no parachute!

With neither a parachute nor a wingsuit, American skydiver Luke Aikinsm leapt into the void at 25,000 feet (7,600 meters) on Saturday, July 30, and became the first skydiver to land safely on the ground in a net.
Finally, Gina Lopez is making waves at the environment department as she makes the shift from advocate to policy-maker. Watch our interview with her on #RapplerTalk.