Doughnut ice cream cones, DIY Korean barbecue, smoking ice cream, and more –here are some of the things you can try at The Yard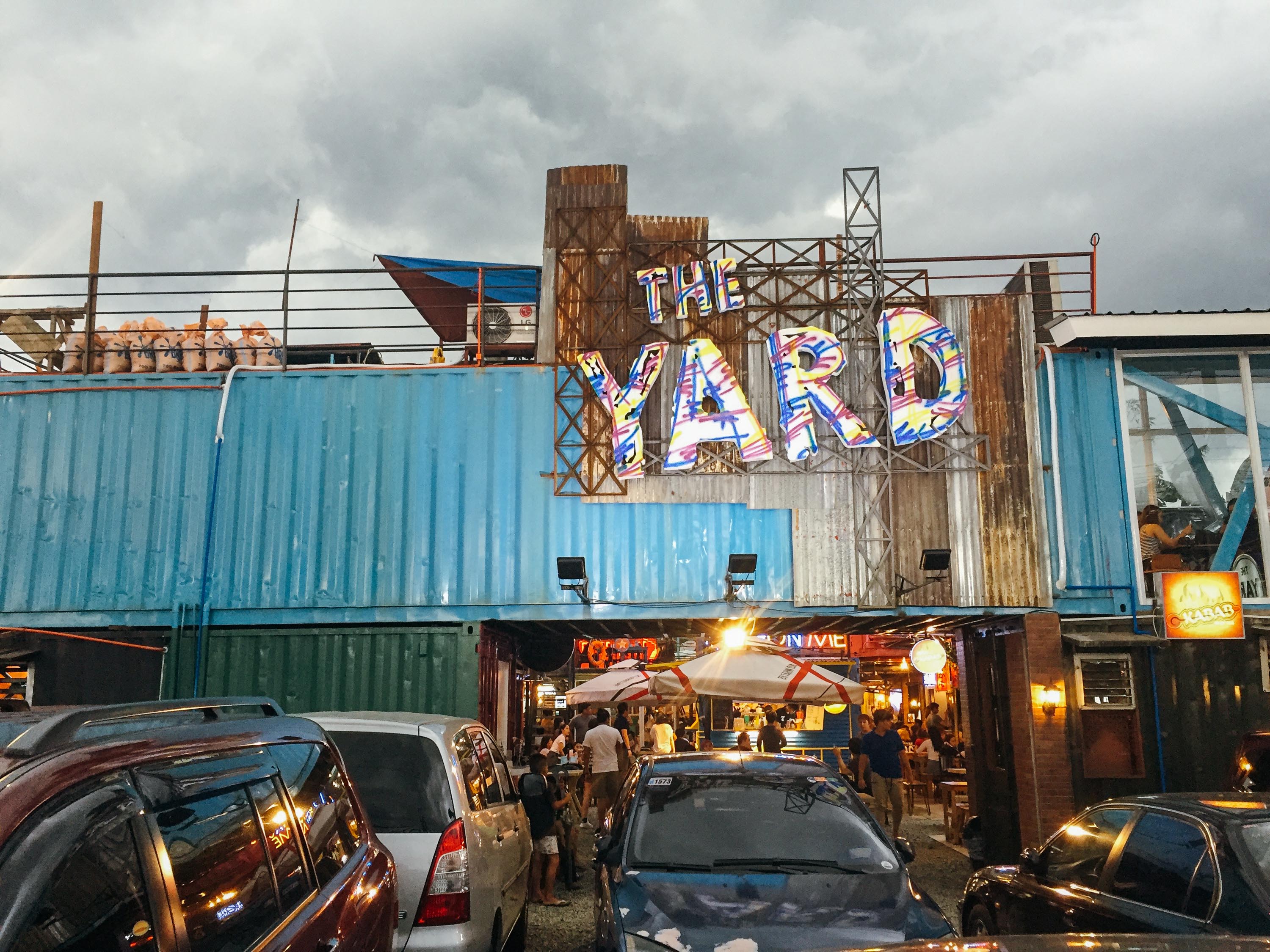 MANILA, Philippines – The Yard is the newest food park in the Metro, with 34 stalls serving up a variety of cuisines and dishes ranging from doughnut ice cream cones to Korean barbecue.
But The Yard isn't your conventional food park. Instead of stalls scattered across a lot, container vans are stacked one on top of another, forming 3 floors – two for food stalls and one for extra seating.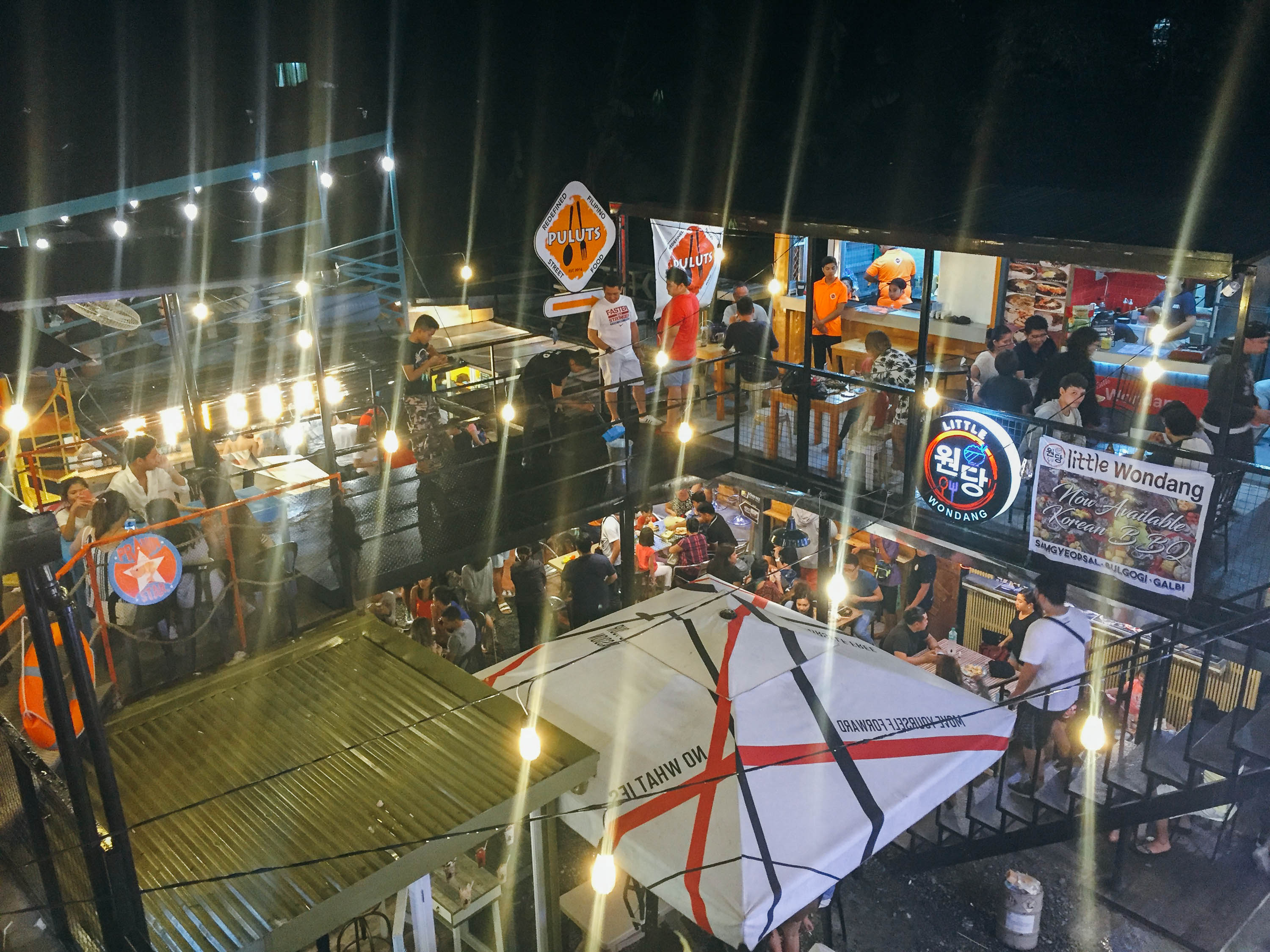 The seemingly haphazard way the vans are stacked, combined with string lights, neon signs, and colorful stalls make for great eye candy, especially because The Yard is only open at night – from 4 pm to as late as 2 am.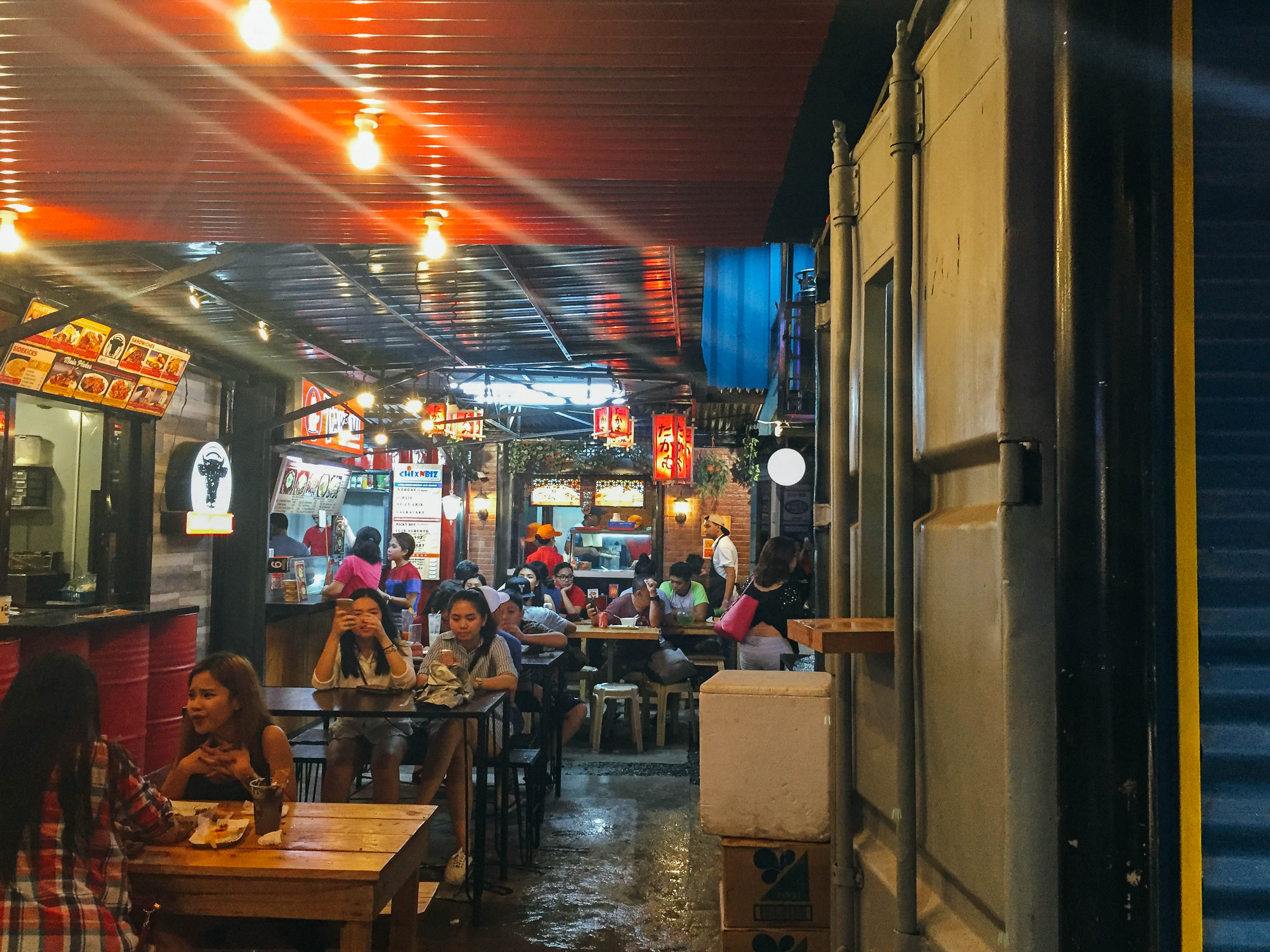 The extra floors also allow for a stage for bands and DJs to perform. Co-owner Anne Barbara Soriano shares that young musicians from the schools nearby – The Yard can be found along Xavierville Avenue near Katipunan – are the ones who usually approach them. When no one is on stage, cool music blasts from the speakers.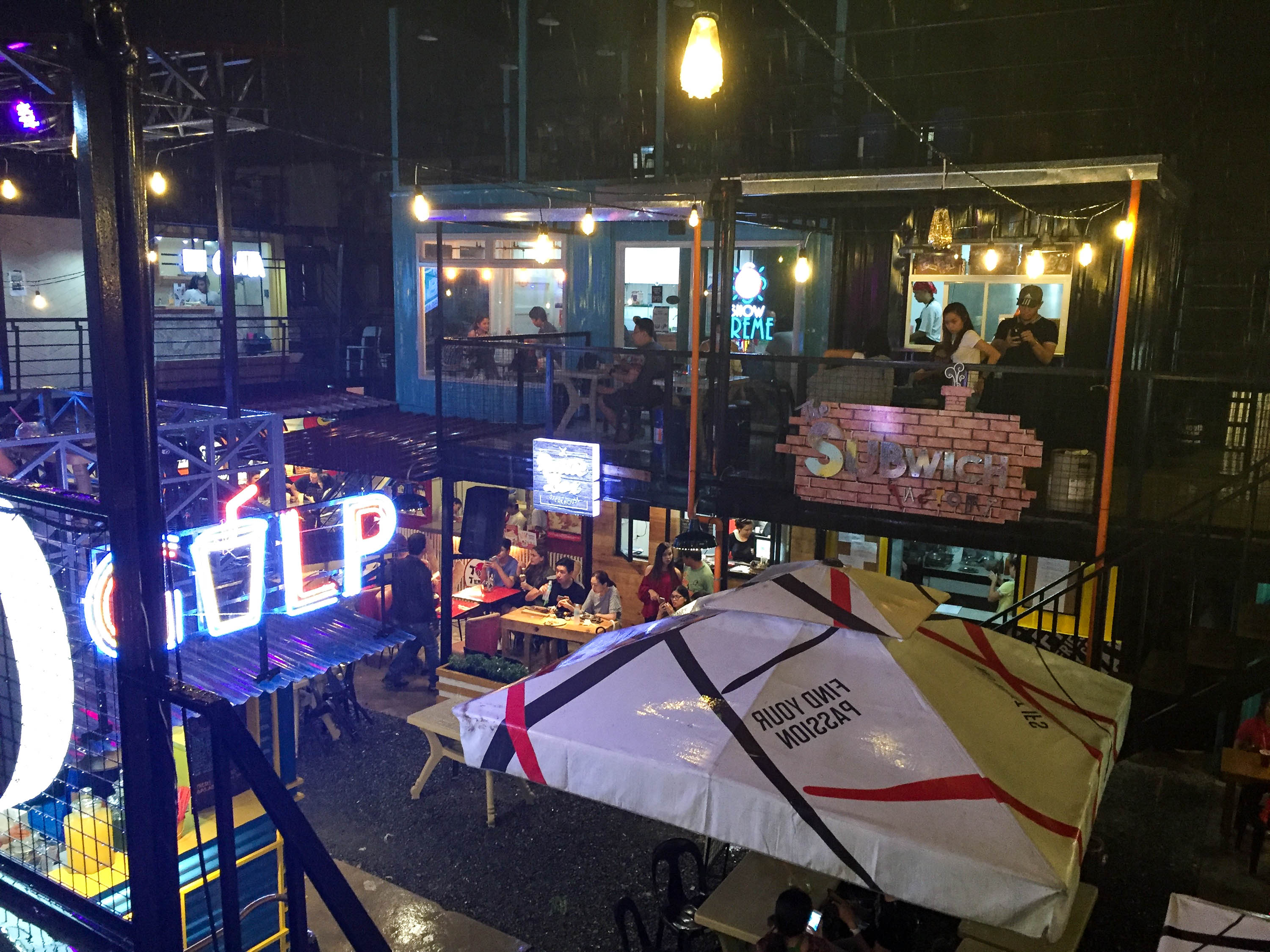 With all its sights, sounds, and smells, The Yard can be a little overwhelming. If you're looking to visit The Yard soon and want to be prepared, here are some of the stalls and food you can try out.
Epicure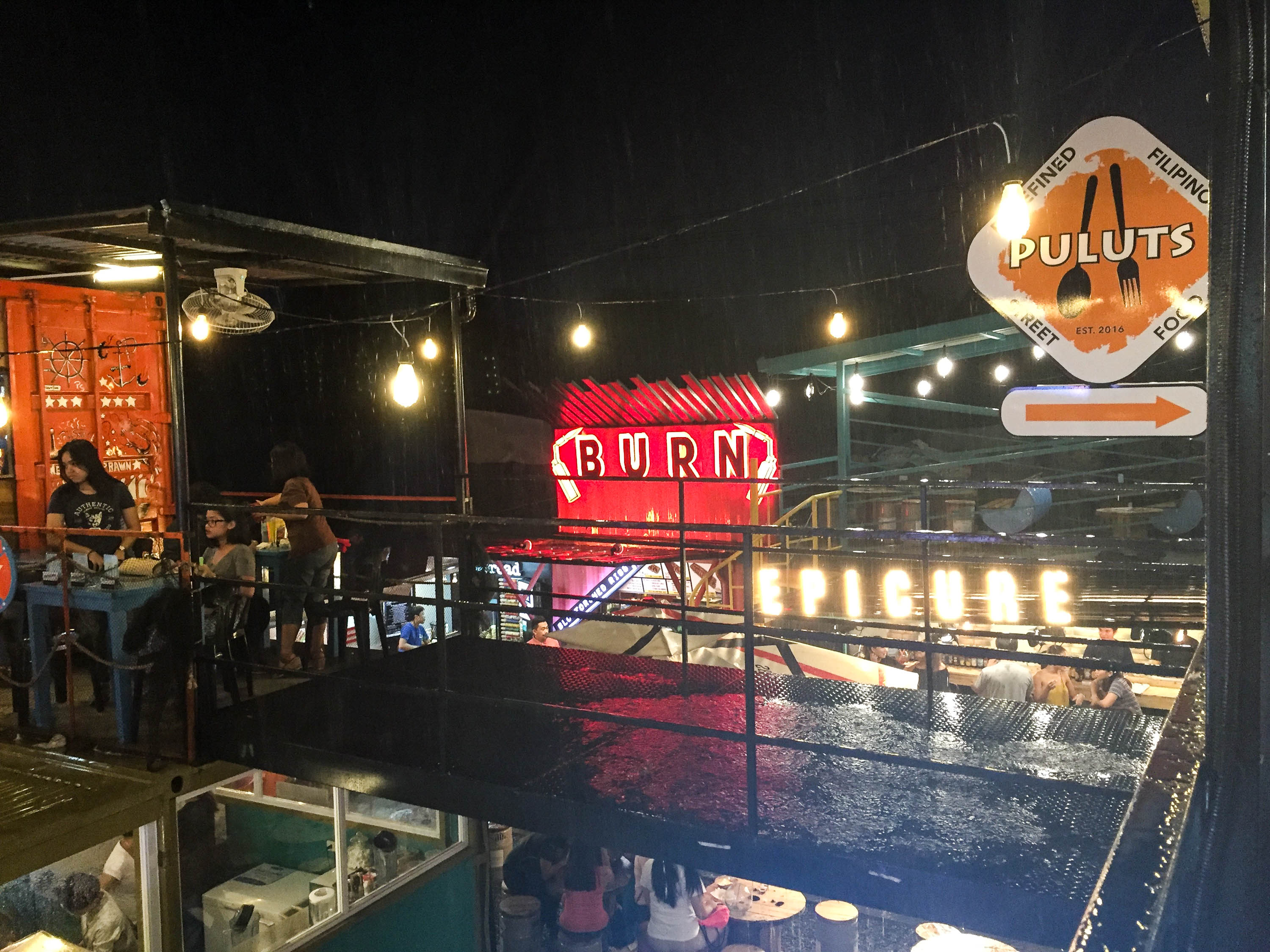 The perfect stop for drinks with friends Epicure sells craft beers and specialty cocktails. Their drinks like the cherry mojito (1 liter/P250, 5 liters/P420) and gummy bear sunrise (1 liter/P250, 5 liters/P420) come in buckets and two to 5 straws.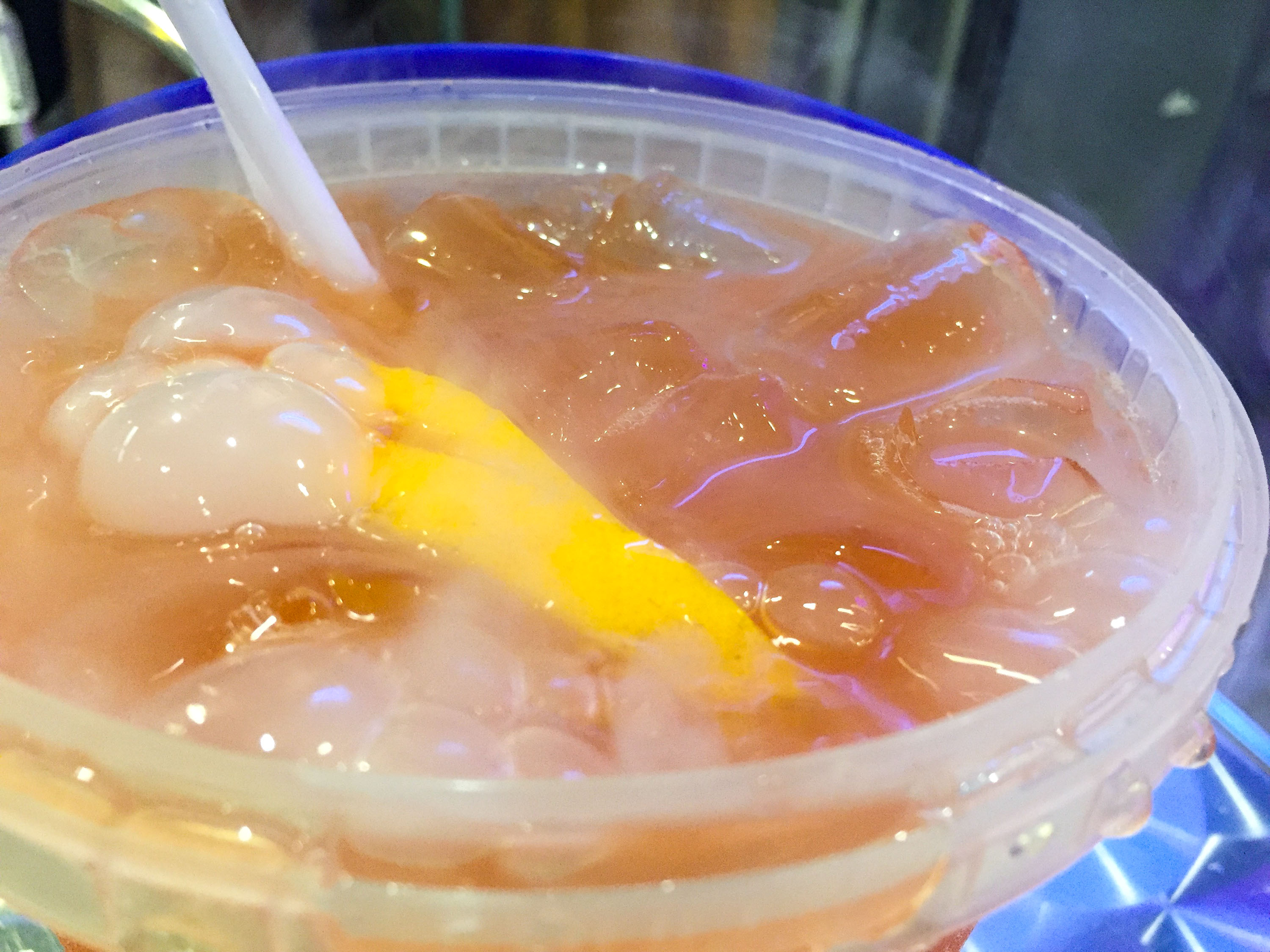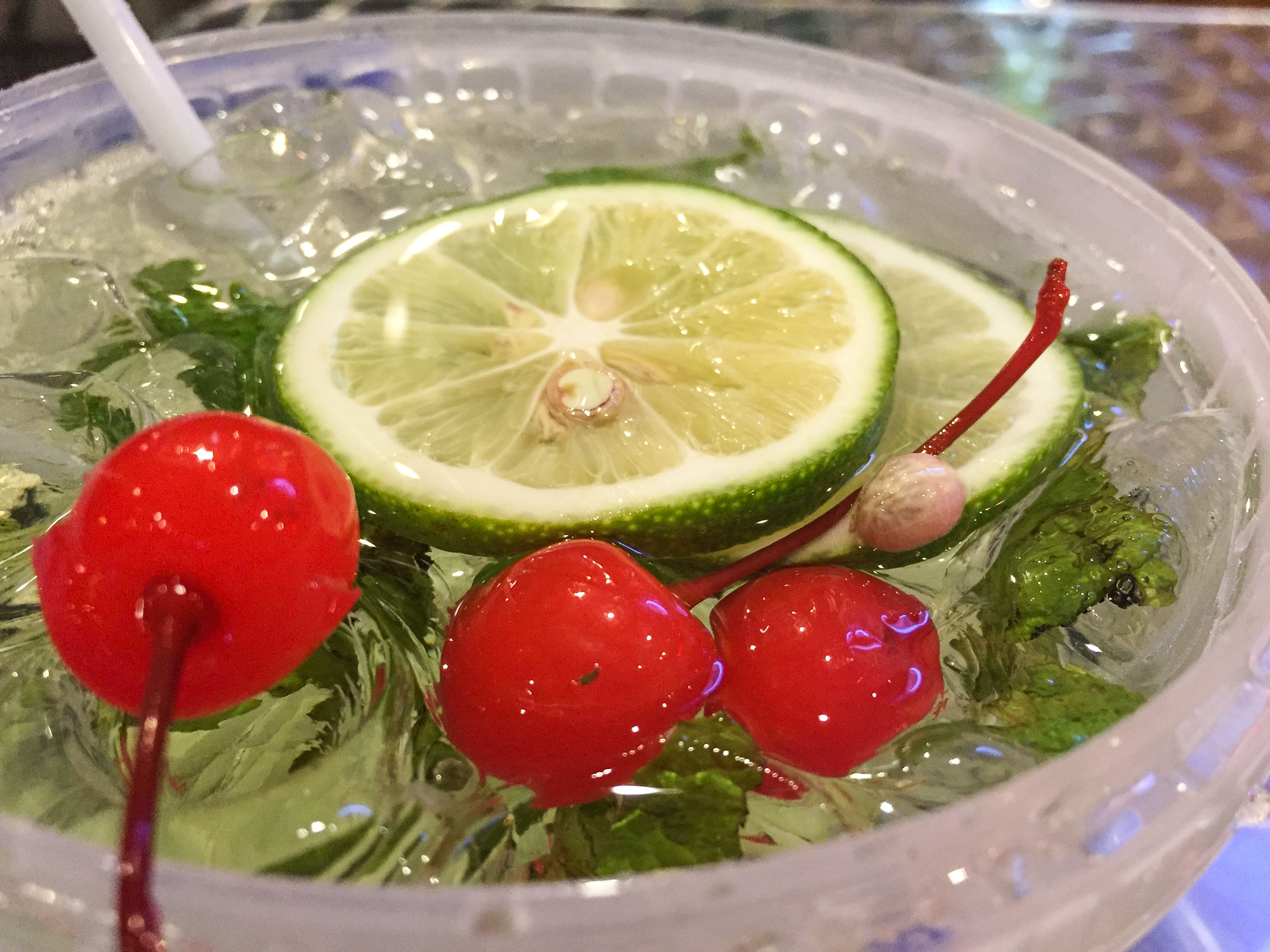 Burn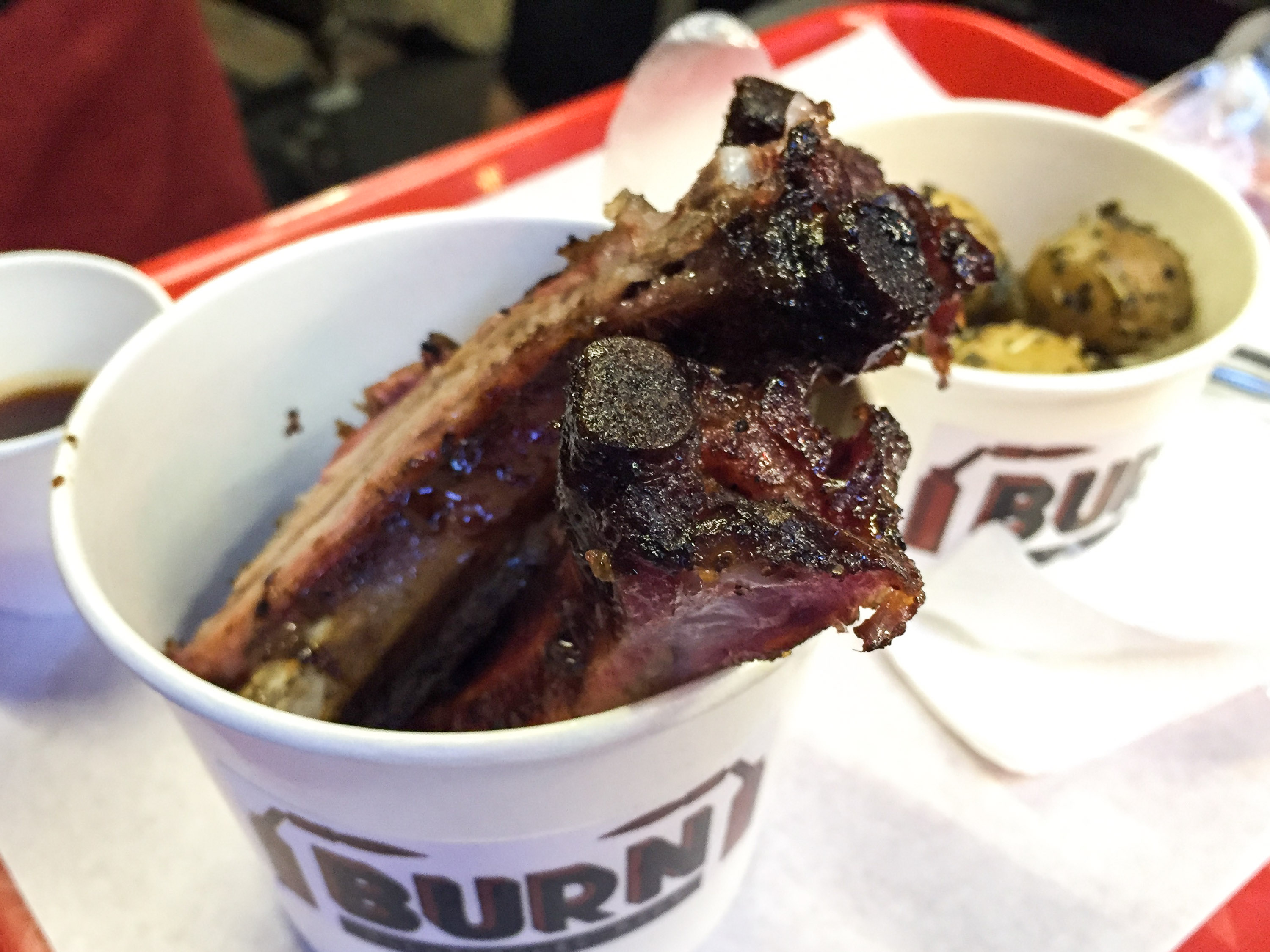 Right beside Epicure is Burn, where you can get a 1/4 rack of ribs (P200 ala carte), a  meal good for one person, or a whole rack (P790 ala carte), great to share between 5 people.
Mac n' Chicks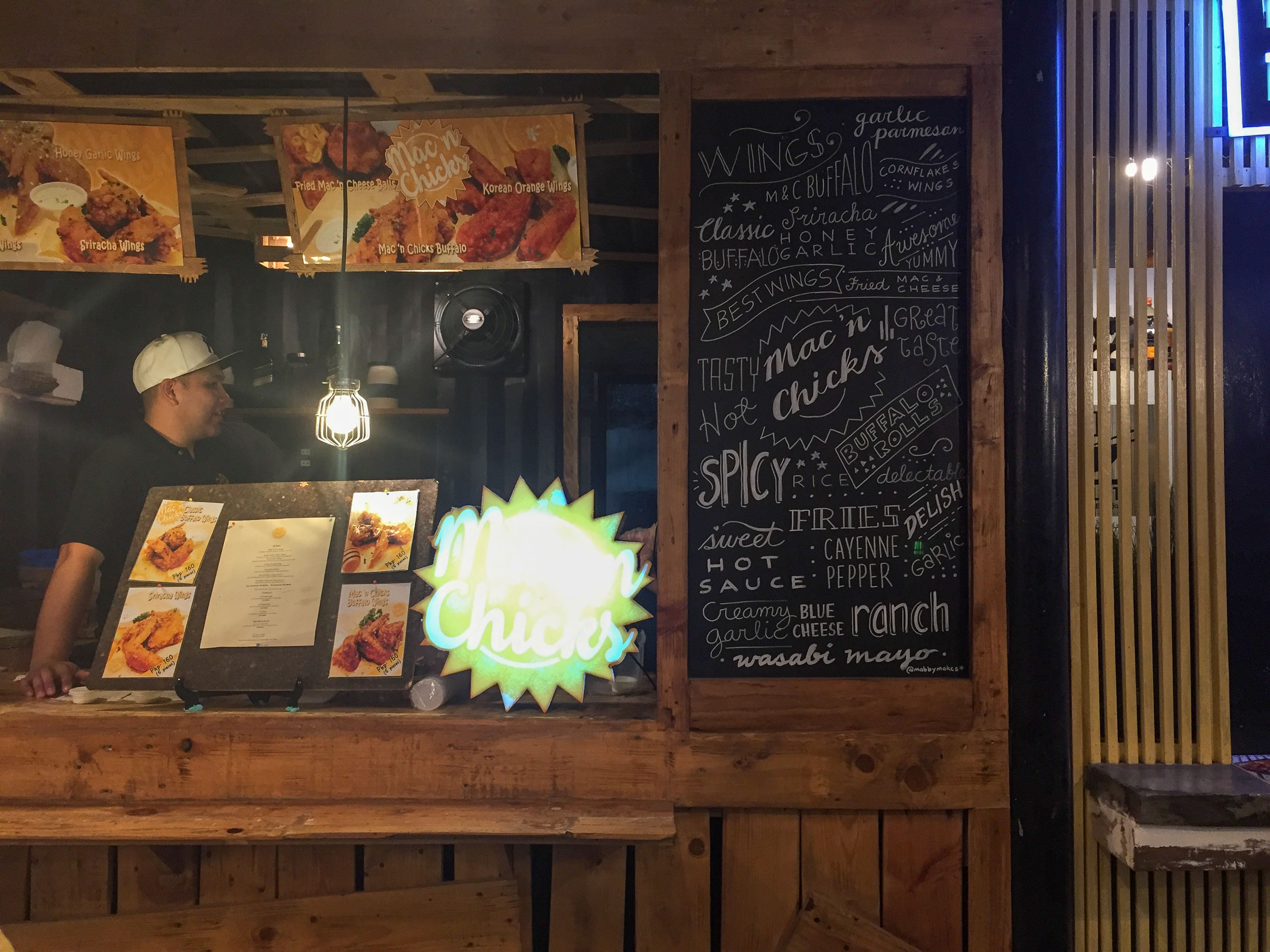 You can't go wrong with wings. Mac n' Chicks sells all their wings, including these honey garlic wings and "The Classic Buffalo" at P140 for 4 pieces or P160 for 6 pieces.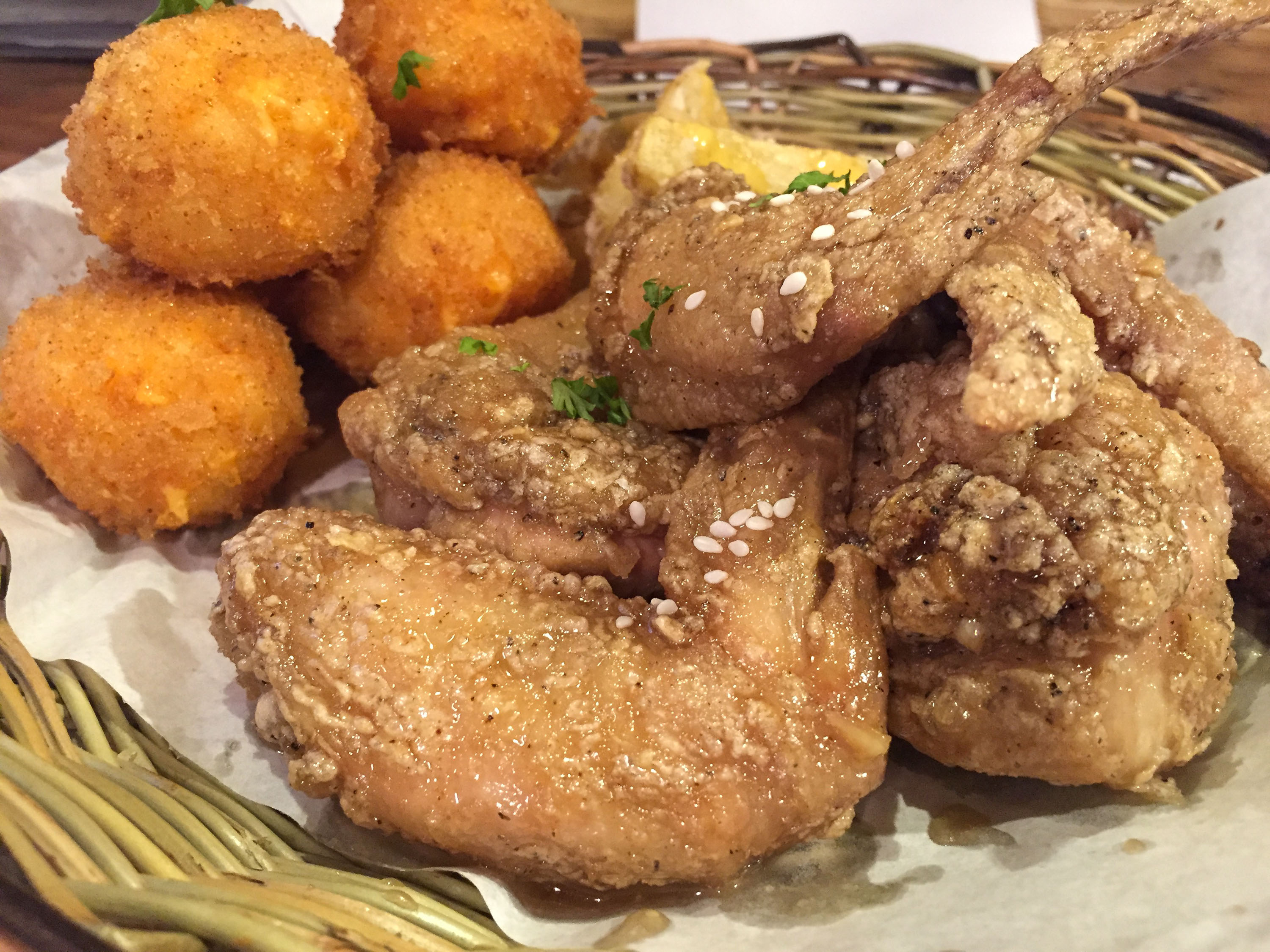 Their other specialty are their unique fried mac n' cheese balls (P140), which, as their name suggests, are deep fried pasta and cheese shaped in bitesized balls.
Fratello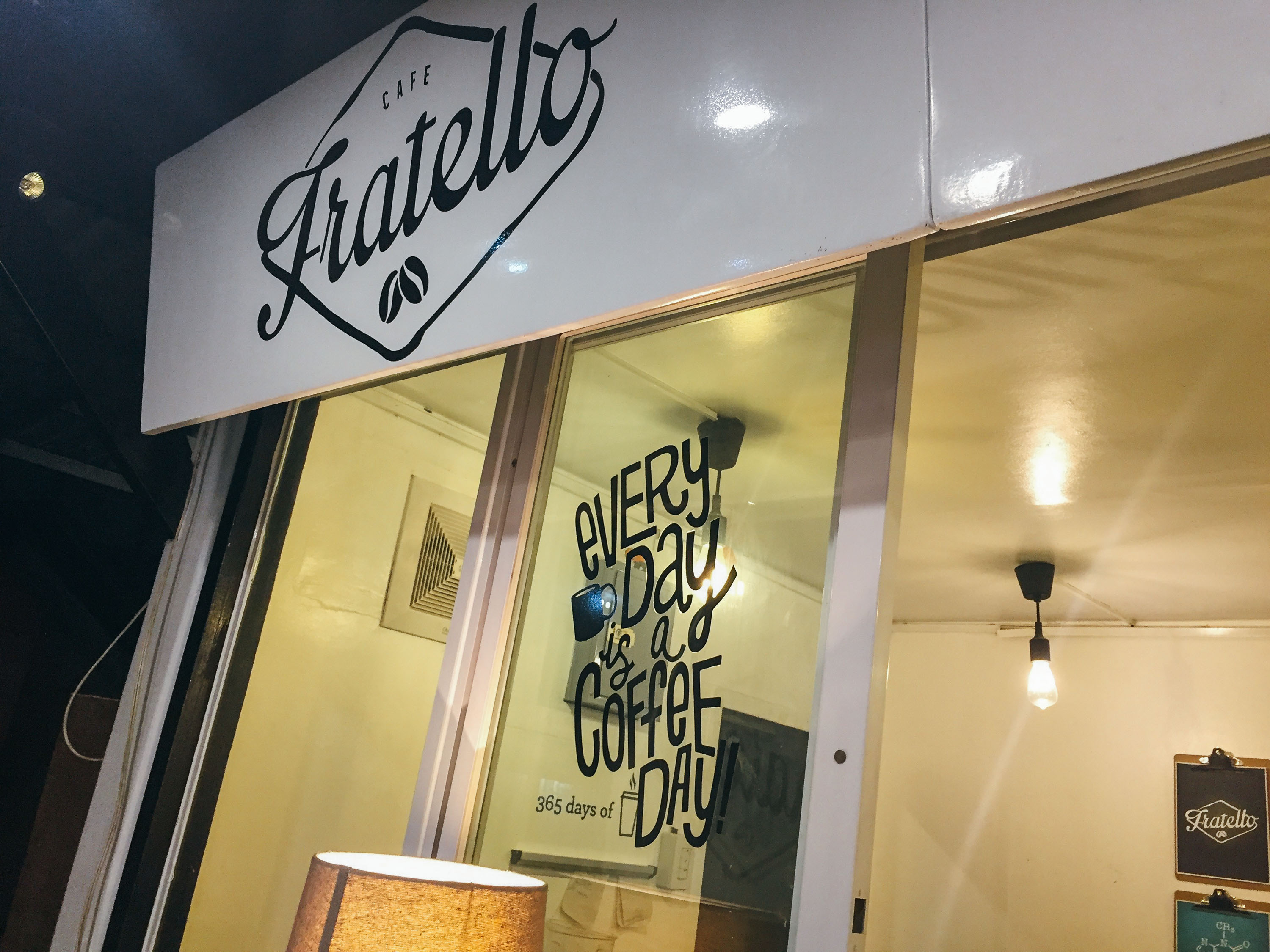 Beautiful specialty milkshakes have become a staple for food parks, and The Yard isn't missing out. Fratello is actually a cafe that sells craft coffee and the "Latte Under a Cloud" (P130) is one of their specialty drinks. Eat the cotton candy first – it'll melt quickly – to reveal the straw you can use to drink your cold latte.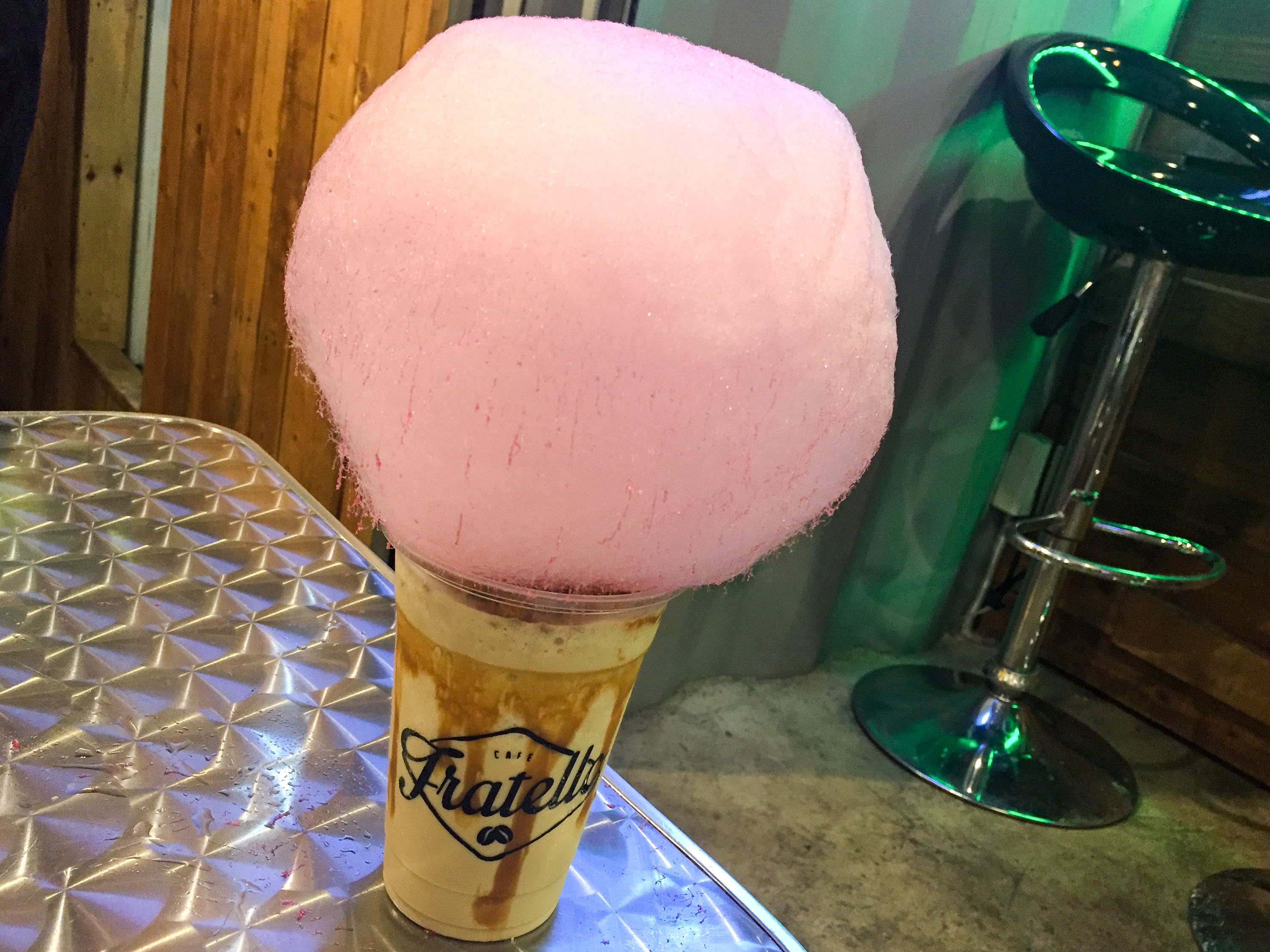 Milkshake Lab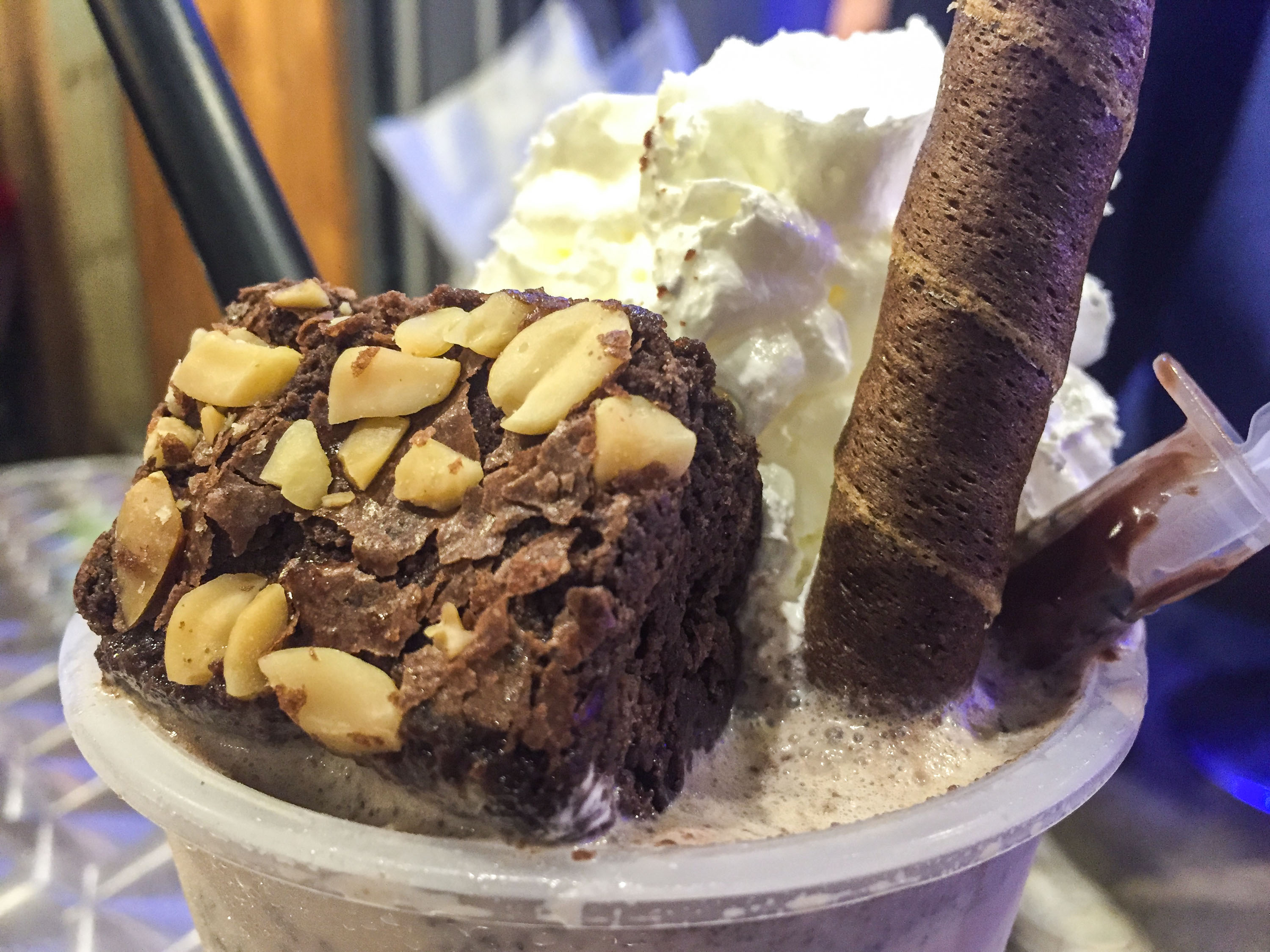 If you're not up for coffee, try some of Milkshake Lab's creations. Their brownie Nutella fudge milkshake (P160) is a vanilla-based milkshake with brownie bits, topped with a brownie, whipped cream, a wafer stick, and a syringe filled with Nutella.
The Chippery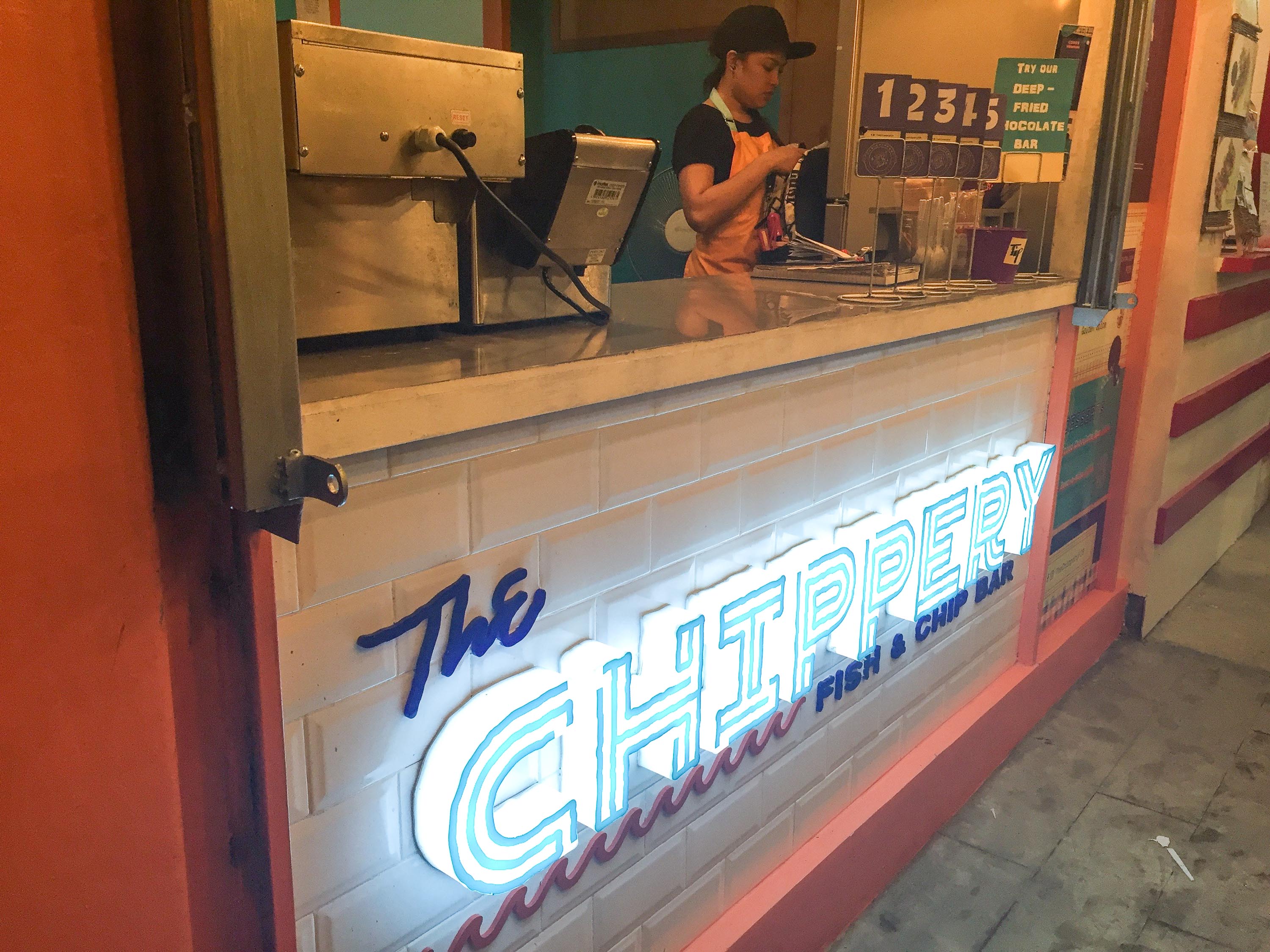 Order the fish cone (P165) from The Chippery if you're craving some classic fish and chips, or get the squid, oyster, or mussel cones (P165) instead if you want something different.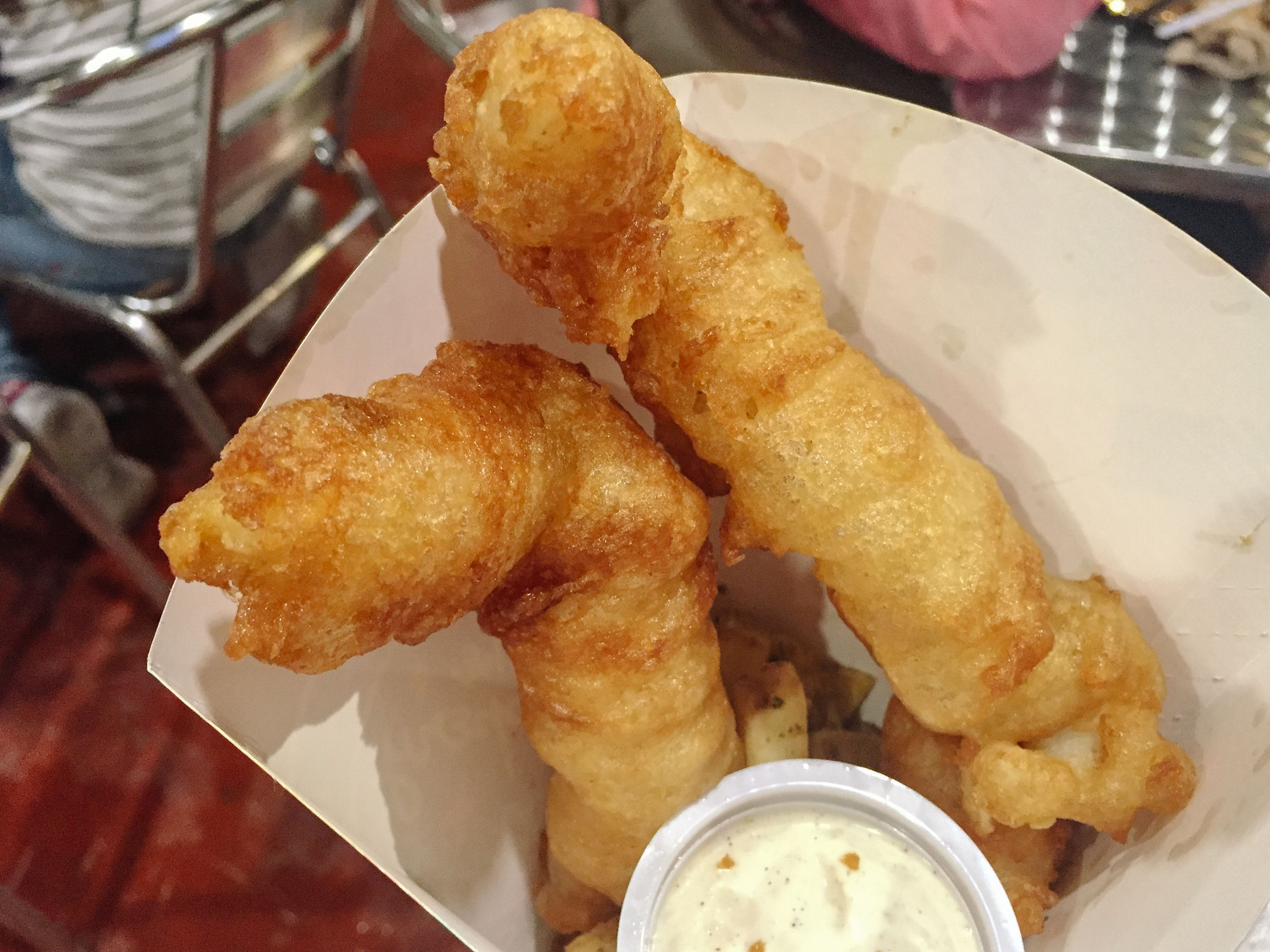 Top it all off with a deep fried chocolate bar (P125), which comes with a scoop of vanilla ice cream.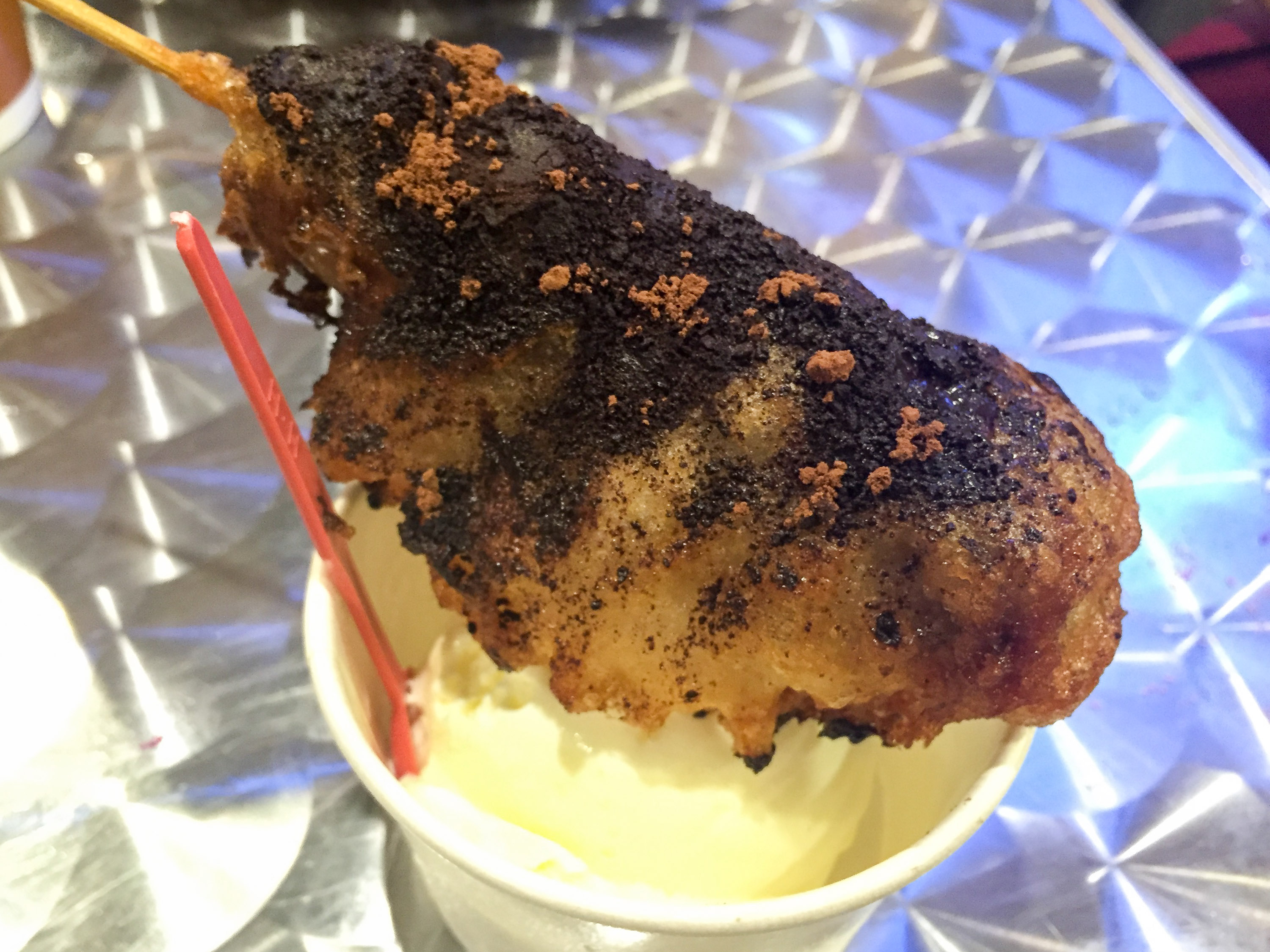 Cajita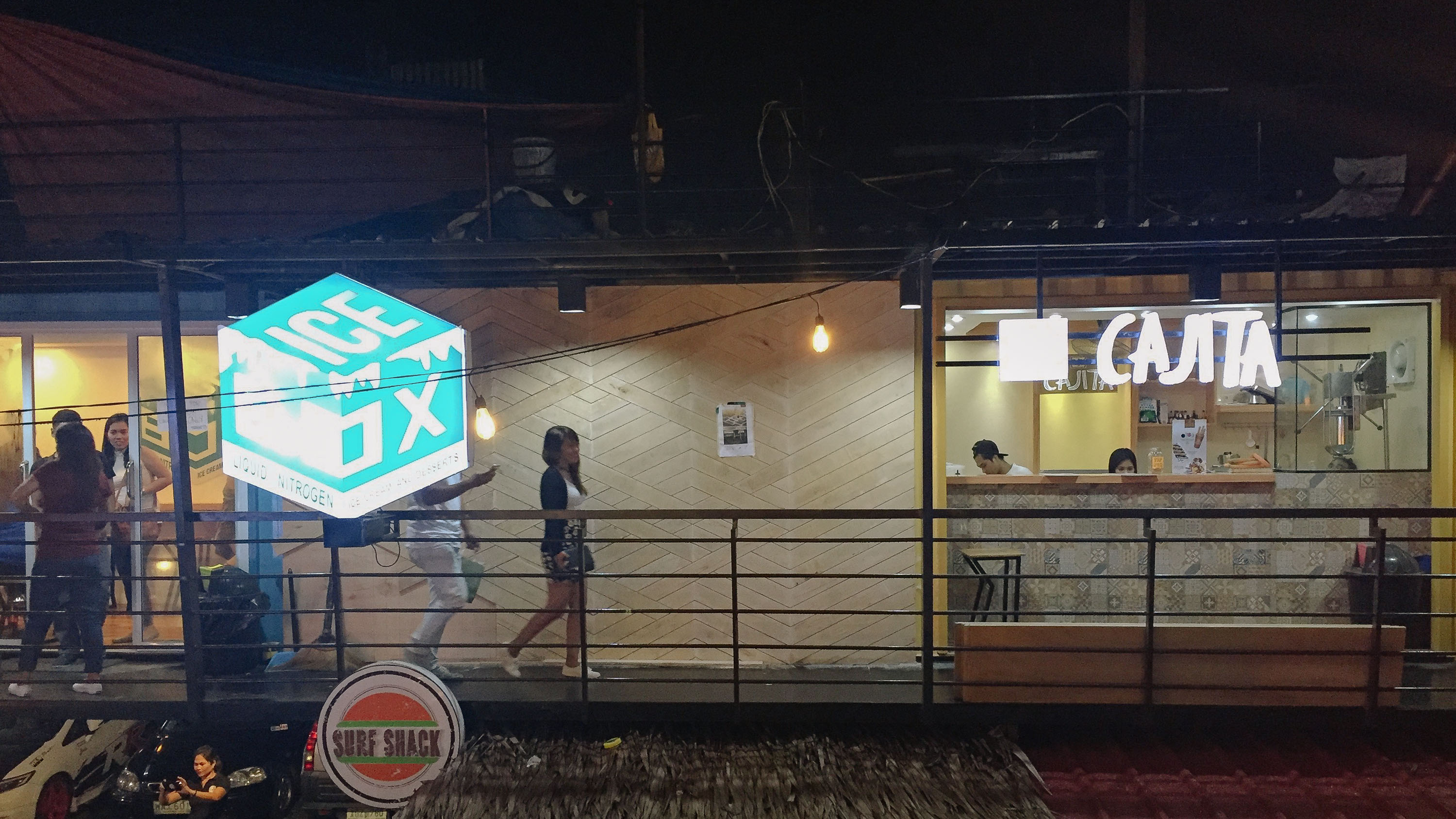 Choose between 4 dips when you order Cajita's original churros la Cajita (P105): chocolate, tiramisu, strawberry, or white chocolate.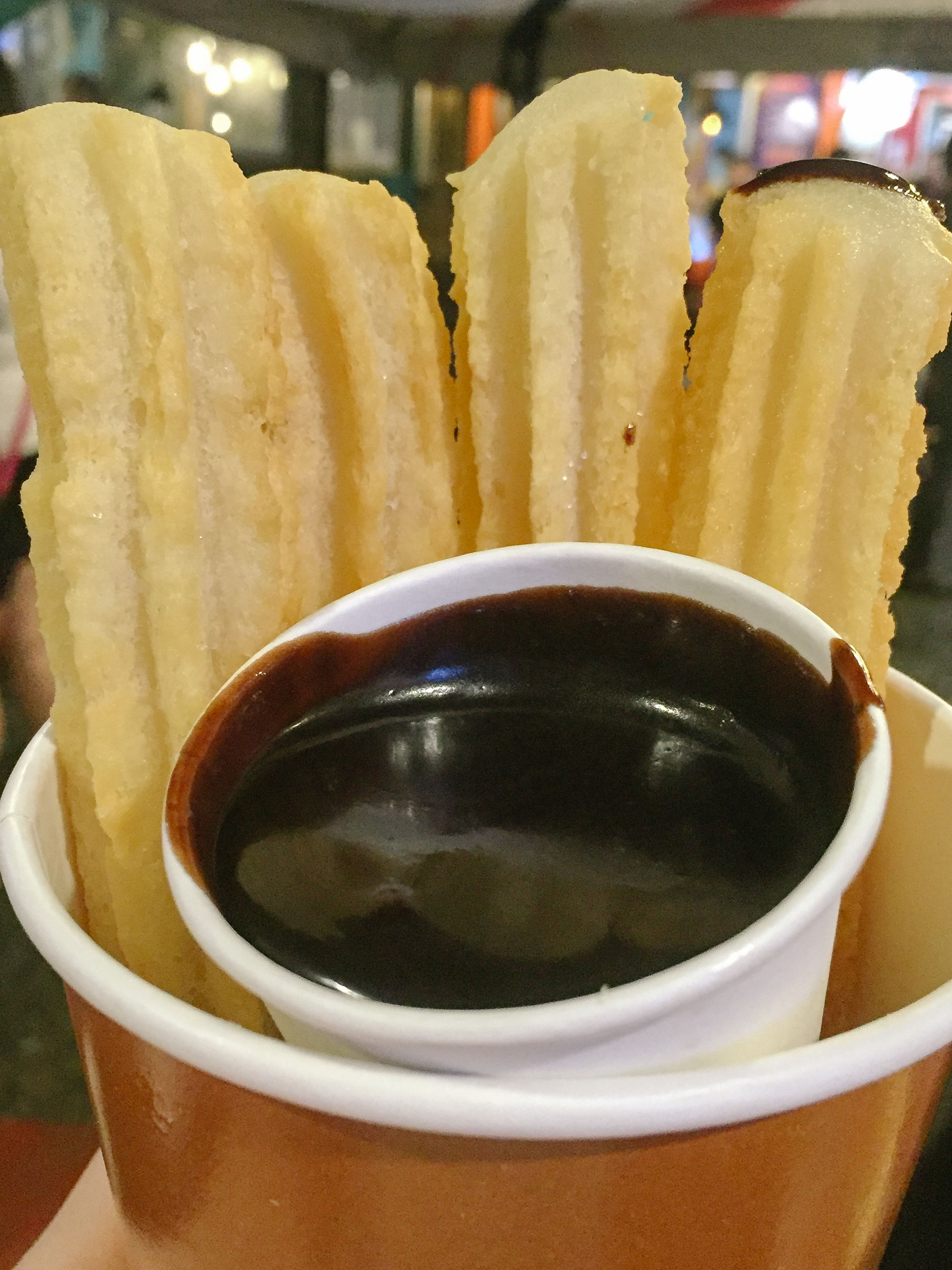 Little Wondang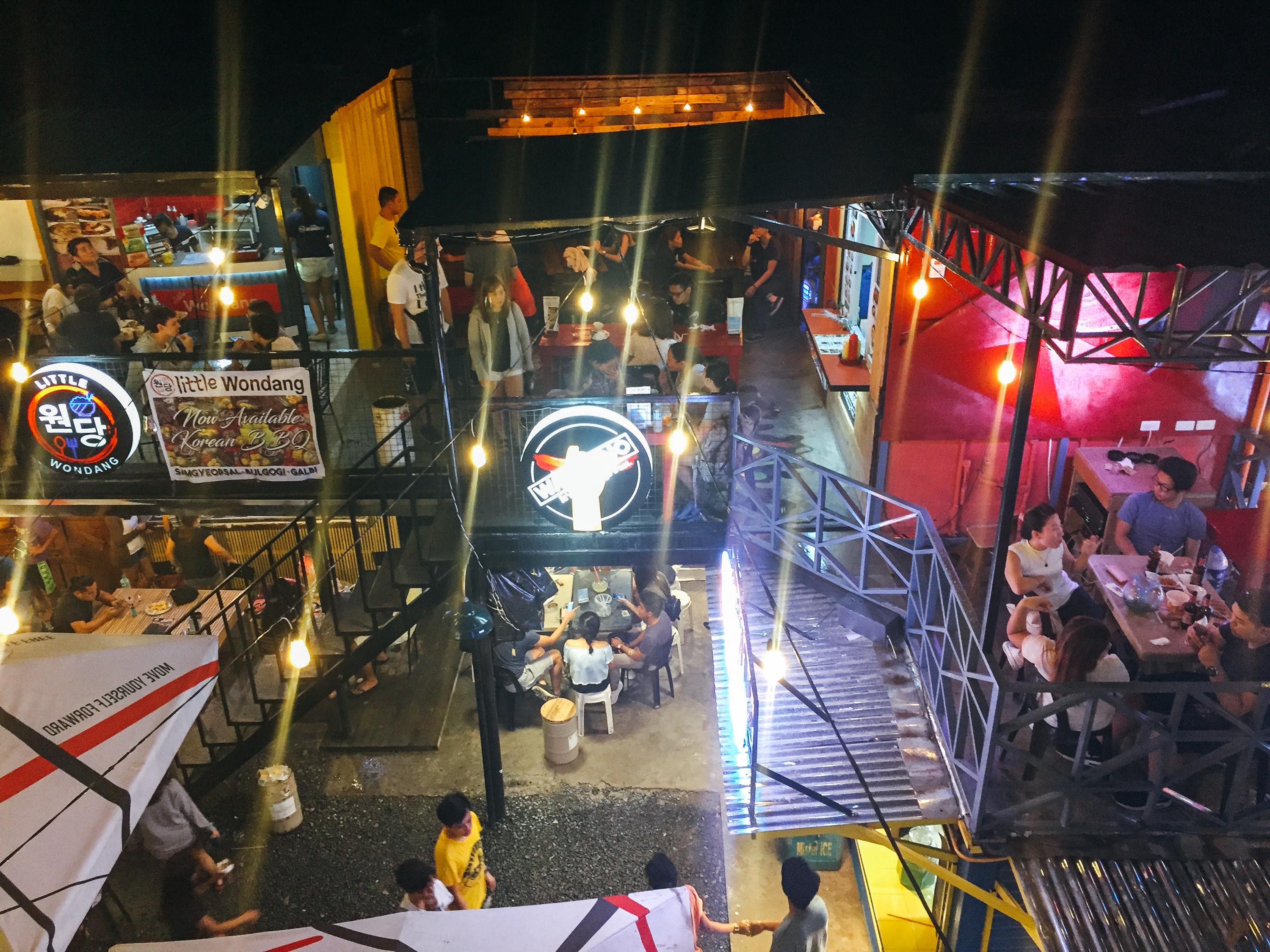 Little Wondang's DIY Korean barbecue was perfect for our rainy Saturday night visit. You can ask the servers to cook the barbecue for you at the stall, or they can serve it in a portable stove and you can have fun cooking it yourself. We tried the samgyeopsal pork belly (P199) and the beef (P259).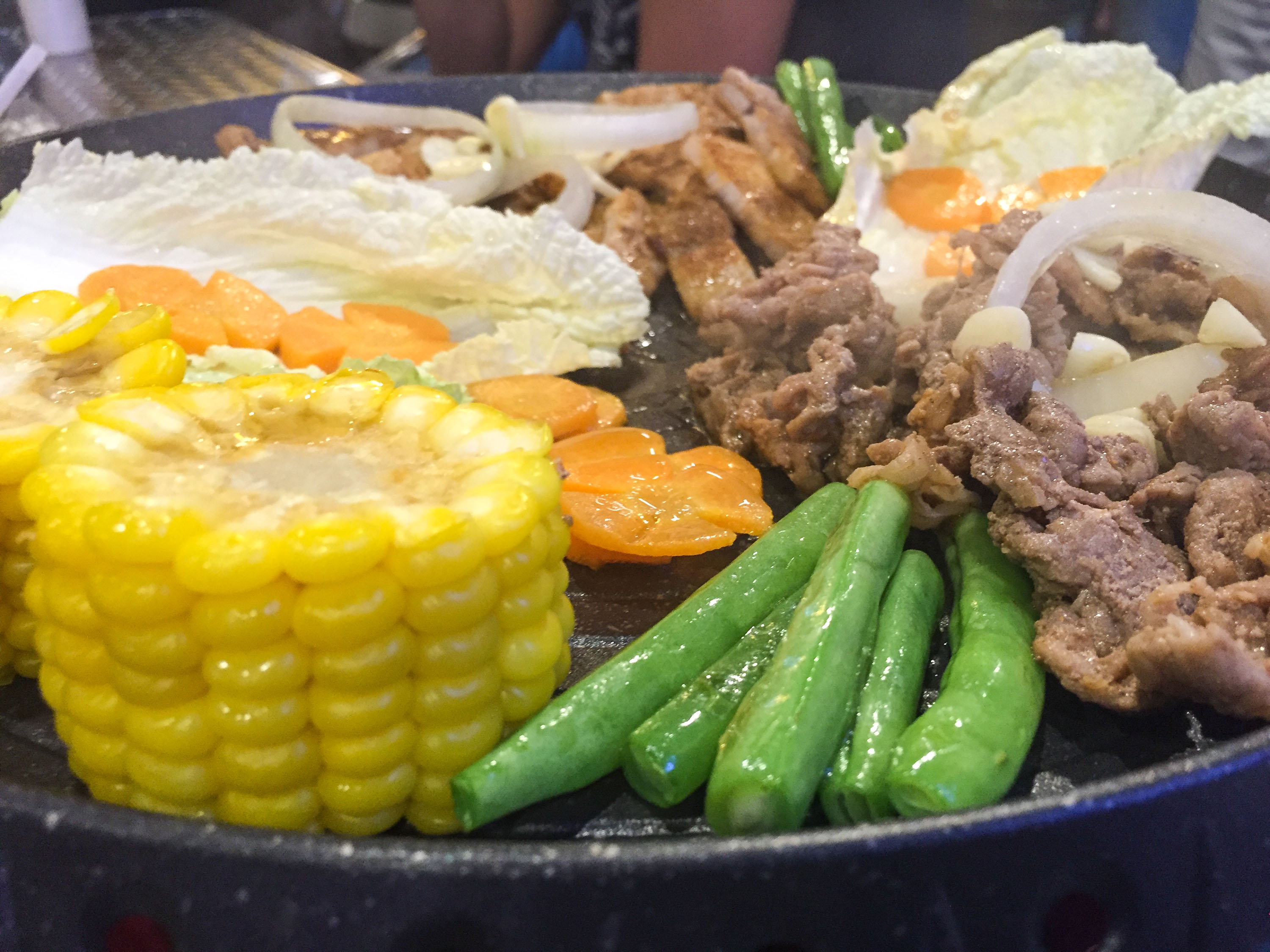 The Ice Box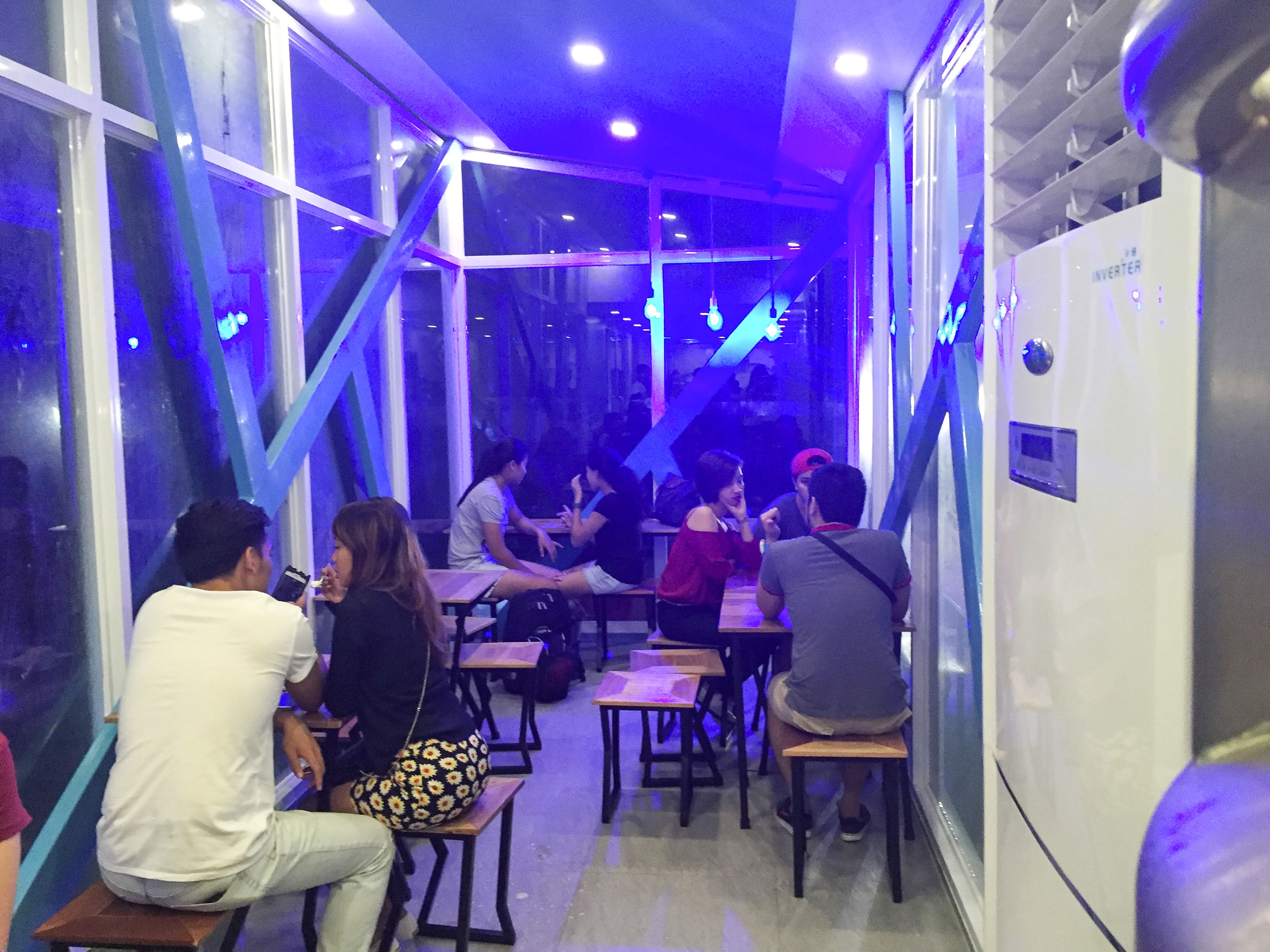 The Ice Box serves desserts with a liquid nitrogen theme. Get a smoking iced banana split cake (P250) with strawberry and vanilla ice cream and banana macaroons or a Zero ~Voc (P160) chocolate mousse with coconut lime sauce.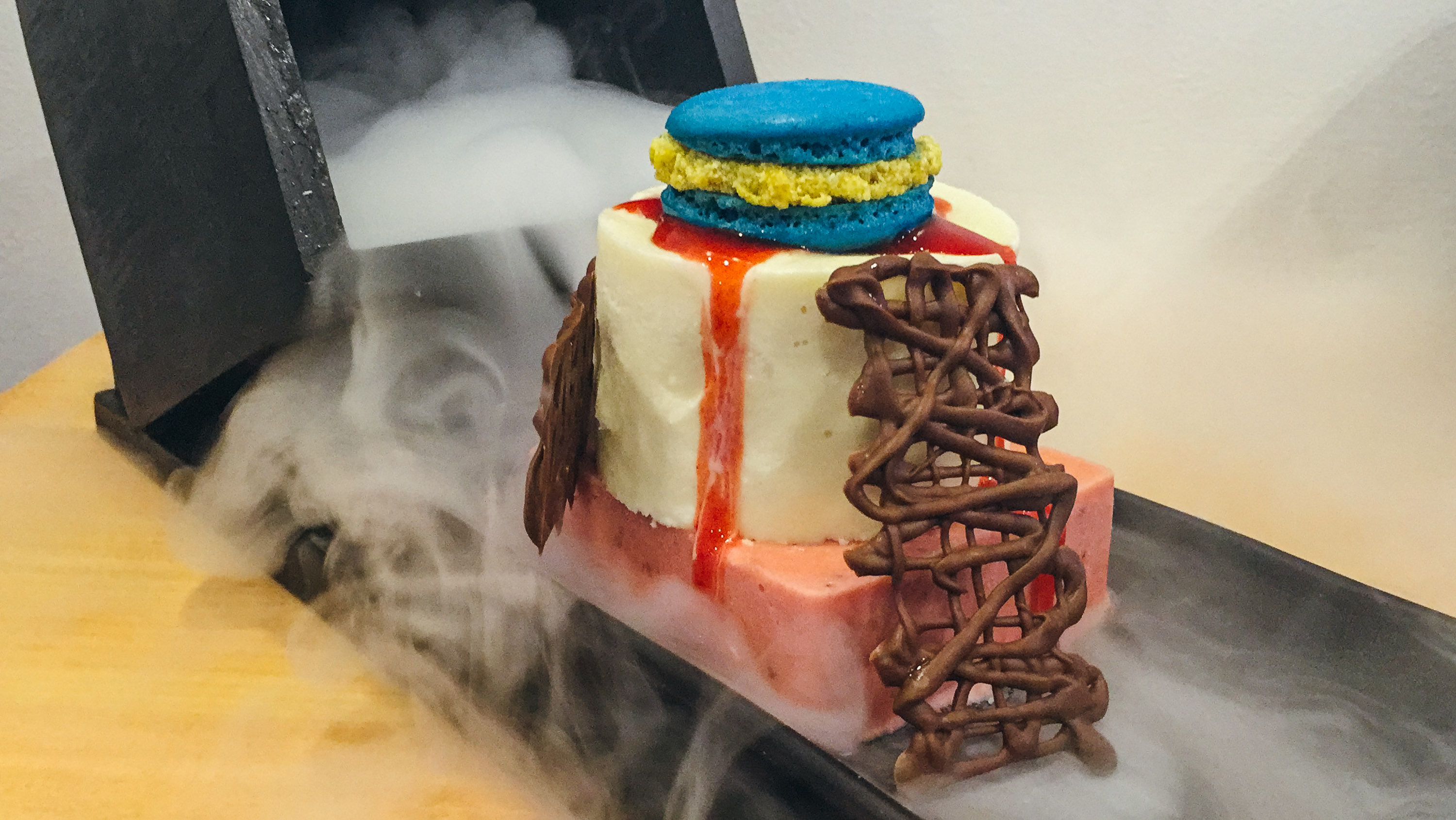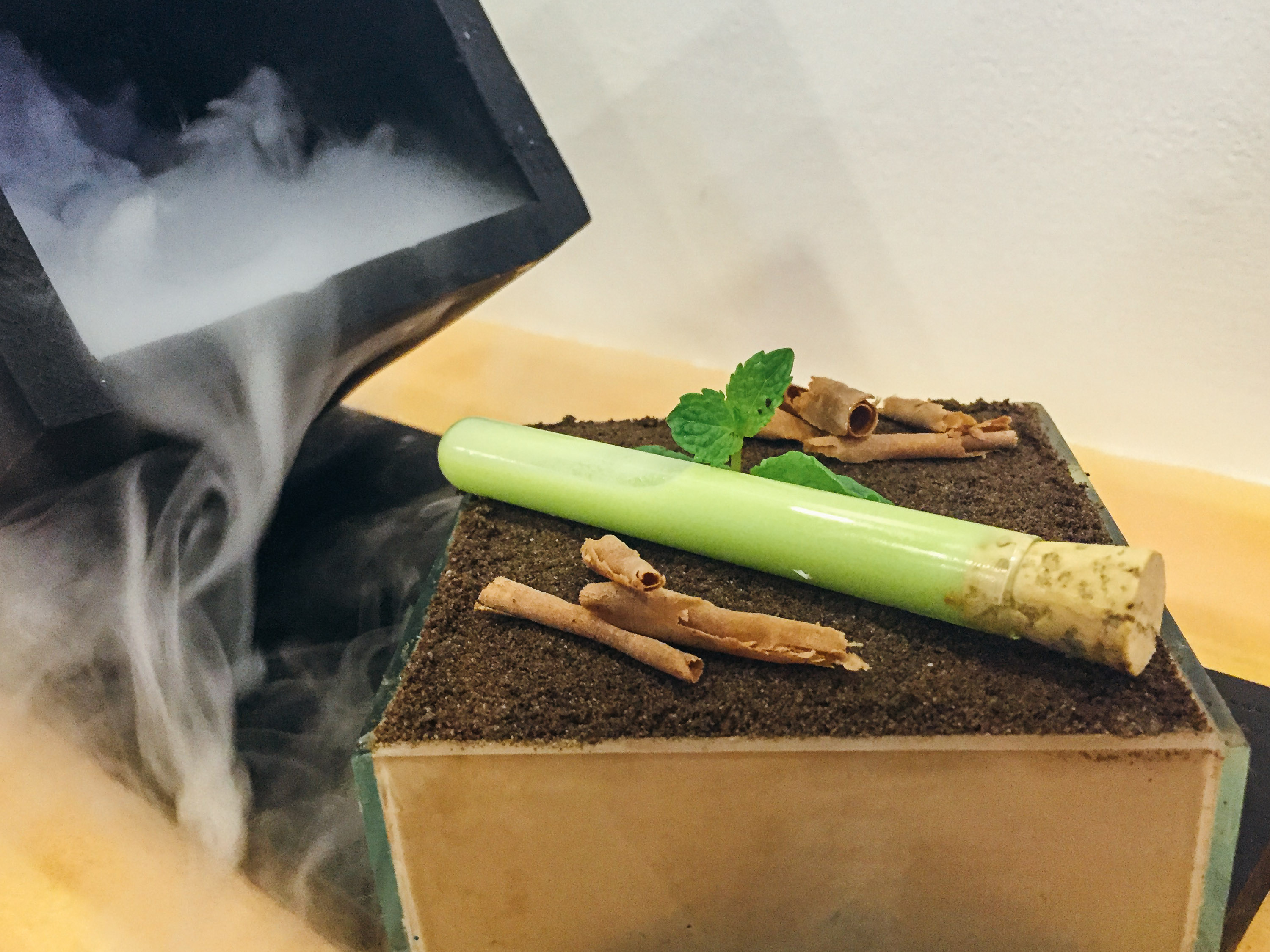 They also mix their own ice cream flavors, including the Matchacolada (P160), a mix of green tea ice cream with coconut and cherry.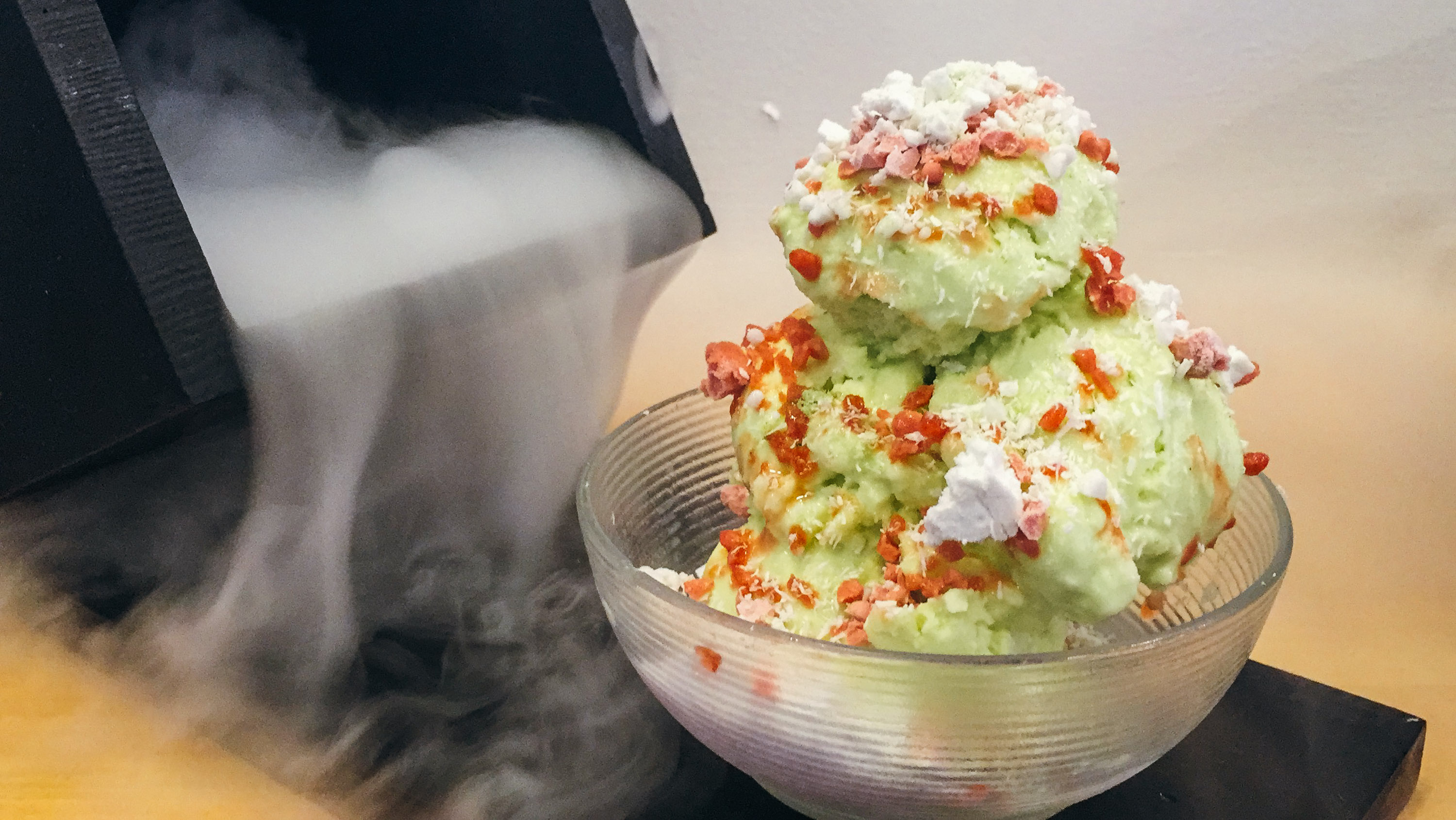 You can also make your own ice cream with "The Dragon's Breath" (P150). Di your rainbow cake cubes in strawberry, vanilla, or chocolate cream then dip them in liquid nitrogen to make them solid.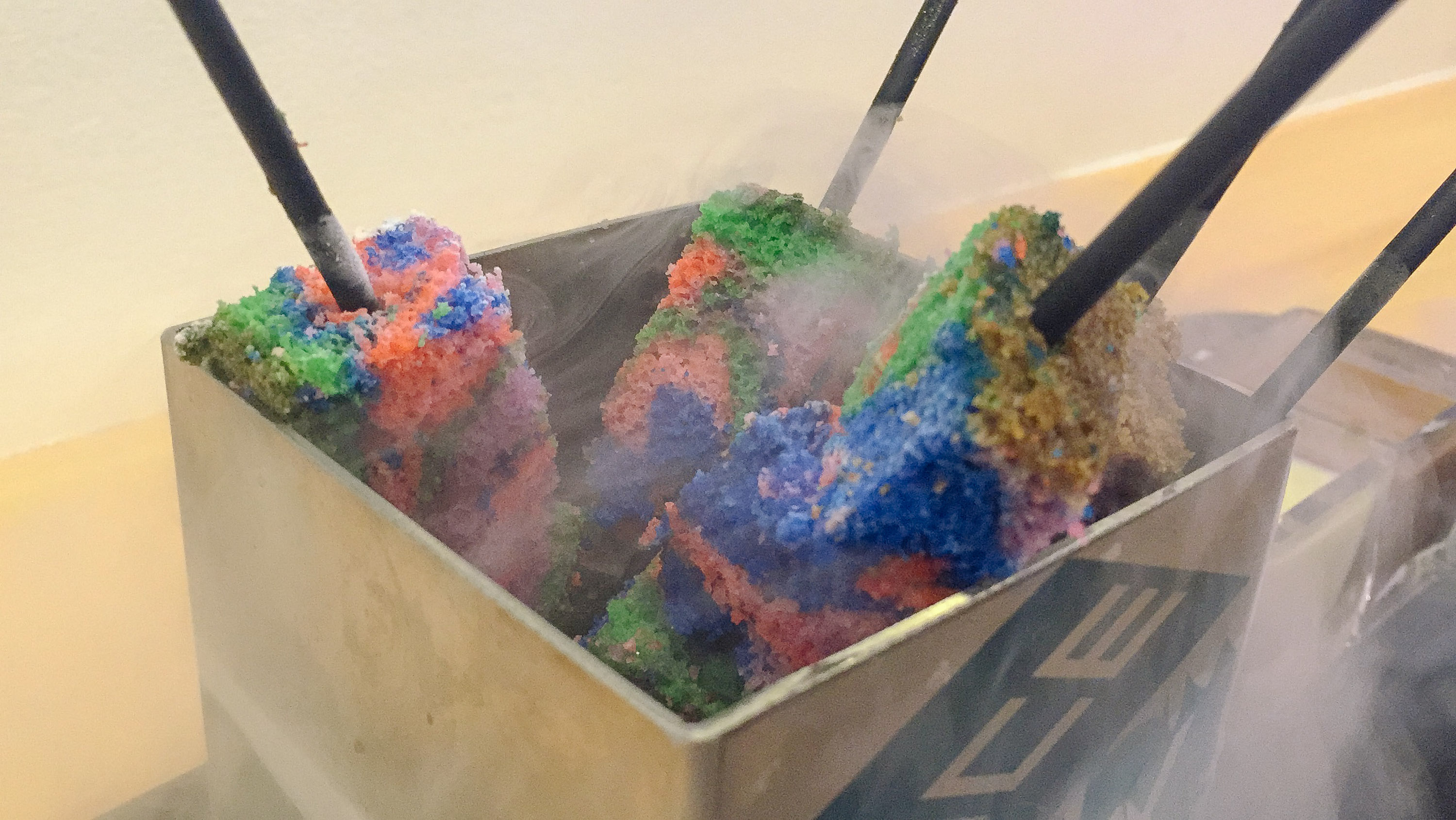 Chix 'N Biz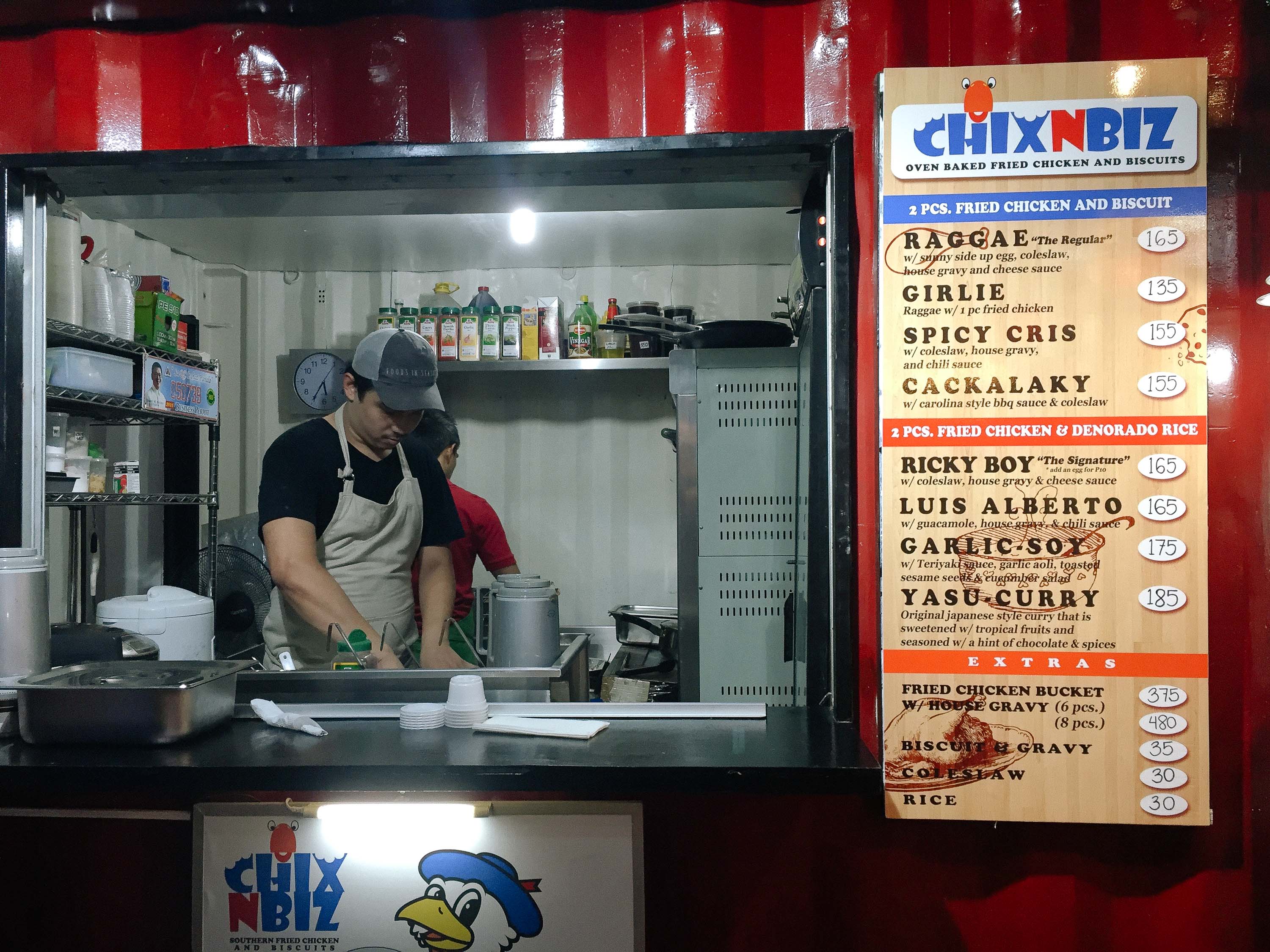 Chix 'N Biz sells classic oven-baked fried chicken and biscuits, but they offer a more Filipino-friendly combo as well. The "Ricky Boy" (P165) is an order of two pieces of chicken covered in gravy and cheese sauce with Denorado rice. Get a fried egg on top of your meal for an extra P10.
Hong Kong Foodie Street Food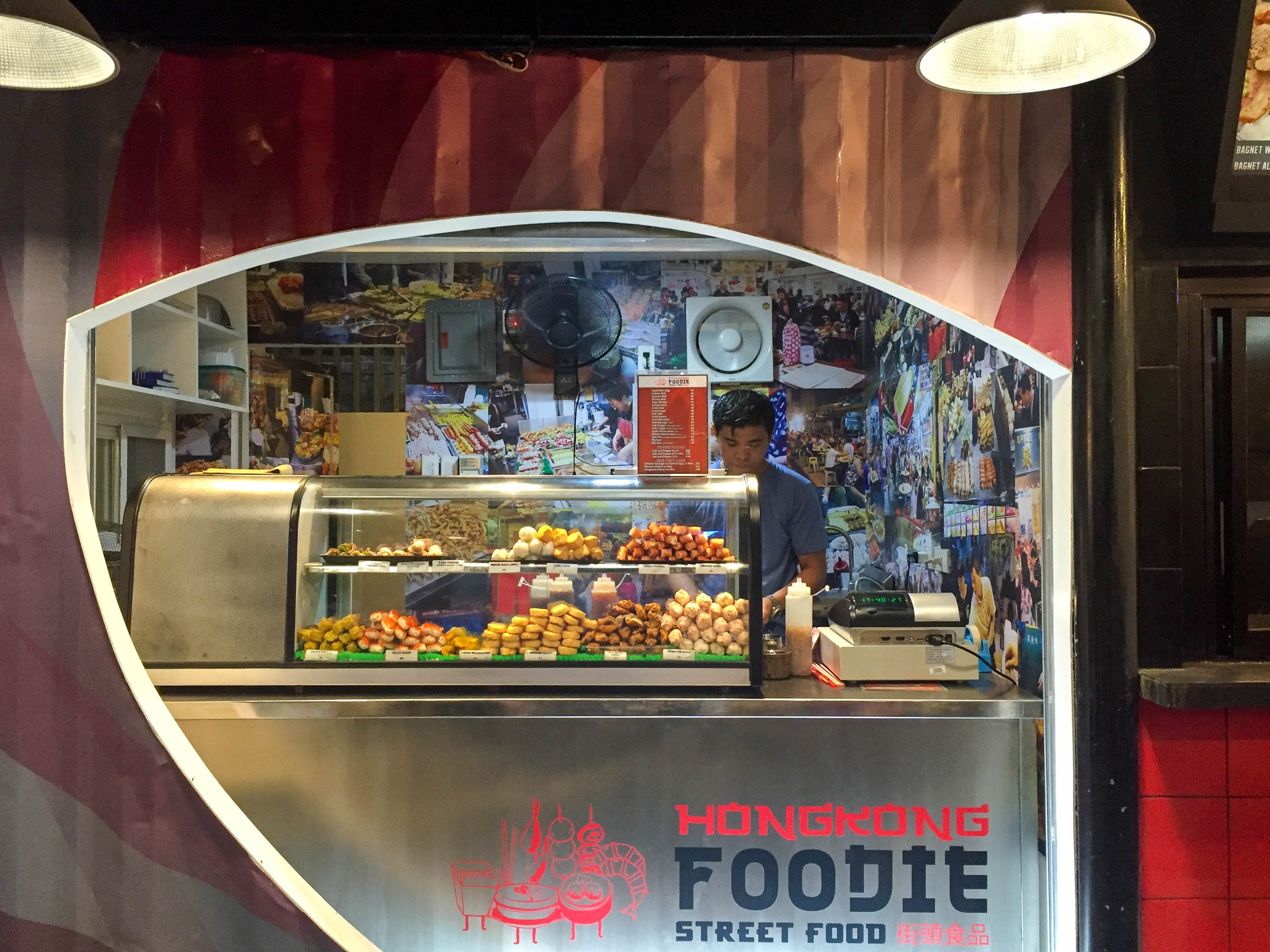 For a quick snack, Hong Kong Foodie sells a variety of fried street food on sticks. Try their scallop cake, squid balls, or lobster balls – each stick costs P40.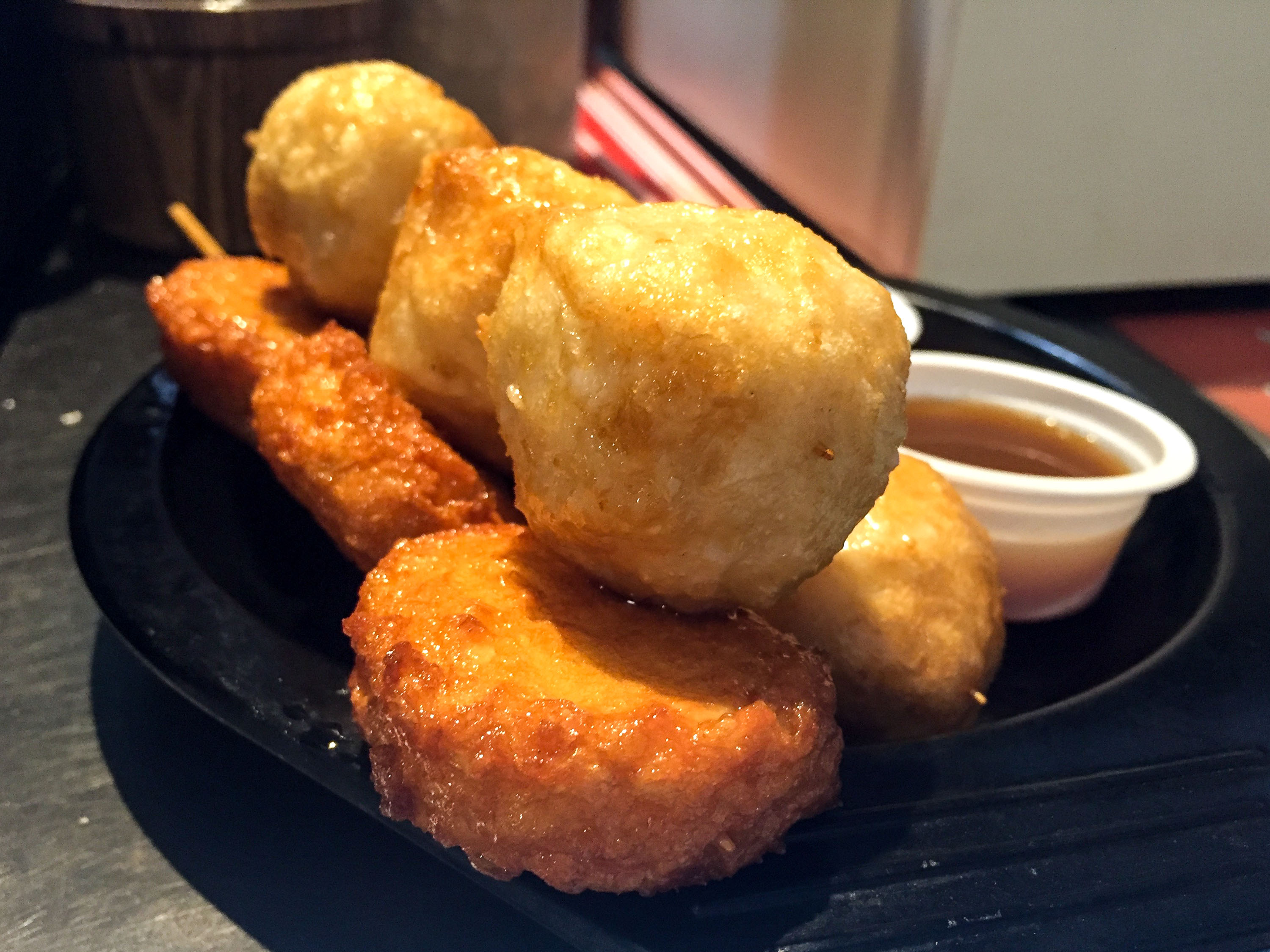 Berliner Grill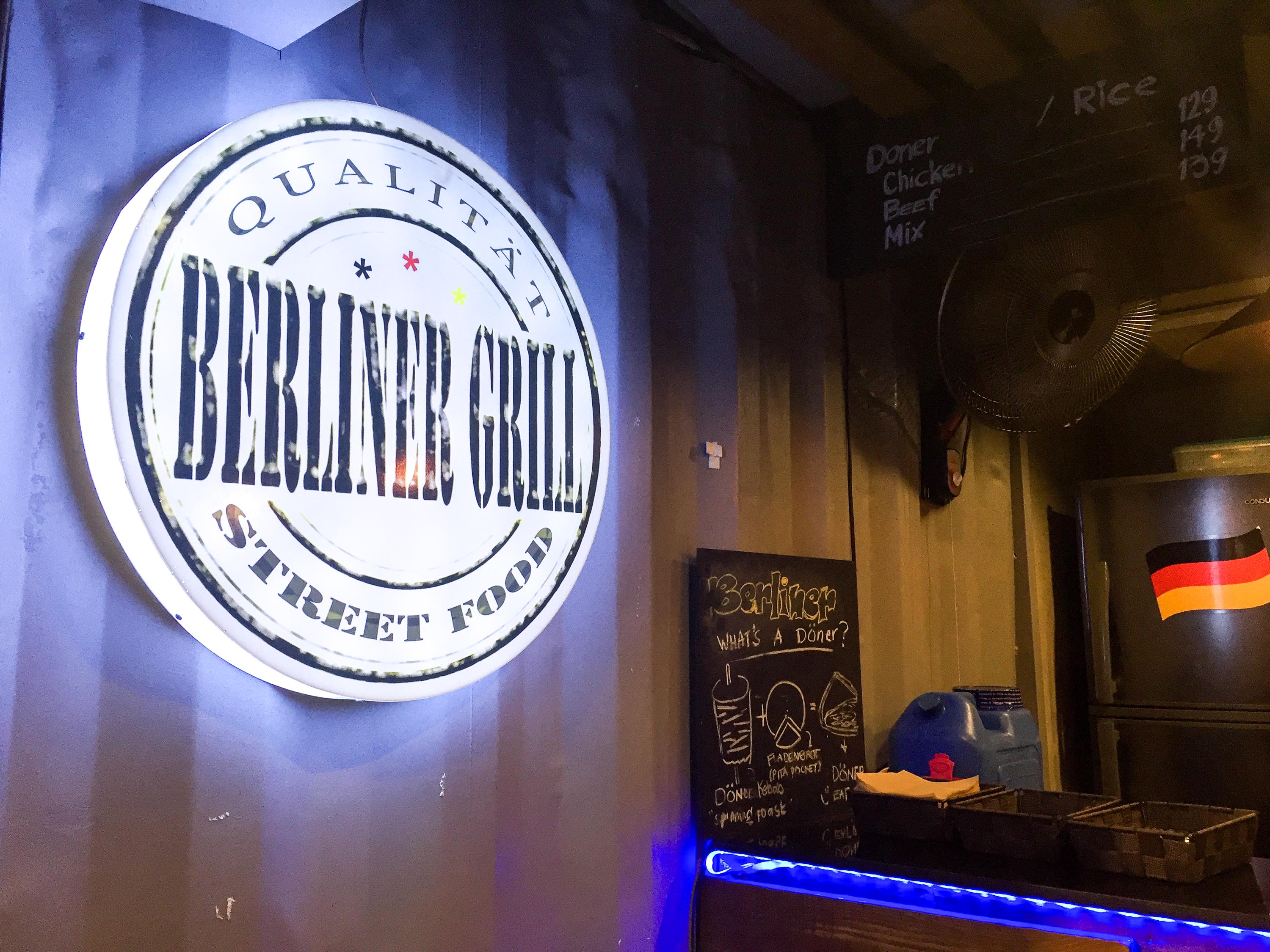 How about some German street food for something a little different? Berliner Grill sells chicken and beef döner – a German version of shawarma – for P129 and P149. Their chicken schnitzel (P179) is another favorite.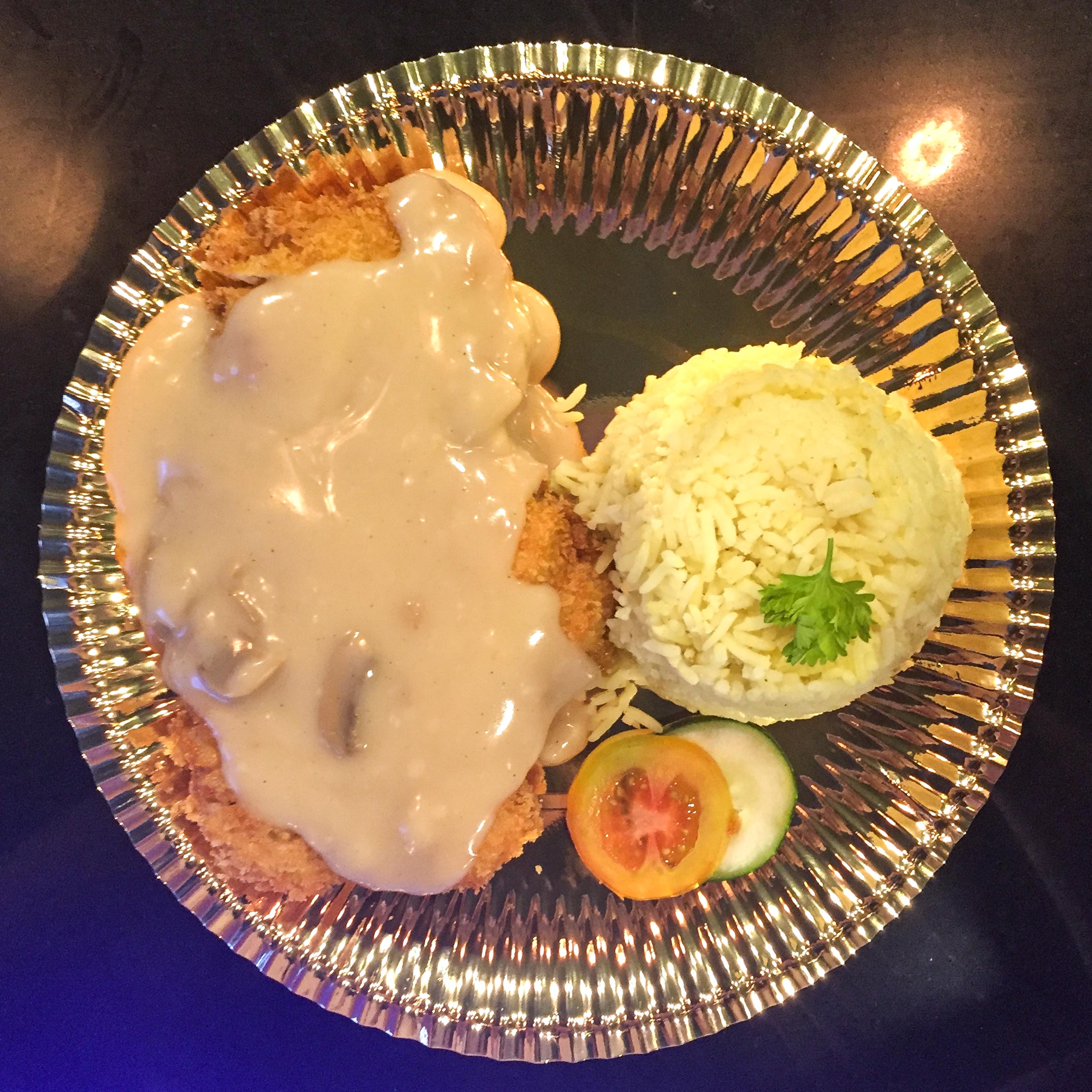 Dip 'n Dough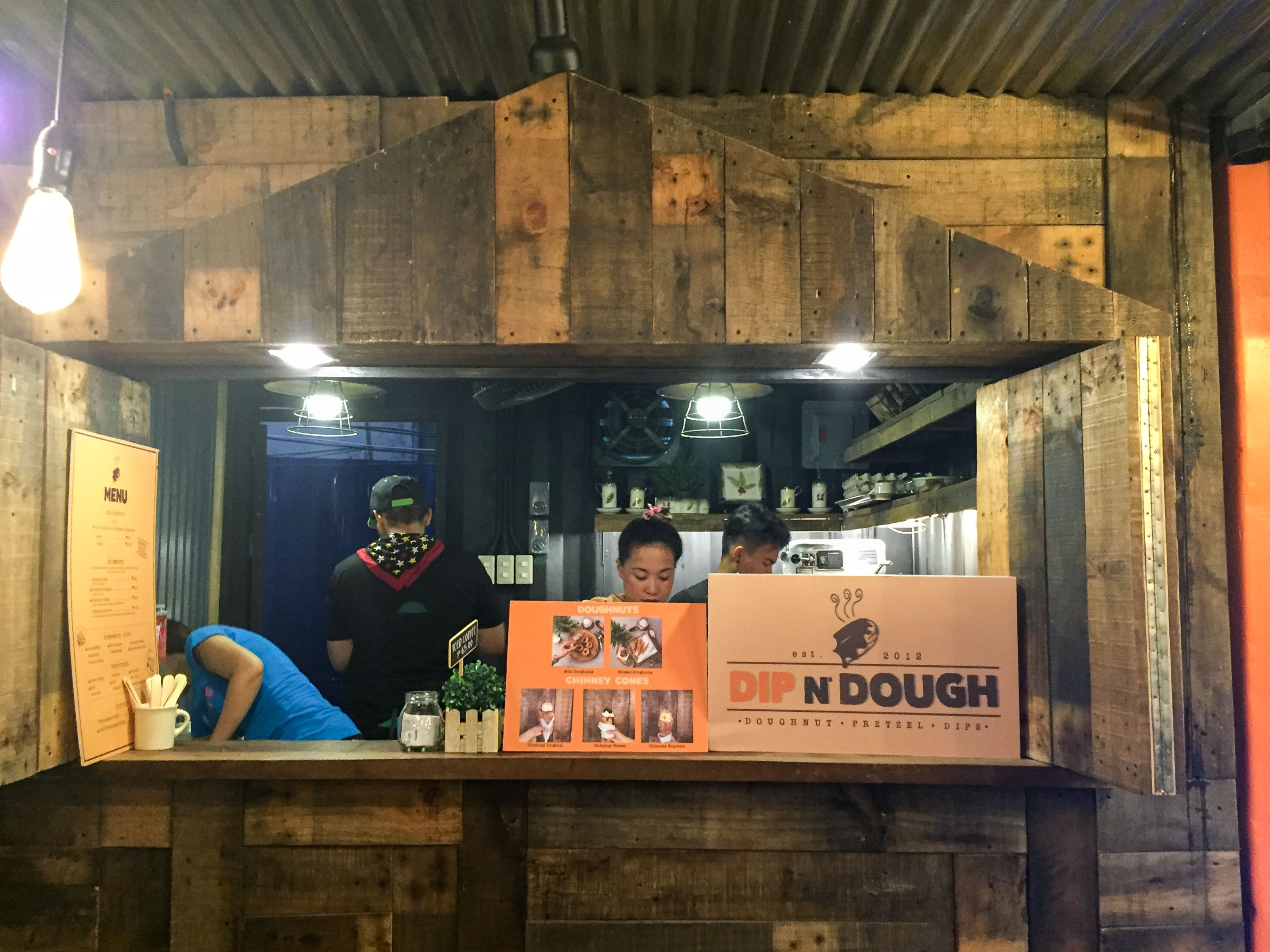 Ice cream on top of a fried doughnut cone? Yes, please! Dip 'n Dough's
chimney original (P150) is a slow-roasted dough cone with almond, cinnamon, and sugar, topped with ice cream.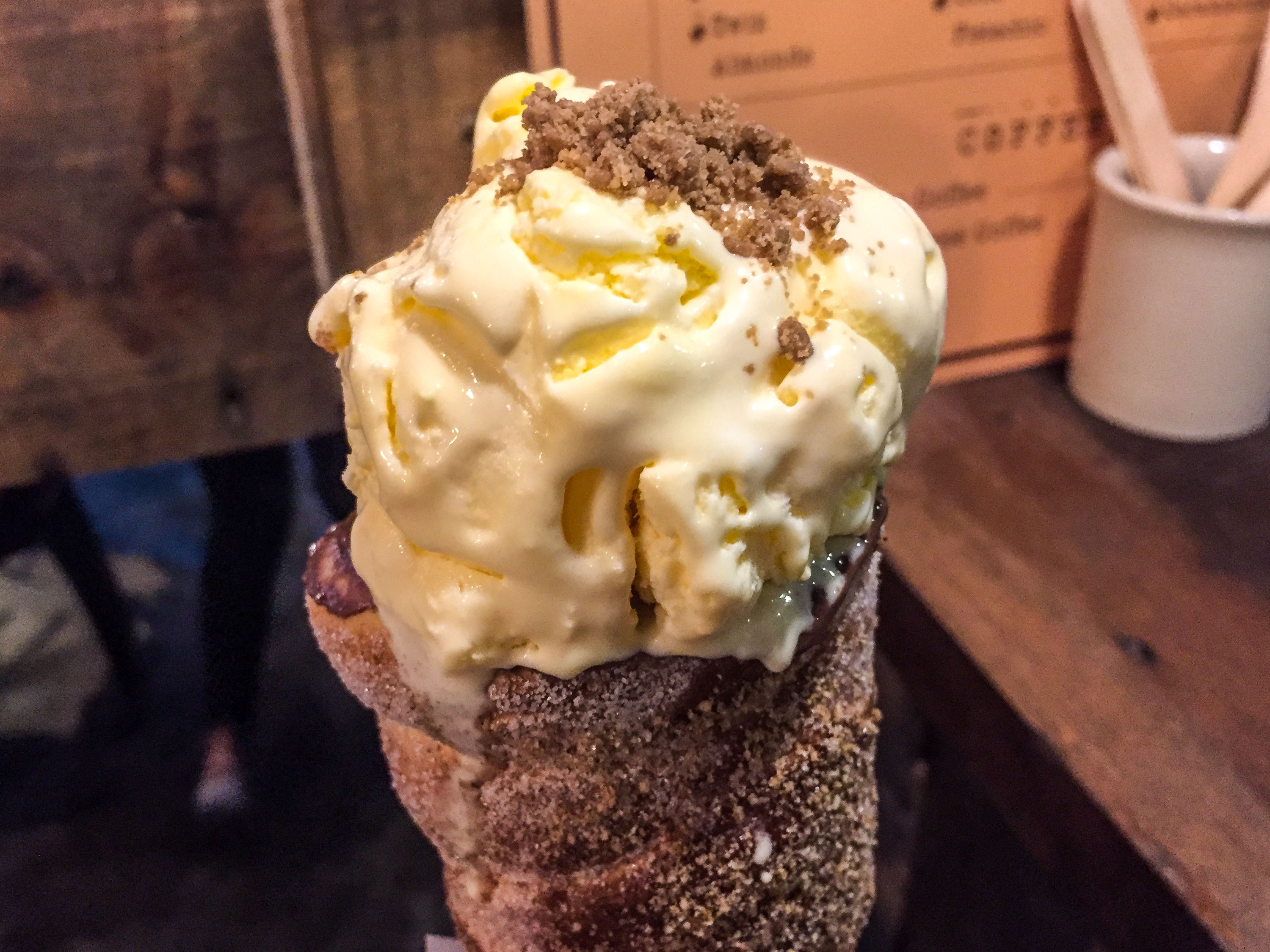 Tokyo Tempura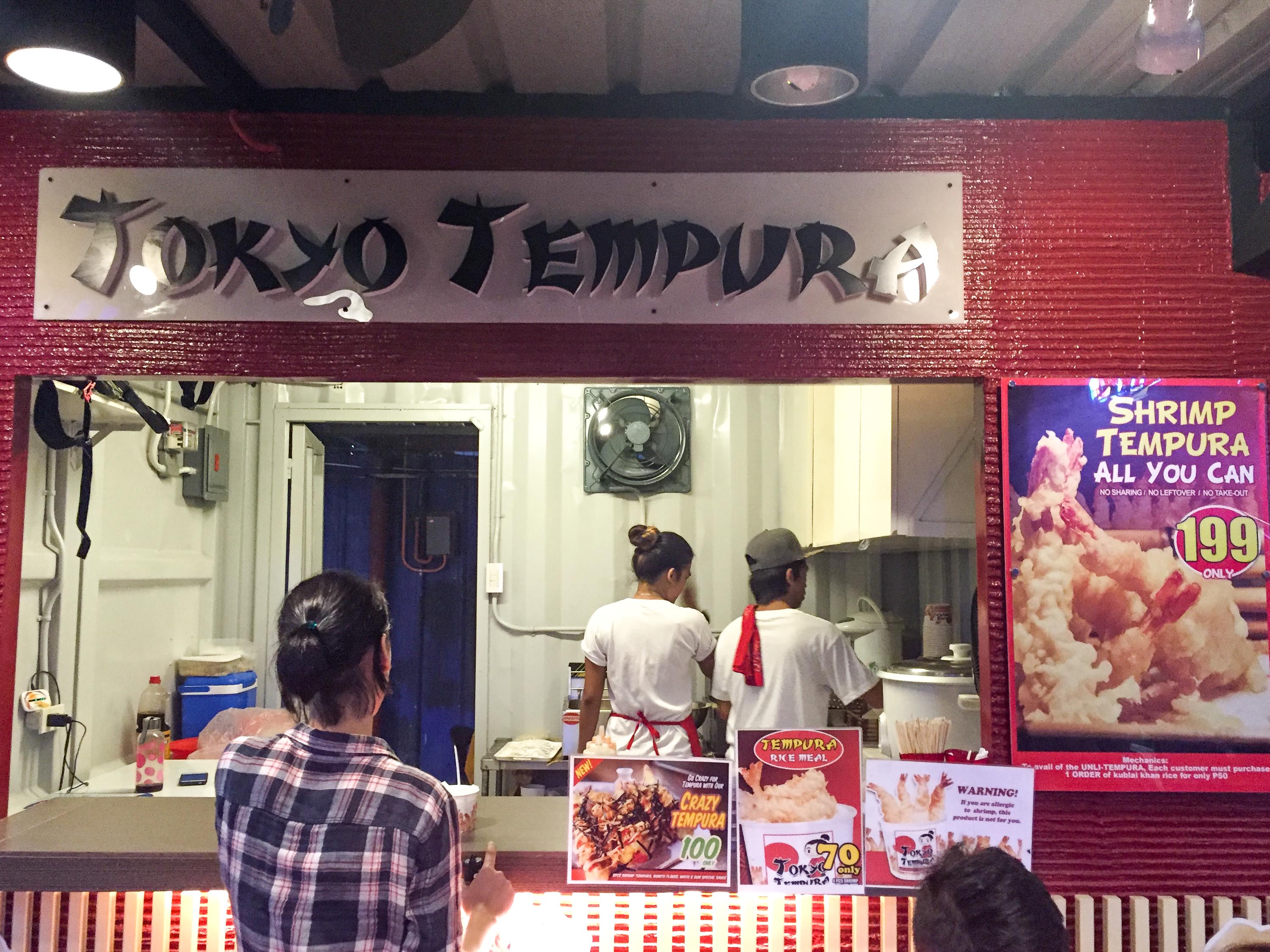 Get your Japanese fix at Tokyo Tempura where you can get a bucket of everyone's favorite Japanese classic shrimp dish at P115.
The Subwich Factory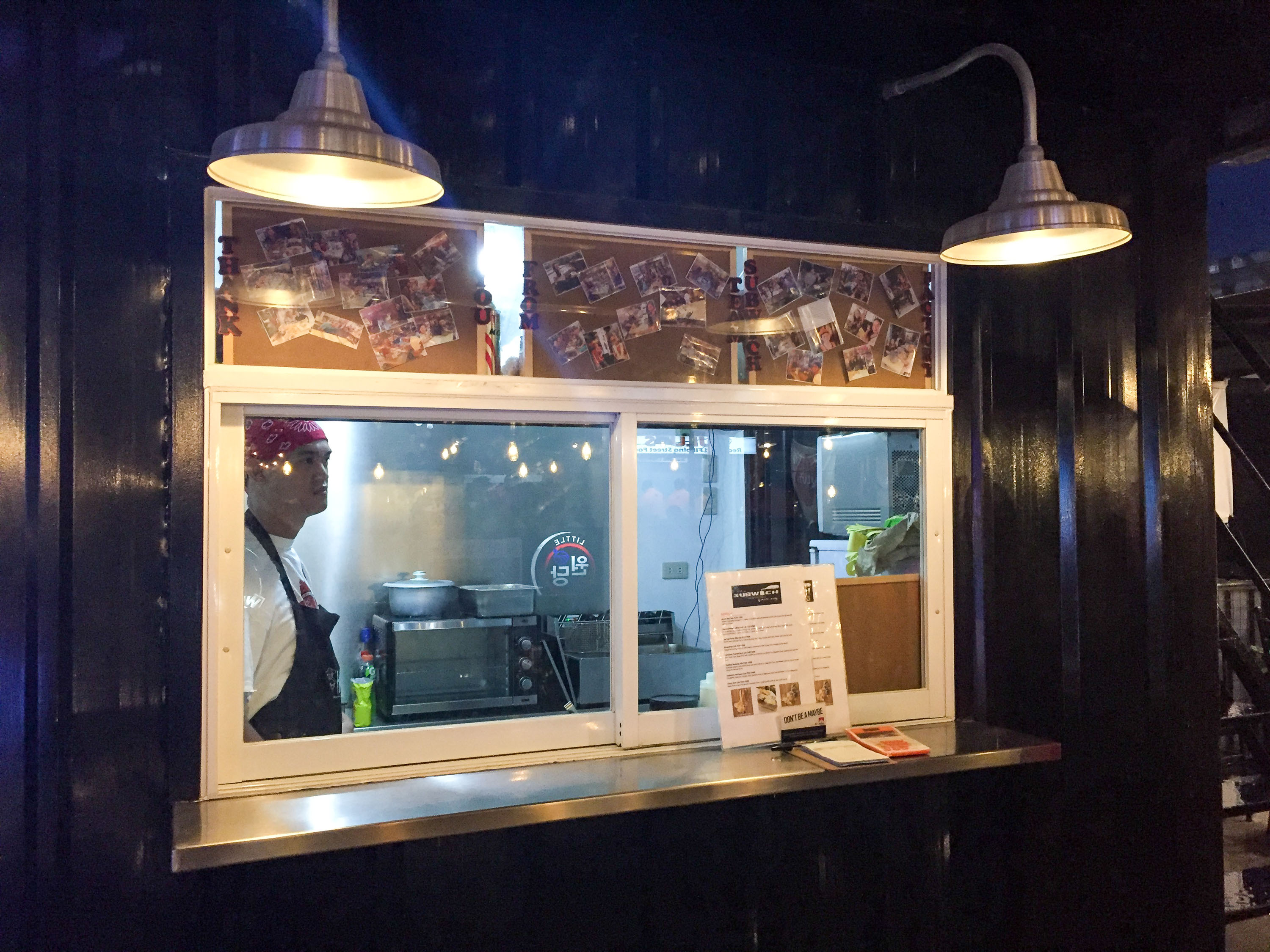 With ingredients shipped all the way from Baguio, The Subwich Factory's sandwiches are always fresh. Try their roast beef sub (P170 – 6 inches, P300 – 12 inches), topped with caramelized onions, mushroom gravy, and cheese.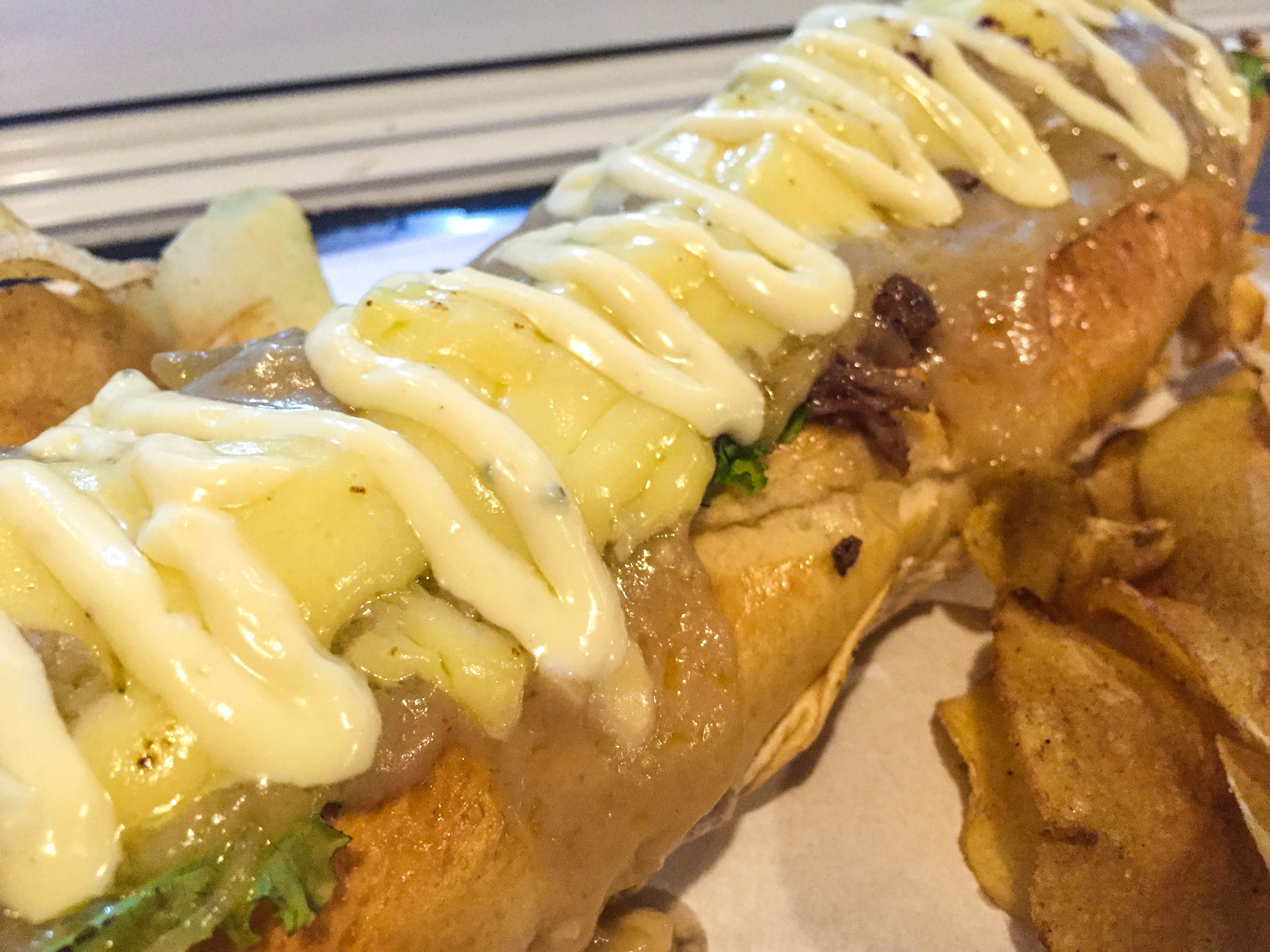 Smoke and Barrel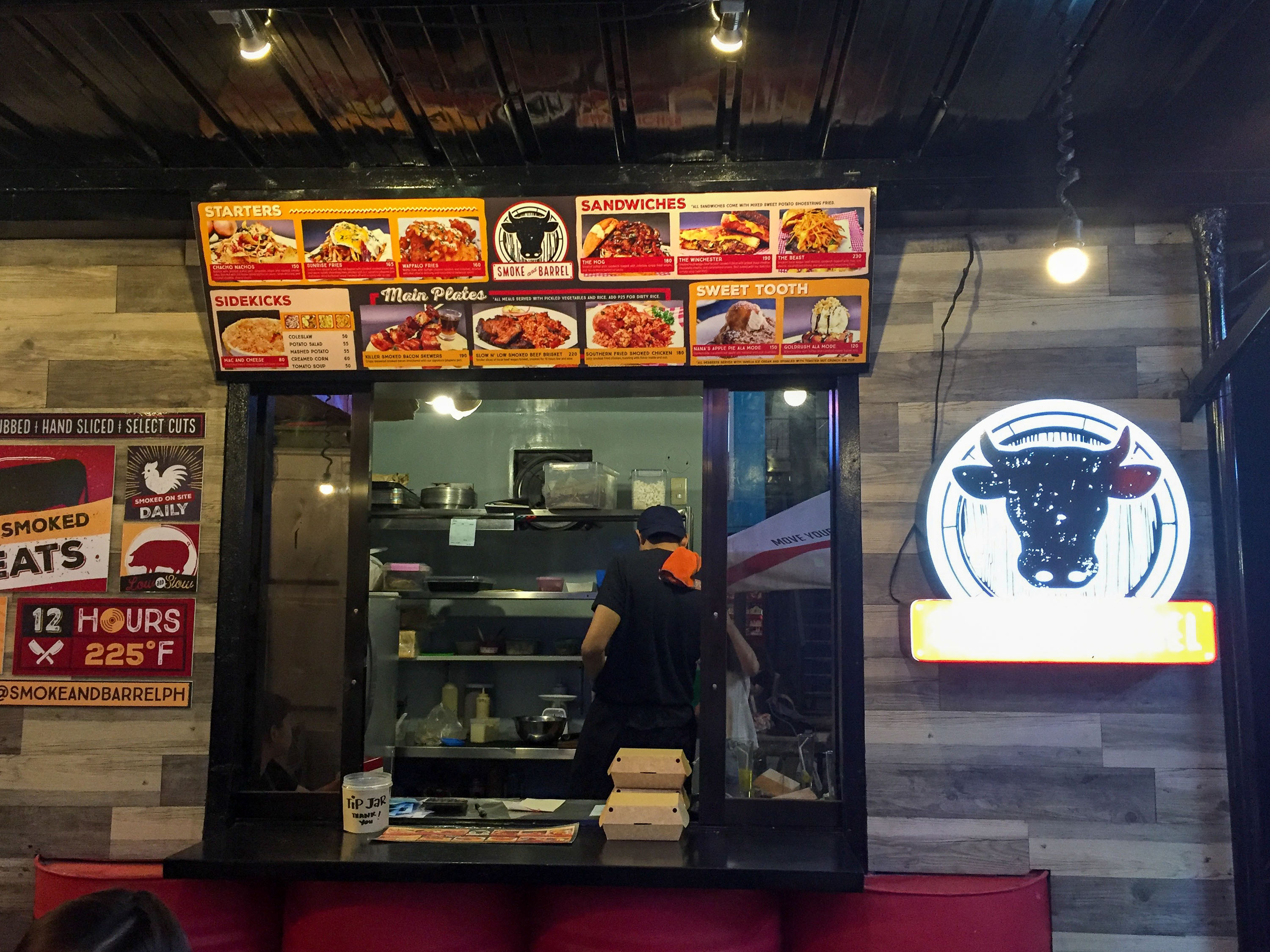 If you're craving a burger, try Smoke and Barrel's "The Beast" (P230) – local wagyu beef, mac 'n cheese, caramelized onions, and sweet potato shoestring fries.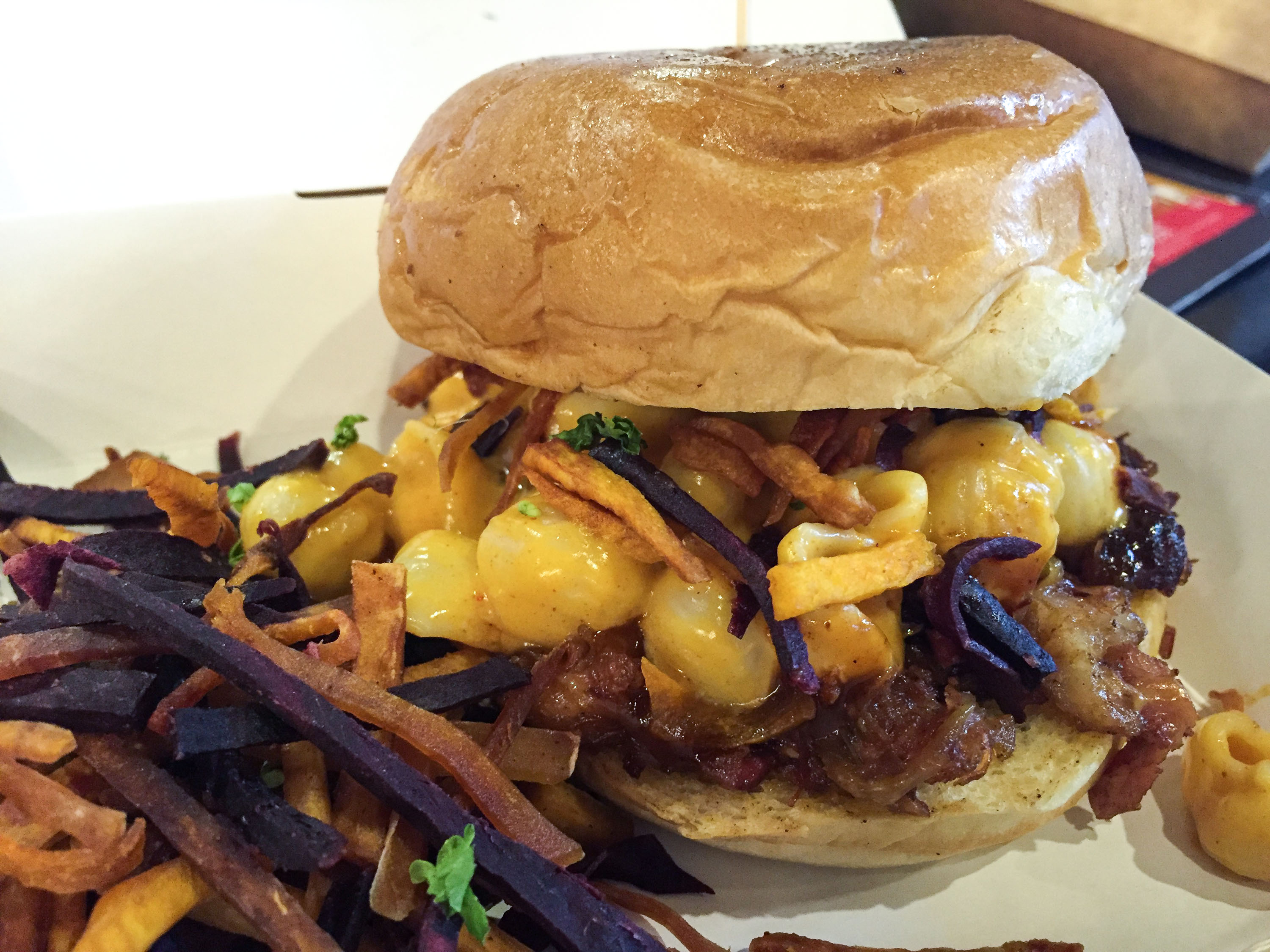 Which stall do you want to try out at The Yard food park? Let us know in the comments! – Rappler.com