Engagespark reshapes the tech behind automated calls to power campaigns that do everything from teaching financial literacy to saving women from rape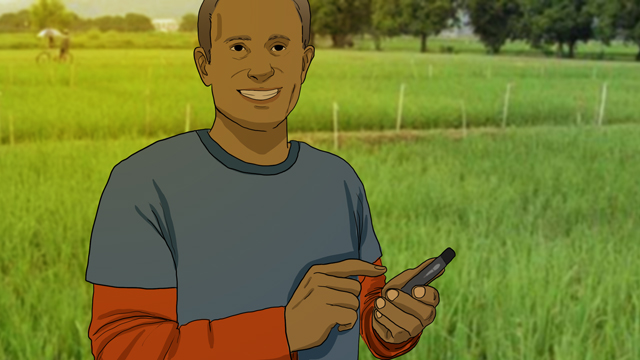 MANILA, Philippines – Filipinos love soap operas. From rural villages to posh subdivisions, these telenovelas are sometimes the country's great equalizer. 
This is probably why the humanitarian aid agency, Mercy Corps, borrowed the format in order to reach out to people – specifically, those hit by 2013's typhoon Yolanda. 
The NGO had realized that while the survivors were receiving cash transfers to help them get back on their feet, they weren't educated enough on budgeting the money.
So they designed a financial literacy campaign to teach beneficiaries the basics of budgeting and saving money with the hope of preparing them financially should another disaster hit. 
Compelling idea. The next question: on what platform do they deliver it? 
Enter Engagespark, a Cebu-based startup that lets companies, NGOs or individuals build information dissemination campaigns through Interactive Voice Response (IVR). IVRs or automated calls are those pre-recorded messages you interact with when calling a fastfood delivery hotline or your telco service provider.
In the case of Engagespark and Mercy Corps, however, callers weren't asked whether they'd like to upsize their drink but rather on what they'd do when faced with a certain financial problem.
The fictional story focused on a Filipino couple named Ben and Joy and their decision-making process when faced with money problems. The listener would then be asked what they'd do if they had been in the campaign protagonists' shoes. The hope was that they'd eventually learn from the lessons imparted by the makeshift telenovela.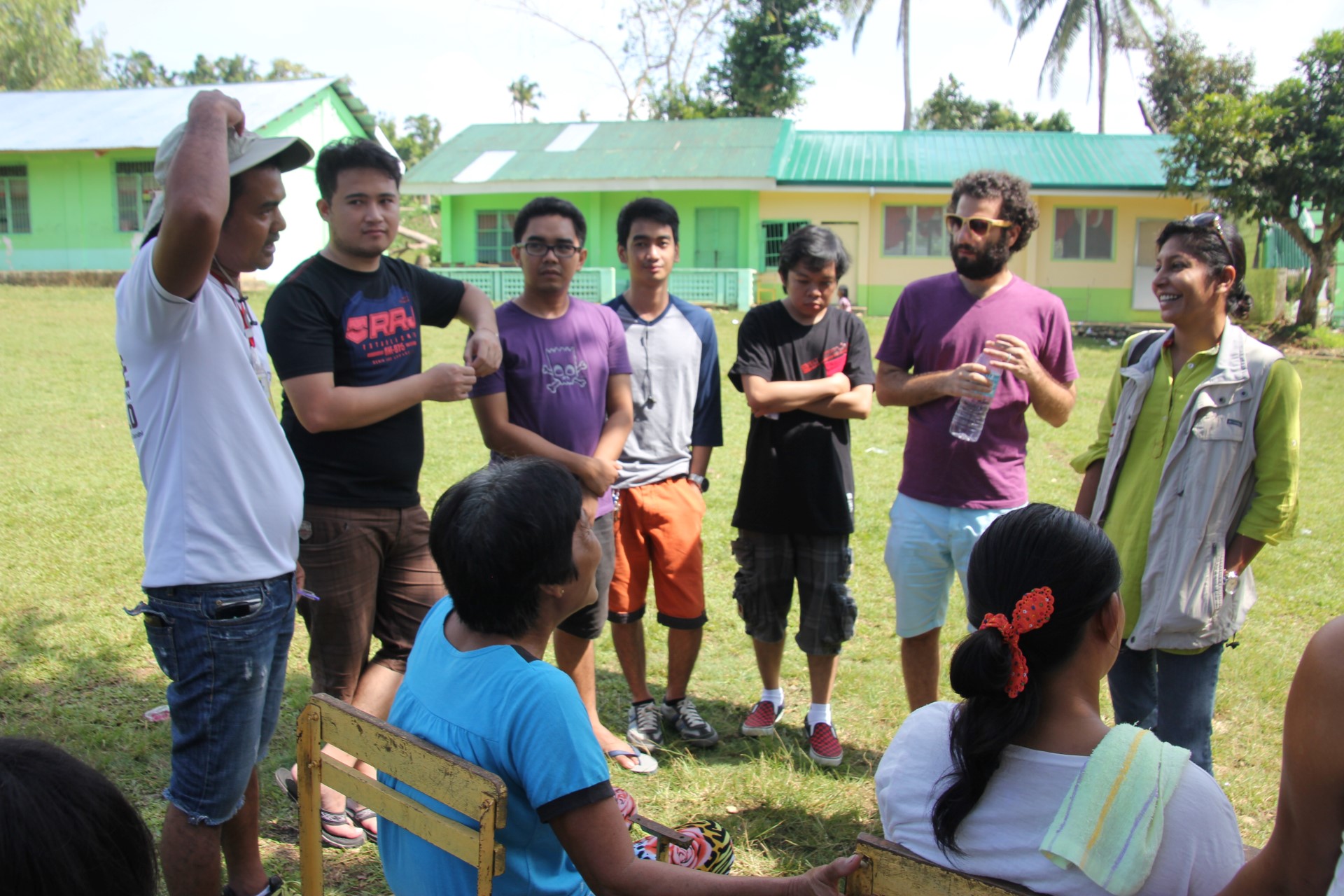 Along with the automated calls, the campaign was assisted by a text-based version. A blog entry on the Engagespark website talks about the campaign's success: "Over the six-week period, Mercy Corps was able to send and receive more than 725,000 sms messages and voice calls to approximately 20,000 recipients under the program."
In an era where almost everyone seems to be on Facebook, just how did the antiquated technology reach a level of engagement that digital marketers would probably die for? Simple: it only feels like everyone's on Facebook. In reality, a considerable portion of the population still aren't online. By the estimate of Google country manager for the Philippines, Ken Lingan, 50 million Filipinos are now online or just about half of the population. 
Engagespark CEO Ravi Agarwal puts another dent on that number: "15-20% are only online intermittently, usually when they got to the mall."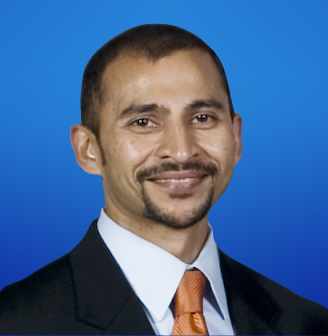 This, along with his time working with NGOs in developing countries in Africa and Asia, led him to believe that technology as old as automated calls can still be a powerful change agent. 
Connecting the unconnected
The idea to use this technology for social development came from Agarwal's time volunteering with the Grameen Foundation – a non-profit org focused on poverty alleviation – in Ghana. 
"Ghana has really high infant mortality rates and one of the things we did was send out weekly automated calls to pregnant [women] who had no access to the internet. Many of them weren't even literate," he explained.
"So once a week they'd get a call on their old phones with a pre-recorded message detailing the stage of their pregnancy and important dietary and health steps they should take to ensure their baby's health. The knowledge was important because women in these rural areas didn't know what was the best way to have a successful pregnancy," he said.
The campaign made him realize how effective these IVRs could be to educating the poor around the world.
"In the US, everybody hates [IVRs] as they are used for telemarketing but I realized that in developing countries, people have never gotten them and so they aren't sensitive to these robo-calls; they don't have the built-in suspicion of them," Agarwal said. 
"Since they have never experienced them before, they get intrigued by these calls so it's a very powerful way of interacting with people aren't connected to the Internet," he added. 
The campaigns are also cost-effective as the tools and infrastructure needed are already present. Even in rural areas, most people have cellphones – although they aren't smartphones that can connect to the internet, Agarwal pointed out. 
His assertion is backed up by research from the Grameen Foundation which found that 6 billion mobile phones are being used throughout the world, with approximately 75% of users living in developing countries. They represent the most likely candidates for the IVR campaigns. 
Another crucial point is that IVR technology is interactive even on an old phone. A campaign can be set up for people to call a number and press different keys to access different information i.e. "Press 1 to learn about malaria" and "Press 2 to learn about HIV" with each option leading to more choices.
"This technology has been around for decades, but the missing gap was that it has never been affordable or easy to use for non-IT people," Agarwal said.
Engagespark's platform tries to solve that. They give NGOs or firms the ability to develop an entire campaign that can reach thousands of people without the need to hire IT people or buy servers. Users can design a campaign and upload voice recordings onto a system on the Engagespark website with Agarwal pointing out that the set-up can be less than 15 minutes online.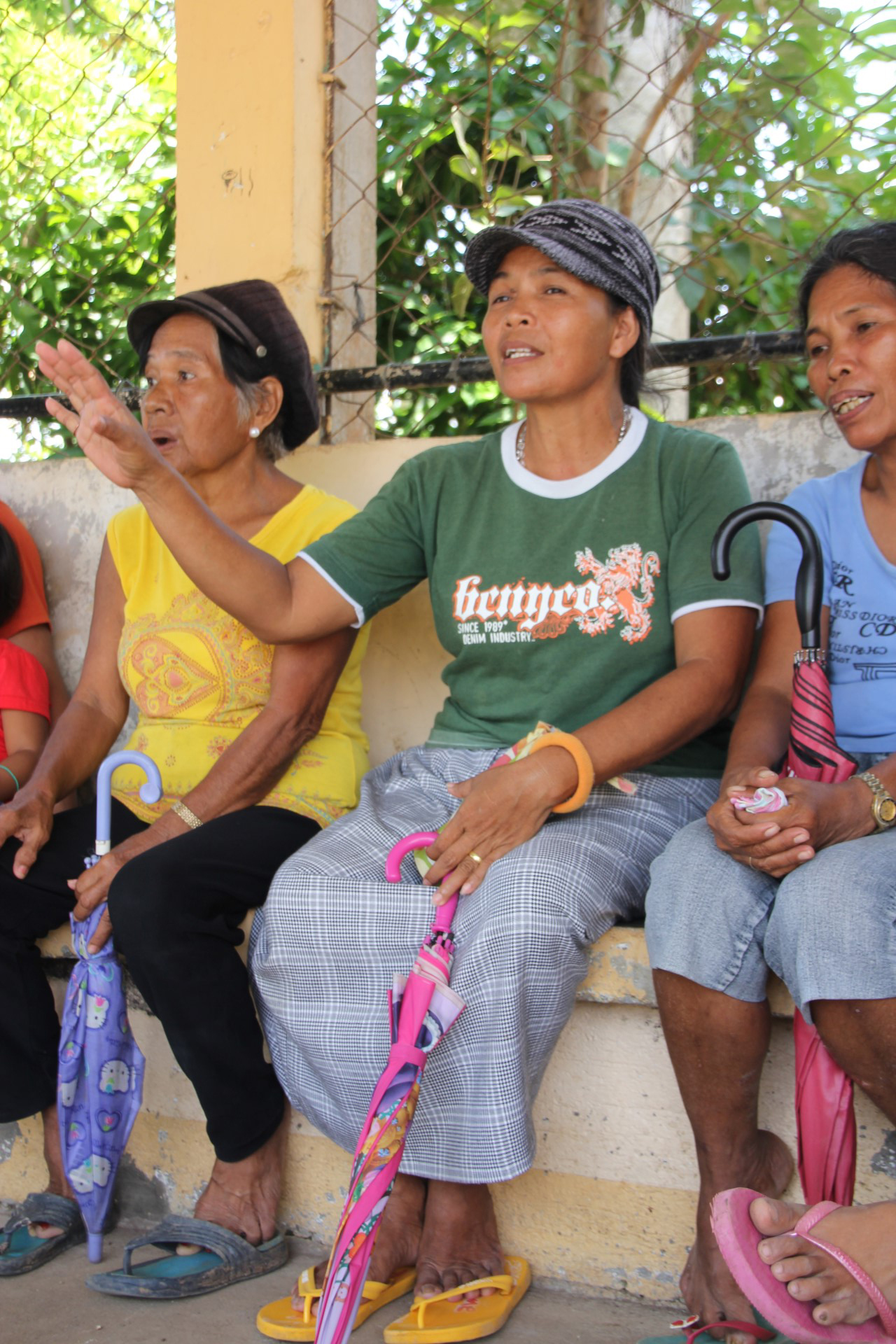 "We designed it to be simple, so if you can use Facebook, then you can design an interactive voice campaign that can reach people in Mozambique," he emphasized.
Thousands of possibilities
The firm, which started in November 2012, is now used by over 90+ NGOs and businesses around the world including the Asian Development Bank (ADB), The United Nation's World Food Programme and the aforementioned Mercy Corps.
NGOs have used Engagespark to create campaigns ranging from teaching farmers better agricultural techniques to assessing the impact of skills training. The ADB used the platform for a survey campaign in Sri Lanka where the youth can enroll in skills development programs. Another project in Mozambique taught cotton farmers how to get better yield.
One of the most important applications borne out of the plaform was an anti-rape hotline for a Syrian refugee camp in Jordan. In the campaign, a woman can miss call a number which leads to a recorded message. If she presses "1," the platform would instantly send out an sms to emergency help services.
Why the need for a miss-call? "Having cell phone load is a big problem in rural areas and NGOs often get around this problem by posting information in billboards and having them miss call a number so that they can receive the automated call," Agarwal explained.
In other instances, Engagespark has partnered with local telcos to provide toll-free short codes that users can text to receive an automated call. For example: texting the word "HELP" would trigger a call. 
Consider Engagespark then as a stepping stone for those who have yet the financial capabilities to afford a reliable internet connection. Like Facebook, Engagespark offers a way to connect – only this time, there's no sleek user interface or the ability to tag a person or whatnot. Yet it serves a fundamental purpose: to make a particular segment's voices heard.  
"In most developing countries, the bulk of citizens have not been able to engage in sufficient numbers to make their voices heard and create change in that country. Now that most people in these countries have a phone, these campaigns can be [a] very effective way to give them a voice and mobilize them around causes, from anti-corruption to protecting the environment," Agarwal concludes. – Rappler.com
---
Thousands of jobs are waiting for you back home. Click here to find a job in the Philippines on the Rappler x Kalibrr Job Board.