Senate President Pimentel supports the formation of a Constitutional Commission, saying it would help Congress save time as it focuses on other legislation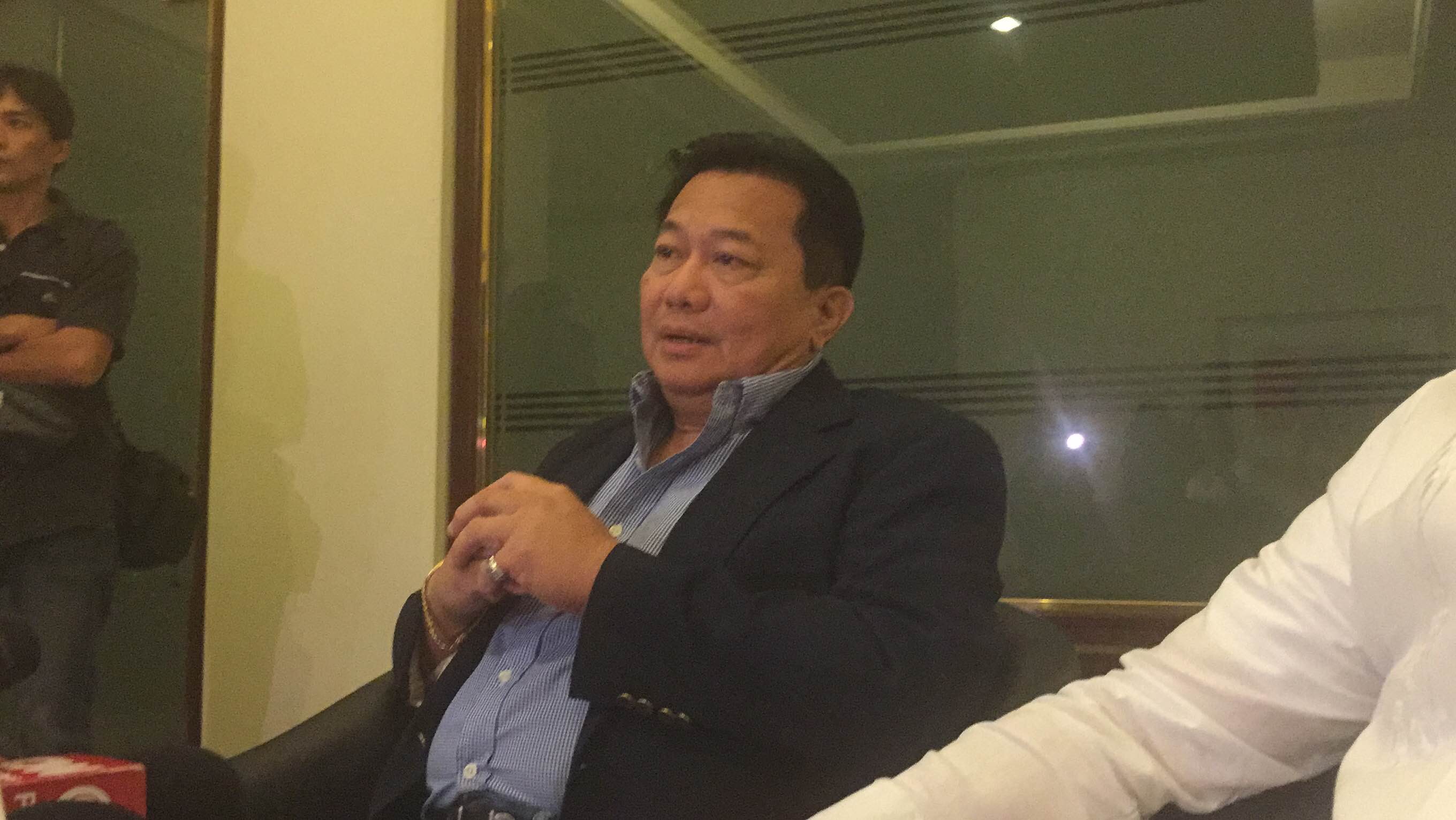 MANILA, Philippines – House Speaker Pantaleon Alvarez said Malacañang has already asked him to draft the executive order (EO) to form a Constitutional Commission (Con-Com) that would study charter change and help the Constituent Assembly.
"Well, to be honest about this, the Executive Secretary [Salvador Medialdea] called me already, asking me for the draft of the EO," Alvarez said on Tuesday, August 9, after meeting with some leaders of the 17th Congress to flesh out plans to shift to federalism.
Under a Constituent Assembly, which President Rodrigo Duterte prefers, sitting lawmakers turn themselves into a body that would amend the Constitution "upon a vote of 3/4 of its members." 
The proposal to adopt this mode has been met with criticism from lawmakers and analysts, who say Congress cannot be trusted to amend the Constitution without putting their self-interests first.
This prompted Alvarez to suggest to President Duterte to issue an EO forming the Con-Com – a "council of wise men" composed of experts who would draft a Constitution in 6 months while Congress focuses on legislation first.
The Con-Com will then submit its proposal to Congress sitting as a Constituent Assembly, which may adopt, revise, or even decline the Con-Com's recommendation.
Alvarez said he began drafting the EO last week and he plans to meet with Medialdea this week to present the draft for Malacañang's approval.
Duterte has defended the Constituent Assembly, saying he would close down Congress if they ruin the charter. 
'Con-Com saves time'
Senate President Aquilino Pimentel III supports Alvarez's proposal to form a Con-Com because it saves time for Congress.
"We would appreciate all the help that we can get so if this council of wise people can do the constitutional research for us while we deliberate the budget, then well and good, right? Of course, if we'll convene as a Constituent Assembly and be involved in constitution drafting, we should be reading now. We have to be ready," said Pimentel.
He added that even without the EO, the Constituent Assembly would likely hire consultants that would play a similar role as a Con-Com.
"It's a very good idea. If the EO isn't there, we'll do a similar thing anyway. When we write the Constitution, we will hire the consultants who are knowledgeable about the Constitution. It amounts to the same thing," said Pimentel.
On Tuesday, Alvarez and Pimentel met with House Majority Leader Rudy Fariñas, Senate Majority Leader Vicente Sotto III, Senate Minority Leader Ralph Recto, and senators Joseph Victor Ejercito and Loren Legarda to discuss their plans for the Constituent Assembly.
They said that the 17th Congress would prioritize passing the 2017 budget before they focus on shifting to federalism. 
Under federalism, the Philipines will be divided into autonomous states that will have jurisdiction over their own laws, finances, development, infrastructure, industries, and culture.
The national government will only take care of matters with nationwide bearing, like foreign policy and national security.
For Duterte and his allies, federalism will empower all provinces in the country and remove the concentration of wealth and power out of "imperial" Manila. – Rappler.com