As traffic gets worse in Metro Manila, some citizens are banding together to work out solutions of their own – with the help of social media and technology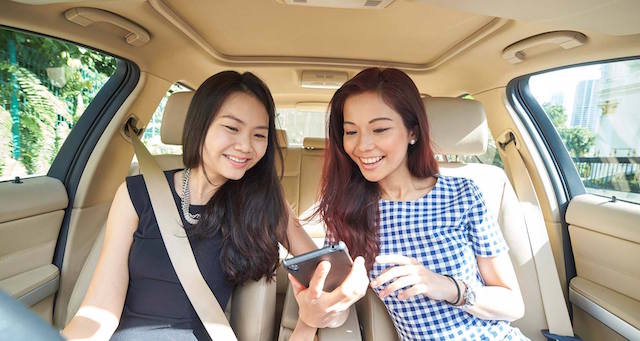 MANILA, Philippines – To get to her office everyday, IT professional Christine Sioson readies herself for at least two hours of travel time. She wakes up early to catch a UV Express shuttle from her home in Cainta, then walks the last few meters to her office in the Ortigas business district. 
For pharmacist Erika Guanzon, the trip from her home in Sucat to her Bonifacio Global City office involves a shuttle and a taxi ride, which costs an average of P270. She wakes up early every day, because there's no telling how long the shuttle queues will be – and what time the vehicles will leave.
These are stories that have become all too common in the Philippine capital region, where traffic is hellish and long, and stressful commutes are more the norm than the exception. Desperate Metro Manila residents turn to various transportation options just to ease their daily suffering, increasingly trying out tech-based solutions as an answer.
Sioson and Guanzon both found their own solutions through carpooling. Sioson recounted how she saw a Facebook ad promoting a new service. At the time she decided to try it out, the Germany-based company Wunder was just a month into its operations in Manila.
Months since her first carpool ride, Sioson now helps manage a community of Wunder users from the eastern part of Metro Manila. The group – now 400-members strong – coordinates on pick-up points and departure times, routes, and the number of car seats available for shared rides.
The whole process, coordinated via a group chat on Viber, is systematic and organized. There's a template that drivers use to post available seats. There's an etiquette guide for potential riders. The group bans riders who are rude or who turn up late at designated meeting points.
Coming from her frustration of the hassle of everyday commute came a concerted effort to look for a sustainable and viable transport solution. It's the marriage of technology and community organizing, as commuters take matters into their own hands to create solutions that the government cannot currently provide.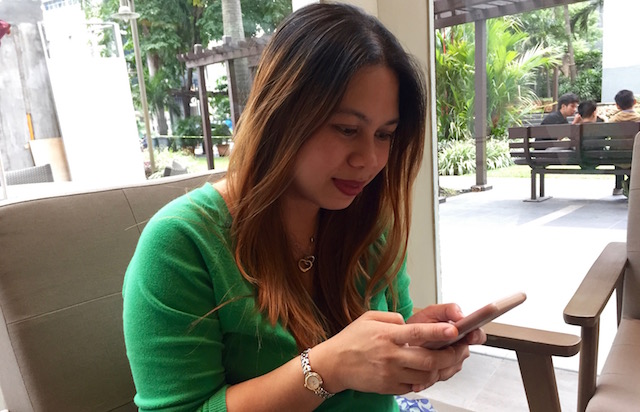 Addressing safety concerns
Carpooling has long been touted as one solution to the traffic menace. Last year, a government agency launched its own carpooling app which makes use of social media profiles, similar to Wunder's approach. More recently, popular ride-hailing service Uber launched its own version, UberPOOL, which promises cheaper fares to compensate for potentially longer travel time and detours. 
But Wunder sells itself as a "real carpooling service," in that it operates on a not-for-profit model, according to the firm's Manila community manager Arnold Cesar Romero. (READ: Getting around Manila through tech-based carpooling)
"Drivers in Wunder are only allowed to set their everyday travel details from home to work and back. The app will not be able to handle intervening travels in between, thus discouraging users from using Wunder for commercial purposes. Further, the costs that passengers share are set by the application and are calculated so that profit cannot be made," Romero said.
Romero said the most active neighborhoods in their system come from Malabon, Caloocan, and Marikina, with many of the riders heading to business districts in Makati, Pasig, and Taguig.
Based on their data, riders save around 21 hours every month compared to taking public transportation. Drivers also earn up to P5,000 every month for sharing empty seats in their cars.
But carpooling services share the same challenge: getting riders to be comfortable with the concept of sharing rides.
Both UberPOOL and Wunder require registration; Wunder also links social network profiles so that riders and drivers can check out each other's profile and decide whether or not to share the ride.
Guanzon acknowledged that everyone would feel cautious on their first carpool experience. Before taking a ride, she would look at the Facebook profile of the driver, checking to see if they have common friends.
In Sioson's case, she figured that since they are all working professionals, her safety won't be compromised. 
Romero also attributes Wunder's acceptance in the Philippine market to the Filipino trait of being sociable.
"Wunder in the Philippines grew enormously since its launch in February 2016 because Filipinos are inherently trusting and caring individuals who are willing to share what they have – for drivers, that empty seat in the car and for passengers, a few pesos for gas or toll," he said.
"The one thing they don't want to share is the solitary feeling of standing in line waiting to get inside a cramped, poorly ventilated public utility vehicle and be stuck in traffic for hours," he added.
Romero also pointed out that Wunder users are also organizing themselves and building micro-communities. Sioson's group, Wunder East, is one of the most active ones; the group has even formed personal bonds with each other, organizing meetups and movie nights.
Advocacy
While Wunder users come from different backgrounds – from lawyers to accountants to BPO professionals – they have one thing in common: they're fed up with the daily stress of traveling around Metro Manila. Sioson believes it's this – plus their initiative of creating a community of like-minded individuals – that got Wunder members from the eastern part of Metro Manila to organize themselves.
The trips cost a little more than usual – the P60 fare, Sioson admits, is more expensive than a UV Express ride – but she gets point-to-point service and the assurance of a ride, minus the long lines and uncertainty of getting a seat in time to get to work.
"This is an advocacy for us. It came to a point where we were just so frustrated at the daily hassle of commuting," she said.
For her, it began simply as a way to add structure to the unpredictability of travel in the metro. But by organizing the group, she also got to help other frustrated commuters.
"It's a big help, especially to the mothers who used to get home at 9 pm or 10 pm and find their children already asleep. Now, they get to play with them, have dinner with their families, because they can get home at 6 pm," she said.
While better transportation options are the ultimate solution to the metro's transport woes, citizens are making do with what they have, creating their own solutions to benefit more people – and building their own communities along the way. – Rappler.com
---
Change the Philippines through your talent in tech. Click here to find an IT and Software job on the Rappler x Kalibrr Job Board.