A memorandum circular signed on August 22 orders appointees to submit their resignation within 7 days or face administrative cases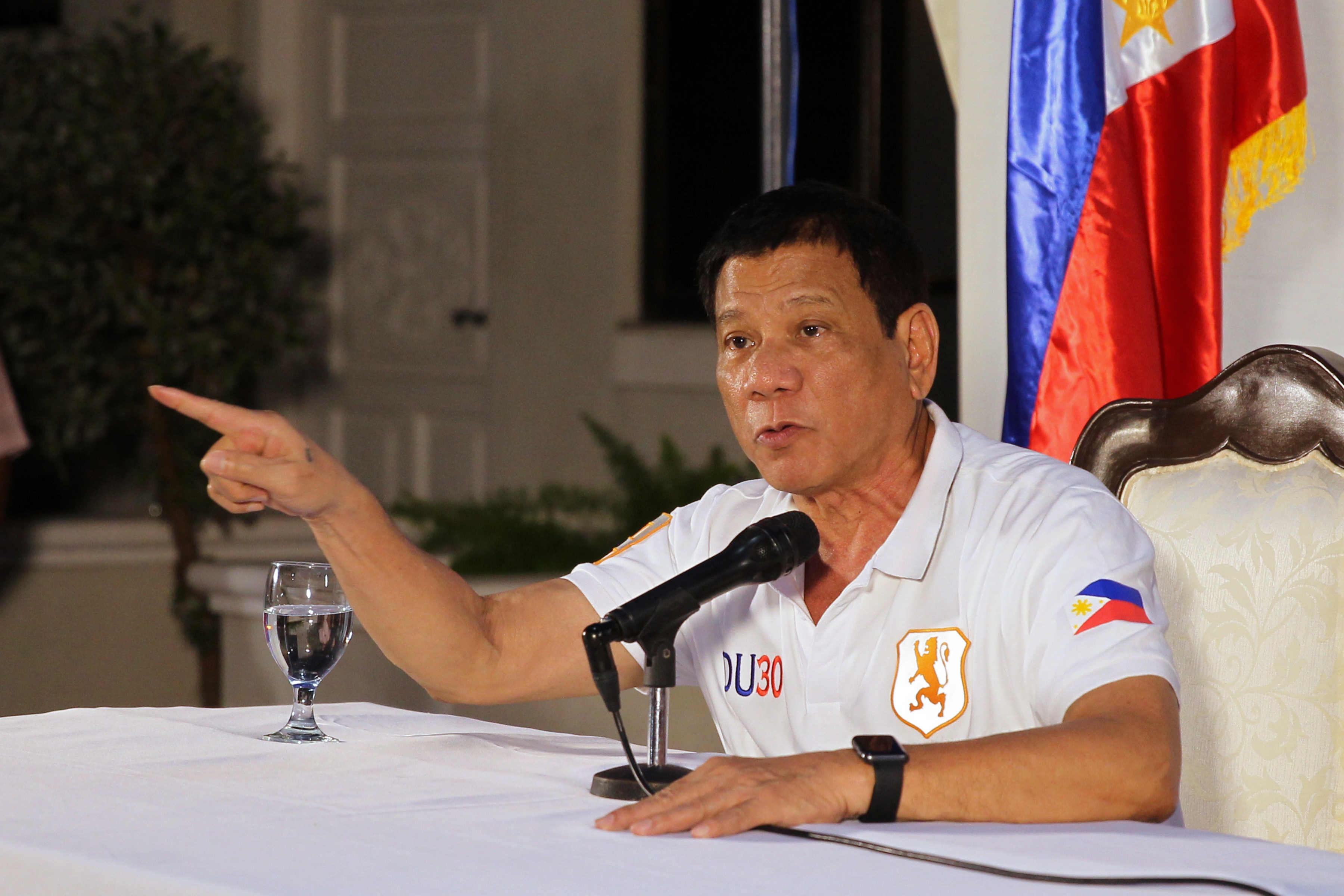 MANILA, Philippines – A memorandum circular from the Office of the President formalized President Rodrigo Duterte's order for certain presidential appointees to leave their posts.
Memorandum Circular Number 4, series of 2016 – signed by Executive Secretary Salvador Medialdea – directs all presidential appointees to "tender their unqualified courtesy resignations within seven (7) calendar days."
The circular was signed on Monday, August 22.
But the order does not cover certain presidential appointees, specifically those recently appointed by Duterte, career officials, members of the judiciary, and some others. 
The exempted appointees are:
Newly-appointed Cabinet secretaries, undersecretaries, and assistant secretaries, including presidential advisers or assistants with equivalent rank

Other officials in the executive department, including state universities and colleges, and government-owned or controlled corporations (GOCCs) appointed by President Duterte

Career officials as defined by the Civil Service Laws, rules and regulations

Judiciary

Officials whose offices are created by virtue of the Philippine Constitution (e.g. Constitutional Commissions, Ombudsman, etc)

 

Those whose appointments are currently being processed or who may be appointed by the President shortly after the effectivity of the memorandum circular
The document also states that presidential appointees in the Armed Forces of the Philippines and Philippine National Police shall be "dealt with separately." 
Appointees covered by the memorandum circular are ordered to submit their courtesy resignations to their department heads, offices exercising supervision or control over them, or offices to which they are attached. 
A copy of the letter should also be sent to the Office of the President through Medialdea.
But submitting the letter does not automatically mean the appointee is removed outright.
Duterte, or Medialdea with his authority, will first "act on" the courtesy resignations, "taking into consideration the recommendation of the department or agency head concerned."
Until Duterte acts on the resignation, the appointee is instructed to continue reporting for work and performing regular duties. 
If Duterte accepts the resignation of an agency head, the official next in rank or the most senior career official will become officer-in-charge until a replacement is appointed. 
The circular warned that appointees who fail to submit their resignations within 7 days will be held "administratively liable and meted the appropriate penalty."
The document follows Duterte's announcement on Sunday, August 21, that presidential appointees should consider their posts vacant.
He explained his measure is rooted in his belief that, despite his administration's efforts, corruption persists in certain government agencies.
He named two government agencies – the Land Transportation Office (LTO) and Land Transportation Franchising and Regulatory Board (LTFRB) – as among the most corruption-ridden agencies.
But because of the exemptions in the memorandum circular, LTO chief Edgar Galvante and LTFRB chief Martin Delgra III, both with the rank of assistant secretary, are not being asked to tender their resignation, said Communications Secretary Martin Andanar.
Duterte had previously ordered Delgra to see him in Malacañang. – Rappler.com