The registration period is from October 3, 2016 to April 29, 2017. This is after both houses of Congress have approved bills postponing the barangay and SK polls to 2017.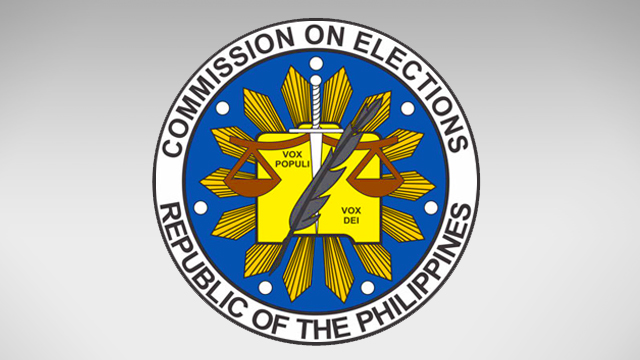 MANILA, Philippines – The Commission on Elections (Comelec) will restart the voters' registration for the next barangay and Sangguniang Kabataan (SK or youth council) elections, which is set to be postponed to 2017.
The Comelec announced that the registration period will start on Monday, October 3, 2016, and will run until April 29, 2017. 
Local Comelec offices will be open Mondays to Saturdays (including holidays) from 8 am to 5 pm. No applications, however, will be received on November 1, December 24 and 25, and December 31, 2016, as well as January 1, and April 13 and 14, 2017.
To get more Filipinos to sign up for the polls, the Comelec said it will intensify its campaign by holding mandatory satellite registration "at least twice or more, whenever necessary in every barangay in the country." 
"This could be either in barangay halls, public or private schools, commercial establishments, detention centers, areas with indigenous communities, and other public places within the district, city, or municipality," said Comelec spokesperson James Jimenez in a statement on Wednesday, September 21.
These satellite registration centers will handle all types of applications, including registration, transfer or reactivation of records, and correction of entries.
The Comelec said it is expecting an additional 3 million voters for the barangay elections and 2 million voters for the SK elections. During the most recent registration period last July, a total of 3,095,187 voters signed up.
Both the Senate and the House of Representatives have already approved measures to postpone the village and youth council polls to 2017, from the original schedule of October 31, 2016.
"We are only waiting for the law on the postponement to be signed," said Jimenez in a separate statement.
This week, the Comelec suspended all preparations related to the 2016 barangay and SK polls, including the conduct of public biddings and procurements for election paraphernalia. – Rappler.com