Jaybee Sebastian is still confined at the Medical Center Muntinlupa after sustaining stab wounds at a recent riot at the New Bilibid Prison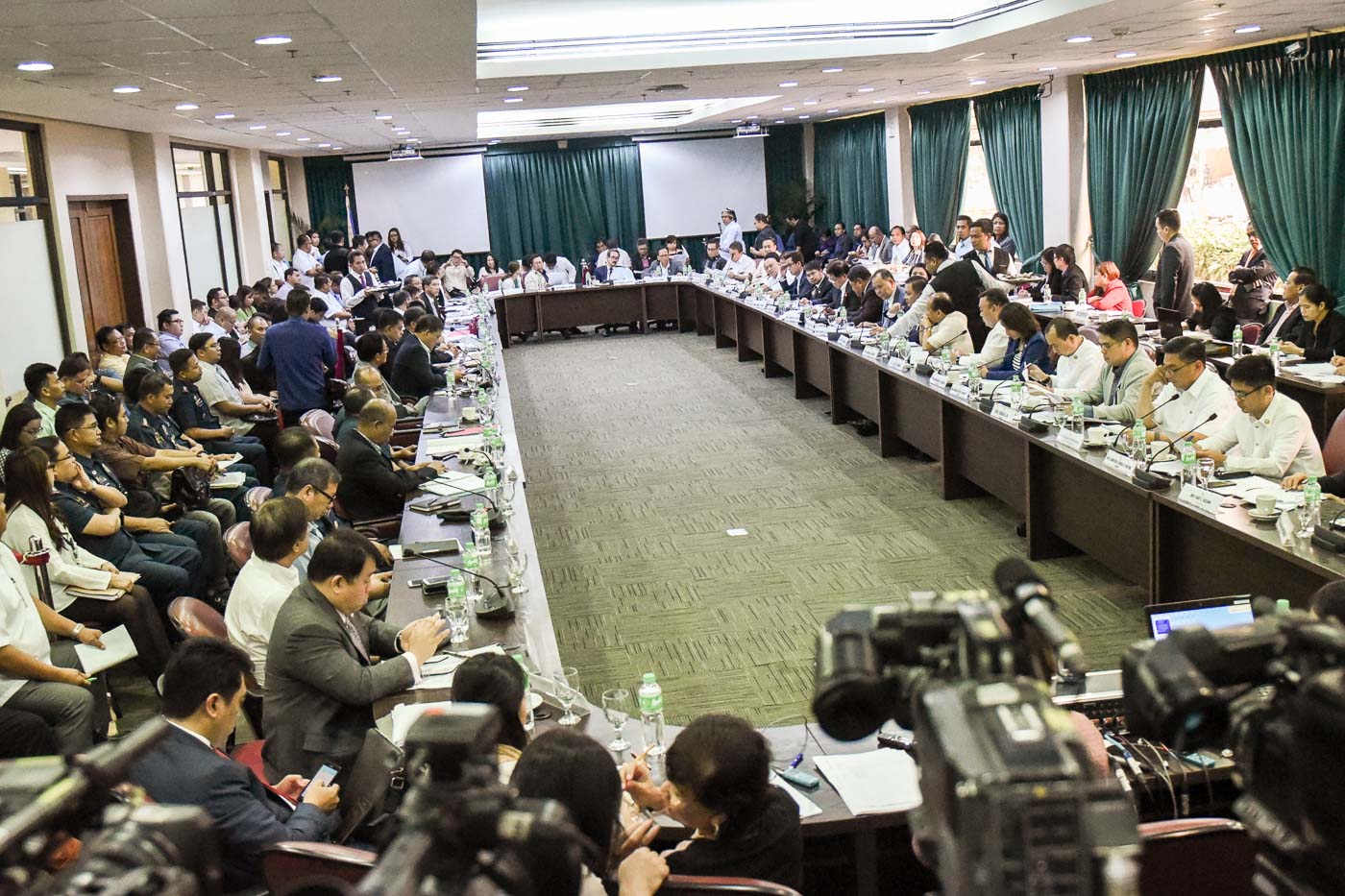 MANILA, Philippines – Influential prison gang leader Jaybee Sebastian was a no-show at the House inquiry into the illegal drug trade at the New Bilibid Prison (NBP) on Thursday, October 6.
Sebastian was still confined at the Medical Center Muntinlupa after sustaining wounds on his chest and lungs at a recent riot at the NBP's Building 14, which houses high-profile inmates.
The House committee on justice subpoenaed Sebastian after past witnesses claimed that he supposedly collected millions of drug money at the Bilibid for Senator Leila de Lima when she was justice secretary, to help fund her 2016 senatorial campaign.
On Thursday, Mindoro Oriental 2nd District Representative Reynaldo Umali, House panel chairperson, asked Justice Secretary Vitaliano Aguirre II about Sebastian's absence.
Aguirre then read from a medical certificate issued on October 5 by Sebastian's attending physician, who explained that the high-profile inmate is still nursing his injuries. 
"The patient still with bilateral test tubes, repeat X-ray was done this morning, but still with persistent hemothorax and still not advisable to have the tubes pulled out at present," read Aguirre. 
A hemothorax is a collection of blood in the space between the chest wall and the lung.
After explaining Sebastian's absence, Aguirre requested for the postponement of the hearing scheduled for October 6 to give the his department time to get Sebastian to appear along with another inmate, Vicente Sy, who was also injured during the riot.
Aguirre also explained to Umali that he needed to appear at the Senate the next day to defend the DOJ's proposed budget for 2017.
Umali agreed. "I think that's important also 'yung budget ninyo and as courtesy na rin to our co-equal chamber (I think your budget is also important and this will also be courtesy to our co-equal chamber)," he said.
The House committee on justice's hearing set for October 6 was then moved to October 10.
Speaker Pantaleon Alvarez had earlier expressed his suspicion over the NBP riot, saying "forces" were out to stop Sebastian from appearing at the House of Representatives. 
Prior to the Bilibid incident, Aguirre said that Sebastian – a government asset, according to De Lima – was only willing to testify about the anomalies on the food supply in the NBP.
Later, Sebastian's lawyer, Eduardo Arriba, said his client would only bare what he knew about Bilibid drugs to President Rodrigo Duterte but the latter rejected this.
According to Arriba, Sebastian is set to file charges against De Lima and top NBP officials for graft, violation of ethical standards for public officials, and torture. – Rappler.com