'Nobody but nobody, even the President of this country can give up the claim...That's one sure way of going to impeachment,' says the Philippine President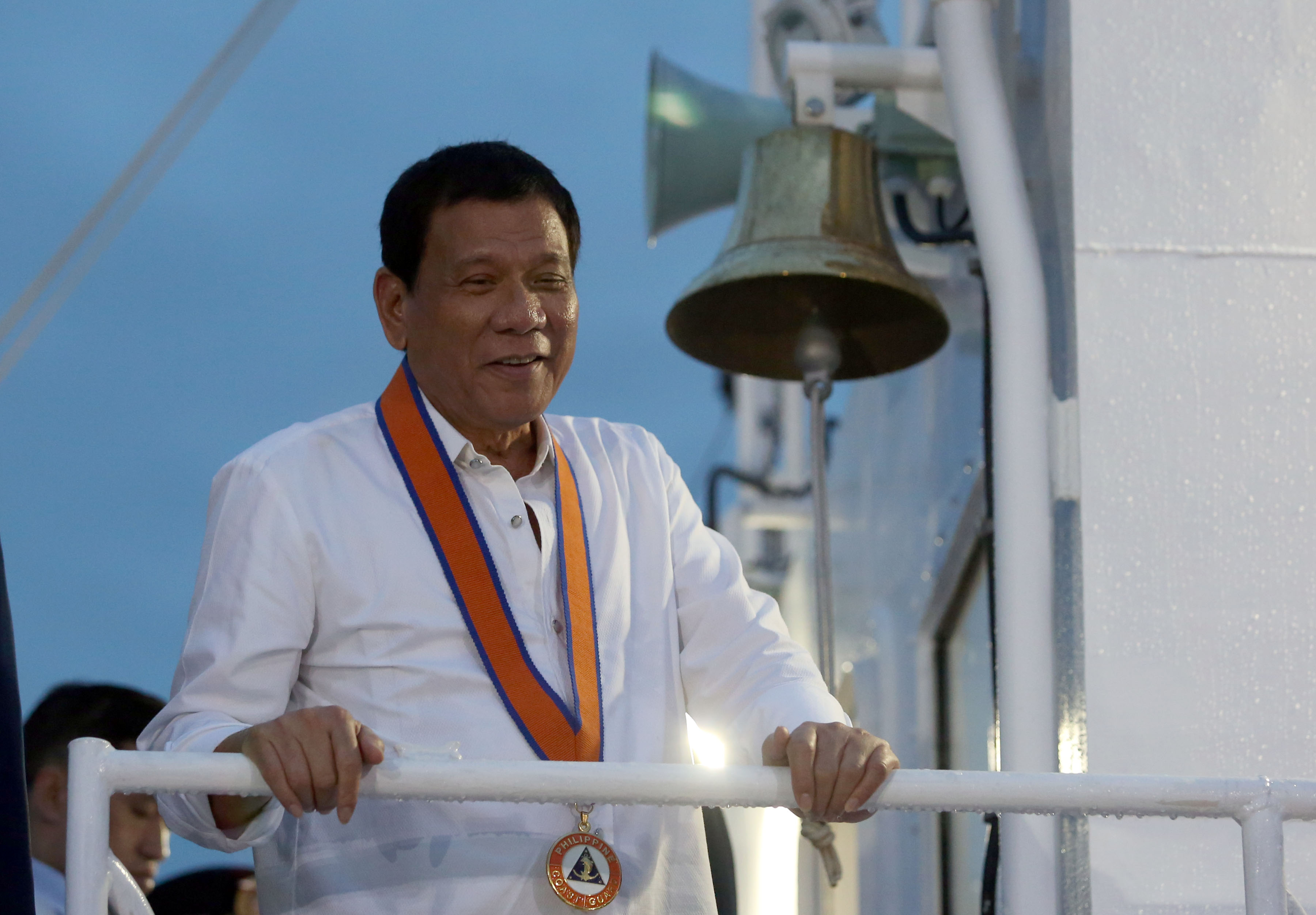 MANILA, Philippines – Days before his state visit to China, President Rodrigo Duterte said he will not give up fighting for Philippine sovereign rights in the West Philippine Sea (South China Sea).
"I cannot give it up, nobody can give it up. Nobody in the Constitution allows anybody to give it up," said Duterte during an interview with Al Jazeera, which aired on the international news channel on Saturday, October 15.
The Philippine President said handing the West Philippine Sea to China is a sure way to get Filipinos angry.
"Nobody but nobody, even the President of this country can give up the claim. You are not allowed to do it. That's one sure way of going to impeachment," he said.
But when asked if he would bring up the maritime dispute with Chinese President Xi Jinping during his upcoming visit to China, Duterte said he could not make any promises. 
In particular, he was not sure if the historic Hague ruling that nullified China's claim over the West Philippine Sea and favored the Philippines' claim would be discussed. (READ: China to avoid 'divisive' sea ruling during Duterte trip)
"I would not know the wherewithals of where we'd start the judgement thing will come into fore… If we come into a happy compromise, we can talk about entitlements of the [South] China Sea. But really, I cannot predict on any solid thing to talk about until I'm there," said Duterte.
He has previously said he will not "raise hell" about the ruling now but "there will come a time" when he will confront China about it.
But for his upcoming visit, his first trip to China as President, he would observe "courtesies" first.
"It would be arrogant to go there and say I'm going there to fight for this and that. You know, there's so much to be learned in history, even in the books and the way the Orientals place the words in his mouth, especially the Chinese. You have to go there with a little bit of courtesy," he said.
But he stressed that at one point in time, he will bring up the arbitral award.
"This is the award. I cannot go out beyond the boundaries of this paper. Let's talk, let's begin here," said Duterte.
The President was also asked about his presidential campaign "promise" to ride a jet ski to Scarborough (Panatag) Shoal to defend Philippine sovereign rights against the Chinese.
But Duterte, known for his outrageous statements, said it was just an exaggeration.
"It was a hyperbole. You can't expect [me] to ride [a jet ski], I don't even know how to swim. If it overturns, you lose a president along the way," he said.
He said he made the daring pronouncement "to stress a point that we will not give up anything there." – Rappler.com