The President wants the P74-billion coco levy fund to be 'exclusively used for the benefit of the coconut farmers,' says Finance Secretary Carlos Dominguez III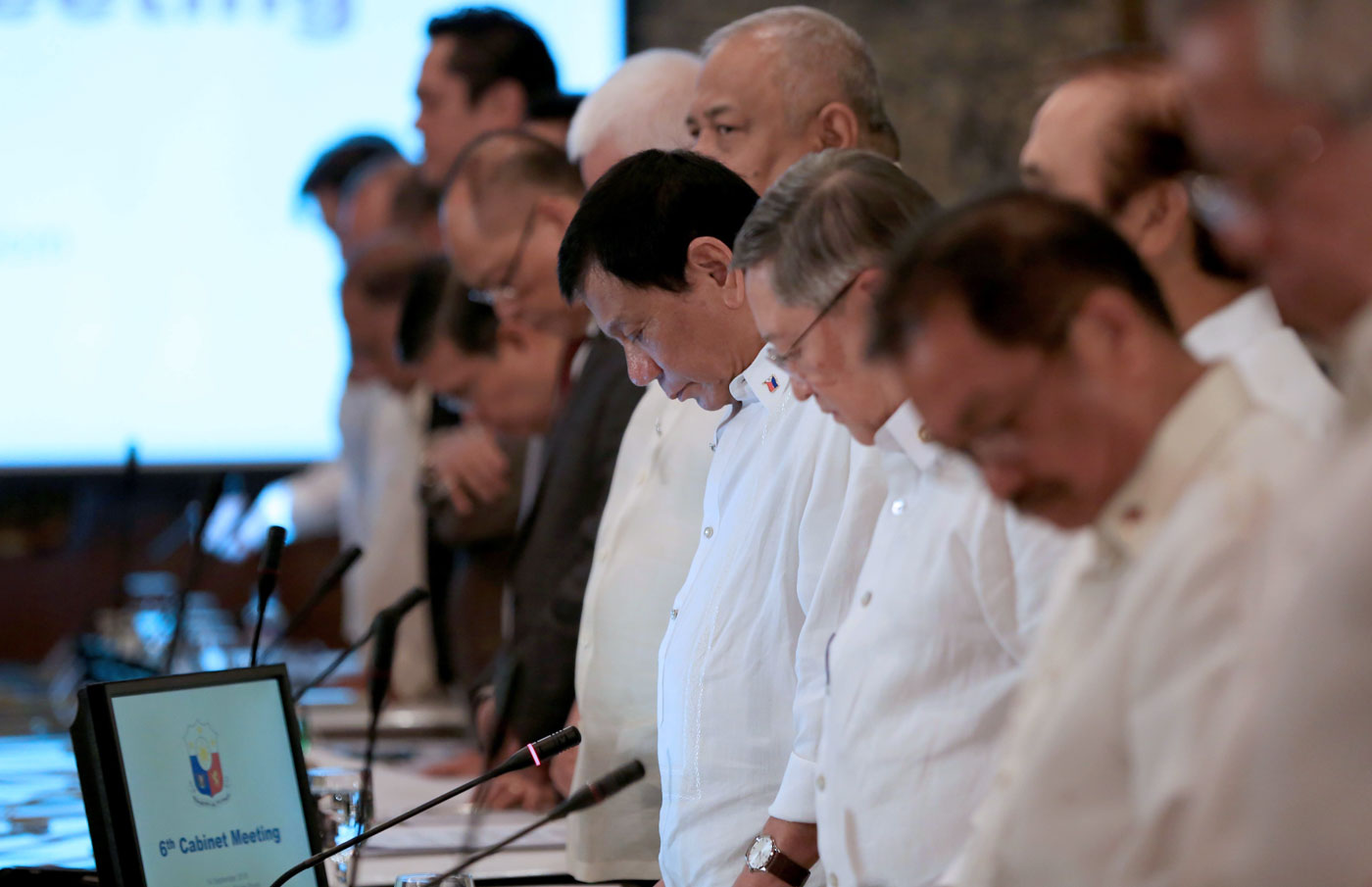 MANILA, Philippines – President Rodrigo Duterte will throw his support behind a proposed law that will allow coconut farmers to benefit from the P74-billion coconut levy fund, said Finance Secretary Carlos Dominguez III.
"I've discussed this with the President and we believe that legislation is necessary to utilize the coco levy funds for the benefit of farmers in the coconut areas," Dominguez said during a recent Senate hearing, according to a Department of Finance press release sent on Monday, October 31.
"The President has said that [the fund] will be exclusively used for the benefit of the coconut farmers," Dominguez added.
Duterte discussed the matter with other officials during a Cabinet meeting.
During this meeting, it was suggested that part of the multi-billion fund can be used for setting up a "permanent fund for providing scholarships" for coconut-growing communities, said Dominguez.
The money can also go to other forms of support for coconut farmers. 
The coco levy fund's worth has risen  to P74 billion from around P71 billion in March 2015. Then President Benigno Aquino III signed two executive orders that ordered the transfer of the coco levy funds to the government and for the Philippine Coconut Authority to create a coconut industry roadmap.
However, the Supreme Court issued a temporary restraining order on the EOs, saying that the use of coco levy funds by the government must be outlined in a law.
One of Duterte's campaign promises was to "return" the funds to coconut farmers, even saying back then he would "force the issue with Congress."
The coco levy funds are taxes paid by small-scale coconut farmers during the regime of President Ferdinand Marcos. They were supposed to go to the development of the coconut industry, but instead went to Marcos crony Eduardo Cojuangco Jr, who converted them into stocks in the San Miguel Corporation.
In 2012, the Supreme Court ruled that the coco levy funds should be returned to the government and should be used "only for the benefit of all coconut farmers and for the development of the coconut industry." – Rappler.com