The President arrives at the tomb of his parents several hours after heavy rain delays his earlier planned visit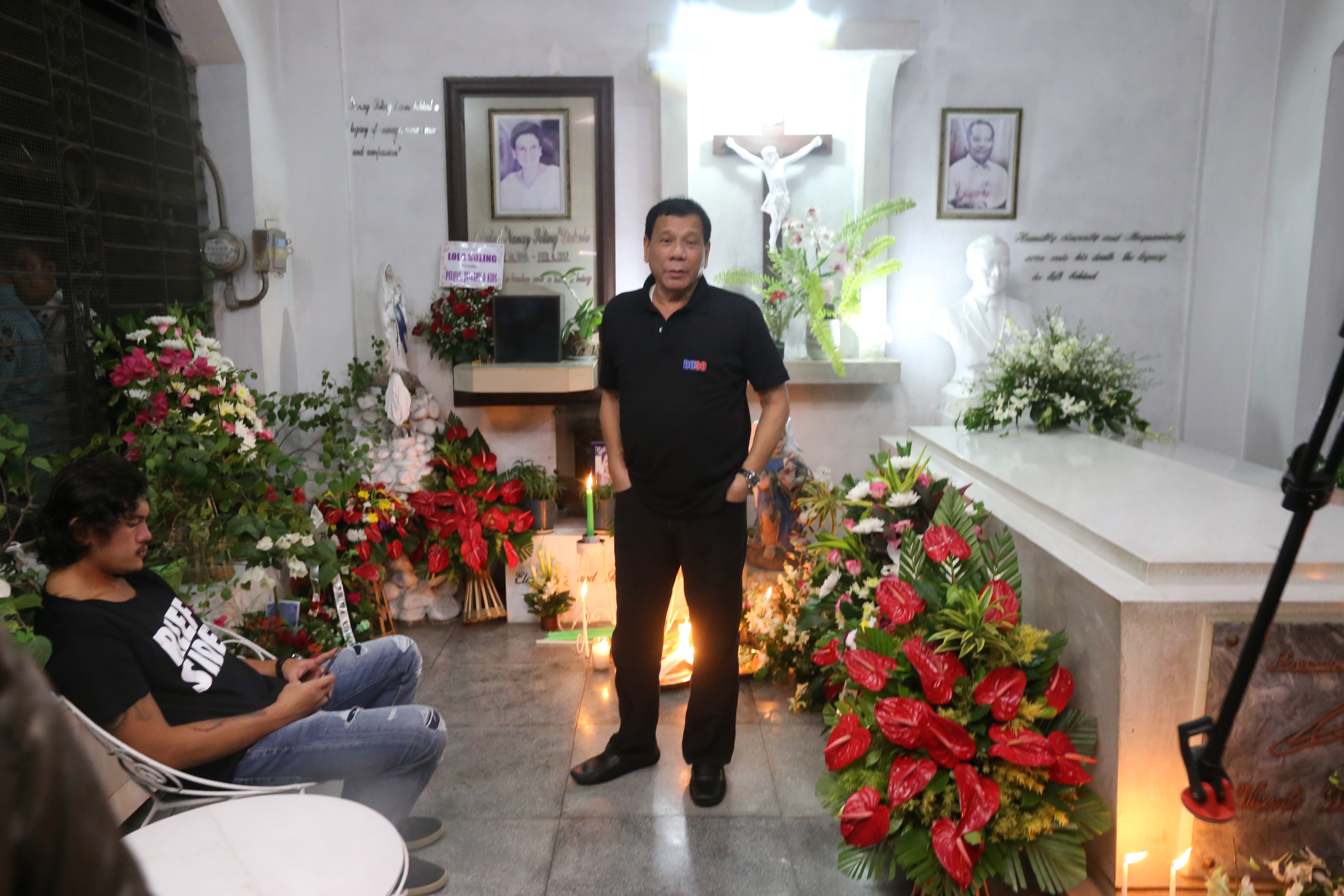 MANILA, Philippines – President Rodrigo Duterte joined Filipinos all over the country in remembering their beloved dead, as he visited the grave of his parents in Davao City late Tuesday, November 1.
Duterte arrived at the tomb of his parents around 10:30 pm, several hours after his original schedule was postponed due to heavy rain.
His youngest son, Sebastian Duterte, also joined him in paying respects to the late Vicente and Soledad Duterte.
The President then answered several questions from media.
Asked how he felt visiting his parents' tomb as president, Duterte said his parents would probably be in disbelief that their son was the chief executive.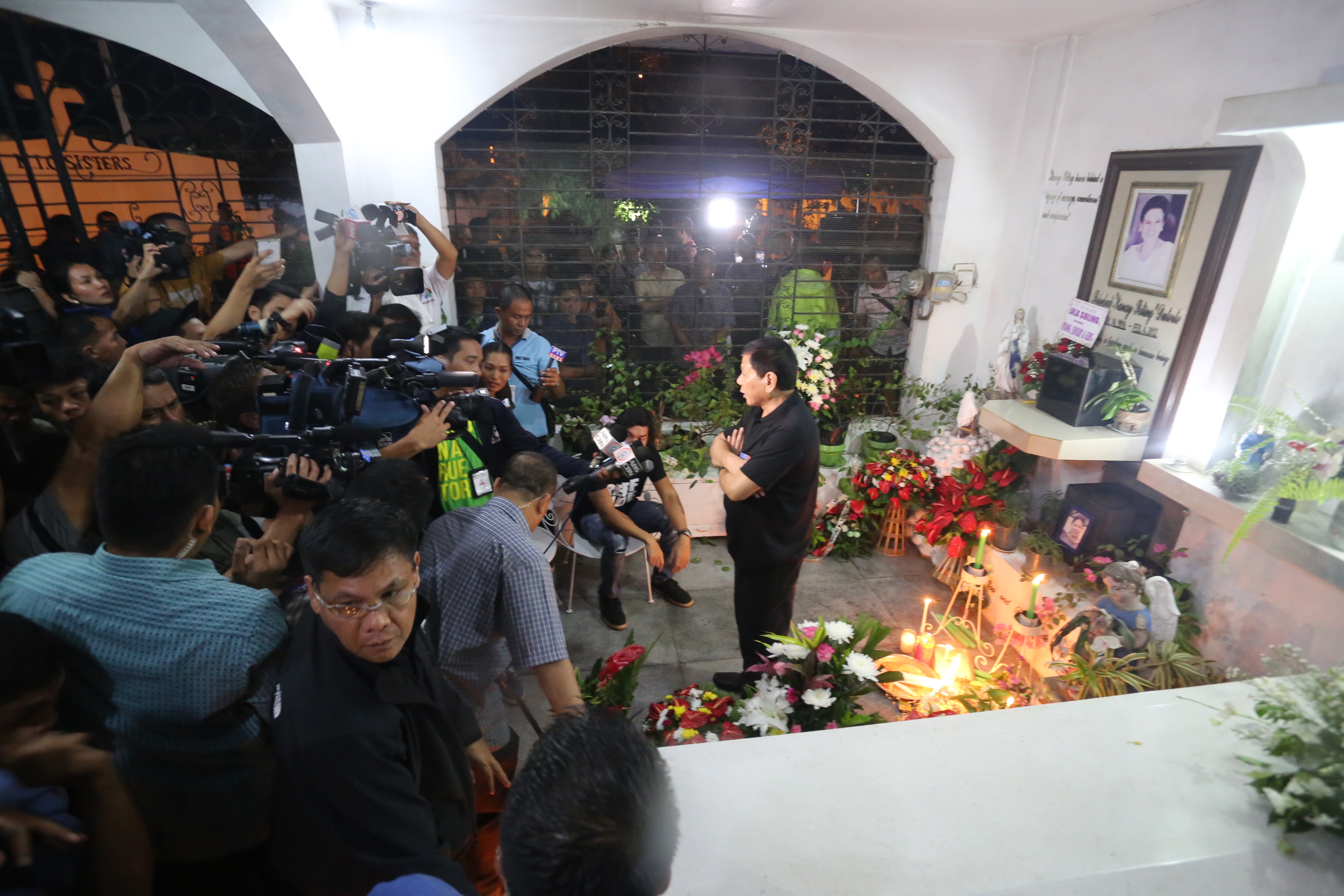 The President has been known to pay his respects to his deceased parents in times of distress. In May this year, a day after unofficial poll results showed he won the presidency, Duterte visited his parents' grave and cried, asking for help from his mother and father. (READ: Rody Duterte: The rebellious son, the prankster brother)
Filipino families typically flock to cemeteries on November 1 to light candles and pray for the souls of their departed loved ones. – Rappler.com