'High-value targets' are among the main focus of the PNP's second phase in the 'war on drugs'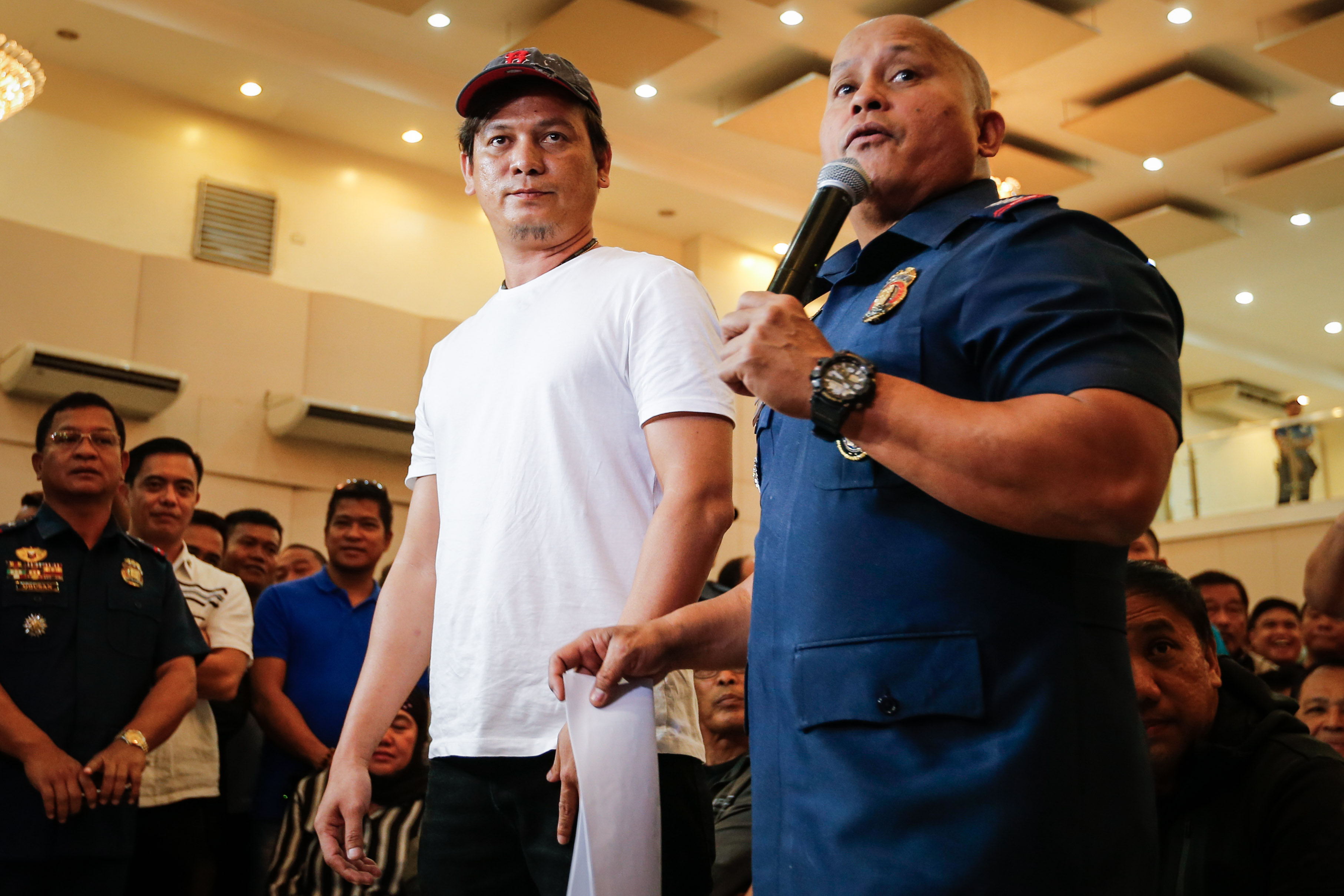 MANILA, Philippines – From July 1 to the end of October 2016, anti-illegal drugs operations led mostly by the Philippine National Police (PNP) managed to nab nearly half of listed "high-value targets (HVTs)."
Nationwide, the PNP's Directorate for Intelligence has 956 "validated HVTs." Of that number, 23 were killed in police operations, 109 were arrested, and 361 surrendered. Another 29 HVTs are listed as "deaths under investigation (DUI)."
While the PNP insists that DUIs are not necessarily always linked to the "war on drugs," officials in the past had admitted that most cases are vigilante-style killings with apparent links to illegal drugs. Typically, victims are left along empty streets and dark alleyways with signs that claim they were drug pushers or criminals.
All in all, according to a presentation obtained by Rappler, the PNP has accounted for over 54.6% of HVTs. At least P1.445 billion in illegal drugs have also been seized by police as a result of their campaign against "HVTs."
HVTs, according to PNP Director for Operations Chief Superintendent Camilo Cascolan, are "drug pushers/lords that have high-impact. They have control over minions of street pushers."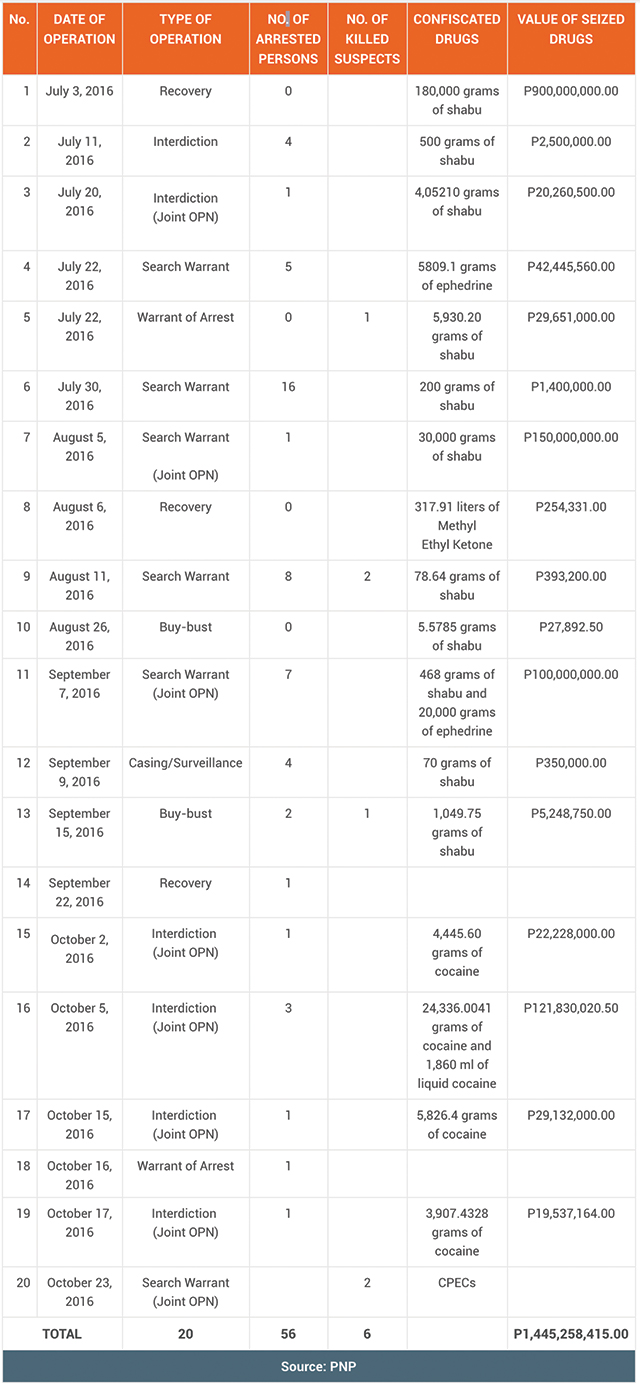 It's going to be an important metric for police as they enter the "alpha" phase of "Project Double Barrel," the PNP's anti-illegal drugs campaign.
Since President Rodrigo Duterte was officially sworn in, law enforcement agencies have waged an all-out offensive against illegal drugs in the country. This was among Duterte's key campaign promises in the 2016 elections.
But the campaign is not without its critics. Police have been accused of undermining human rights and resorting to extrajudicial killings (EJKs) in the name of the "war on drugs."
As of November 2, 2016, police have conducted 33,739 anti-illegal drugs operations nationwide. Because of those operations, 1,782 drug suspects have been killed. Another 3,001 "DUIs" are being investigated by police.
Police have also been hit for supposedly focusing on street-level drug personalities – small-time pushers and even users – in their campaign.
For "phase 2" of the campaign, the PNP appears to be working on this criticism. Police "must focus [on] the arrest of High Value Target Personalities involved in illegal drugs" and "clear all drug-affected barangays nationwide," according to a presentation during the PNP's Command Conference on October 25 at the PNP National Headquarters.
The HVTs listed as arrested or surrendered in the presentation include Albuera Mayor Rolando Espinosa Sr and alleged Cebu drug lord Franz Sabalones. – Rappler.com