Central Luzon police director Aaron Aquino briefs Korean investigators on the deaths and kidnapping of Korean nationals in Pampanga in October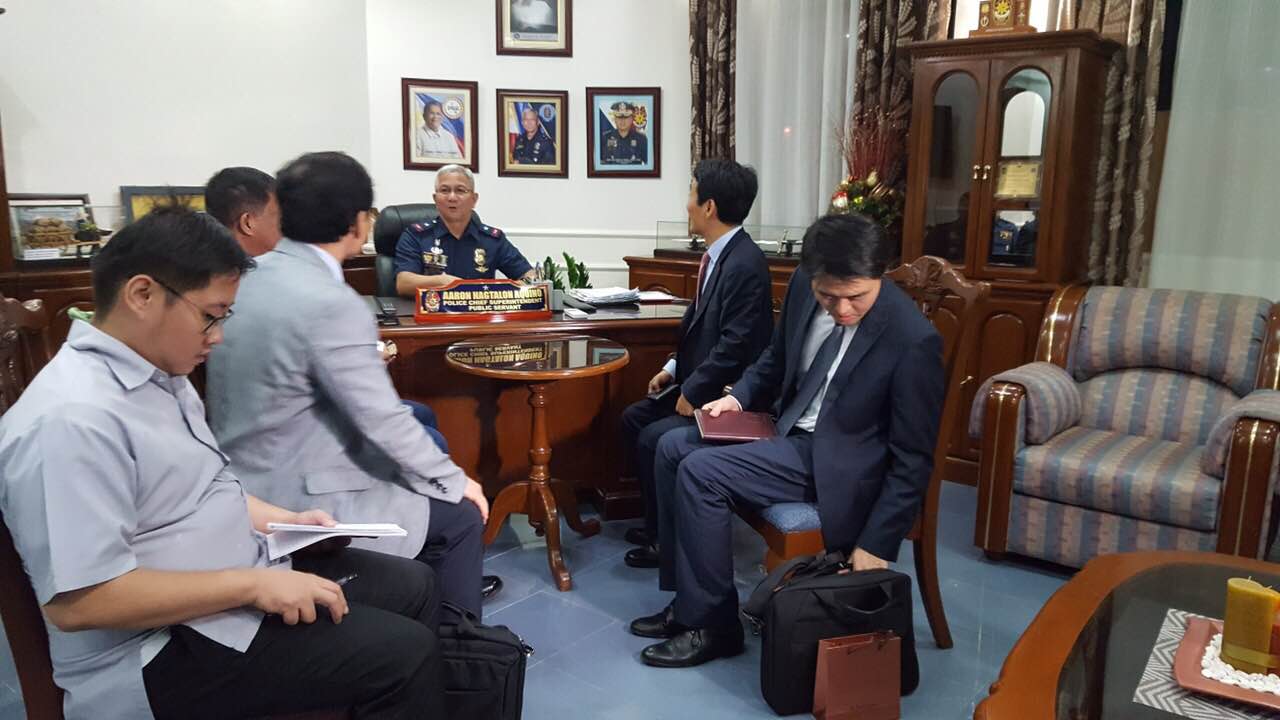 MANILA, Philippines – Officials of the Philippine National Police (PNP) in Central Luzon met with South Korean officials Thursday night, November 3, to discuss developments on at least two recent crimes against South Korean nationals.
An investigate team from South Korea flew into the Philippines on November 2 for a 3-day visit to "[inspect] local security conditions," Yonhap news agency reported. The delegation, according to Yunhap, came "to call for a more intense investigation into recent murder cases."
Central Luzon regional police director Chief Superintendent Aaron Aquino met with the South Korean police attaché and officials from their foreign affairs ministry for both a courtesy call and updates on two cases within his region.
Aquino said the cases include the death of 3 South Koreans in Bacolor City, Pampanga, in mid-October. Philippine police said the case may be tied to a dispute with a South Korea-based businessman over money.
The 3 victims – one male and two females – were visiting the Philippines as tourists. The PNP has yet to catch the suspects.
Another case involves the apparent abduction of a South Korean in Angeles City, Pampanga, also in mid-October. The case is still being investigated by the PNP, according to Aquino.
"The Koreans were glad because there are developments in the investigation," Aquino said in Filipino.
Aquino also noted that South Korea's police attaché has been going around in the country to check on cases involving their citizens. – Rappler.com