Hello! Here are the stories you shouldn't miss this Thursday.
Hello, Rappler readers!
Good news! The Philippine economy grew by 7.1% in the 3rd quarter of 2016 – higher than the 6% GDP growth recorded during the same period in 2015. At the same time, Congress begins to talk about amendments to the 1987 Constitution after completing deliberations on the budget this week, says Senate President Aquilino "Koko" Pimentel III. This step will bring the country closer to federalism which President Rodrigo Duterte had anchored his presidential campaign on.
On November 16 and 17, the Judicial and Bar Council was busy with public interviews intended to help screen candidates for the Supreme Court, which will need to fill up two vacancies after the compulsory retirement of two justices this December. 
Over at the executive branch, the Palace tried to downplay President Duterte's declarations about martial law. Be up to speed with the news. Here's what you shouldn't miss: 
GDP grows by 7.1% in Q3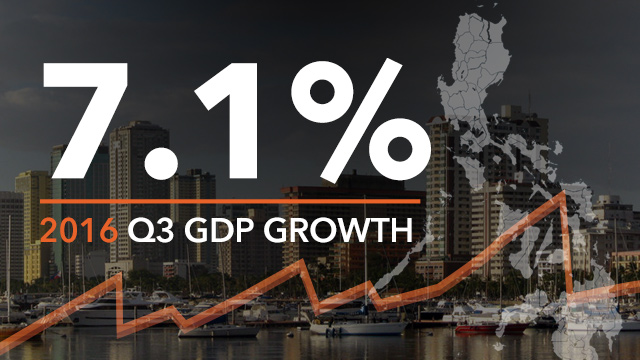 The Philippine economy grew by 7.1% in the 3rd quarter of this year, according to the Philippine Statistics Authority (PSA). This makes the Philippines the "fastest-growing among major Asian emerging economies that have already released data for the quarter," Director Reynaldo CAncio of the National Economic and Development Authority (NEDA) National Policy and Planning Staff said. The 7.1% growth is higher than the 6% GDP growth recorded in the same period last year.


'Informal' talks in charter change to start next week – Pimentel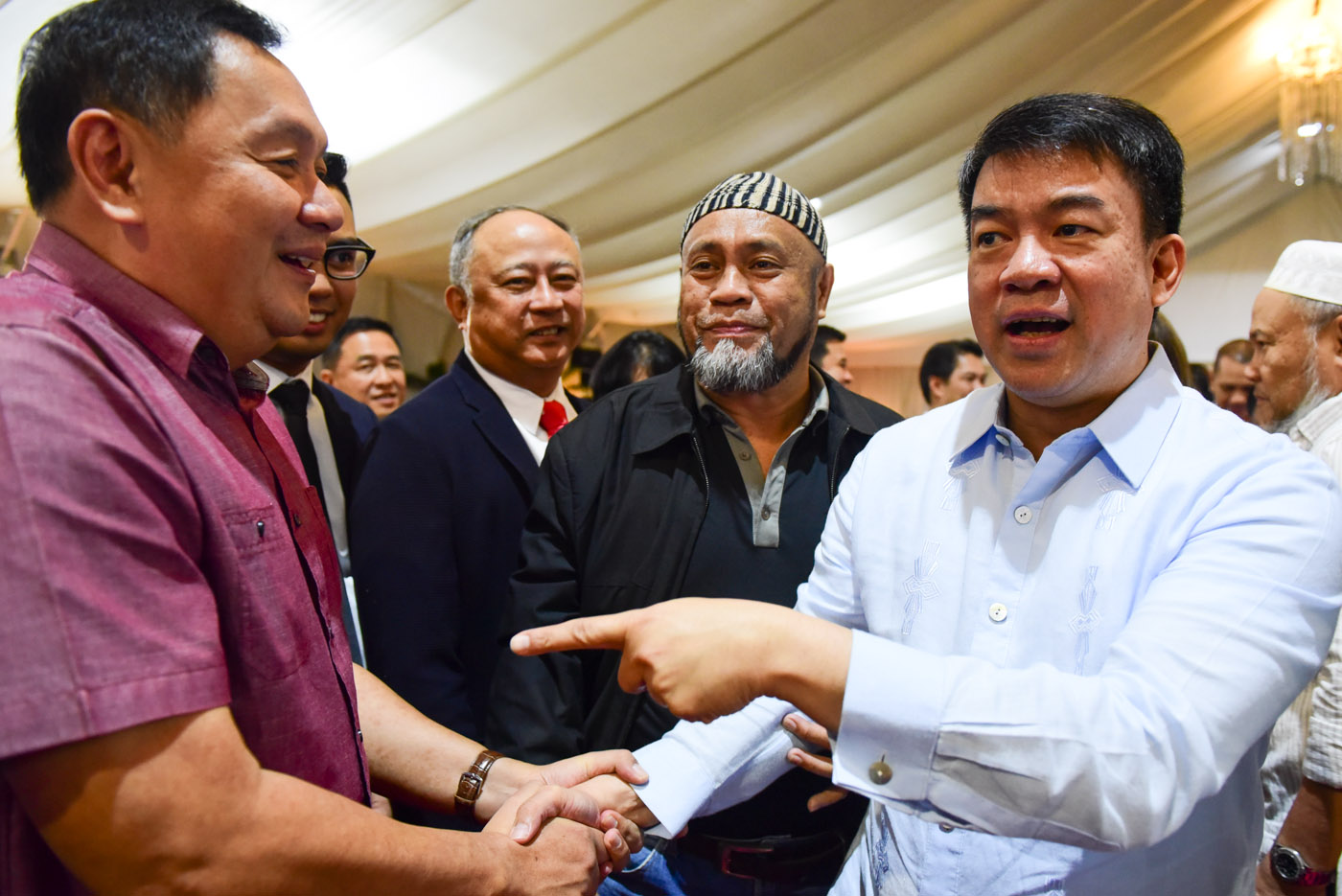 Finish budget deliberations first. Then begin informal talks on amending the 1987 Constitution. This was according to Senate President Aquilino Pimentel III on Wednesday night, November 16. It could be the start of a shift to federalism to move power away from Manila – something that President Rodrigo Duterte has been pushing for.


Anti-graft court acquits Elenita Binay in overpricing case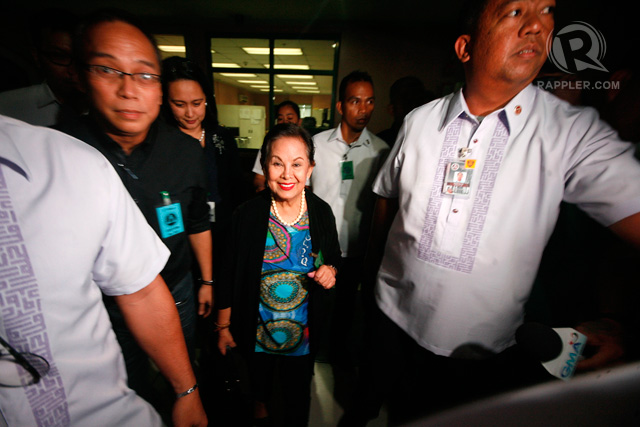 Former Makati Mayor Elenita Binay and two of her co-accused were cleared by the anti-graft court Sandiganbayan on Thursday, November 17, in connection with alleged overpriced office furniture bought during her term. The Sandiganbayan's Fourth Division said the prosecution failed to establish the elements of conspiracy among the defendants.
PAO's Acosta wants tougher adultery penalties for women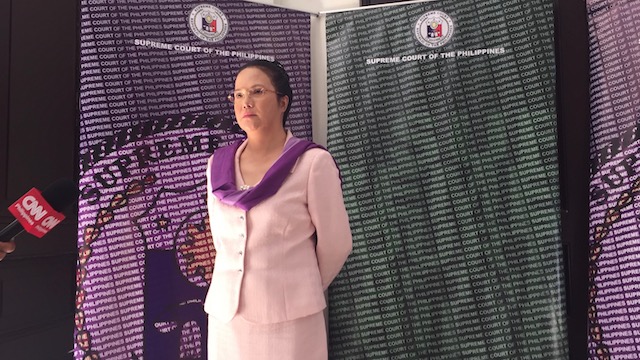 Tougher laws on women who commit adultery should stay, Public Attorney's Office Chief Persida Rueda-Acosta told the Judicial and Bar Council (JBC) on Wednesday, November 16. This is because women are stronger and are the light of the home. Adultery carries a penalty of imprisonment of up to 6 years, with concubinage only up to 4 years. During the JBC public interviews, Acosta was also advised by JBC executive committee chairperson Angelina Sandoval-Gutierrez to read Supreme Court decisions because she was applying for an SC post.


Who is Justice Angelina Sandoval-Gutierrez?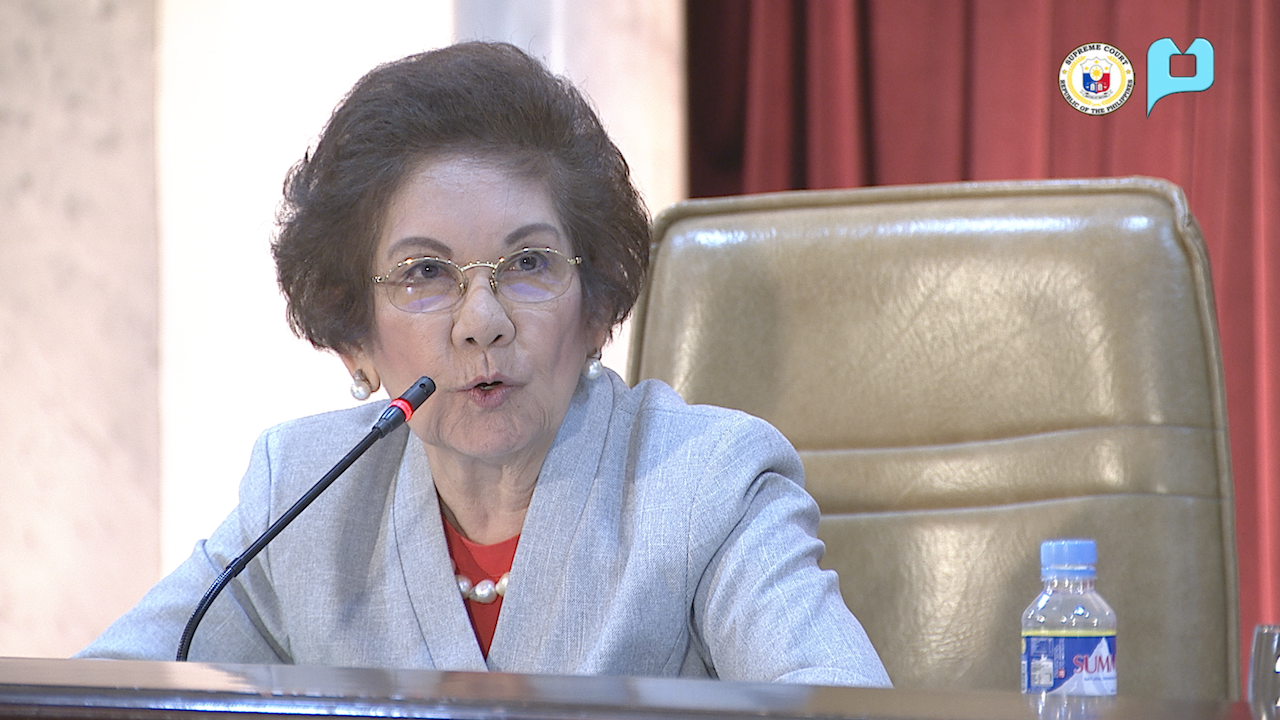 No-nonsense, relentless, tough. This was how Judicial and Bar Council (JBC) executive committee chairperson Angelina Sandoval-Gutierrez came across on  November 16, Day 1 of public interviewees of Supreme Court aspirants. Who is she? Among others, the former Supreme Court justice was appointed by former president Joseph Estrada and had written decisions described as fearless and lucid.


Martial law: Just a 'back-up plan'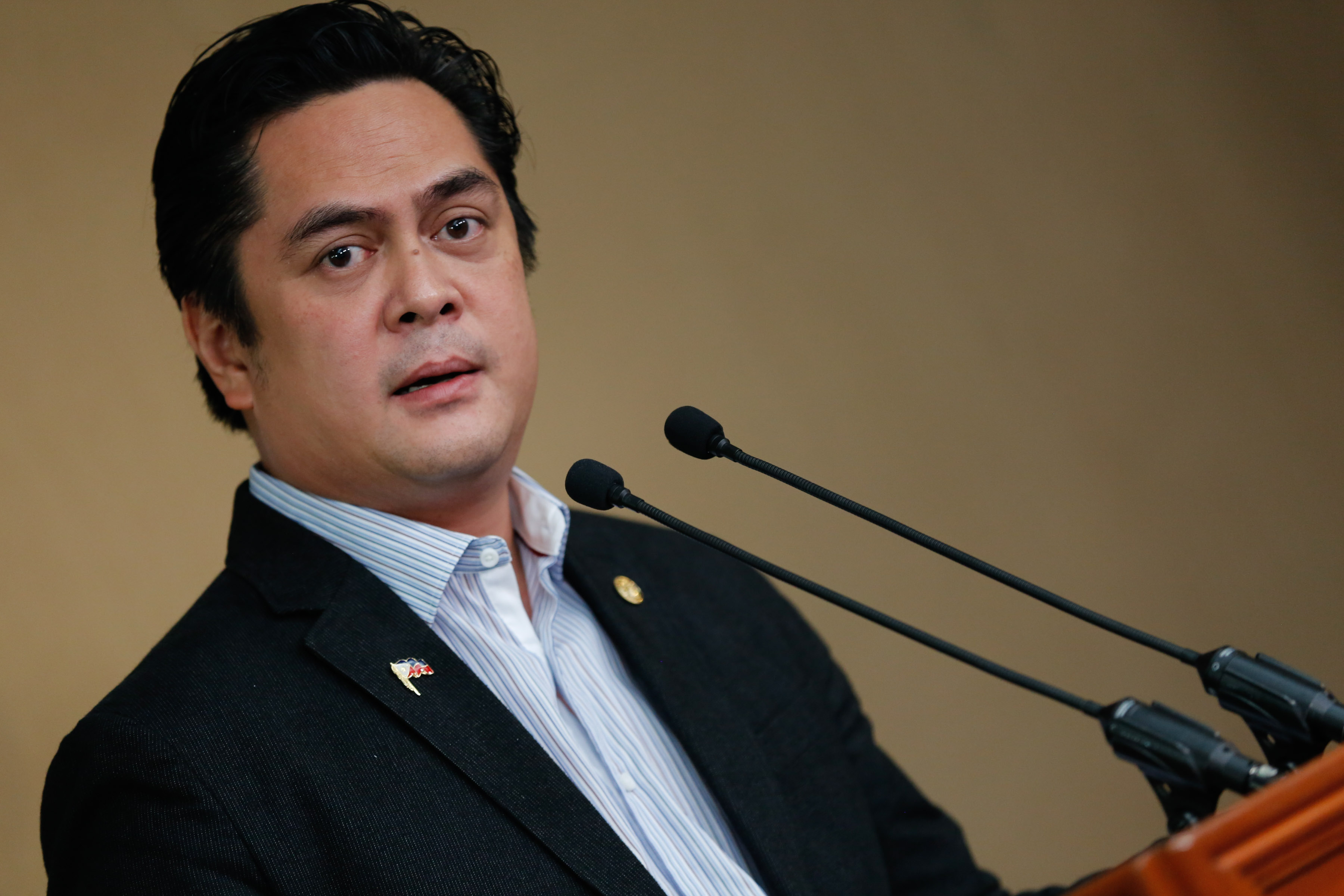 Declaring martial law "never crossed the mind of the President" and is a mere "back-up plan" for a situation that could spiral out of control. Palace Communications Secretary Martin Andanar tried to downplay President Rodrigo Duterte's earlier statement that martial law would be a contingency to put an end to widespread violence. Earlier, Duterte also said he can suspend the writ of habeas corpus if lawlessness persists then backtracked to say it was just a "passing thought".
Attack on Sebastian intended to stop testimony vs De Lima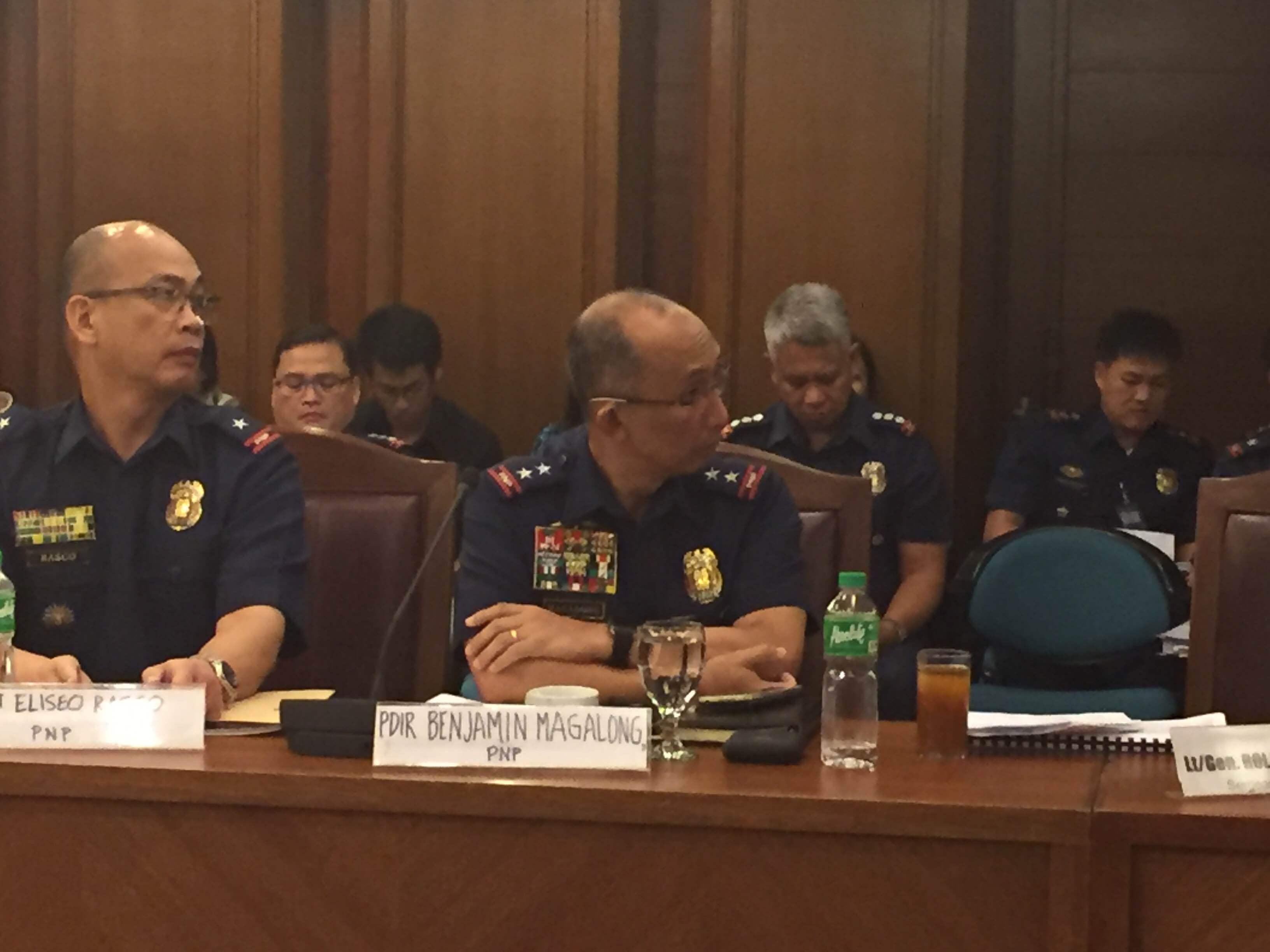 Police Superintendent Francisco Ebreo told a House inquiry that convict Tomas Doniña said in an affidavit he (Doniña) stabbed inmate Jaybee Sebastian at the New Bilibid Prison in September. This was supposedly to prevent Sebastian from testifying and implicating Senator Leila de Lima in the Bilibid drug trade. But authorities have failed to find strong evidence that a "former colleague from the Philippine Navy" was really part of the plan. 


De Lima: Dayan long separated from wife before our relationship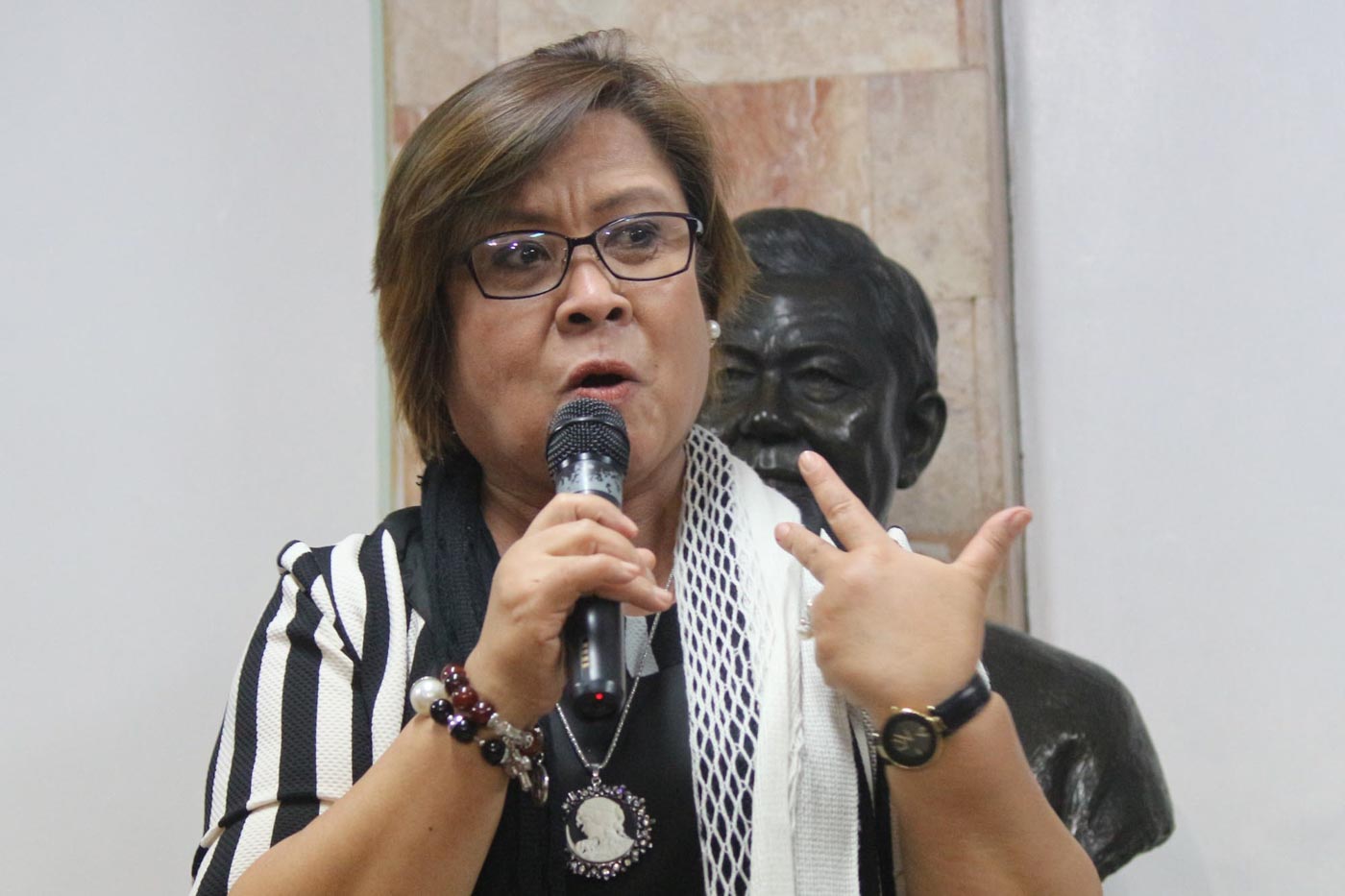 Former driver and bodyguard Ronnie Dayan had long been separated from his wife before he had a relationship with her, Senator Leila de Lima said. Her own marriage to lawyer Plaridel Bohol had been annulled. She described her relationship with Dayan, alleged by her critics to be her bagman in drug transactions, to be part of her "frailties as a woman." Dayan, according to police officials, is being hunted.
Chinese company collected text messages – security firm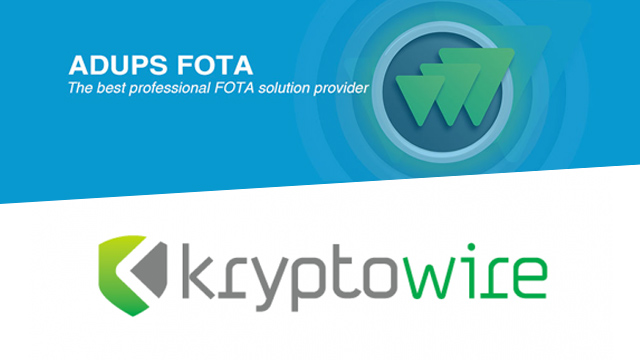 Without the phone owner's knowledge, a Chinese-made smartphone used firmware, a software embedded in the phone, to periodically transmit data like numbers called, contact lists, and full text messages to a Chinese server. Virginia-based Kryptowire, an American security company, detected the problem in Android-based phones using firmware from a Chinese company called Shanghai ADUPS Technology. The company however said the firmware was designed to help screen junk text messages and calls.