Nasir Uddin Bin Mohd Hasnan was allegedly carrying 216 pellets of high-grade cocaine, hidden in chocolate bars, in his backpack, the customs bureau says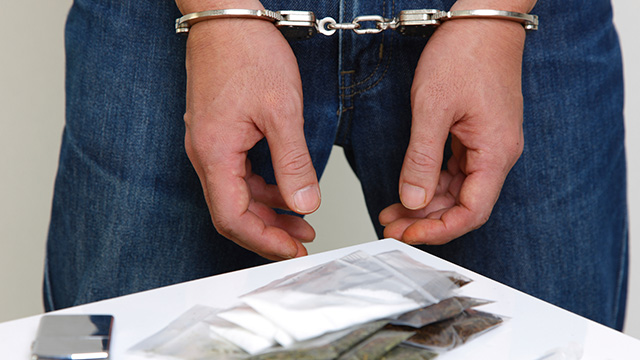 MANILA, Philippines – Customs agents recently arrested a Malaysian national upon arrival at the Ninoy Aquino International Airport (NAIA) for carrying high-grade cocaine in his backpack.
Nasir Uddin Bin Mohd Hasnan, 25, arrived at the NAIA Terminal 1 on Tuesday night, November 15, on an Ethiopian Airlines flight from Africa via Bangkok, Thailand. 
Customs Deputy Commissioner for Enforcement Ariel Nepomuceno said drug sniffing dogs discovered 4.6 kilos of contraband in Hasnan's backpack. They came in the form of 216 pellets of high-grade cocaine with an estimated value of P23 million.
Ed Macabeo of NAIA's Anti-Illegal Drug Task Force said the cocaine were hidden in chocolate bars.
Hasnan, whom authorities said refused to talk except to deny knowledge of the contraband in his bag, is facing charges of violating Republic Act 9165 or the Comprehensive Dangerous Drugs Act of 2002.
On Monday, customs officials also arrested two men who claimed a shipping from Congo that turned out to contain 1.2 kilograms of shabu (methamphetamine hydrochloride) worth P8 million.
They were arrested at the Federal Express cargo warehouse at NAIA. – Rappler.com