The PNP assures Espinosa of safety as it plans to turn him into a state witness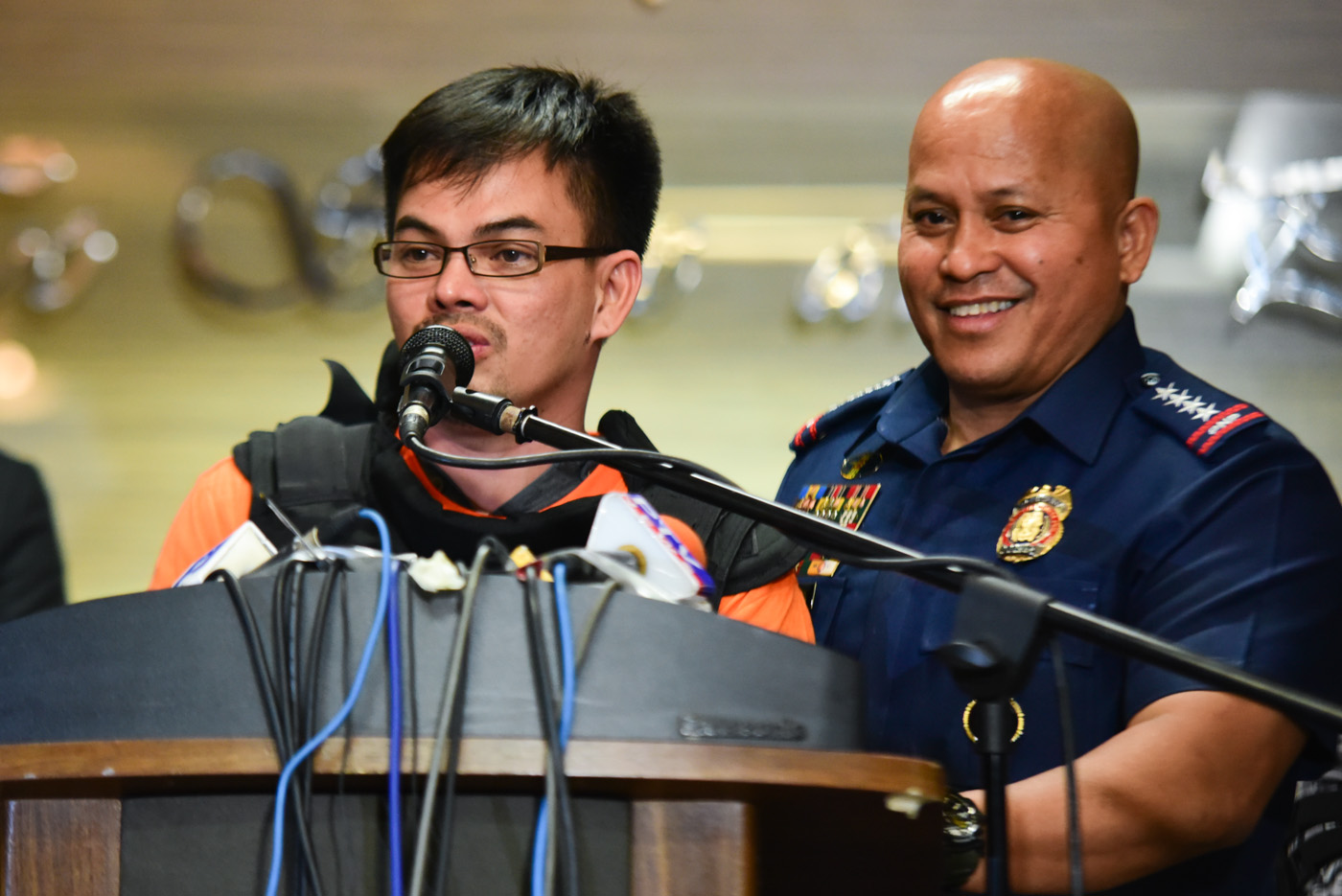 MANILA, Philippines – A "breakthrough" in the war on drugs is how Philippine National Police (PNP) chief Director General Ronald dela Rosa described government's custody of alleged Eastern Visayas drug lord Kerwin Espinosa.
Espinosa is the son of the late Albuera mayor Rolando Espinosa Sr, who had earlier been tagged as his son's protector. The Espinosas were among the first high-profile drug personalities named and later, nabbed by police, months into an intensified crackdown on illegal drugs ordered by President Rodrigo Duterte. (READ: Alleged drug lord Kerwin Espinosa arrives in PH)
"He's the missing piece in the puzzle," said Dela Rosa ahead of Espinosa's arrival. The PNP wants to turn him into a state witness so he could pin down other drug lords and their protectors.
Espinosa arrived in the Philippines on Friday, November 18, almost 5 months after he first fled the country. The alleged drug lord left Albuera for Malaysia, traveling to Abu Dhabi, Thailand, and Hong Kong before he eventually returned to Abu Dhabi. 
It was in Abu Dhabi where local police arrested Espinosa based on intel gathered by the PNP. 
Dela Rosa spoke to Espinosa ahead of his flight back to the Philippines, mostly to "calm him down." 
Espinosa, said Dela Rosa, was afraid of coming back to the country. His father, after all, had been shot by police inside a Leyte sub-provincial jail when they tried to serve a search warrant against him. A Senate probe into the incident indicates it was a rubout.
"Hindi ka mamatay. Andito ako. Hindi ka mapatay dito. Ako bahala sa iyo," Dela Rosa told Espinosa over the phone.  
(You will not die. I'm here. You won't die here. I'll take care of you.) 
Espinosa was accompanied by senior PNP officials during the 9-hour flight back to the Philippines. Dela Rosa himself greeted Espinosa upon his arrival in the country. 
The younger Espinosa, who is in his 30s, can name and link other high-profile drug personalities – drug lords from Central and even Western Visayas, according to Dela Rosa. 
Espinosa will be taken straight to the PNP headquarters in Camp Crame where he will undergo booking procedures. 
He has a standing warrant for violating the country's drugs and firearms laws. – Rappler.com