The Senate panel investigating the death of Albuera Mayor Rolando Espinosa Sr has invited the alleged drug lord to attend its November 23 hearing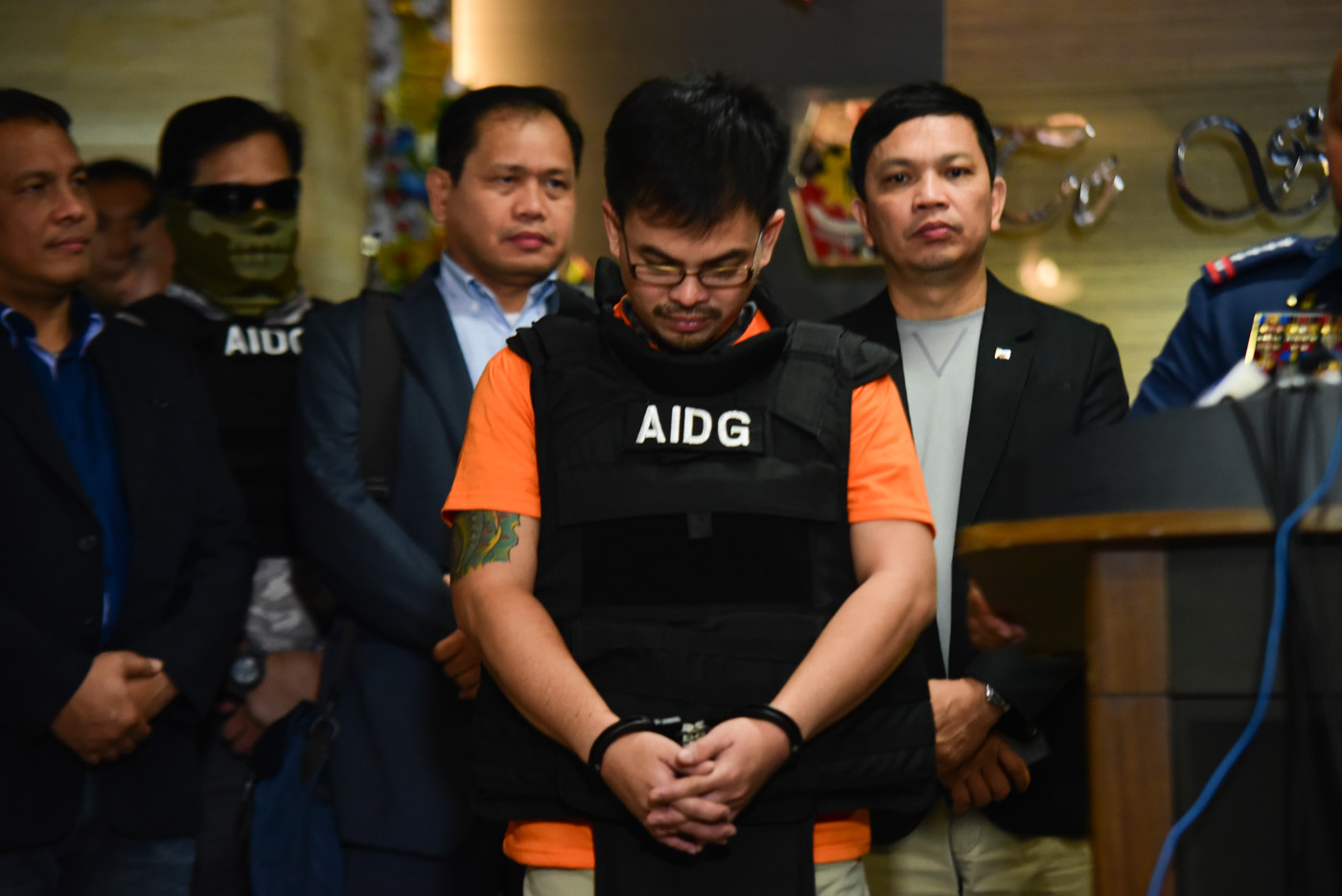 MANILA, Philippines – Alleged drug lord Kerwin Espinosa is expected to reveal details about his drug operations and may unmask his protectors in government when he testifies at the Senate inquiry into the death of his father, Albuera Mayor Rolando Espinosa Sr, on November 23.
Espinosa's lawyer, Leilani Villarino, revealed this in an interview with dzMM on Saturday, November 19. She said the Senate panel conducting the inquiry has invited her client to next week's hearing.
"Doon malalaman natin kung ano ang sasabihin niya (We will find out what he would say there)," she said.
At the Senate hearing, Espinosa is expected to come face to face with Senator Leila de Lima, whom his father had accused as among the younger Espinosa's protectors in government. De Lima and Espinosa, with another woman, had a photo taken together in Baguio City in February 2016, which had been alleged as proof of supposed links.
De Lima had categorically denied the allegation, and had said that she wouldn't be surprised if the alleged drug lord tagged her as a protector.
Villarino said Espinosa began executing his affidavit on Friday, November 18, hours after he was brought back to the country from Abu Dhabi after being nabbed there by authorities in coordination with Philippine police.
The lawyer said the affidavit details how Espinosa got into the drug trade until the time he left the country.
On Saturday, Kerwin was supposed to validate the two affidavits executed by his late father, Villarino said. She said the initial reaction of Espinosa to one of his father's affidavits was that "some people there are not involved" in the drug trade.
The lawyer also said that Kerwin's affidavit named some elected officials and police officials with whom he had transactions with.
Espinosa and his father were among the first alleged drug personalities President Rodrigo Duterte named – and later, challenged to surrender – in the country's war on drugs after a police operation near their Albuera home yielded over P11 million in shabu.
The Philippine National Police had said that Espinosa's network extends beyond the Eastern Visayas region and into nearby Central and Western Visayas.
Espinosa is detained in Camp Crame. – Rappler.com