I emerged back into a politics made hopeful by millennials fighting a dictatorship they did not directly experience. They make activism fun again.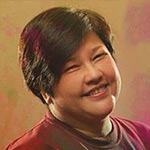 "Bakit ka pa kailangang magpaalam ulit ?," my husband asked this morning. (Why do you have to say goodbye again?)
"Kasi kanina lang, may nag-tag sa akin tungkol sa isang may sakit na babae na iniwan ng asawa na may tatlong anak na kailangang tulungan." (Because someone just tagged me about a sick and deserted mother with 3 kids who needs help).
I have been a netizen for quite some time now. For me, I needed to become a  "digital migrant." Those of us who grew up without the internet had to learn to come into the world of social media if we wanted to extend our activism. Certainly it helps to reach out to those who grew up in a world where the internet was always a reality, the "digital natives." I rather liked the natives when I migrated, many were very welcoming. I also met a lot of migrants like me. We do cling to each other and our reactions to the new world are different in some ways. But I digress.
Thoreau Not Marx
After the Supreme Court decision allowed Marcos to be buried in the Libingan ng mga Bayani and Hilary Clinton lost to a pussy grabber, I had decided to leave the digital world. Modernity, or if you like, postmodernity, had lost all its charm. I had even written to my editor that I was declaring a vacation from writing articles for Rappler.
The self-imposed hiatus was brought about by heartache at a world that no longer made sense to me. But it was also about a crushing reading and writing load. The retreat to the "old world" was enlightening. As I said to friends, "Thoreau rather than Marx." And, as I sought safety in my personal Walden pond, I did get the philosophical lessons that makes Thoreau an enduring philosopher.
There is a deep peace that comes when one turns away from the madding crowd . One comes to an understanding of the underlying rhythms of a world that endures beyond the temporary glitches of contemporary politics. And then you find time for yourself and realize the enjoyments missed.
Or, to make things less fancy, I managed to finish a major (major, major) research report; write a plenary talk for the Pamabansang Samahan ng Sikolohiyang Pilipino (National Association of Philippine Psychology); finish one book on philosophy (Foucault this time);  a really good book about the capitalist food industrial complex (Pollan's Ominivore's Dilemma); and 4 novels (a romance, 2 thrillers and a romance-thriller).
This was how I rolled before the internet. Nerd alert! Nerd alert! I have always felt that I am not really a citizen of the internet or the citizen of any country. I am actually a native of the printed page. I cannot forget a line in one of the books of Simone de Beauvoir, "books saved my life."  Books have not only saved my life, they are very often my life.
Millennial love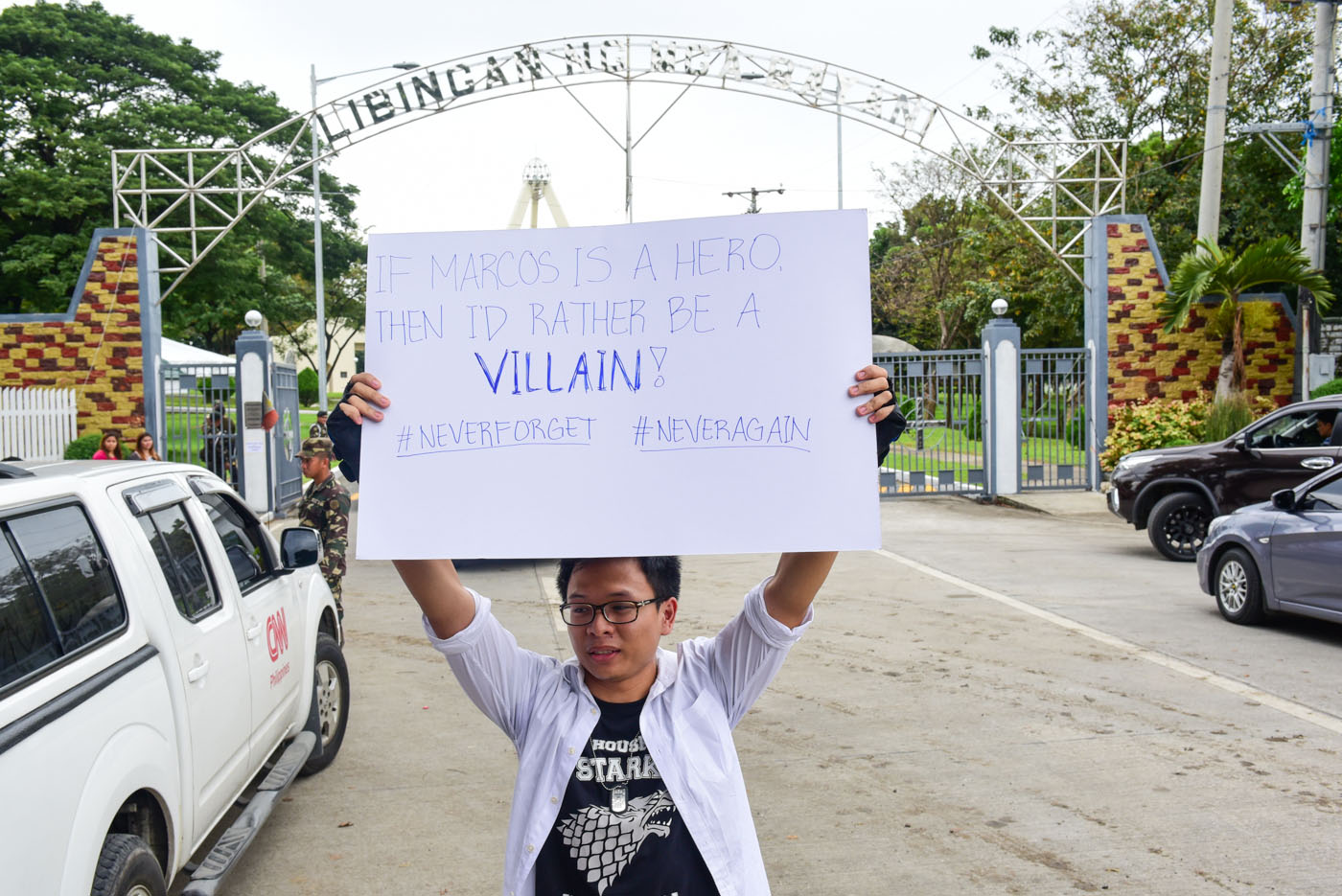 Ah, but new habits die hard, too. 
And the sudden, sneaky, disrespectful burial of a disgraced dictator as a hero, forced my nose out of the book on estate planning I was reading.  
Delight of delights! I emerged back into a politics made hopeful by millennials fighting a dictatorship they did not directly experience. This generation – with its knowledge of history and its commitment to liberal principles; with its funny rally posters, "I gave up my date on Grindr to be at this rally;"  with its self-deprecating and yet self-validating yelp, "temperamental brats." How generous these young spirits are and how very wise. They fight for all of us even as they fight for their future. They make activism fun again. 
I breathed a little word to the martyrs of Martial Law, "They know, they understand and your sacrifices are not in vain."
On the day of infamy, I rushed home to pick up my millennials to take them to wherever it was we were supposed to rally.  Loser me. My millennials had gone off during various parts of the day to join one or another rally against the Marcos burial. Loser me, my husband and our eldest millennial ended up with the huge crowd at the People Power monument.
So I did the only thing left, I broke my social media silence, broke through my self-imposed temper tantrum, and went berserk on social media. 
Suddenly the world was beginning to make sense to me again. For one thing I never agreed with all those accusations about millennials. Never believed that millennials were apathetic and self-absorbed. Never believed they were temperamental brats.
A little bit Thoreau, a little bit Marx 
Suddenly it was cool again to be an activist. These young people helped me understand that I can never inhabit  the world to which they are natives. That world where the digital and the real have always been together. And It is this world they know how to transform. 
As my eldest millennial said, "Those trolls on social media are nowhere to be seen when it is time for the real commitment of marching in the streets." Suddenly I understood that evil triumphs indeed, often these days because of social media, but resistance also endures and has as much to do with the real world than the empires of the demagogues.
But I need to say goodbye again to social media. Thoreau has a point.  My withdrawal allows me to see and enjoy the things I truly value. Even without me the world goes on as it will. History unfolds from the actions of the multitudes, and I am but a speck who must find my balances. I must fight when angered, retreat when hurt, but always  find my true self.
I must, as Thoreau said, "live deep and suck the marrow out of life." Which means I won't be postponing a Grindr date in order to go to a rally. It will mean that I will take my nose out of the  cozy mystery I am reading and go berserk on Facebook, but only when I think some passing political controversy is worthy enough to postpone finding out if the butler did it. – Rappler.com