Hello! Here's a round-up of news you need to know this Tuesday
Dear Rappler reader,
A tsunami hits Japan today, Wednesday, as a metaphorical tsunami hit the Philippines, Friday last week. And the waves of protest are just swelling. Former President Fidel Ramos added to the swell as he demanded a probe into military and police officers who "connived with the Marcoses" to carry out Friday's sneak burial. And speaking of metaphors, Marcos Jr and his election rival, Vice President Leni Robredo engaged in a war of metaphors as she called the burial similar to a "thief in the night." Using the same metaphor, the Marcos camp said Robredo is thief in the night, this time referrring to his so-called victory. But the biggest question is: Is there an economic tsunami forming as the peso falls, rivaling global financial system meltdown levels?
Below are the big stories we think you shouldn't miss.
6.9 quake hits Japan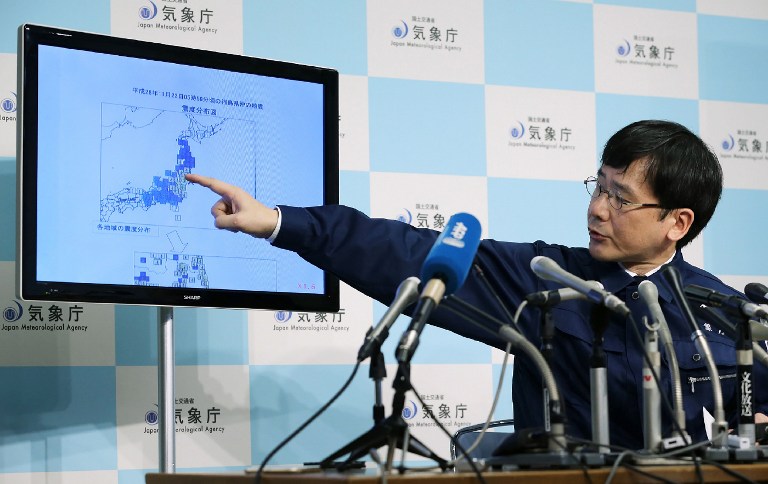 A powerful 6.9-magnitude earthquake hit northeastern Japan on Tuesday, triggering a tsunami a meter high on the coast near Fukushima nuclear power plant. Government urged residents to "flee immediately" to high ground. The warnings brought back scenes of a massive undersea quake in March 2011 that sent a tsunami barreling into the coast which killed 18,500 and sent three reactors into meltdown. That turned out to be one of the world's worst nuclear disasters. There are no immediate signs of damage or injuries in Tuesday's tsunami. 
Ramos: Probe military, police officials behind burial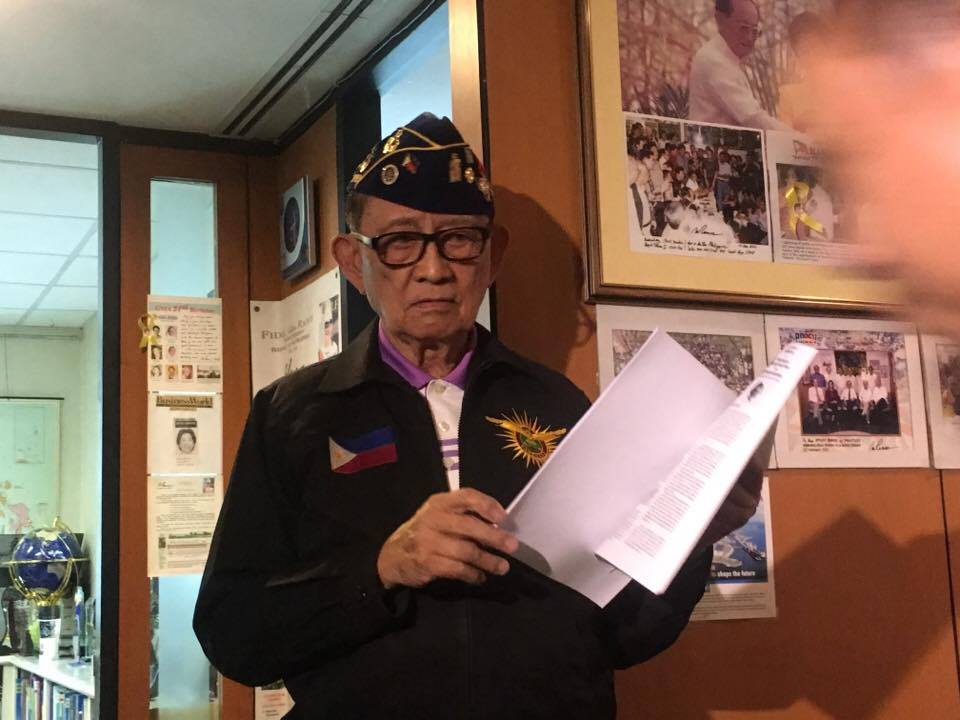 Former president Fidel V. Ramos called for an investigation of key officers of the military and the police who, according to him, connived with the Marcos family. The surprise burial of the late dictator Ferdinand Marcos at the Heroes' Cemetery took place Friday. Ramos said there was a conspiracy among these groups, noting that Defense Secretary Delfin Lorenzana and his undersecretaries did not know about it. President Rodrigo Duterte himself claims he did not know the burial was to take place last Friday. Despite the outcry from many sectors, especially the left that fought a bitter struggle against the Marcos dictatorship, the alliance between left-leaning Makabayan bloc and Duterte stays in place. 
Marcos vs Robredo: War of metaphors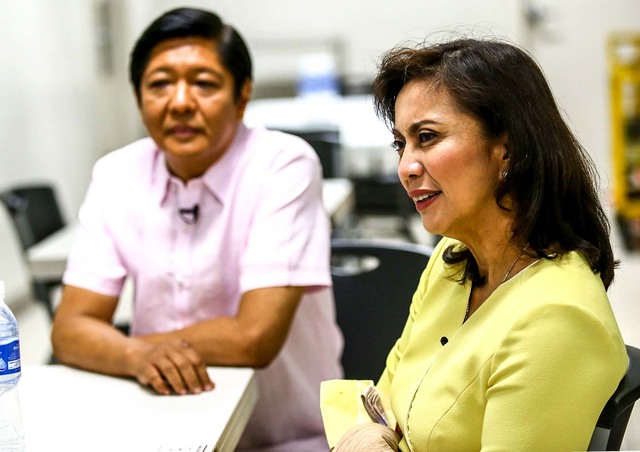 The camp of former Senator Ferdinand Marcos Jr uses the same metaphor used by Vice President Leni Robredo about his father's burial, saying the real 'thief in the night' was Robredo's poll victory. Marcos Jr's camp denounced Robredo for attributing to them unverified text messages that claimed a speedy recount of votes would be conducted and favor his electoral protest. A Marcos spokesman said, "We have no plans of stealing something that we obviously won to begin with." Robredo, meantime, said she continues to have faith the Supreme Court will handle the election protest fairly.
Criminal charges filed vs cop, protesters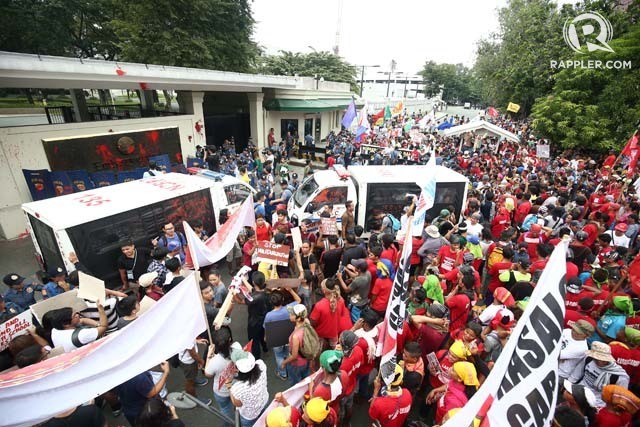 The policeman driving a vehicle that ran over protesters forward and backward has been slapped criminal charges as well as the protesters he tried to ram through. In a report, the "Special Investigation Team" said policeman Franklin Kho "blatantly disregarded standard operational procedures."Outside of Kho, police investigators said the Civil Disturbance Management's use of shields, truncheons, water cannons and team gas "were consistent with minimum necessary force." Criminal charges for illegal assembly, direct assault, physical injuries, and malicious mischief were also recommended against protest leaders.
Duterte: It's like I've known Putin a long time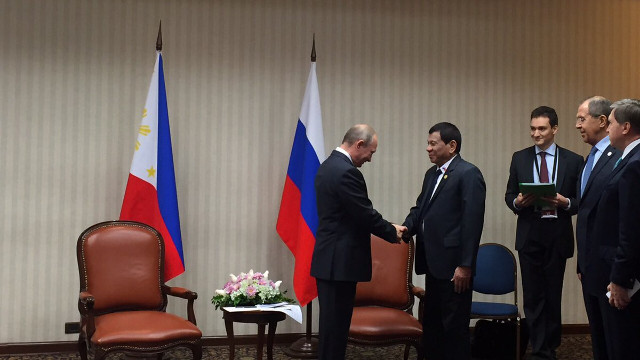 President Rodrigo Duterte is delighted with the rapport he has established with his "idol," Russian President Vladimir Putin, during their much-anticipated bilateral meeting last Saturday, November 19. Duterte said, "You know, we have become fast friends, President Putin and President Xi Jinping." Duterte said he was surprised that the usually poker-faced Putin kept smiling during their meeting. "According to news reports, he doesn't laugh. But he was smiling all along," shared the Philippine President. 
PH peso sinks to P49.83:$1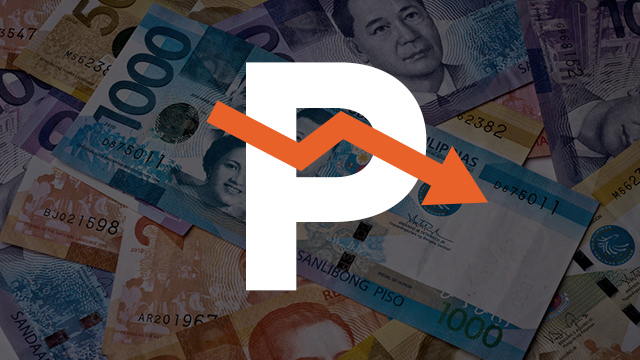 The Philippine peso dipped to a fresh 8-year low against the US dollar, Monday. The local currency ended at P49.83:$1 on Monday, weaker than the P48.78:$1 last Friday, November 18. It was the peso's weakest level against the US dollar since November 24, 2008 – the height of the global financial system meltdown.
PH law to jail 9-yr-olds alarms UNICEF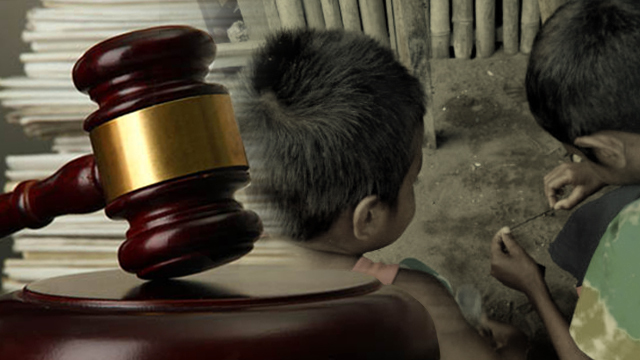 The UN children's agency UNICEF reminded the Philippines of its international obligations as children as young as 9 could be jailed in the Philippines under a proposed law. Manila is a state party to the UN Convention on the Rights of the Child, which says criminal responsibility below the age of 12 is not acceptable. The UNICEF said, "Jail is no place for a child." 
Pope permits priests to absolve abortion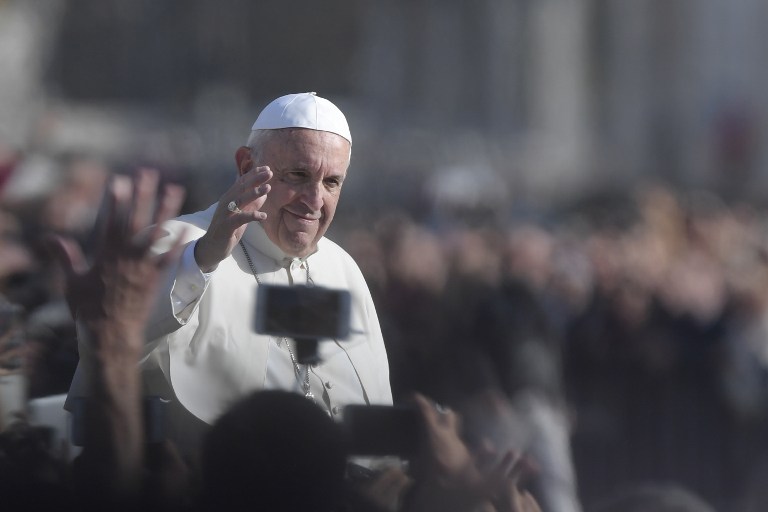 Pope Francis declared Monday that all priests would have the right permanently to forgive abortion, seen as a significant outreach by the Catholic Church to women. Vatican expert John Allen on the Catholic Cruxnow.com website said it had "little practical effect in places such as the United States, where many bishops had already delegated permission to priests to forgive the sin," but said it was a major symbolical gesture of mercy. 
NASA plays with fire
NASA says researchers will ignite nine different materials aboard an unmanned spaceship on its way to a fiery re-entry into Earth's atmosphere. The test aims to improve safety for astronauts living in space by helping experts better understand how fire behaves in microgravity. A a spacecraft fire is one of the greatest crew safety concerns.