Speaker Pantaleon Alvarez guarantees the safety of Ronnie Dayan, who is ready to testify on the drug trade in Bilibid before the House committee on justice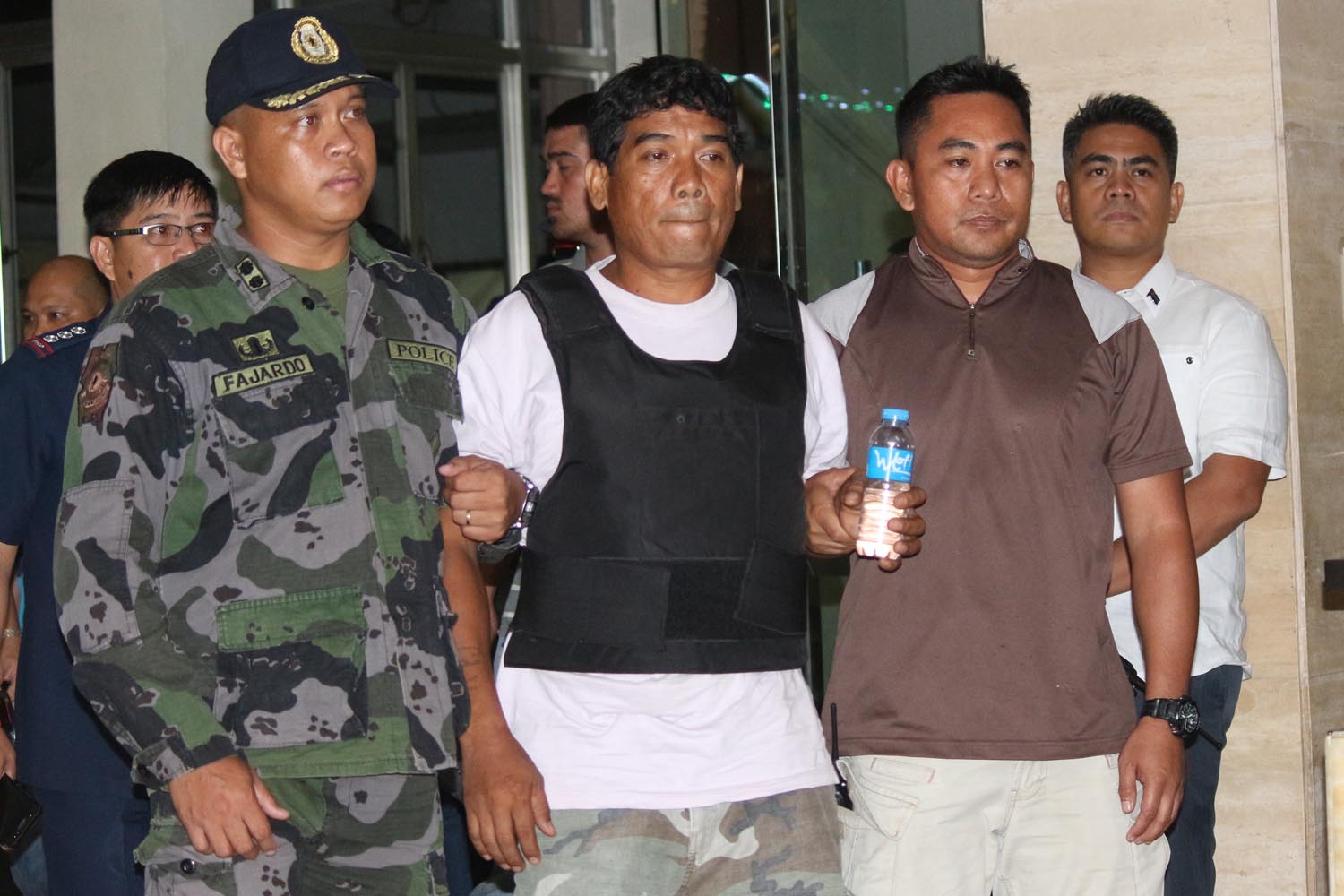 MANILA, Philippines – Ronnie Dayan, Senator Leila de Lima's former security aide and boyfriend who allegedly became her bagman, is now under the custody of the House of Representatives.
Dayan was brought to the office of Speaker Pantaleon Alvarez at 7:58 pm on Tuesday, November 22, the same day he was arrested by police in La Union, north of Manila.  
Earlier in Camp Crame, where Dayan was presented, Philippine National Police chief Director General Ronald dela Rosa said Senator De Lima's former aide would be a friendly witness in the House probe.
"He's willing to tell all, all that he knows. All that Congress will ask, he will answer," Dela Rosa said in a press conference. 
Dayan went into hiding in August after President Rodrigo Duterte accused him and former justice secretary De Lima of having an illicit affair, and of being involved in the narcotics trade at the New Bilibid Prison (NBP). 
During the House justice committee's investigation on the proliferation of illegal drugs at the NBP, several witnesses alleged that Dayan collected millions of drug money for De Lima, who supposedly used it to fund her 2016 senatorial bid. (READ: The public trial of Leila de Lima) 
The justice panel issued an arrest warrant against Dayan and also cited him in contempt for failing to appear before congressmen during the hearing on October 6 despite a subpoena. 
The National Bureau of Investigation and the Philippine National Police deployed tracker teams to hunt down Dayan. He finally surrendered to the police just before noon in San Juan, La Union, on Tuesday. 
According to Dayan, he is now ready to testify before the committee on justice, which plans to keep him under custody until the end of the hearing. Committee chairman Reynaldo Umali wants the hearing done at the "soonest" possible time. 
Dayan will be staying inside a room on the second floor of the House Legislative Security Building, to be guarded by members of the Philippine Marines under the orders of House Sergeant-at-Arms Roland Detabali, retired lieutenant general. 
Alvarez told dzMM that Dayan will be safe under House custody. 
"Of course, of course. Kaya naman i-guarantee 'yan (We can guarantee that)," he said. – Rappler.com