Since the appointment in 2011 of former Supreme Court Justice Conchita Carpio Morales as Ombudsman, her office has filed 3,733 cases with the Sandiganbayan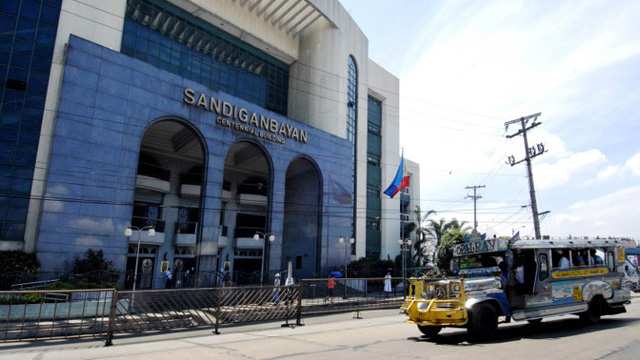 MANILA, Philippines – Pending cases at the Sandiganbayan stand at an all-time high of 4,042.
Two factors have contributed to this:
In 21 years, the number of new cases filed by the Office of the Ombudsman against erring public officials hit its highest in just the first 10 months of the year. As of October 31 this year, a total of 1,078 criminal cases were filed, according to the Sandiganbayan Judicial Records Division.
The number of filed cases is far higher than the Sandiganbayan's disposed cases that number only 299 in the first 10 months of 2016.
This is the first time that the number of criminal cases filed by the Ombudsman has breached the 1,000 mark since 1995, when the Ombudsman filed 1,329 cases. This number could rise further by yearend.
Statistics from the Sandiganbayan showed that most of the cases filed – 342 – involved the violation of RA 3019 or the Anti-Graft and Corrupt Practices Act. This was followed by malversation of public funds with 257 cases, and violation of different Presidential Decrees with 111 cases. 
Among those who were criminally charged this year were Senator Joseph Victor "JV" Ejercito for graft and illegal use of public funds when he was mayor of San Juan; dismissed Makati City Mayor Jejomar Erwin "Junjun" Binay for graft and falsification of public documents relating to the Makati Parking Building project; and former Pangasinan Governor and now Representative Amado Espino in connection with illegal black sand mining in the province.
Among those charged in relation to the multi-billion-peso Priority Development Assistance Fund (PDAF) scam were former members of Congress Douglas Cagas IV (Davao del Sur), Arrel Olaño (Davao del Norte), Rodolfo Valencia (Oriental Mindoro), Marc Alvin S. Sandoval (Malabon-Navotas), and Arthur Pingoy (South Cotabato).
Former Bureau of Customs commissioner and incumbent Muntinlupa City Representative Rozzano Rufino Biazon was also indicted for graft, likewise in relation to PDAF.
Since the appointment in 2011 of former Supreme Court Justice Conchita Carpio Morales as Ombudsman, her office has filed 3,733 cases with the Sandiganbayan. – Rappler.com