'Yes, I didn't experience Martial Law but I didn't have to because they fought for me,' says one of the placards during the November 25 rally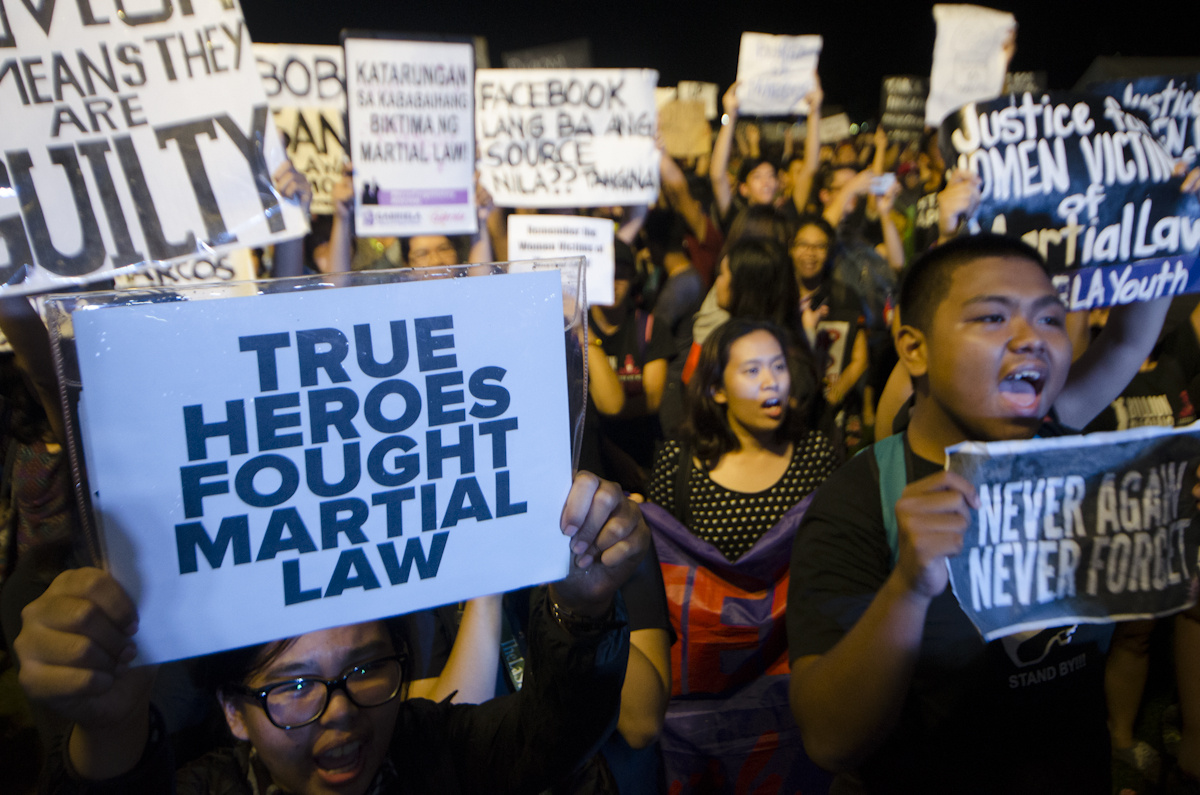 MANILA, Philippines – Thousands occupied Luneta despite light rain on Friday night, November 25, to voice their sentiments against the burial of former president Ferdinand Marcos at the Libingan ng mga Bayani. 
Veteran activists, Martial Law victims, politicians and even artists shared their sentiments with the crowd that had gathered. Protesters also shouted at the top of their lungs old chants like, "Marcos, Hitler, Diktador, Tuta!" (Marcos, Hitler, Dictator, Lapdog!)
In the middle of these activities during the 6-hour rally, what also caught the attention – and amusement – of many were the out-of-the-box placards. 
Some of them expressed their rage on mere pieces of paper.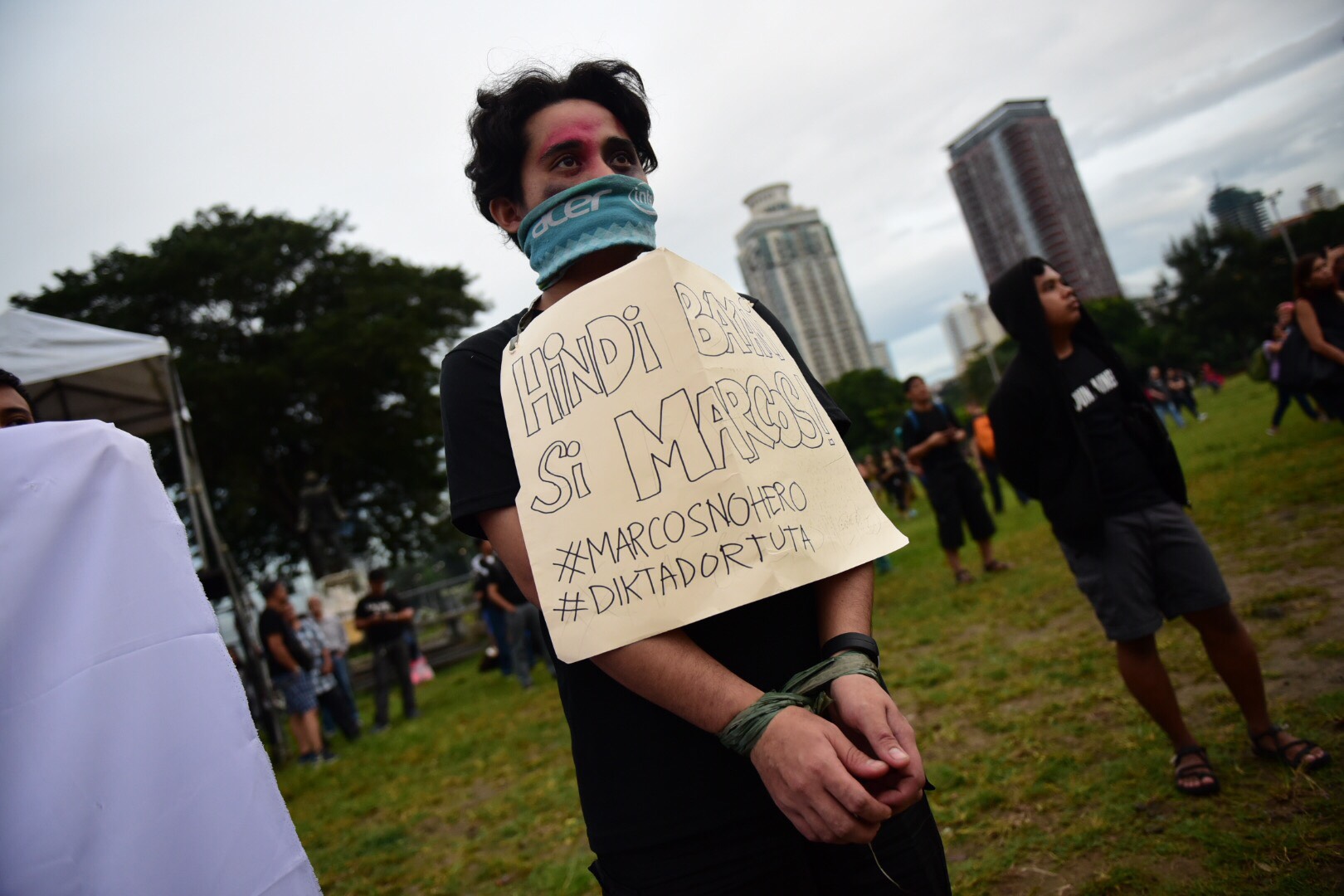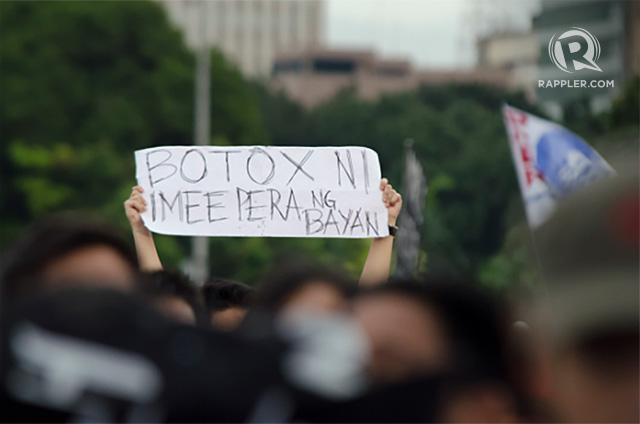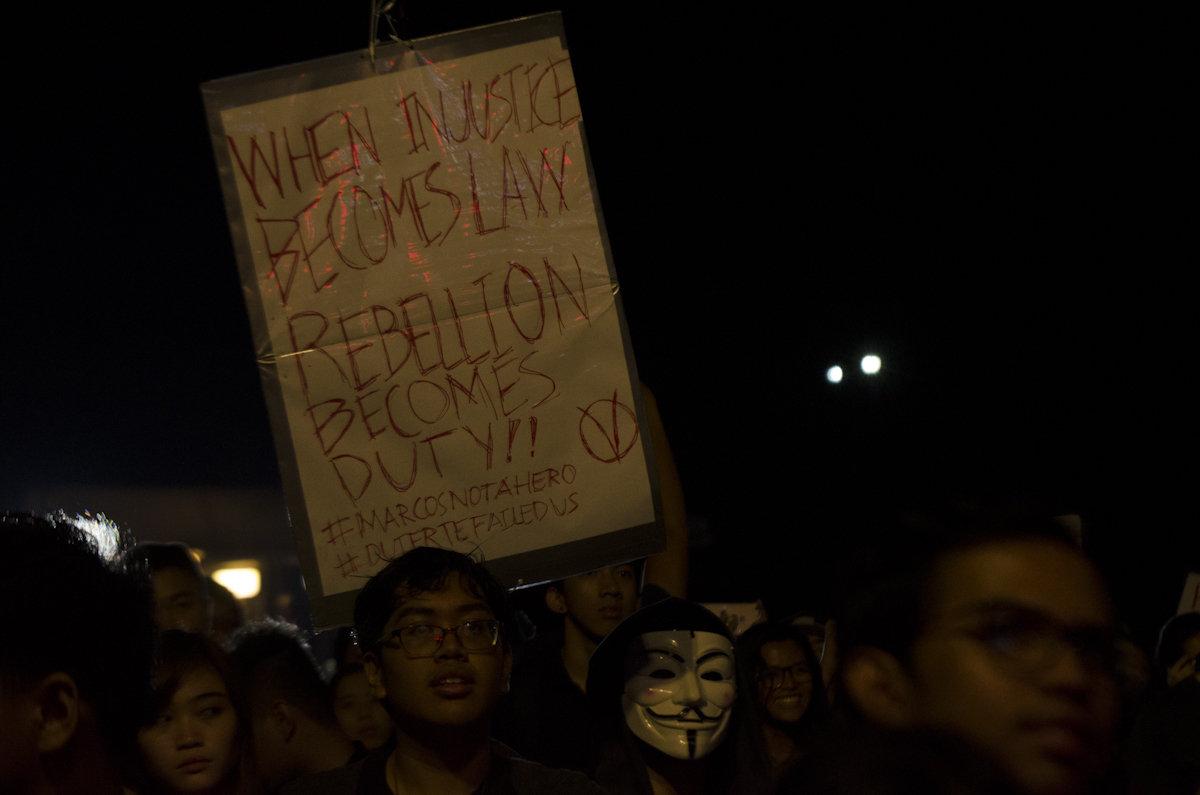 But there were others who poured more time and skills to make theirs stand out.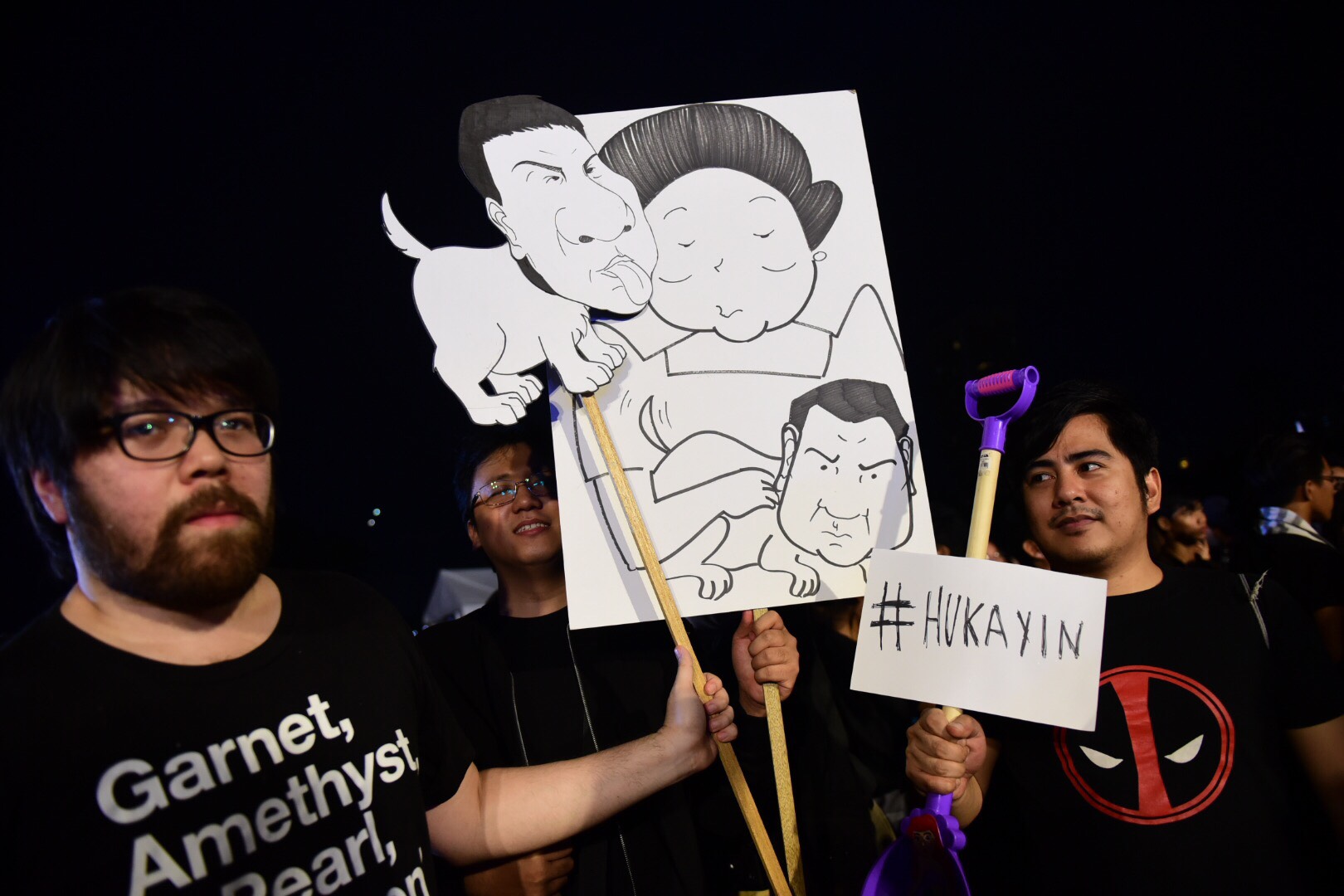 There were also those who just provided information – or pointed out the absence or lack of it.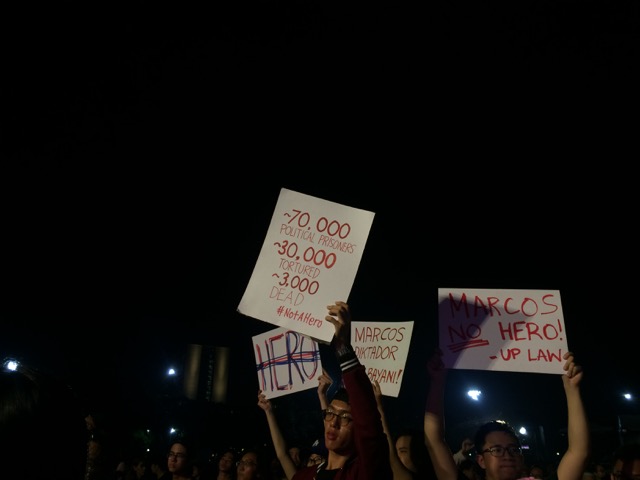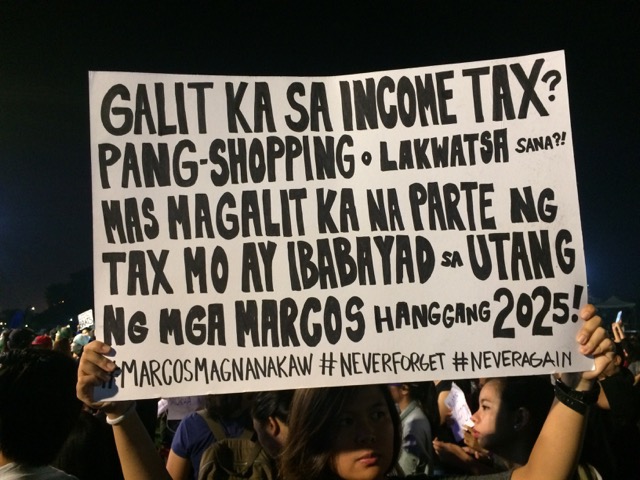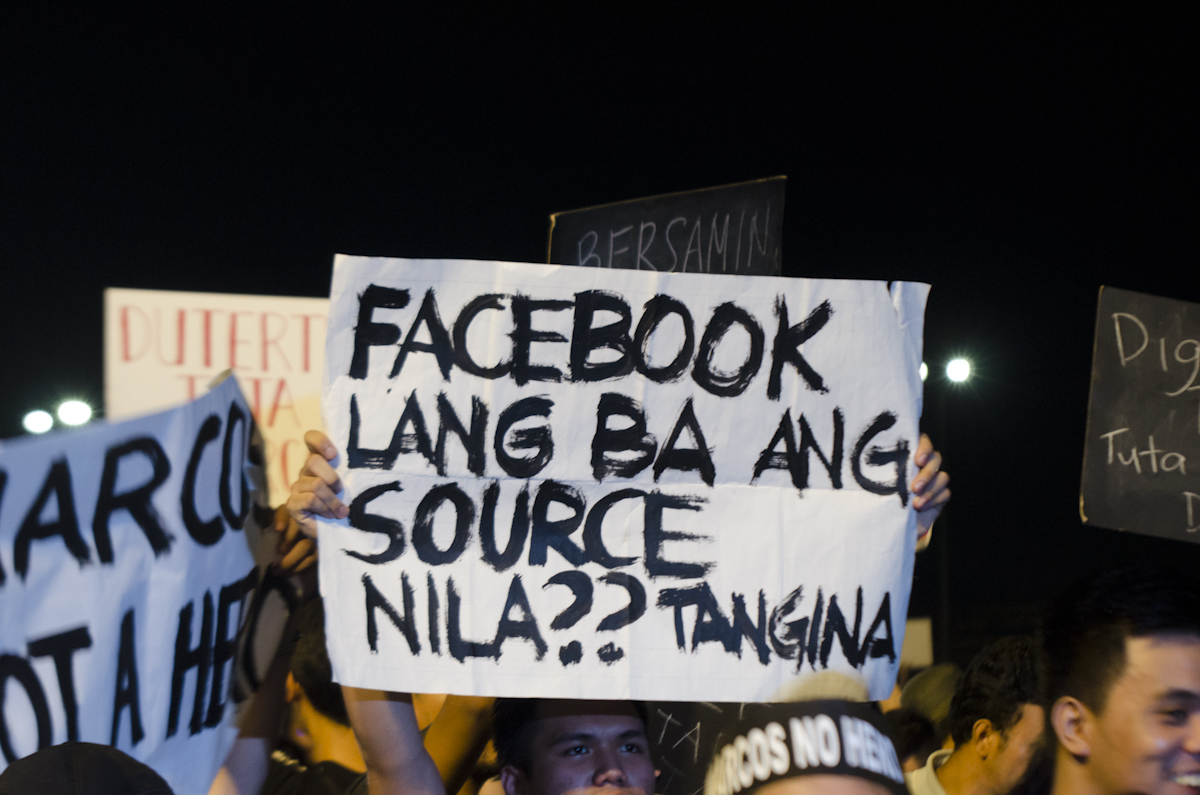 There were shoutouts to millennials who made up a good number of the thousands-strong crowd.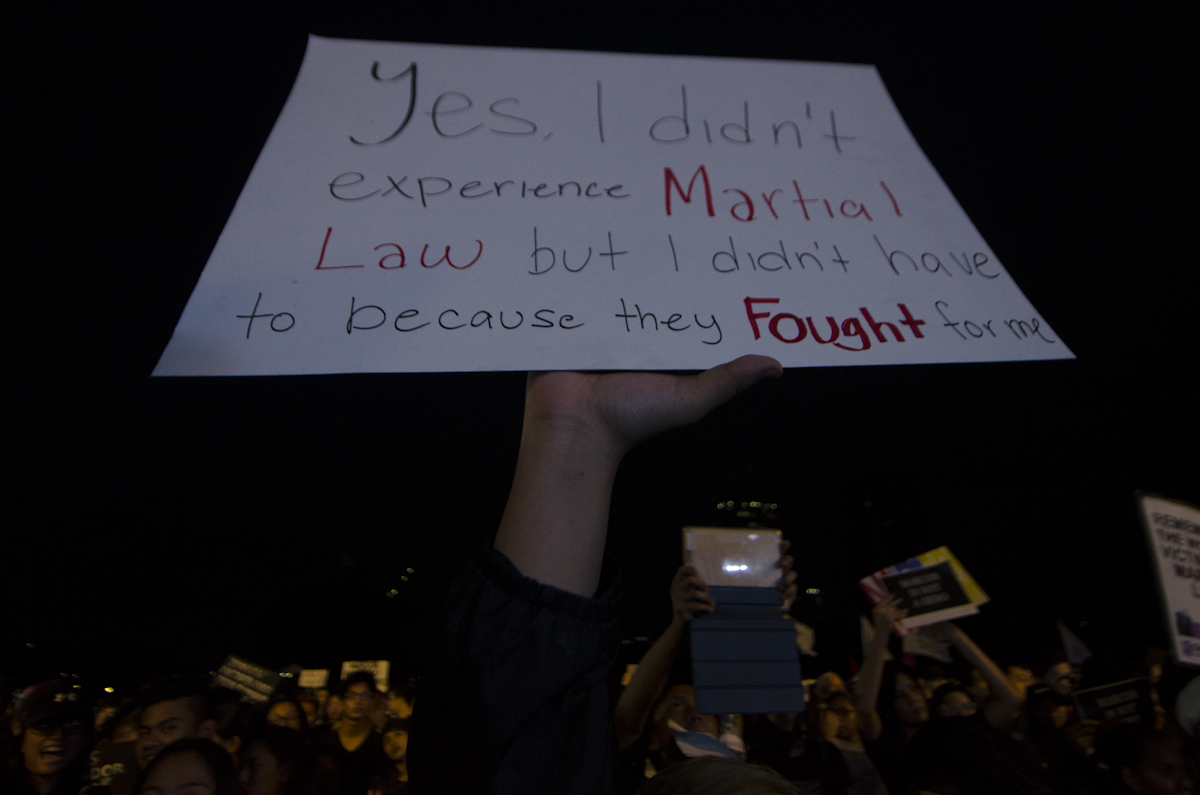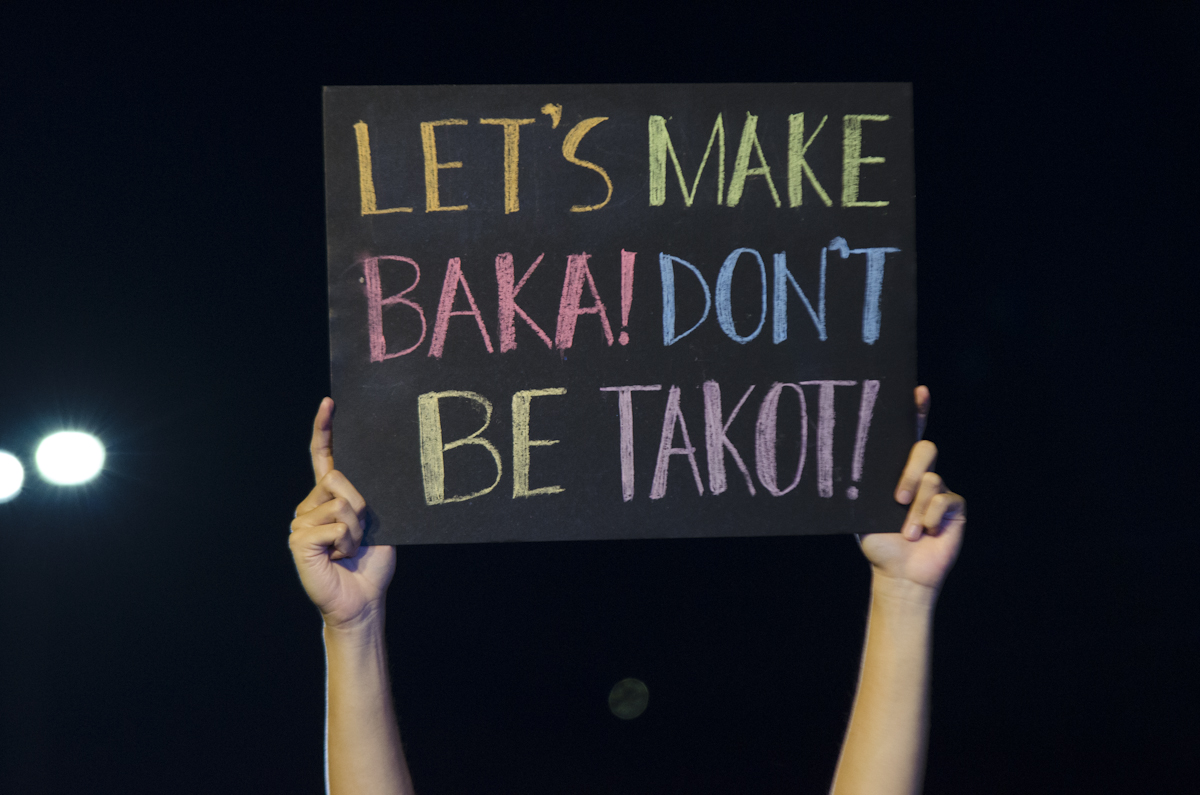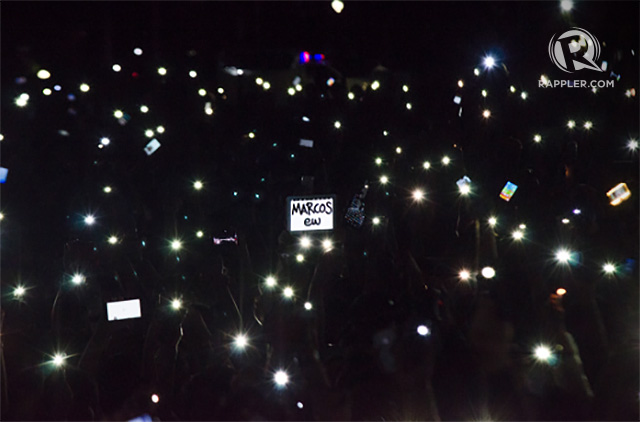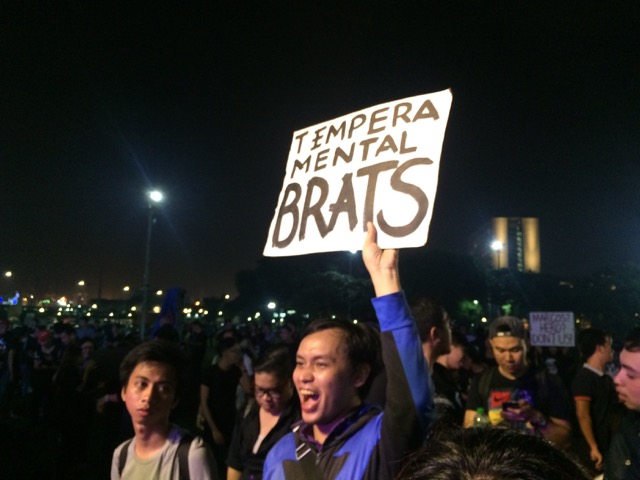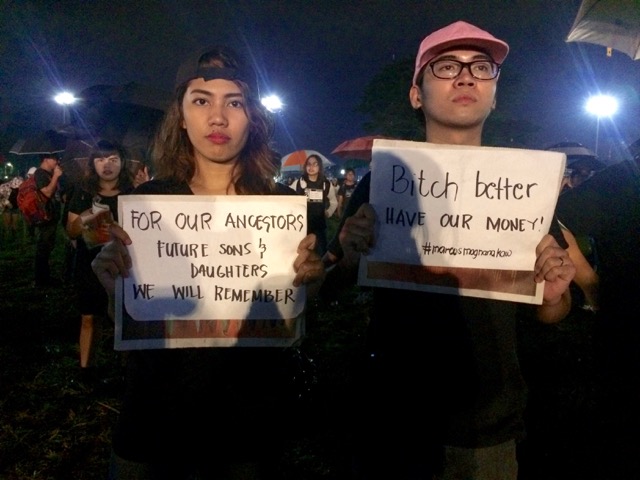 And of course, love – or the search for it – was part of the messaging too.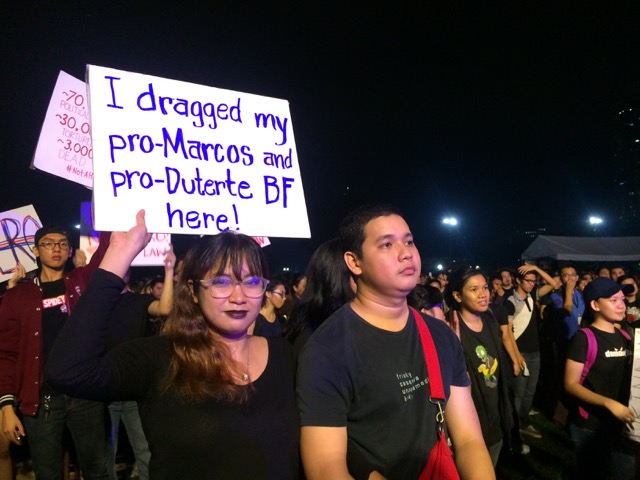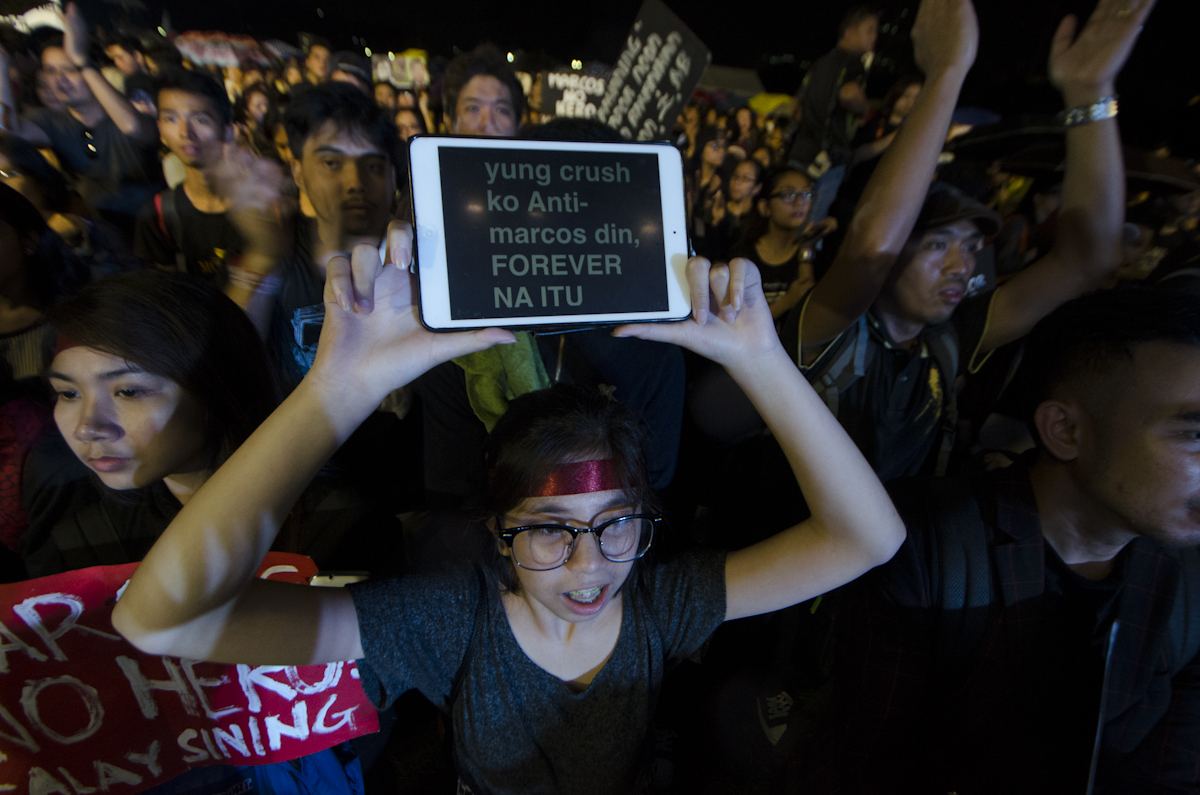 For highlights of the November 25 rallies across the country, go to Rappler's live blog. – Rappler.com 
Stories from the November 25 rallies:
From Manila
From the provinces